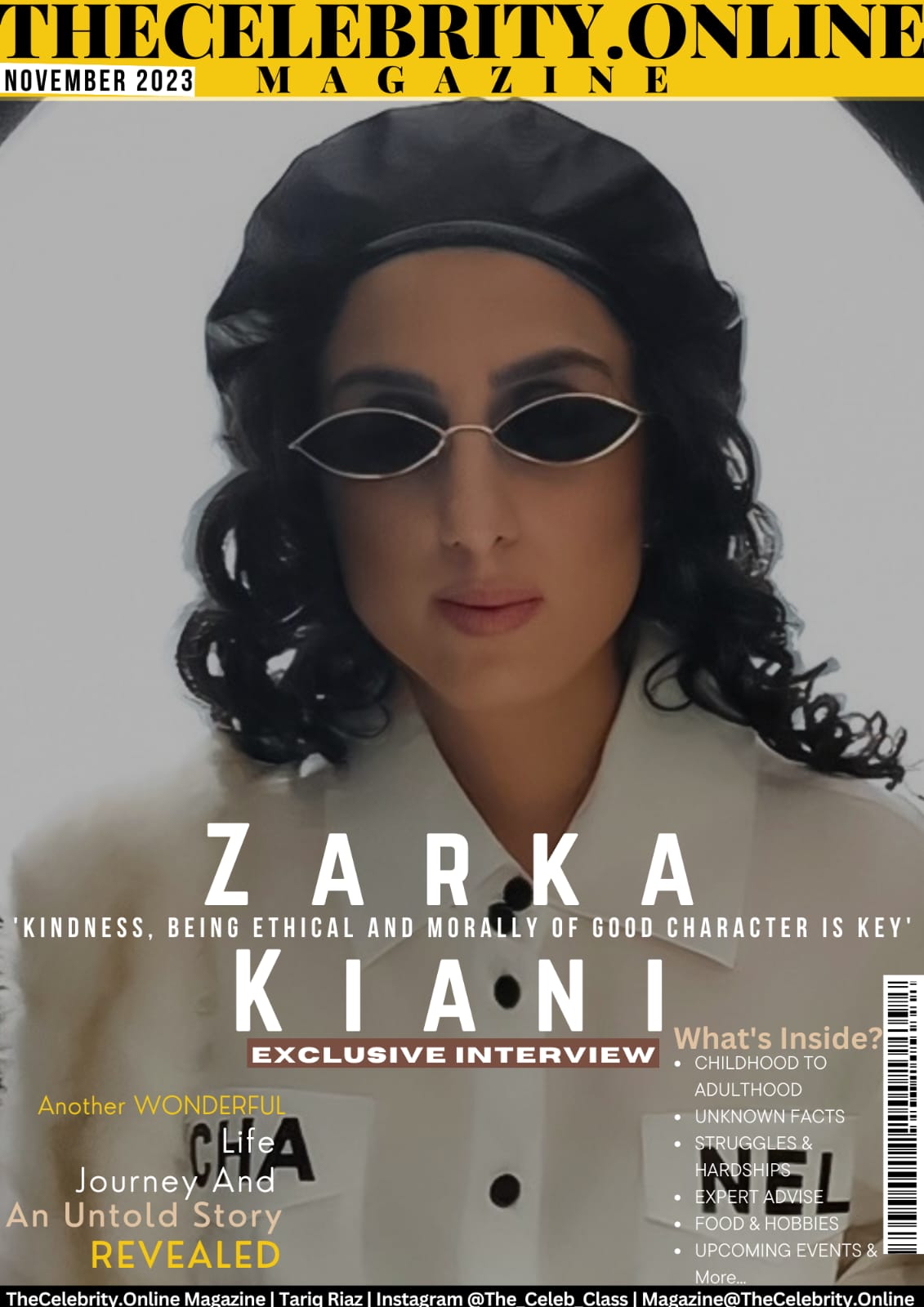 Zarka Kiani was recently interviewed by TheCelebrity.Online Magazine and below is the Q&A session we had with her.
Dr. Zarka Kiani As Cover Story – November 2023 Edition
How do you introduce yourself?
Hi, I am Zarka Kiani. I am a Doctor by profession, influencer with specific art interests and an athletic individual. I use my spare time to play horse polo, archery and sword fighting.
Childhood to Adulthood – How was your transition from childhood to adulthood and what are the bad and good things you remember?
I was raised with a rigid regime with minimal access to media as a a child. I would watch 30 minutes of television a day only. My spare time in my childhood was playing the Cello, reading excessive amounts of books, Chess club and sports. I studied extremely hard. My eyes would be sore as I studied passionately on my own choice. I would even take a light to use under my bed covers. I have always had positive memories of my childhood.
As a teenager I worked to fund my private education at college and have always been independent until this day. This was difficult and rewarding at the same time. It taught me the importance of standing on your own two feet.
My transition to an adult was smooth and being a sociable individual I was at every party as an adult. During medical school finding a balance was difficult but with the duration of time I learnt that hard work, dedication to studies is always necessary and social events come last. I always wake up at 5 am and sleep my 9 pm. This has been ethics from my childhood.
Struggle – What hardships have you gone through in life?
I had a metal calcaneus implant in my teenage years where the prognosis was poor. I was informed I may never walk again. Regardless, I used my positive mindset & physiotherapy to my advantage and was able to walk unaided all my life. My family and friends were highly supportive also which was beneficial. It was a miracle. Furthermore, my medical career took longer however, I am very passionate about patient care. As an adult I learned quickly the importance of life as I have always looked after patients even as a part time job. This gave me a lot of exposure to everyone's life and helped me gain valuable knowledge. I build an exceptional rapport with patients due to my empathetic nature and this makes me very mature.
What do people usually not know about you?
A highly caring individual who loves to look after other people. Very sociable and well rounded. My fashion is always a topic of discussion also. My choice of men is a stir for my friends.
What sets you apart from your competitors in the industry and in life?
I do not compete with anyone and I wish everyone more success than myself. We all have opportunities to grow. All our goals are different. I spend excessive amount of time alone and travel independently also. I have attributes to build a firm rapport with strangers quickly. This is a positive trait. My focus is ensuring patients are healthy and comfortable in their setting. Seeing others well is crucial. I love unconditionally. I could sacrifice my whole life to look after others.
What are your upcoming major events?
I have not travelled for over 6 years due to the pandemic work line and focusing on academia. Looking after others has been my goal. I have a short burst of solo adventure planned soon. I will be focusing more on archery and trying to balance sports. I have a brown belt in kick boxing so having a fight would be great. I had an ankle injury last year which to a fraction stopped me from pursuing my dreams but the recovery is great now.
What are your food preferences and physical attributes?
My diet is extremely healthy. 
Vegetables, fruits and protein is a must with a small balance of carbohydrates. Water 2 litres a day for healthy skin.
I absolutely love Pakistani, Arabic and Italian food.
My physical attributes vary depending on how much I consume haha. However, naturally I am very slim with a youthful look.
Your love life, relationships and family?
I am single and the love life has no spice haha. I am considering to start looking actively. Waiting patiently has not been a success haha. I have had one serious commitment in my life however, it became complicated so I refused the marriage proposal without looking back. I think I dedicated a-lot of my life to patient care and time went fast. I have no regrets. You can be in hospital settings and so concerned about others who are poorly that you forget about your own self. I live alone but have an excellent relationship with my father and mother. I'm very fiercely independent and have always lived alone.
What expert advice would you like to give?
Always follow your dreams. Stay focused and vigilant. Make sacrifices to reach your goals. Never let another's mindset or dictation influence your success if it is negative.
You are your priority and always excel in your field. Kindness, being ethical and morally of good character is key.
Settle down with a good partner and never have materialistic expectations. Real love is pure and simple.
Being a free spirited individual and too caring has made me have setbacks. Put yourself first as I never.
Your social media handles and website links?
Instagram – @zarka_k
Facebook – Zarka Kiani
Both verified
Twitter – @Zarka007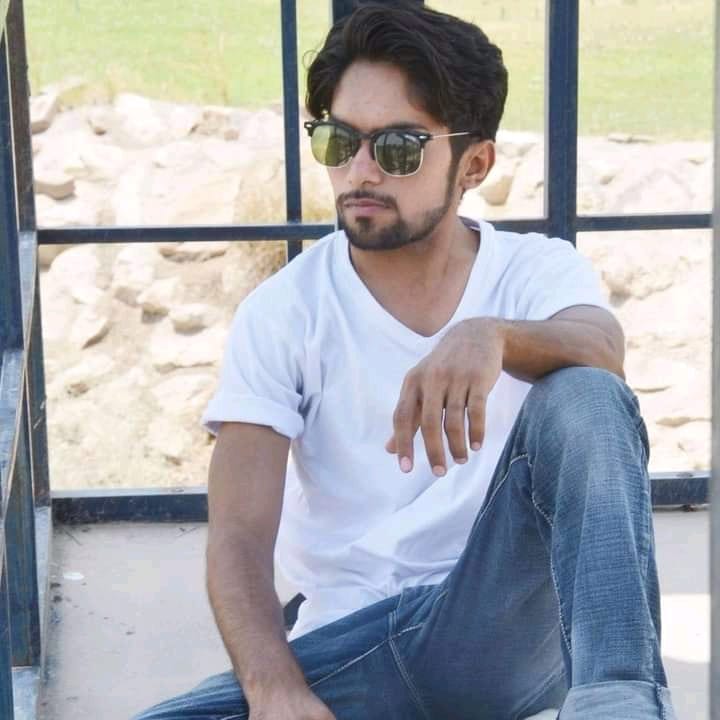 Tariq Riaz is the owner, writer and editor in chief of TheCelebrity.Online – Read more on our About Us page.
Read More From This Author At – Tariq Riaz