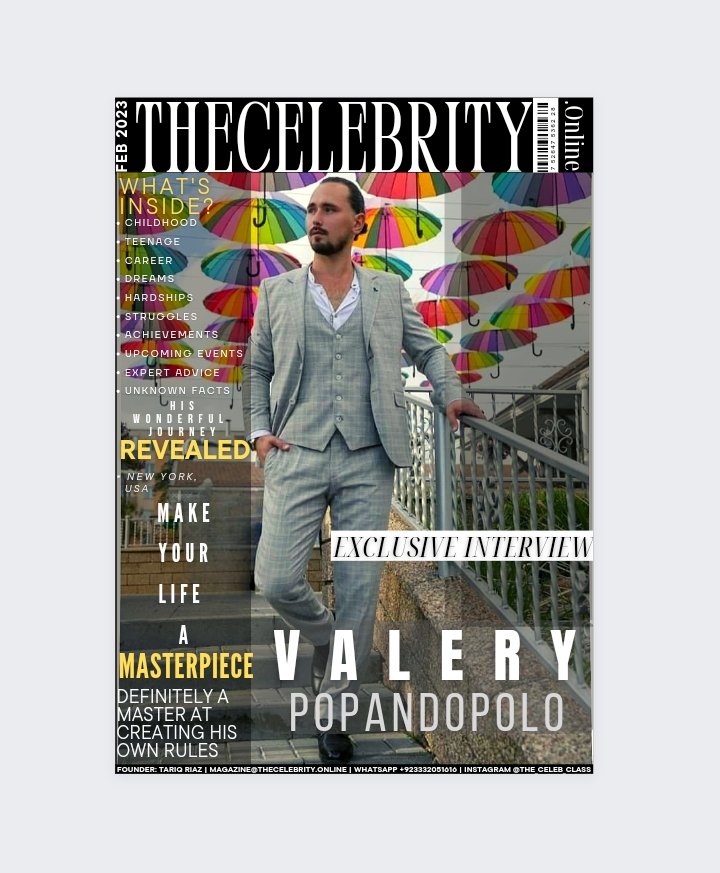 Valery Popandopolo was recently interviewed by TheCelebrity.Online Magazine and below is the Q&A session we had with Mr. Valery.
Valery Popandopolo As Cover Story Interview Feature – TheCelebrity.Online February 2023 Edition
How do you introduce yourself?
Valery Popandopolo: My name is Valery Popandopolo, I am 31 years old, I am a novice model. I have my own understanding and opinion about style. I want to help the male half of any age who is shy to ask in a store or ask for help from acquaintances with a clear example. And to show that not only stars can dress well and stylishly.
How was the transition from your childhood into adulthood/teenage and what good and bad things do you remember?
Valery Popandopolo: My childhood, and all the way through adolescence, was very active. As a child, despite my resentment – my parents gave me to go to Kart. Of course at that time I had no desire, but later I was very grateful to them, because my life was on the path of sports. I played sports professionally for about 15 years. After karate, I went into hand-to-hand combat. There were a few things in my life which influenced me, one of them was when I was in the army. At the age of 19, the army brought up in me the character and gave me a strong core, of course it was not easy, and sometimes unbearable. But the qualities that I gained there, later helped me in life.
Struggle – What hardships have you faced during your life?
Valery Popandopolo: I will tell you, a moment in my life, of course it is not that difficulties, but … you will understand now. In my family, besides me, there is a brother and sister, the difference between us is 12 years. When I was 15, I walked with my brother for 3 years and my sister in a stroller. I was a babysitter, of course a teenager at that age, when peers were walking and I couldn't always, it was hard for me. Of course, as I said earlier, it wasn't a hardship. But it wasn't for a teenager.
What things people usually do not know about you?
Valery Popandopolo: This is going to sound pathetic, but the people around me, it can be like friends, acquaintances, they forget that I am just a person. I want to have a quiet and peaceful weekend sometimes, rather than solve everyone's problems around me and do the work for them.
What make you unique from your competitors in the industry and life?
Valery Popandopolo: My character and life experiences. The path I took, that's what sets me apart from the rest.
What are your major upcoming events?
Valery Popandopolo: In the future, I want to create a multi-functional brand of clothing of excellent quality and affordable price – for all segments of the population and remove the "rich, poor" division.
What are your diet preference and physical measurements?
Valery Popandopolo: Although I'm a sports advocate. I eat what I want, but of course within my limits. I make my own meals because I like to cook by myself. I have an athletic physique, at 184 cm tall, my weight is 79 kg.
What expert advice would you like to share?
Valery Popandopolo: My advice is very simple, which I myself use constantly – not when friends, remember "Never give up" whatever you are told, go only forward. "Always think with your head."
What are your social media links?
Valery Popandopolo: Instagram: @thevaler_official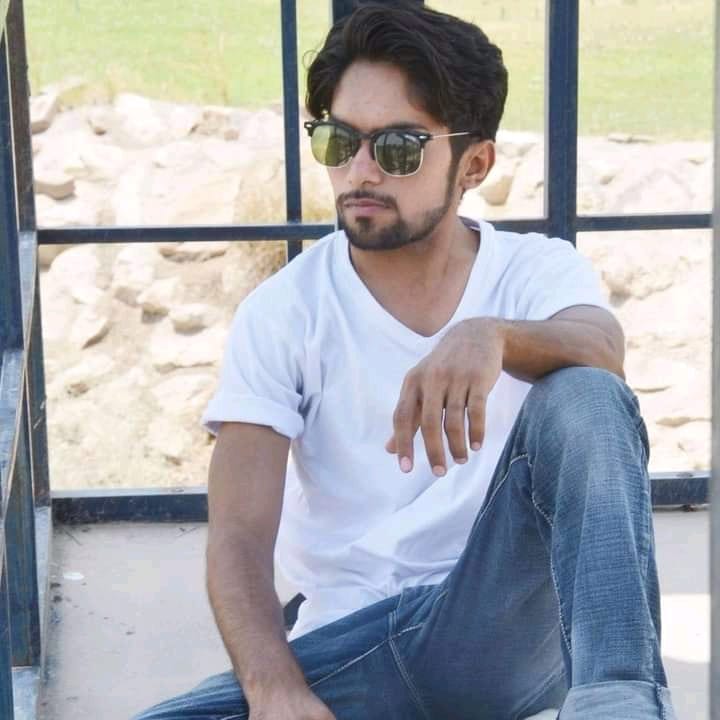 Tariq Riaz is the owner, writer and editor in chief of TheCelebrity.Online – Read more on our About Us page.
Read More From This Author At – Tariq Riaz