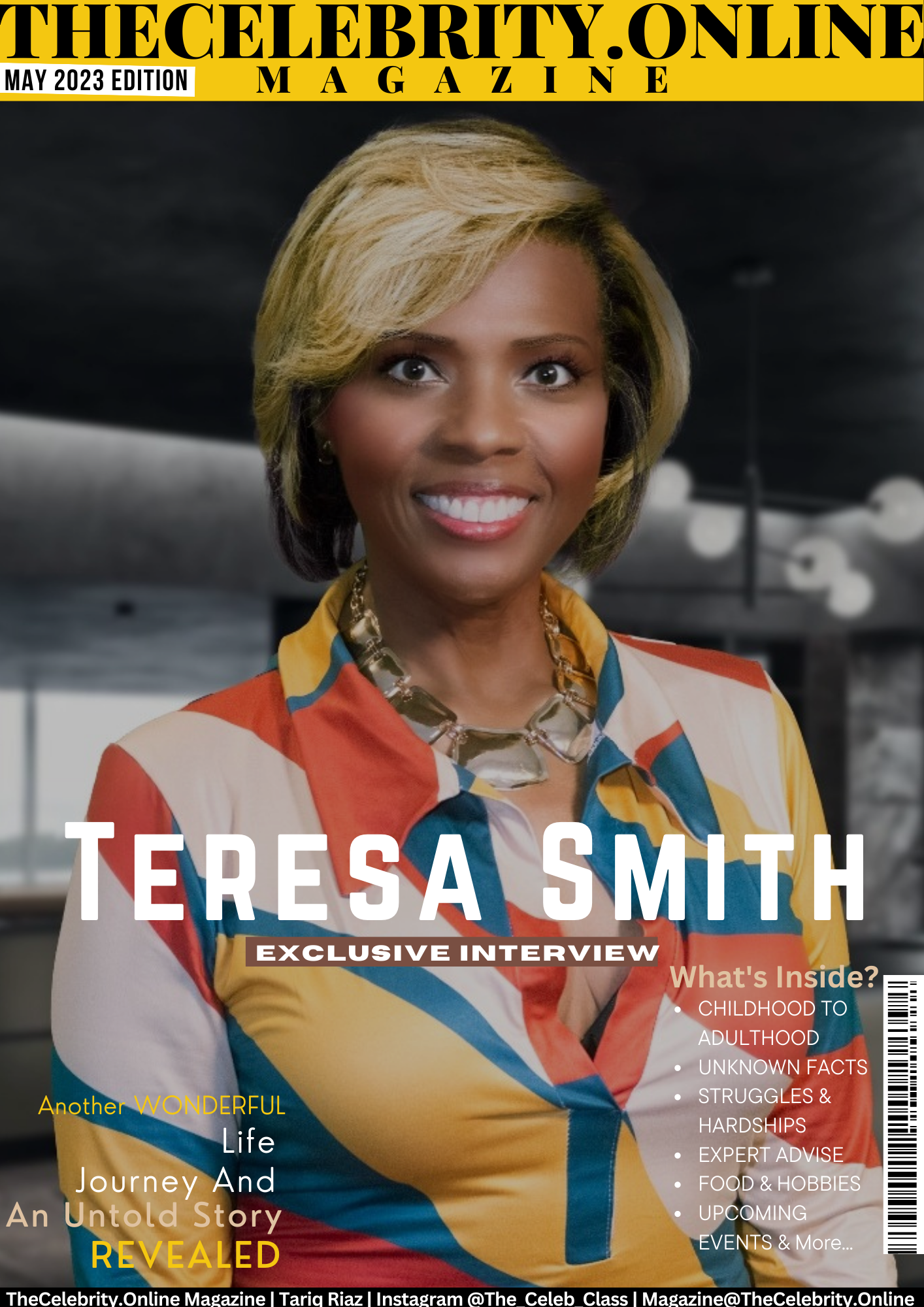 Teresa Smith was recently interviewed by TheCelebrity.Online Magazine and below is the Q&A session we had with her.
Teresa Smith As Cover Story Interview – May 2023 Edition
How do you introduce yourself?
Teresa Smith: Hey there, I'm Dr. Teresa A. Smith, also known as Dr. TAS! Picture this: a sizzling combination of a passionate cook and a caring soul dedicated to empowering others. I wear many hats—I'm an author, motivational speaker, radio contributor, and coach focused on personal development, empowerment, and success. I also host the Transform With TAS Show, where we dive into healthy cooking and overall well-being. Join me on this incredible journey!
Childhood to Adulthood – How was your transition from childhood to adulthood, and what are the bad and good things you remember?
Teresa Smith: Ah, the rollercoaster ride from childhood to adulthood! Buckle up because mine had twists and turns aplenty. From facing challenges like sexual abuse and losing my sight at a young age to coping with the trauma of my uncle's struggle with PTSD, life threw me some curveballs. I vividly remember my mom taking him to the VA Hospital, and tragically, my last memory is witnessing his untimely demise at the hands of the police. It shattered me, but I've learned to let go of the guilt. After all, I was just a little girl without words to explain to my mom that her brother was sick again.
But amidst the storm, there were moments of joy. Cooking with my incredible mother and learning from wise neighbors and the community – I hold those memories close to my heart. They lifted me, helping me conquer the obstacles. Yes, the transition wasn't easy, but those tough times molded me into a resilient, determined individual who found her purpose. Remember, even amidst the storm, there's always a silver lining waiting to be discovered.
Struggle – What hardships have you gone through in life?
Teresa Smith: I've faced many challenges in life, including sexual abuse, emotional struggles, health issues, and personal loss. But here's the thing: I'm a firm believer in resilience and the power of a fighting spirit. I harnessed those experiences to transform myself into a stronger, more resilient person. It all starts with the mantra, "I own who I am." Yes, I make plenty of mistakes, but I refuse to let them define me or dim my inner light. That mindset fuels my journey to embrace and appreciate life's circumstances, unlocking my fullest potential and empowering others to do the same.
What do people usually not know about you?
Teresa Smith: Here's a delightful secret about me: I'm a gardening enthusiast! That's right, I'm nurturing my green thumb and finding immense joy in planting and tending to herbs and plants. It's a peaceful escape that brings me tranquility. And guess what? Cooking isn't just a passion for me; it's a form of creative expression. I'm that person who reads cookbooks for fun—yes, I know, it's a bit strange! Oh, and when I'm with my closest friends, they know the real me—Teresa, calm and unbothered.
What sets you apart from your competitors in the industry and in life?
Teresa Smith: Here's my unique edge: I've been empowering people to live their best lives since middle school! My dedication to uplifting others sets me apart from the competition, both in the industry and in life. I bring a powerful blend of spirituality, life lessons, honesty, and a sprinkle of God's presence into the mix. With a background in healthcare, education, human services, and nonprofits, I offer real-world knowledge and insights on overall well-being and healthy cooking.
My mission? Helping people find their purpose and achieve their goals through practical, actionable steps. Let's soar together!
What are your upcoming major events – Unforgettable Moments or products/services that you want to promote/inform?
Teresa Smith: Guess who's back after battling an unexpected illness? Me! And I've got an incredible story to share in my latest book, "Transformation: The Bounce Back." Available now on Amazon, this book captures my journey back to health and resilience. Oh, and let's not forget my talk show, "Transform with TAS"! Season two is in the works, filled with inspiring interviews from those who conquered challenges and achieved remarkable success. Stay tuned for its exciting premiere later this year! Plus, catch me live on Instagram for TAS In The Kitchen, where I'll be dishing out healthy cooking tips and recipes you won't want to miss.
What are your food preferences and body measurements?
Teresa Smith: Calling all food enthusiasts! As a passionate foodie and healthy cooking aficionado, I love whipping up delicious and nutritious dishes inspired by various cuisines. From Chinese and French to Italian and Indian, I've got a taste for it all—Japanese, Thai, Spanish, Caribbean, Mexican, Greek, and of course, the delightful flavors of southern comfort. Are your taste buds tingling yet?
Now, as for body measurements, let's just say it's always a work in progress, and we're all on our own unique journeys!
Your love life, relationships, and family?
Teresa Smith: Ah, love and relationships—topics that make my heart skip a beat! While I'm a private person when it comes to my love life, I can't help but gush about my incredible family. They're my rock, my foundation, and my ultimate source of strength. And hey, let's not forget those amazing friends who are practically my brothers and sisters from another mother. They fill my life with love, laughter, and cherished memories.
What expert advice would you like to give?
Teresa Smith: Ready for some life-changing wisdom?
Here it is: prioritize self-care and your overall well-being. Nurture your physical, emotional, and spiritual health—it's the ultimate investment in yourself. Hold onto your passions and dreams and never give up on them; they're the fuel that keeps your inner fire burning. Remember, your experiences, both the triumphs and the trials, are powerful catalysts for growth. Seek mentors, lend a helping hand to your community, and always appreciate the present moment. Embrace the challenges on your path to self-discovery with patience, for change is never easy. Most importantly, never, ever stop loving yourself—you are absolutely incredible, and no one can do it better than you!
Your social media handles and website links?
Instagram: @drteresasmith
YouTube: youtube.com/@DrTAS
Facebook: www.facebook.com/teresa.smith.98871
Twitter: @AskDrTAS1
LinkedIn: www.linkedin.com/in/drteresaasmith/
Linktr.ee/DRTAS
Website: askdrtas.com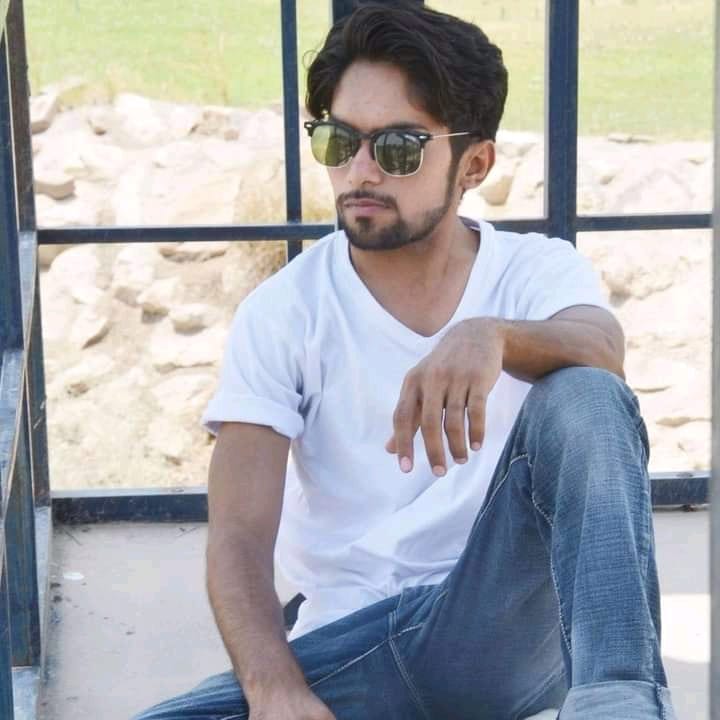 Tariq Riaz is the owner, writer and editor in chief of TheCelebrity.Online – Read more on our About Us page.
Read More From This Author At – Tariq Riaz