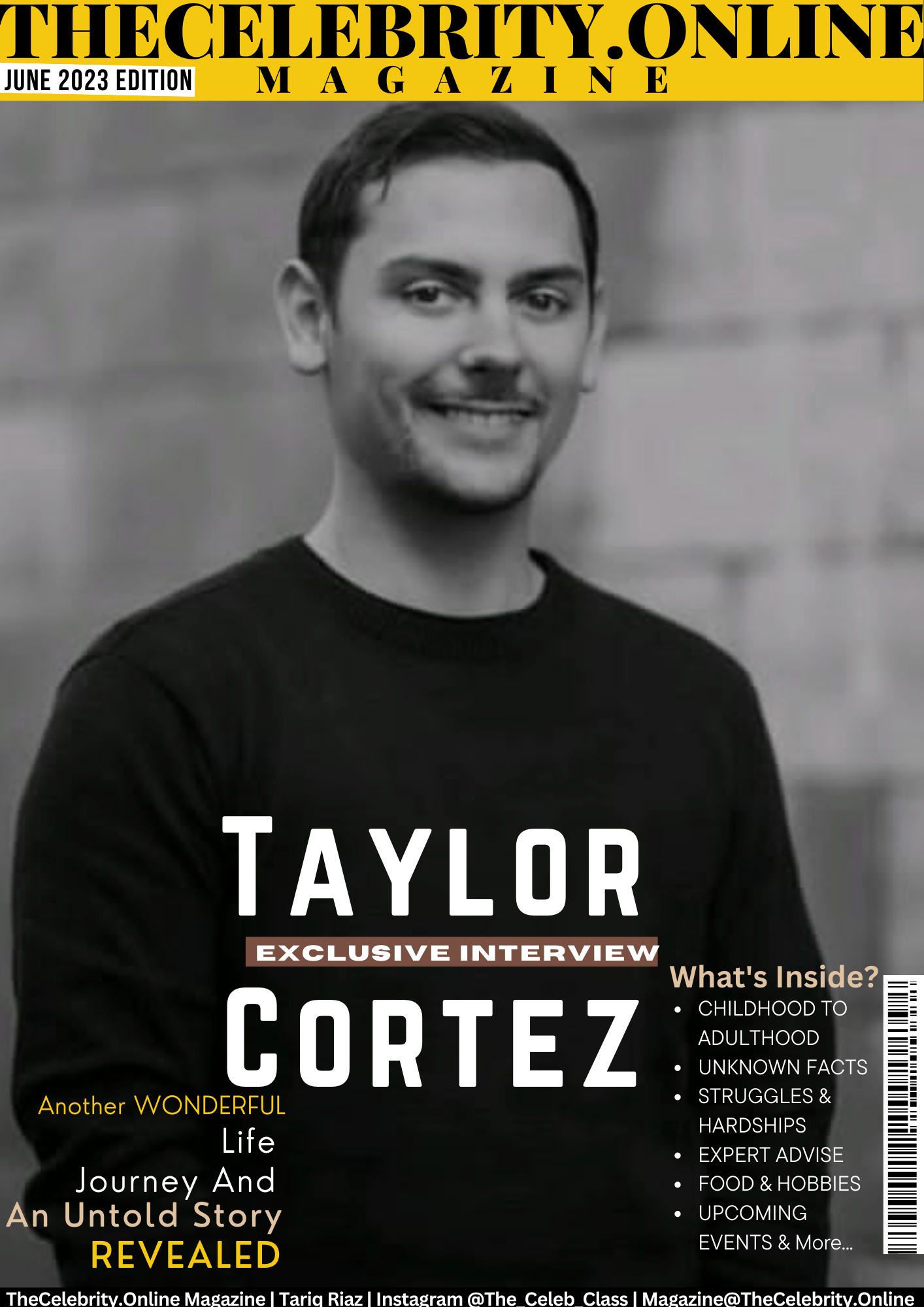 Taylor Cortez was recently interviewed by TheCelebrity.Online Magazine and below is the Q&A session we had with him.
Taylor Cortez As Exclusive Cover Story – June 2023
How do you introduce yourself?
Taylor Cortez: My name is Taylor Cortez, I am a passionate designer with an interest in the integration of innovative design solutions within the built environment. I have a background in Construction, having worked within my families' business specialising in Carpentry for high-end residential builds. It is this exposure to construction that has driven my passion to pursue a career in the Architecture and Design industry.
Childhood to Adulthood – How was your transition from childhood to adulthood and what are the bad and good things you remember?
Taylor Cortez: Like a lot of people, my transition to adulthood was volatile at best. Being presented with so many options for career paths and trying to see the relevance in what was being taught at school was tedious to say the least. It wasn't until my final few years of high school that I began to see a clear path moving forward. I was fortunate enough to be selected for an Indigenous Australian Engineering program that gave me insight into the possibilities that lay before me and ultimately lead me down a path of both science and design. So as challenging as it seemed at the time I think one must embrace the journey to allow a natural transition moving forward.
Struggle – What hardships have you gone through in life?
Taylor Cortez: I consider myself extremely fortunate in life and the only struggles I have faced are that with staying focused in school and trying to keep up with the unrealistic expectations placed on students in their final years of schooling.
What do people usually not know about you?
Taylor Cortez: I have a passion for investing in collectible coins.
What sets you apart from your competitors in the industry and in life?
Taylor Cortez: What sets me apart is my dependability and drive for excellence. I like to engage my clients whole heartedly to ensure expectations are met or exceeded. It is this mindset that truly sets me apart from both my competitors and in life.
What are your upcoming major events – Unforgettable Moments or products/services that you want to promote/inform?
Taylor Cortez: I have been fortunate enough to secure myself a piece of real-estate that I intend to build on soon. This will be my first home and one that I will be putting to work my skills in order to design and build. I would also like to mention that I offer Architectural Visualistion services and design solutions as a service I provide on the side so please do follow my socials for updates and more information.
What are your food preferences and physical attributes?
Taylor Cortez: I have a very mixed background and love most foods but if I were to have a preference it would be Spanish or Mexican food. In terms of physical attributes I consider my self in shape and conscious about keeping fit, or at least looking fit.
Your love life, relationships and family?
Taylor Cortez: Not Answered.
What expert advice would you like to give?
Taylor Cortez: If I were to give any advice it would be to not focus too much on your end goals but to rather enjoy the journey and embrace the process because ultimately it is where most of you time will be spent in life. To keep things in perspective I Like to tell myself "reflect on the past, make the most of the present and look forward to the future."
Your social media handles and website links?
Taylor Cortez:
Pinterest : @calibr_collective
Instagram : @calibr_collective
website : www.timbertraditionscarpentry.com