Susan Darukhanawala was recently interviewed by TheCelebrity.Online Magazine and below is the Q&A session we had with her.
Susan Darukhanawala As Exclusive Cover Story – June 2023
How do you introduce yourself?
Susan Darukhanawala: I am a passionate wanderer, a seasoned traveler, and an ardent storyteller. With a natural flair for connecting with people, I find immense joy in helping others embark on their own adventures. As a travel professional with a flair for business development across various sectors, I am thrilled to dive into this interview and share my journey a fusion of wanderlust, business acumen, and a genuine love for enriching the lives of fellow globetrotters.
I also have a green thumb, and within my own enchanted garden, I cultivate organic herbs, vegetables, and fruits, fostering a connection to the earth and its bountiful offerings. A dedicated lover of animals and advocate for the planet, my journey extends beyond travel. I am an organic spiritual being, seeking harmony with nature and quietly fighting for the rights of those who can't be heard. I invite you to delve into a world where travel, nature, and a deep-rooted passion for change intertwine, as I share my inspiring story of transformation and connection.
Childhood to Adulthood – How was your transition from childhood to adulthood and what are the bad and good things you remember?
Susan Darukhanawala: I was blessed with an idyllic childhood, the kind that most people dream of. My parents came from diverse backgrounds, with my dad's family rooted in art and architecture, with a mixed heritage of Portuguese and possibly Burmese ancestry. Meanwhile, my mum's family had Armenian and Portuguese roots, with my grandfather being a fighter pilot in the Indian Royal Air Force, who fought alongside the British from Burma and helped the allied forces in Japan.
Raised in a free-spirited and bohemian manner, my siblings and I were allowed to experience life to the fullest. While observing my dad's successful sales career, my mom an accomplished Montessori teacher taught us invaluable life skills such as gardening and caring for animals. Our household resembled the Dr. Do little family, with countless pets including injured birds, cats, and even around 10 dogs in tow from Golden Retrievers, German shepherds to Cocker Spaniels, we had our hands quite full. My mum, a fashionista, skilled chef, and an avid piano artist brought both Western elegance and authentic Indian flavors to our table. My dad, a bodybuilder and musician, played the guitar and learned piano from mum. He has an ear for music and is gifted. These talents and passions that they possessed undoubtedly influenced me greatly, and I feel grateful to have acquired these skills early in life.
Now at 53, I am often told that I hardly look my age. I attribute this to a natural and holistic approach to wellness. I embrace exercise, weightlifting, and yoga, which I have practiced since the age of 8. I am unafraid to explore new endeavors, unfazed by mistakes, and open to trying anything that comes my way with a penchant for absorbing everything that life throws at me. This fearlessness has become my winning streak, defining my naturally interesting persona in both personal and professional encounters. As I entered adulthood, I continued living with my parents until I got married. During those formative years, from the ages of 16 to 27, I actively assisted my mother in managing her renowned nursery. Additionally, I honed my teaching skills to earn some extra cash.
At the age of 18, my sibling and I embarked on an entrepreneurial venture and established a home-based fashion house. With tailors, cutters, and embroidery experts, we crafted exquisite garments that we proudly wore and still cherish today. While we experienced success, our lack of guidance in the business realm led us to unknowingly depleting our earnings. Simultaneously, I immersed myself in tutoring children, supplementing my income further. Inspired by my aunt, an air hostess for Air India, I developed a deep longing to explore the world. Dreaming of becoming an air hostess myself, I pursued that path. However, due to just barely missing the necessary height requirements as demanded by an international airline, I fell short of being selected in my tryst of becoming an air hostess.
Undeterred, I decided to channel my passion for travel into a career in the travel industry. It became the perfect alternative, allowing me to fulfill my desire to explore the world and embark on new adventures.
Struggle – What hardships have you gone through in life?
Susan Darukhanawala: Fortunately, my life has been mostly fantastic, alluring and extraordinary, thanks to the incredible support of my husband. He has wholeheartedly supported me and given me wings to pursue my passions while sharing the responsibilities of running our household and being a devoted father to our two talented boys. Both of us possess an extroverted nature, and he, with his accomplishments as a motorcycle racer, journalist, and PR professional in the motoring industry, adds a thrilling dimension to our lives. Being a Parsi (or "Bawa" as they say back home), he brings a unique cultural flair to our family and he taught me to ride my Yamaha motorcycle and I can proudly say I was one of just a few handful of women in town who rode motorbikes back in my college days.
While we have faced a few crises, particularly after the pandemic-induced downturn, we have persevered like many others. I must clarify, though, that I did not have a golden spoon in my mouth from the beginning. As a woman in a predominantly male-dominated profession, especially on the management side, I had to work twice as hard to prove my mettle among my male peers.
What do people usually not know about you?
Susan Darukhanawala: My quiet reassurance, grit and stamina as also my humble nature often allow people to treat me unfairly, not knowing my background. I firmly do believe that all women possess immense strengths and are capable of achieving anything they set their minds.
What sets you apart from your competitors in the industry and in life?
Susan Darukhanawala: In a world caught up in the rat race, I have observed that many individuals become consumed by their work, leaving little time for their true passions. However, what sets me apart is my unwavering commitment to pursuing and fulfilling my childhood dream, which remains alive within me even today. I believe in dedicating 80% of my time to personal growth and fulfillment, reserving the remaining 20% for my career, unless one's career aligns with their passion. My advice to anyone reading my story is to prioritize self-development and nurture your dreams, as they are the essence of a fulfilling life.
What are your upcoming major events – Unforgettable Moments or products/services that you want to promote/inform?
Susan Darukhanawala: My husband and I recently celebrated our 25th wedding anniversary although we have known each other for ten years before getting married – making it a good 35 years of togetherness to date.
Currently, I hold a position at a prominent travel management company in Dubai, where my role encompasses business development across multiple verticals. I specialize in corporate travel management, meeting and events coordination, and have a particular affinity for the educational student tours and leisure segments. Additionally, I pursue my passion for gardening and landscaping, transforming outdoor spaces into tranquil retreats that seamlessly blend with the natural surroundings. This endeavor, which I refer to as "bringing the indoors outdoors," brings me immense satisfaction and fulfillment.
What are your food preferences and physical attributes?
Susan Darukhanawala: When it comes to food preferences, I don't have a specific inclination, but I absolutely adore gourmet-style cuisine. The exquisite preparation and presentation of food create a delightful and flavorful experience that is truly indescribable. As an avid traveler, I thoroughly enjoy exploring and indulging in diverse cuisines from around the world. If I were to pick a favorite, I must say that a perfectly cooked and flavorful mutton biryani instantly captivates my taste buds.
Your love life, relationships and family?
Susan Darukhanawala: In matters of love and family, I feel truly blessed. My parents, who are just a quick 3-hour flight away from Dubai, often make the journey to spend cherished moments with us. The quality time we share is invaluable, and I am grateful for the strong bond we have. Similarly, I make it a point to visit them, cherishing the opportunity to create lasting memories together. I consider myself fortunate to have such a loving and supportive family, and I deeply appreciate the blessings that enrich my life.
in the beautiful journey of raising a family, my boys have grown and are now 24 and 16, stepping into the realm of adulthood. This new chapter in their lives has brought my husband and me to a place of reflection and excitement as we find ourselves on the cusp of reinventing our love life. With our children becoming more independent, we embrace the opportunity to nurture our relationship and explore new adventures together. It's a thrilling phase that allows us to rediscover and deepen our connection, creating a love story that continues to evolve with every passing day.
What expert advice would you like to give?
Susan Darukhanawala: My expert advice would be to embrace the beauty of simplicity and savor every moment as if it were your last. Use the finest cutlery in everyday life, treating yourself to small luxuries that bring joy and appreciation to even the simplest of experiences. Don't let a less-than-ideal job or circumstances hold you back from pursuing your dreams and passions. Continuously learn and acquire new skills, expanding your horizons and opening doors to new opportunities. Engage with people from diverse backgrounds, making meaningful connections that enrich your life. And never underestimate the transformative power of reading, as it has the ability to transport you to new worlds and shape your perspective in profound ways. By embracing these principles, you can truly transform your life into a fulfilling and extraordinary journey, as I have.
Your social media handles and website links?
Susan Darukhanawala:
• Linked-in my travel career – https://www.linkedin.com/in/susan-darukhanawala-7b270823/
• Instagram – @travelwith_susan https://instagram.com/travelwith_suusan?igshid=MzNlNGNkZWQ4Mg==
• @peacockpatio is my gardening & landscaping passion https://instagram.com/peacockpatio?igshid=MzNlNGNkZWQ4Mg==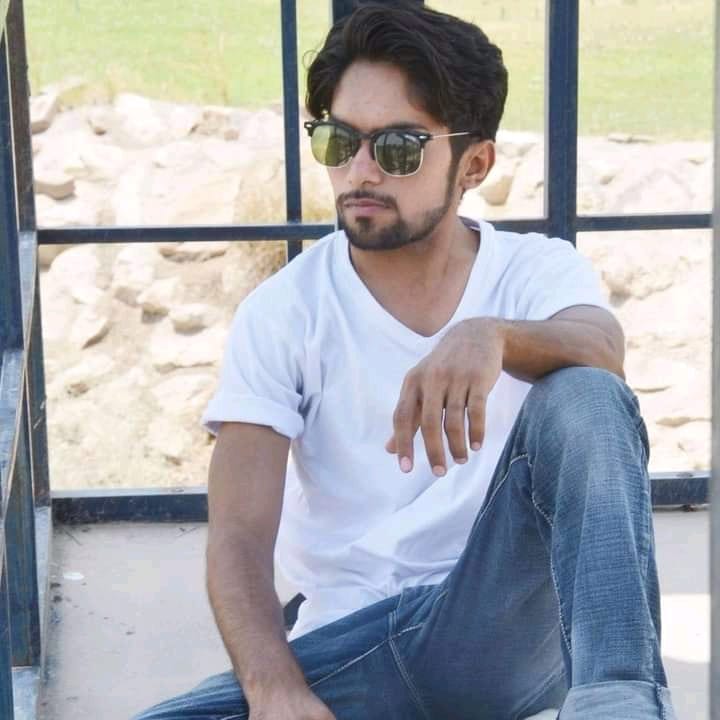 Tariq Riaz is the owner, writer and editor in chief of TheCelebrity.Online – Read more on our About Us page.
Read More From This Author At – Tariq Riaz