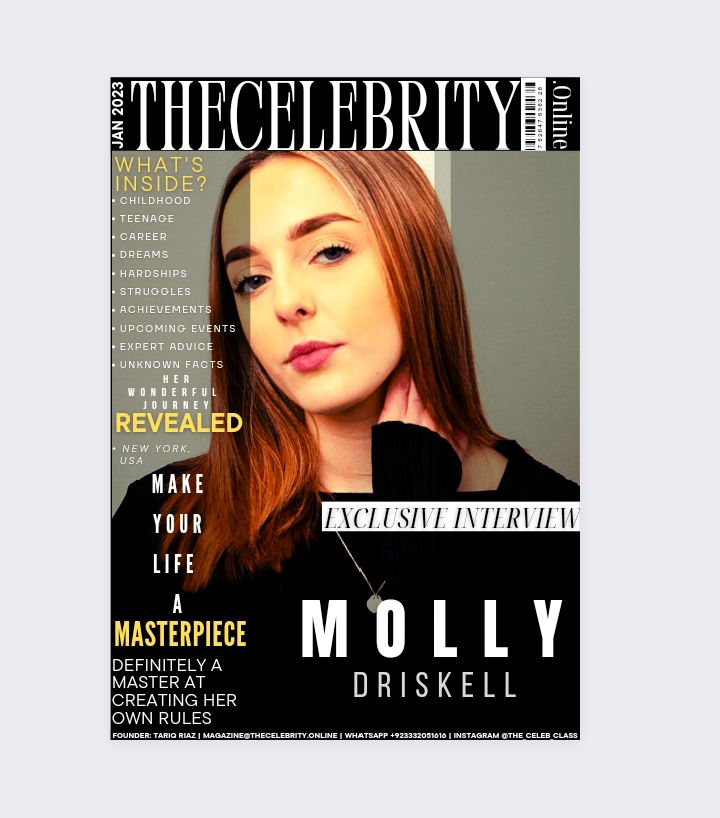 Molly Driskell is a wonderful and talented makeup artist and fashion designer. TheCelebrity.Online has recently interviewed this amazing figure for the cover story feature. Below is the Q&A session we had with Ms. Molly.
How do you introduce yourself?
Molly Driskell: I like to introduce myself as kind and bubbly. I am always smiling and I love art, fashion design and makeup and I'm a creative person and spontaneous. At the moment I am working in a small cafe not far from home but my interest is makeup and the college course is media makeup and level 2.
How was the transition from your childhood into adulthood/teenage and what good and bad things do you remember?
Molly Driskell: I didn't enjoy the transition from child to teen as I went through puberty first before everyone in primary school. I felt insecure in my body and had problems with finding myself and my confidence. I remembered getting bullied for many years. I remember finding a good group of friends and being complimented on my makeup by piers.
Struggle – What hardships have you faced during your life?
Molly Driskell: I remember when I found out about my mum's mental health diagnosis after her becoming ill again and after years in hospital as a family, we all supported each other throughout the struggle and life in covid.
What things people usually do not know about you?
Molly Driskell: That i have a very daring personality, I don't find any animals scary or heights and i love being in the sea.
What make you unique from the rest of people?
Molly Driskell: I believe I have my own unique look and being beautiful means many different things. I have confidence in myself and my brown beauty inside and out and I'm very open minded as well. I don't believe in bringing people down as it shows what kind of person you are inside.
What are your major upcoming events?
Molly Driskell: I'm all about raising awareness for mental for both genders and ages and to give advice and support to benefit your wellbeing as well. As an unforgettable, within modeling was bella hadid's spray on dress. I remember being so captivated by how she was so fierce and elegant at the same time.
What are your diet preference and physical measurements?
Molly Driskell:
I love food i think it's important to have a healthy relationship with all food. I'm not a picky eater and to have a balanced diet as well as feed your body good foods lots of iron and vitamins with vegetables my favorite food is italian but it's important to maintain exercise. I like having curves but i love being toned after a hard workout.
What expert advice would you like to share?
Molly Driskell:
It's important to always have fun in your profession as earning money will be easier as you have an interest and inspiration for your work. Live to work not work to Live. But always remember to focus on your own well being and not all people discover their passion within their first job; everything takes time.
What are your social media links?
Molly Driskell: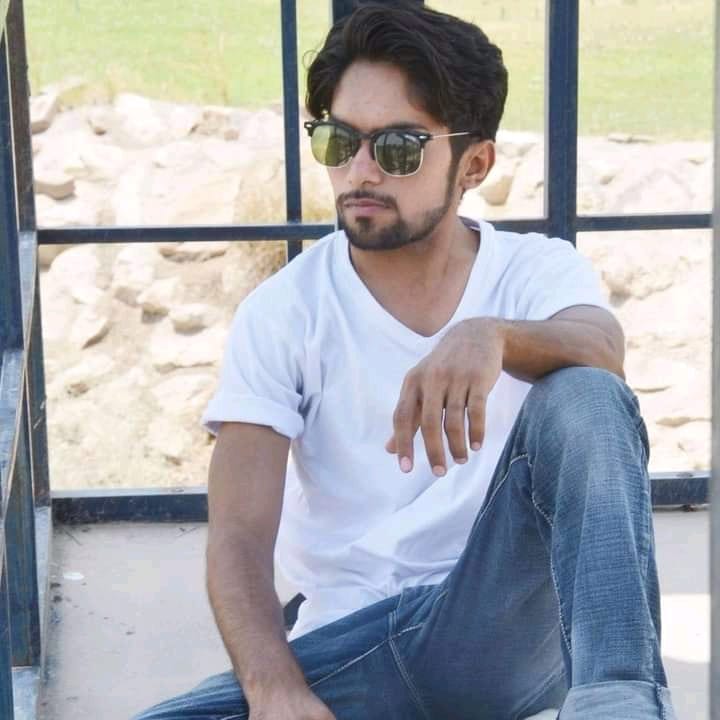 Tariq Riaz is the owner, writer and editor in chief of TheCelebrity.Online – Read more on our About Us page.
Read More From This Author At – Tariq Riaz