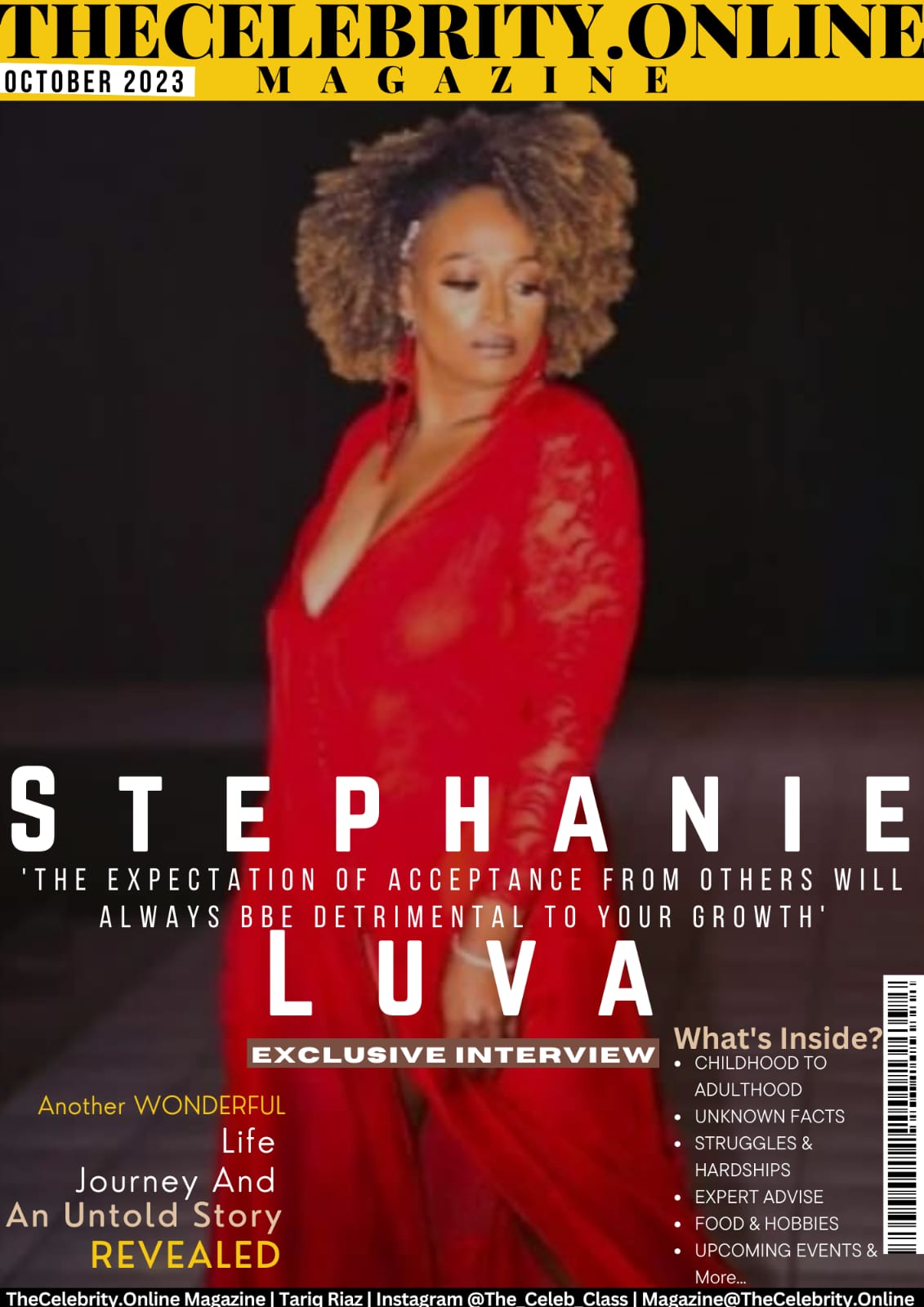 Stephanie Luva was recently interviewed by TheCelebrity.Online was recently interviewed by TheCelebrity.Online Magazine and below is the Q&A session we had with her.
Stephanie Luva As Cover Story – October 2023 Edition
How do you introduce yourself?
Howdy, I'm Stephanie, the fierce curvy model with the captivating eyes. STEPHLUVATHEGREAT is my social media identity or what some will call an alter ego. I'm a Dallas, Texas native and an alumni of the very best HBCU, Texas Southern University. I am an introverted Cancer, who is a middle child so most of who I am is emotion driven and I love it, when I can manage all of it!!
Childhood to Adulthood – How was your transition from childhood to adulthood and what are the bad and good things you remember?
My childhood to adulthood transition was an era of self-worth challenges, phases of body acceptance, battles with childhood trauma, and many in-depth life lessons that required a constant mask of resilience. My transition holds tons of great memories that I didn't value until later because most of what I loved about those good things were often negatively overshadowed by other life experiences.
Struggle – What hardships have you gone through in life?
The hardships I've experienced have been mostly things I've battled with internally. Investing so much unnecessary time in balancing the acceptance my true identity, purpose fulfillment, understanding all the unique characteristics of my personality, and learning to be me unapologetically without the need of validation from others. Operating in my own frequency has always pushed me out into what seemed like the loner zone. Unknowing that every time I forced myself into a space where I had to lessen myself, I simultaneously lessened my opportunities to soar.
What do people usually not know about you?
Fun Fact: I'm multi-talented. I am what most would call a triple threat. I am naturally gifted at dancing, singing & acting. I also possess a few undisclosed talents as well, like writing. In my early childhood years, I lived in Phoenix, Az. During this time, I was a member of the then popular dance group L.I.F.E which stands for Ladies in Full Effect. This dance group originated from the Thunderbird Teen Center and we went on to compete in many dance competitions on the Phoenix B-Boy dance scene. Also, during my time in Phoenix, Az, I showcased my singing talent at two area talents shows where I won 1st place. One of which, was also held at the Thunderbird Teen Center where I was awarded a prize of $100 and a much-needed turkey for my family that Thanksgiving.
What sets you apart from your competitors in the industry and in life?
With the understanding that the modeling industry is very competitive, more so for curvy women, I thrive off my ability to naturally create my own space and draw people to me. Not that I'm looking to be seen, but if I've been in the room, you've definitely seen me. My electric aura precedes my presence which has always set me apart from my peers, especially my competitors. I am multi-faceted. I enjoy being able to morph into a collection of many characters within my personality. Moreso, I am not easily forgotten. My instinctual gift to enter into, read a room and exude my energy is unmatched. Mastering competitors in my personal life also became more manageable when I redirected my time and energy into myself by investing in competing against who I was the day before. Even though, over the course of loving myself more, it became apparent that God had already set me apart at birth.
What are your upcoming major events?
Major collaborations and events are in the works. Great things take time so currently I've been working to develop and master all areas of my niche. In the meantime, I'm also considering and exploring all current and upcoming promotional and/or paid opportunities.
What are your food preferences and physical attributes?
My eyes and skin have always been my best, most recognizable physical attributes. Because one thing I'm going to do is SERVE FACE HUNNY!!
Your love life, relationships and family?
Love, life and family relationships are what help mold us into who we are. I've learned to make the most of every moment. Currently, my love life is intentionally on pause so that I may focus on rebranding myself and having the time necessary to invest in building my modeling platform.
What expert advice would you like to give?
Life's evolution is constant, but who you are doesn't have to be. The expectation of acceptance from others will always be detrimental to your growth if your worth is based on the people who refuse to see you for who you are outside of what comforts them. Or those who refuse to grow with you.
"Oh, beautiful butterfly, show us the glory in your wings". Please be reminded that every time that you tuck or clip your wings, you drift back down to where they hope you'll still be. Never has a butterfly morphed back into a caterpillar, its growth phase is constant. In fact, the butterfly is a symbol of rebirth, transformation, hope and faith with wings that come in a spectrum of beautiful meaningful colors. Much like a butterfly, I never could behold the beauty in my own wings. But I am purposed to fly high so high that my wings shall be mistaken for a rainbow. FLY HIGH BEAUTIFUL BUTTERFLY!!
Your social media handles and website links?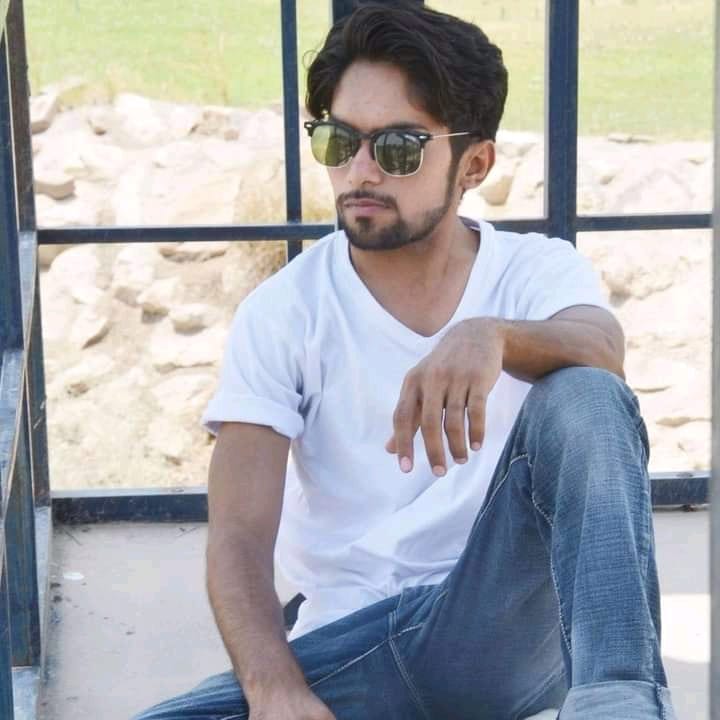 Tariq Riaz is the owner, writer and editor in chief of TheCelebrity.Online – Read more on our About Us page.
Read More From This Author At – Tariq Riaz