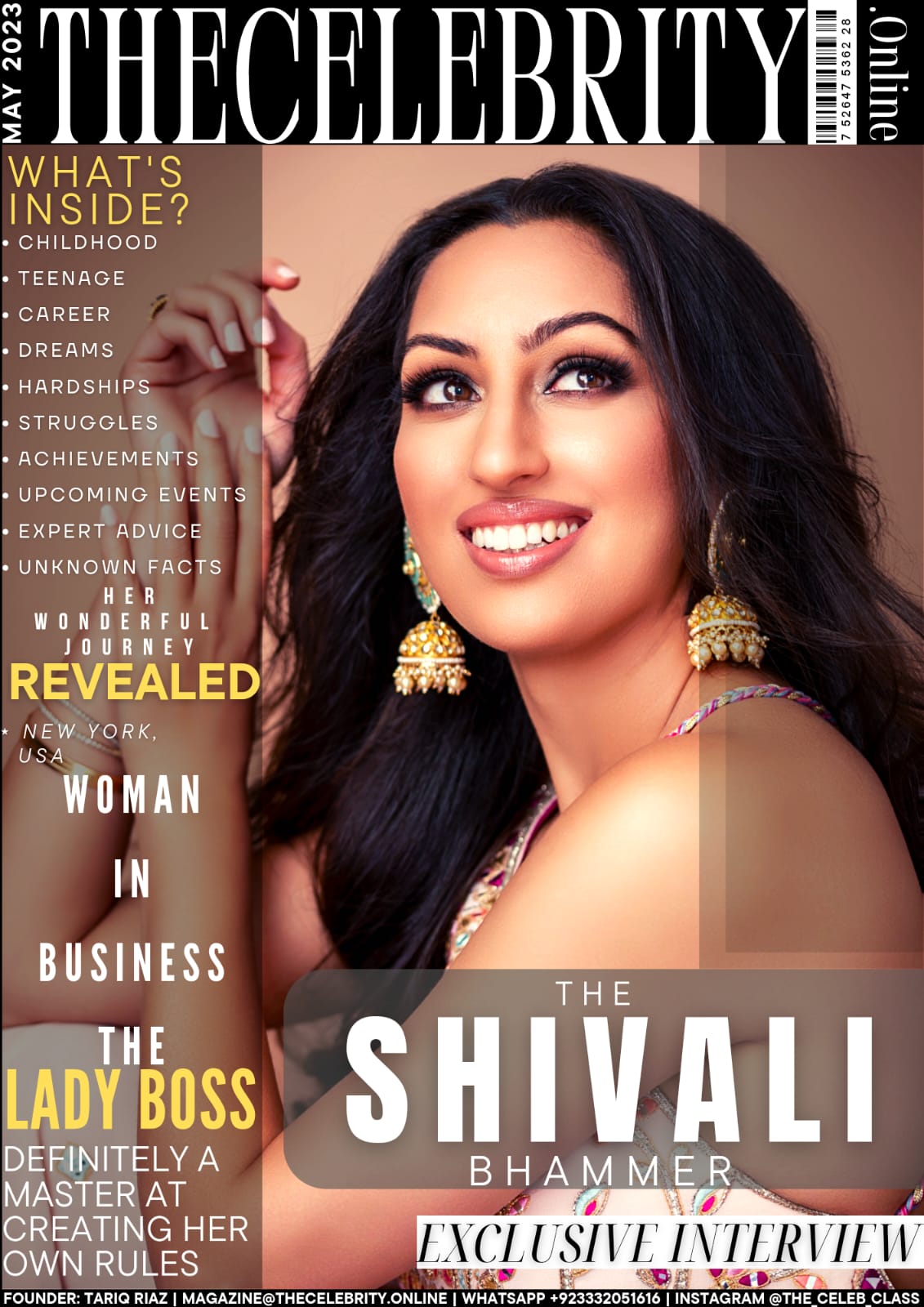 Shivali Bhammer was recently interviewed by TheCelebrity.Online and below is the Q&A session we had with her.
Shivali Bhammer As Cover Story – May 2023 Edition
How do you introduce yourself?
Shivali Bhammer: As Shivali, The Devotional Voice which I think encapsulates everything I do.
How was your transition from childhood to adulthood and what are the bad and good things you remember?
Shivali Bhammer: I think I was a child and didn't truly experience adulthood in its full madness till my mid 20s, up until that point my parents had done a great job of protecting me. I am a child of divorced parents, so I think in that instance you grow up quickly, I was also an only child which meant I was in the company of adults versus other kids quite often. However my parents equipped me with a life full of color, arts, and adventure. I had a lot of positive 'firsts' and I am grateful because of that.
Struggle – What hardships have you gone through in life?
Shivali Bhammer: Too many to name in one article! I moved from London to Mumbai for the first album and that was pretty tough, navigating the Indian arts industry and adjusting my attitude to their timing, pace and expectations were hard.
Then when I moved from London to New York and went through a career rebuild that was also a challenging time. A narcissist who had sociopathic/psychopathic tendencies entered my life, and that was possibly the hardest time, especially extracting them – but I came out shining after a lot of hard work!
What do people usually not know about you?
Shivali Bhammer: That I am introverted. People think I lead a 'crazy' life, or that I am always out or am a social butterfly. In fact I religiously try to spend Monday to Thursday evenings alone and lead a disciplined life. I work very hard, which I think most people know, but they likely don't know the amount of time I spend reading, or writing, going on long solo walks… or that I like to be with someone one on one. I really value the simple things in life. I cannot continuously socialize, I feel it takes away from my artistic process and also bores me.

What sets you apart from your competitors in the industry and in life?
Shivali Bhammer: I am not sure what sets me apart, but I always try to be authentic and unapologetically me. I also don't try to preach or copy a format that has been used by another to imitate their success. I want to rise up by being just me, whether people like it, love it or hate it, I will not lie or fake it to make it.

What are your upcoming major events – Unforgettable Moments or products/services that you want to promote/inform?
Shivali Bhammer: Everything is about my third album, The Bhajan Project 2 so the focus is there, with a new music video for our bhajan, Payoji Maine, which will be release this summer. Otherwise there are a number of public speaking gigs which I am looking forward to!

What are your food preferences?
Shivali Bhammer: I love Italian food, especially pasta. I love the good old British baked potato with cheese and been and then Gujarati comfort food!
Your love life, relationships and family?
Shivali Bhammer: I've always kept my love life very personal, I don't personally agree with the public showcasing of a relationship just because I think there is such a thing as oversharing. Whether it is romantic, family or even friendships, I love excessively with incredible passion and commitment. My loved ones have done a great job of accepting this 'drowning in love' type of attention I give them, which can be overwhelming. I think I still have to learn how to accept love, I am more comfortable giving it, but it is a balancing act.
What expert advice would you like to give?
Shivali Bhammer: Life is incredibly short and fragile, and it can be unpredictable, so try and live as fully in the present moment as you can because we truly do not know what tomorrow holds. Be bold, take risks, love fully and don't wait or expect perfect circumstances to fall into place before you do something.. there is no such thing. Never take anyone for granted who walks into your life, and hold on hard to your principles, because everything else eventually fades.

Your social media handles and website links?
Shivali Bhammer:
The Bhajan Project 2
The Bhajan Project is back after 10 years for its second part. This truly contemporary expression of spirituality is a collection of the most popular bhajans and familiar mantras which Shivali herself has grown up to, just like most Indian youth, in India and around the world. Blending an eclectic mix of beats and sounds from the genres of R & B, soul, rock and pop, every bhajan touches your soul through its sincerity. The Bhajan Project 2 is poised to change the way people feel and, of course, establish a new way of life.
Shivali began producing bhajans in her teenage years to capture the hearts and minds of Hindus and spiritual seekers globally. In the UK, Shivali was the pioneer of contemporary bhajans. A decade later, with the release of her third album, The Bhajan Project 2, the question remains, why did Shivali continue to stick with bhajans? Her answer was simply; "music is made from love, and if that love is devotional, there is nothing higher."
Her albums are produced by her rakhi brother, the hit producer and singer song-writer Arjun Coomaraswamy.
Music video: https://www.youtube.com/watch?v=Zhh9j2R_i4g
"It's important to me to really understand the meaning of the songs and also represent them authentically. Every bhajan is chosen for a specific purpose, it is never random!"
– ShivaliBhammer in Rolling Stone India
The Bhajan Project 2 is available on Spotify, Amazon MP£ SME, iTunes and many other platforms.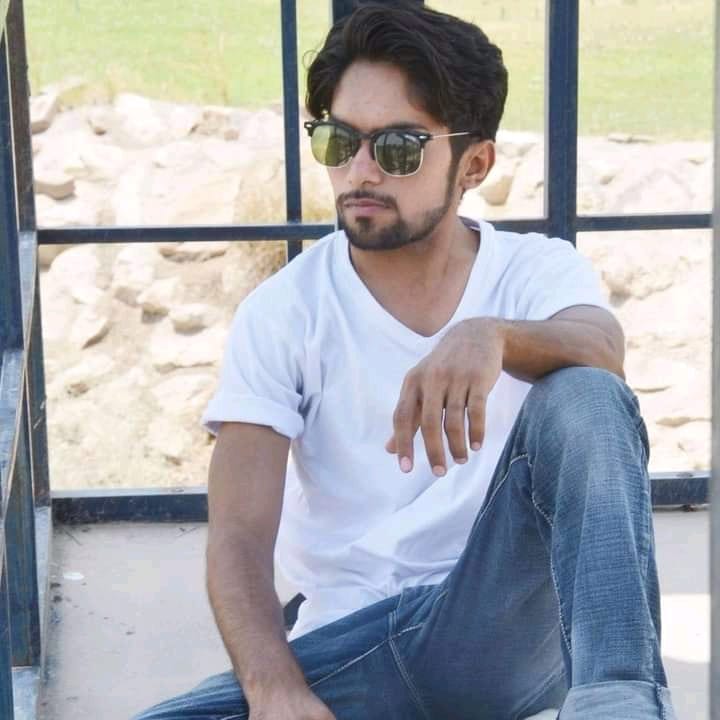 Tariq Riaz is the owner, writer and editor in chief of TheCelebrity.Online – Read more on our About Us page.
Read More From This Author At – Tariq Riaz