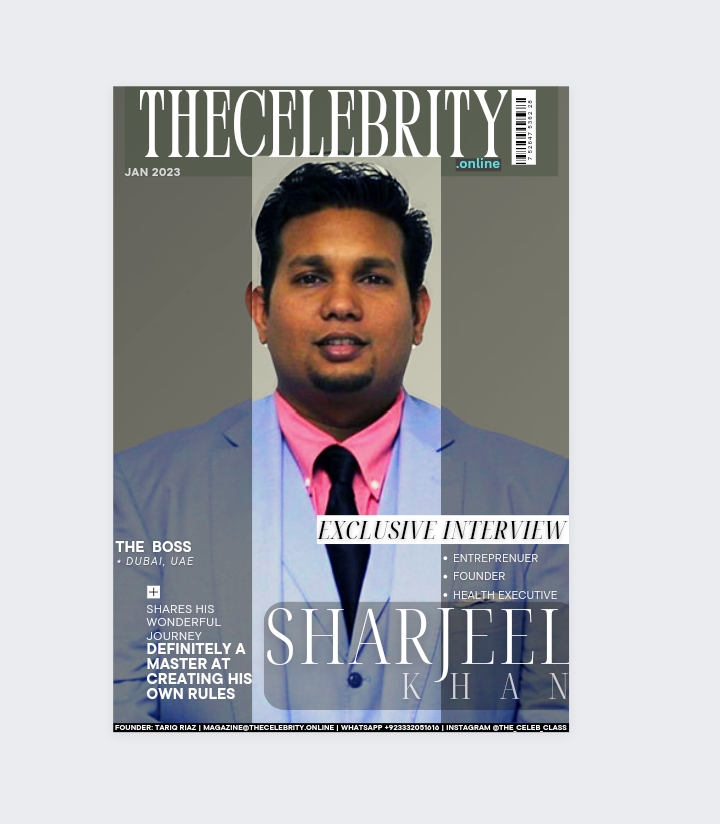 Sharjeel Khan is an entrepreneur and a health care executive. TheCelebrity.Online has recently interviewed this iconic figure and below is the Q&A session we had with him.
Sharjeel Khan As Cover Interview Story – TheCelebrity.Online January 2023 Edition
Childhood to Adulthood – How was the transition from your childhood into adulthood/teenage and what good and bad things you remember?
Sharjeel Khan: My childhood was spent in Pakistan and I remember that from the very beginning, I had to change school many times. Because of this my studies were greatly affected and I remained a weak student till 8th standard. And I had to work harder as compared to other students.
In teenage, I got training in Cadet College Pataro which was under Navy section. It is considered to be most elite college located in Sindh, Pakistan. After 2 years of college, on 23rd September 2003, I shifted to the US with my family. I started studying at Walled Lake Central High School from 9th grade.
I completed my 4 year graduation in 16 months and completed my degree as an early graduate in May 2005. I started my first job as security officer at age 18 and started my first healthcare job at age 20, where I started as intake, and then got promoted to Manager and then VP of the same company in 2 years.
In 2011 I started my own agency and started learning the health care community.
I also started working in public sector with black caucus foundation as Board Member and health care executive. I help our youth with drug-free programs in Detroit school districts.
Struggle – What hardships you faced during your life?
Sharjeel Khan: My father left when I was very young and finishing up my medical studies in Caribbean was tough. I had to drop from school and move back home where my mother was diagnosed with last stage renal failure. In 2009, I decided to take care of my mom and doing it till today. I changed my field and became DPT.
Things that people usually don't know about you?
Sharjeel Khan: I'm a DPT (doctor of physical therapy), I love animals, love outdoor activities, I'm a motivational speaker, strong leader and visionary manager.
What make you unique from your competitors in the industry and life?
Sharjeel Khan: I involve myself fully in my business and I'm personally available to all my clients. As a CEO I could just sit and watch the show but I love getting involved and pushing it to the limits.
What are the major Upcoming Events & Unforgettable Moments or products/services that you want to promote/inform our readers about?
Sharjeel Khan: I am very excited for a new metaverse project that we will be releasing soon. It is completely away from my field yet I am its founder and I am very excited about it. Virtual island that I am creating will offer E-Commerce, virtual Real Estate and much more.
I am also excited to bring MAT program to Pontiac MI, which is a opioid treatment program helping people get back to their normal life. SRC will help with daily dosing and counseling to make sure you stay on track.
What are your diet preferences, physical appearance, sizes and measurements?
Sharjeel Khan: I love meat, chicken, goat, cow and vegetables. I love eating healthy and taking vitamins as it makes me feel like super human. My goal is to be physically fit and it's a continuous progress.
What Expert Advice would you like to share with the readers about professional and social field of life?
Sharjeel Khan: My advise is to always follow your plans and always finish what you start. You have to lead from the frontline and not just watch from distance. Be an example, plan your day in your mind before you sleep, it will make it much easier for you to achieve big in your life.
Your are your social media links?
Sharjeel Khan: Follow me on links below;
https://www.facebook.com/sherjeel.khan.735
https://www.linkedin.com/in/sharjeel-khan-7040b7100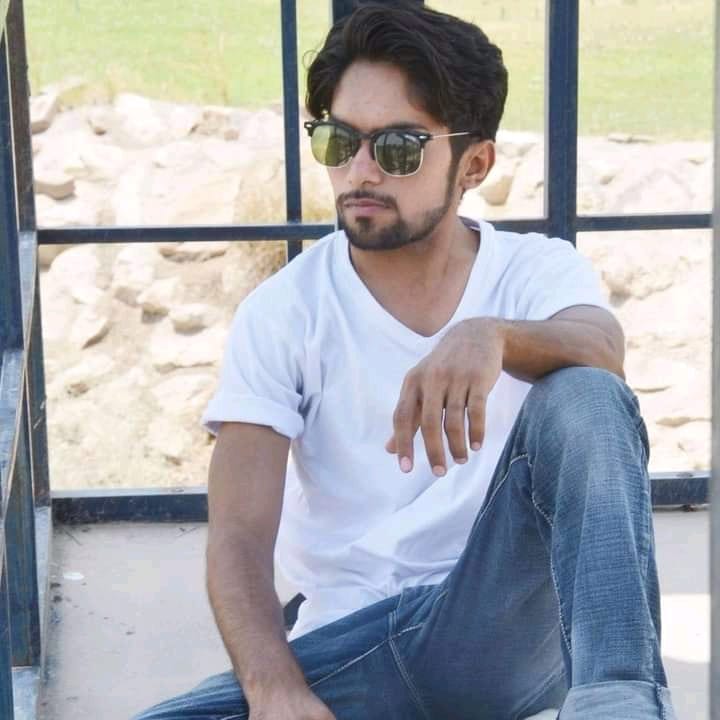 Tariq Riaz is the owner, writer and editor in chief of TheCelebrity.Online – Read more on our About Us page.
Read More From This Author At – Tariq Riaz