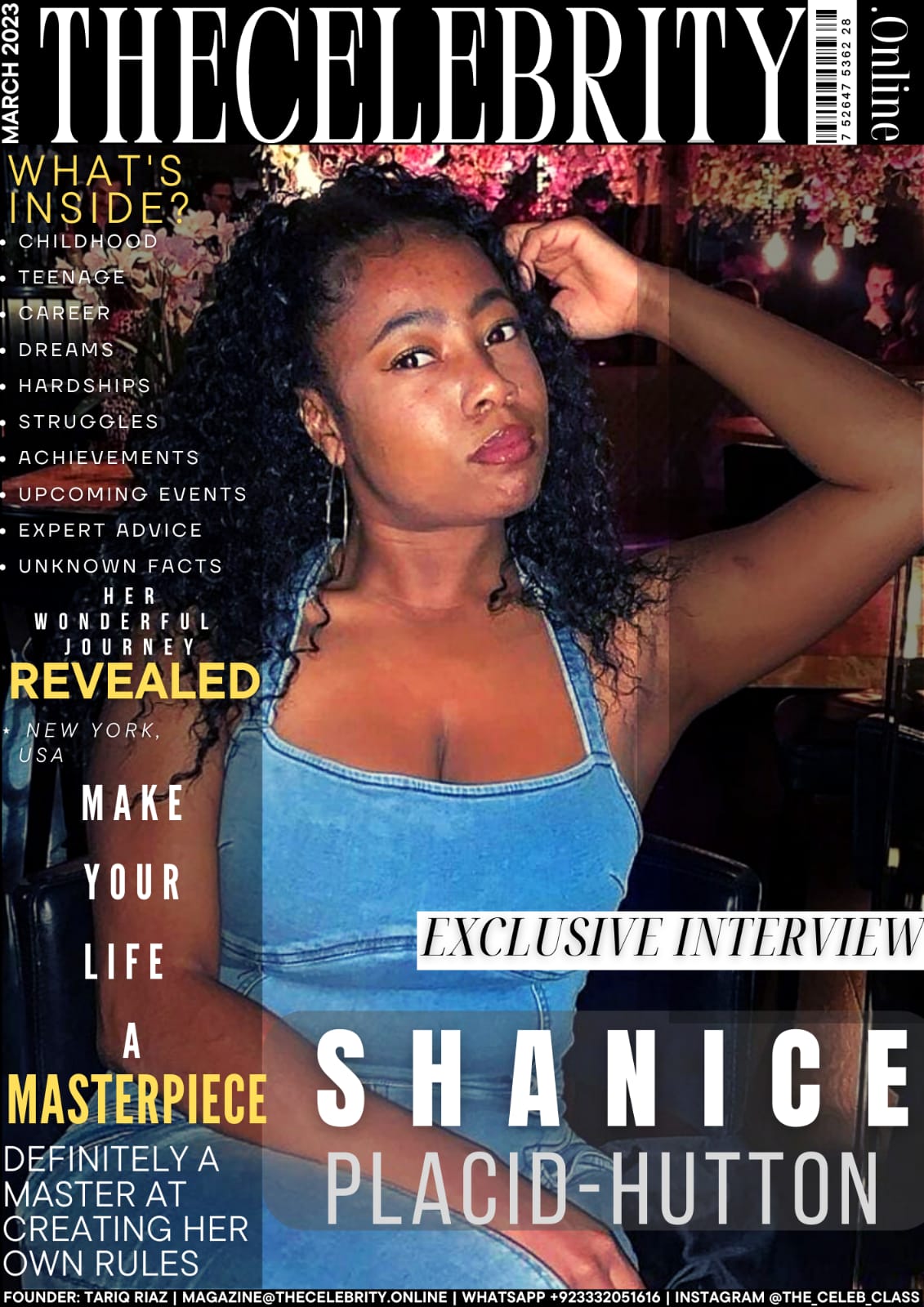 Shanice Placid-Hutton was recently interviewed by TheCelebrity.Online Magazine and below is the Q&A session we had with Ms. Shanice.
How do you introduce yourself?
Shanice Placid-Hutton: I am Shanice Placid-Hutton, born and raised in a small town called Huddersfield. I am a aspiring Actress, with a passion for modelling and the fashion industry.
The last 8 years have consisted of putting my goals and dreams into action, which led me to move to London after I gained A place with Identity Acting School. I have studied Media/Television & Acting extensively in school, College, University & gained further experience with Agency's doing extra work. My passion for acting is undeniable I live and breath it, in front of the camera is where I feel at home. I find acting intriguing, uplifting and healing. It really is medicine to the soul. Experiencing different characters allows me to step into the shoes of someone else, learn something new and bring my energy and passion to every project. I Am available for Acting, Commercials, Photoshoots and Extra work in London and can travel to other locations if needed.
How was the transition from your childhood into adulthood/teenage and what good and bad things do you remember?
Shanice Placid-Hutton: I grew up in a very loving and supportive household. I was encouraged to follow my dreams. My family is truly my best support system. it really does inspire you to do better with your life and want more for yourself with genuine love and support.
We were a family of five Mum, Dad and my older twin sisters. As a child I was very imaginative. I enjoyed my own company and would literally make up anything on the spot just to entertain myself. I was definitely a shy, introvert girl, the total opposite to my siblings but I never lacked imagination, creativity or Drive and Iearn't very early to make my place within the family & used this to my advantage. Humor & laughter was always something that was said to be missed when I wasn't around.
Confidence was something I struggled with growing up so my mum encouraged me to start drama school as a extra curricular activity, which I loved. My confidence grew in high school & I found it very easy to make friends and maintain lasting friendships.
The best thing I remember looking back was that I was genuinely liked by people in my life. If I had a party, everyone would turn up "with presents too!" I was always missed if I wasn't there, celebrated when I was and supported when I needed it. I really have the best family and some really awesome friends too who stick with me regardless.
The bad things I remember would have to be the distain I had for my " Lot in life" I unfortunately drew the longest stick for a multitude of illnesses that was difficult for a young girl growing up, Sometimes very challenging. I have learned to hug the younger "Me" and tell her I'm sorry, I really gave her a hard time and she didn't deserve it, she handled it though:).
Struggle – What hardships have you faced during your life?
Shanice Placid-Hutton: I was born with Eczema head to toe. My hair started growing at 6 years old. For most of my childhood life I was wrapped in bandages a therapeutic ailment my mum researched to cool my skin and stop the itching that often led to infections. On lookers would assume I was a fire victim. My eyes would swell, my skin would crack. It wasn't a pleasant experience at all.  School was horrendous my skin would just erupt and flake, most of the children in school would just stare at me with a inquisitive glare but rarely asked any questions.  Around 6 years old I was diagnosed with Asthma , which was just another thing I had to get my head round and carry in my school bag.
Two years later at 8 years old I was diagnosed with Type 1 Diabetes. This took some getting used to. I was so young and didn't understand why this was happening to me. I went from a healthy 8 year old eating more or less what I wanted to my pancreas not working anymore. At first I felt unique and cool for being different. As I got older though, I hated it and didn't want it to define me. In my teenage years it was very hard to cope with alongside all the other ailments because I thought nobody understood how I felt.
At 21 years old I was assaulted while on a night out with A person I considered a "Close Friend" I could trust. I am now 26 years old and it still effects me in many ways. Its taken great courage to face it's lasting effects. I blamed myself for a long time but now I've accepted what happened to me and I'm determined not to let someone else's circumstances define me & leave a stain on my character and my future.
When I decided to move to London I secured A job in Media that I lost due to Covid. I needed to pay my bills and just needed A job. I secured A job as A Nursery Practitioner local to where I live. I'm still working there and so grateful for the opportunity. It's so true that you can learn a lot from children and that play is the perpetual secret of youth.
What things people usually do not know about you?
Shanice Placid-Hutton: I love books especially non-fiction, books have to be uplifting and true to life. I find joy in expanding my knowledge and learning new things.  The Universe and anything to do with space, NASA or Global warming interests me.
Saving extinct animals or those on the brink of extinction is another interest I have. I adopted a elephant from wildlife. She's from South Asia and very beautiful, I'm updated regularly about her, it warms my heart!!.
Finally I love Music!! my genre is wide. I can go from listening to Etta James, James Brown. Elvis to 2pac, Dmx, Biggie and Big Pun and the calming sounds of classical music all in one day. I absolutely love Soca (Caribbean Jab Jab!) my happy place, it grounds me and gives me a sense of family and self.
What make you unique from your competitors in the industry and life?
Shanice Placid-Hutton: I am not your average Actress/model. I'm small in height, hands & feet, Infact the only thing tall about me is my "High" aspirations. I have been through many things in life that's only added more inner strength.
The unique thing about me is that there is no competition. The competition is the woman in the mirror and the one walking through life right now. She's learning everything new and interesting about herself. I'm also a big believer in hard work. If you put the work in, you can reap the rewards of your success and achieve, anything! And I mean..(ANYTHING!!). Contrary to belief. I do believe The Sky has no limit. We can go beyond! just believe and concentrate on yourself.
What are your major upcoming events, unforgettable moments or products/services?
Shanice Placid-Hutton: OOO that would be telling okay…Major upcoming events will have to be Carnival season and Acting opportunities which are coming my way, however it is always good to keep the good news to yourself, until its time to tell 🙂
Unforgettable Moments
Unforgettable moments for me would be Ibiza soca festival and Getting into my dream Acting school- Identity Drama. It was the biggest achievement for me because I worked very hard and was successful in securing an Advanced position with the best group ever, it really was an experience I will never forget. I learned so much.
As for Ibiza Soca Festival. Soca has always been my thing and part of my cultural identity and heritage. It's amazing so diverse A place where I can represent my countries! Dance, Sing kick back and relax. Definitely one of the best experiences I've had, which I will never let go.
Products/Services
JAB JAB – GRENADA.
As carnival is something that I love. I would love to focus on & promote it. I've been asked a lot in the past about carnival and why we celebrate it, Why A whole bank holiday is given to celebrate it in London. Further more I'm asked why do people dress up in Black paint and dance around half naked. I would love to share this with readers because a lot of people generally dont understand the concept behind "JAB JAB" and it's significance in carnival or carnival itself that brings in A diverse community from all walks of life together and millions of pounds to the economy.
What are your diet preference and physical measurements?
Shanice Placid-Hutton: I actually have a very healthy diet. I don't eat any dairy products due to my Eczema. I love chicken and salad avocados is a favorite of mine. However don't let this healthy food fool you. I love me some take away and "Fast food" Chicken fillet burger, popcorn, apple crumble when im feeling it. balance is very important and we shouldn't put too much pressure on ourselves. I also love, love, love Water.
I would say I am a hourglass shape. I have a small frame but God overcompensated on my 5ft height with, A generous sized chest. My waist is small, Thighs are legs & nicely toned exterior:) My dress size is UK 8. I am top heavy so when it comes to bras or bikinis, I may have to wear a size 10/12 depending on the style….Dolly Parton may spring to mind, but she's even more blessed with the breast ha-ha!! I would like to get a breast reduction in the future so my body is more balanced.
What expert advice would you like to share?
Shanice Placid-Hutton:
There's 2 things:
If you have a dream, I do not care how big or small it is. DO It! Keep on going, Keep focus on yourself. Don't let the opinions of others effect you. Always go for it, grow from your past and face what ever fear & continue to grow.
Lastly, I've learnt that confidence is one of the secret ingredients in life. Life's all about confidence and the only way you gain it, is by stepping out of your comfort zone and putting yourself in situations where you feel out of your depth, where you feel uncomfortable around people who may not be authentically drawn to you. Where you may be criticized or scrutinized. Where you just don't fit in or look the part. Confidence allows you to become the "Part", It's always been there, you just need to bring it out & take it with you everywhere you go.
What are your social media links?
Instagram: @bby_shaii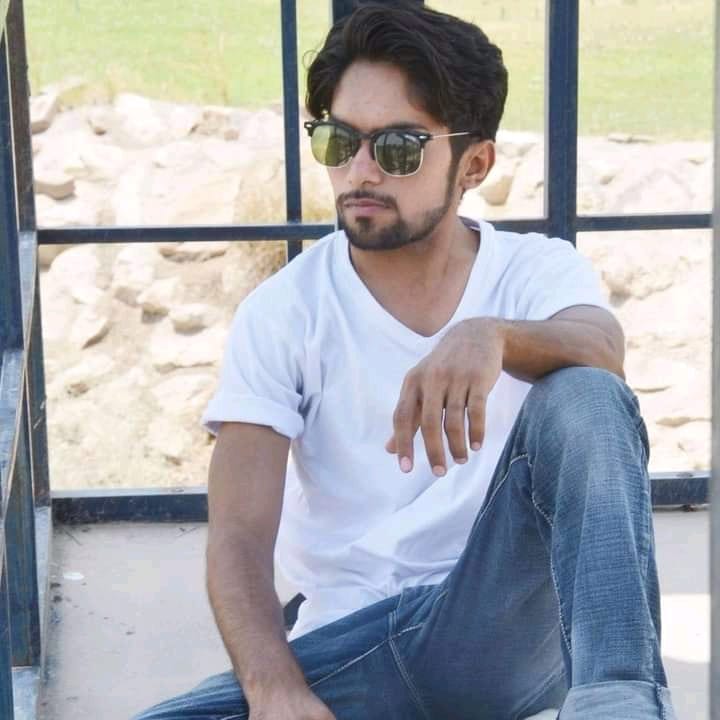 Tariq Riaz is the owner, writer and editor in chief of TheCelebrity.Online – Read more on our About Us page.
Read More From This Author At – Tariq Riaz