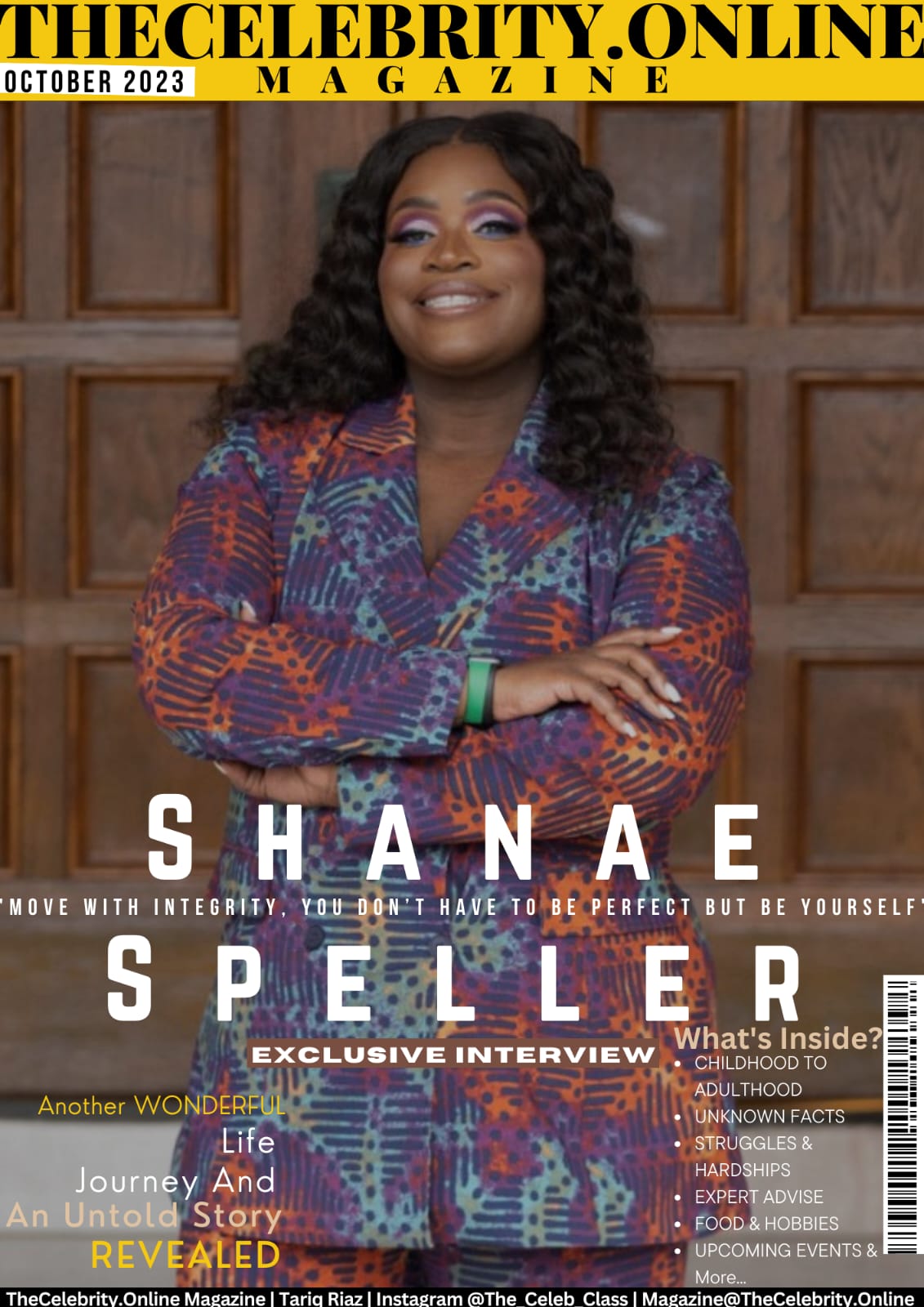 Shanae Speller was recently interviewed by TheCelebrity.Online Magazine and below is the Q&A session we had with her.
Shanae Speller As Cover Story – October 2023 Edition
How do you introduce yourself?
My name is Shanae Speller, but most people know me as Shay Boogie! I am originally from The Bronx, but I have been living in Houston, Tx for the last 20 years. I am an Army Vet and I recently graduated with my MBA from the esteemed Howard University. I am an Entrepreneur, Rapper, Talent Manager, and most recently a Hennesy Fellow! I have worked hard to get to where I am in life and honestly, it is just getting started for me.
Childhood to Adulthood – How was your transition from childhood to adulthood and what are the bad and good things you remember?
I was raised in Edenwald Projects during the crack pandemic, I seen a lot and heard a lot too. I dealt with both of my parents being on drugs and had to learn to navigate life emotionally on my own. I love my parents though and no matter what, they always made sure my brothers and I had a roof over our heads and food on the table. I was also teased for being darkskin and that really made me hate myself. It took a looong time to look in the mirror and see myself and my skin tone as beautiful. Those were some of the hardest times in life.
The good thing I remember is going to camp every summer. It was called The Fresh Air Fund, and it allowed for inner city kids to spend summers in Pennsylvania, where we learned that there was more to the world than just the "hood." The family I visited every summer was Ron and Kris Kocher with their 3 children: Sarah, Kelly, and Andrew. They had horses, a creek in the backyard, and a big, beautiful house that I felt safe in. It made me see that there was more to life, and I knew that one day I would be able to raise my kids the same way. That has stuck with me forever and has motivated and inspired me to always look forward and reach beyond the stars.
Music was also a great thing that I had in my life. It taught me how to think creatively and created a safe space for me to express myself. Mental health was not a major topic in my household so when I started to feel down, sad, or anxious, I always turned to music, and it has never let me down. Words began to take form and helped me to express myself through poetry which then turned into rap. So, I credit music for being the thing that saved me. I always knew that I would inspire and change the world through music.
My transition from childhood to adulthood had its ups and downs, but overall, I am blessed to have gone through all of it. It made me exactly who I am supposed to be today and helps me to relate and uplift others who may be in similar situations.
Struggle – What hardships have you gone through in life?
I was raised by my beautiful mom Renee Perry and my stepfather James Boone (who I look at as my father), but my biological dad was not there for me. I felt unwanted and alone and didn't know how to navigate relationships with men. I spent my entire life wondering if he loved me and why he didn't want to get to know me. It was a very difficult situation for me to navigate as a young black woman. I thank God for my stepdad, who never treated me any different from his biological kids.
I have always been a go getter and hard worker, with my first job being at the age of 11. I delivered newspapers on Wickham Avenue (The Valley) in the Bronx and used that money to buy shoes and clothes. Anything to appear as if life was good, and my family was together, all the while things were falling apart. I didn't get to have a childhood. Most of the time, I had to be an adult or at least think and move like one.
What do people usually not know about you?
Most people do not know that I really love fast customized cars. I used to be in a car club here in Houston Called "Space City LX" and at the time, I had a brand new 2007 Dodge Charger with a candy pink stripe down the middle from front to back. I made a song about it called "Diamond Rims." We used to go on drives to Galveston with about 100+ cars and it felt great being one of the few females to represent that community.
Most people also do not know that I love dance so much that If I didn't make music, I would most likely be a choreographer on tour with Beyonce right now lol.
What sets you apart from your competitors in the industry and in life?
What sets me apart from my competitors in the industry and in life is my ability to strategize and think through situations thoroughly. I am so motivated, and I stop at nothing to achieve the goals that I have set forth. I do not understand "I Can't or Give Up", I trust my instincts and move with passion and openness. I also do my best to be authentic in every situation. There is nothing fake about me! I have learned over time that God created me to be unique and to use whatever he takes me through to help others. My heart is so big that when you meet me, you honestly will have no choice but to like me and if you don't then that is a "you" problem lol… seriously!
When I was a teenager my dad James gave me a painting of a big house on a cliff with about 5 cars in the driveway and it said, "Justification for a Higher Education" and that made me see things differently.
What are your upcoming major events?
One of my greatest achievements is my festival that I created called "Composed", with the help of The Thurgood Marshall College Fund and Hennessy! It is a music festival that celebrates mental wellness by empowering creativity and composition. The first one I did was in May of 2022, and we are currently in planning for Composed 2024! It is one of a kind event and allows me to give back to my community by using music as a means to cope with anxiety and depression. Because it changed my life, I know that it can help others. We don't want to remove therapy, but so many people don't have insurance or the means to afford therapy, so we show you how to use active music listening, songwriting, singing/rapping and improvisational music playing to cope in the interim. You can learn more at www.composedfest.com
What are your food preferences and physical attributes?
I love all kinds of food. I do not discriminate, as long as it is not alive on my plate. I will try anything at least once to be adventurous, but If I don't like it then it's a wrap! I would say my hair is a physical attribute that I love about myself. I have been natural for over 20 years and truly believe that my hair is my crown.
Your love life, relationships, and family?
I am happy to report that my family is healing, and I am learning more and more about our history. Most of the elders are gone now and have been so traumatized that they did not discuss the past much. It has been a mission of mine over the last year to learn as much as possible about who I really am.
I am also engaged to the most incredible and loving man named Marcus Moore aka Razor Sharp Dre who supports me through everything and understands me. I honestly do not know where I would be if it had not been for his love and patience. He is a talented Producer, Engineer and Vocal Arranger who is doing major things in the industry as well.
What expert advice would you like to give?
Move with integrity. Your word is all you have and if you mess that up then it could take a lifetime to rebuild that. You don't have to be perfect but be accountable and absolutely be yourself in every circle. If you have been through some bad things in life, use it as springboard as opposed to a weight, everyone has a story. Most people tell me that I should write a book and stay tuned because that may just be in the works.
Your social media handles and website links?
Please feel free to follow me on Instagram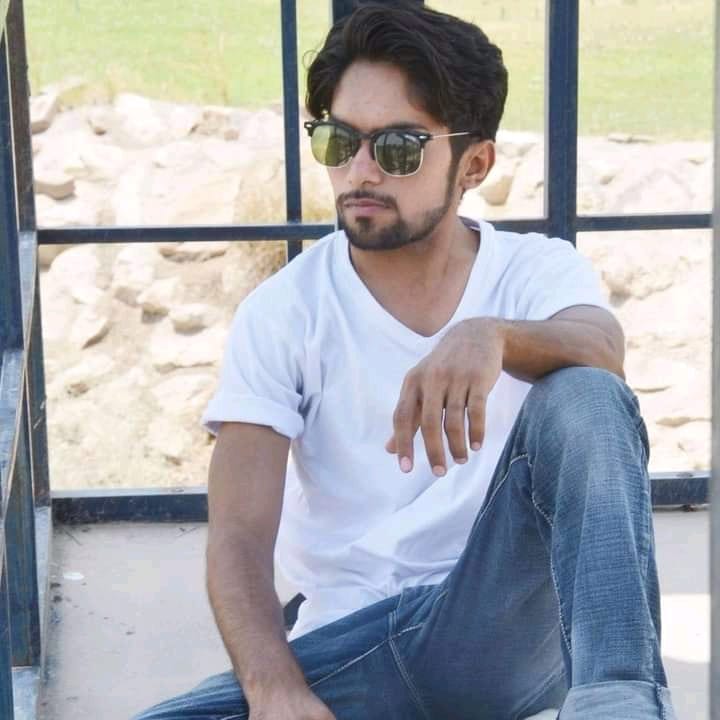 Tariq Riaz is the owner, writer and editor in chief of TheCelebrity.Online – Read more on our About Us page.
Read More From This Author At – Tariq Riaz