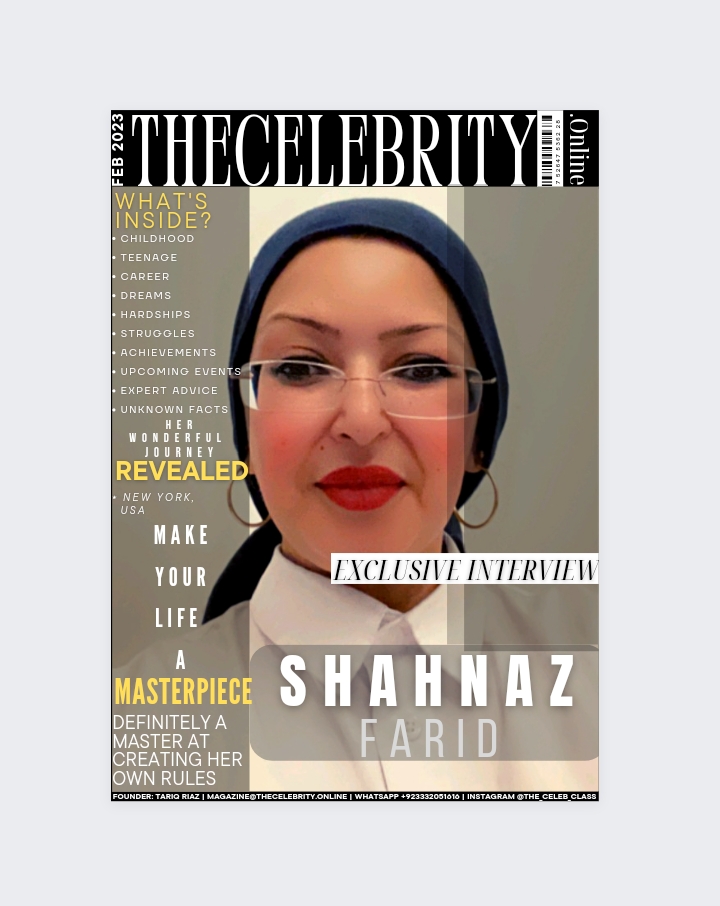 Shahnaz Farid was recently interviewed by TheCelebrity.Online Magazine and below is the Q&A session we had with Ms. Shahnaz.
Shahnaz Farid As Cover Story Interview Feature – TheCelebrity.Online February 2023 Edition
How do you introduce yourself?
Shahnaz Farid: My name is Shahnaz Farid and I am 52 years old.  I am currently working as a legal assistant/Paralegal working towards qualifying as an amazing solicitorhoping to set me apart from my colleagues in the legal profession.
How was the transition from your childhood into adulthood/teenage and what good and bad things do you remember?
Shahnaz Farid: Looking back on my childhood to adulthood, other than physical changes I remain as stubborn and determined as ever.  I have not changed much as a person.  I have definitely become wiser due to what life has thrown at me.  I have been a full time home educator to my three children, and I am extremely blessed that I was able to return to thelaw and continue to pursue my dream and that shows my passion, drive and determination.  I am a firm believer in God, and that he knows when to give us what we need.  I hope my dream of qualifying is not too long now. 
I am currently looking for training contracts but I continue to work at an amazing company where I am learning every day.  I am also fortunate to do pro bono work at South Westminster Legal Advice centre under the supervision of David Warner, Sarah Clover, Nikhil D'Souza and of course Richard Walford.    This work is so  very important to me as I have always done some kind of charitable work.  To be able to help vulnerable people when they need help the most is very rewarding but also very demanding but I believe with my kindness, fairness and my knowledge combined, this  helps improve people's lives.
Struggle – What hardships have you faced during your life?
Shahnaz Farid: Like everyone I have struggled, faced hardships but my determination and perseverance has helped me.  I am a mother to three grown up children for whom I am a mother and father.  I was raised by amazing parents on a low income but what they taught me was to work hard and never to give up and I feel I have instilled the same mindset in my children. 
Like many people there were struggles but nothing that I could not overcome.  I can honestly say that looking back over the last couple of years I now understand just what a strong woman I am and I will never let my insecurities take centre stage.I have worked hard in my life to improve the lives of my children and now to pursue my dream in the legal profession.  I have not got to my final destination yet but I believe it will simply be a matter of time.
What things people usually do not know about you?
Shahnaz Farid: As a child I was not sure if I wanted to become a doctor or a lawyer.  I still love medicine and two of my children are heading in the medical profession in different ways.  I am a huge foodie and I  love trying new foods.  I would also love to travel once I qualify, but to qualify as a solicitor is my main priority.  One of the highlight's of my life has been how proud I was to graduate ,and how my day was spent with all the people that mattered most to me in my life.  Each and everyone made my day perfect.
What make you unique from your competitors in the industry and life?
Shahnaz Farid: I believe my life experiences read like an amazing book with everything I have passed in my life to get to this point.  Life experience and determination sets me apart from the rest I believe.  An end of a marriage after 23 years, and then graduating are all important milestones in my life.  Also, returning to the law and reconnecting with people from 26 years ago who were important to me in my life. 
The legal profession is highly competitive  but there are some amazing people that have made me the person I am in different ways from my tutors Hayleigh Southgate, Sarah Hart, Andrea Cartledge, and Dr Derek Barham.  In the legal profession Steven Perian KC, Dame Helena Kennedy, Mary Prior KC, Nancy Hollander, Gareth Peirce and not forgetting the most important woman who helped me all those years ago as an undergraduate Jane Winter who gave me that all important first opportunity, I will forever be grateful to Jane. 
Also my bestie Lumni who has passed every step of my life with me over the last 23 years, we cannot be called friends but were closer than sisters as she is the type of person who would go to war for me.  All in all you can sum me up as a very genuine person, what you see is what you get.  I am a positive, kind, happy hardworking person always willing to help others if I can and I believe I can deal with rejection and get up and fight another day.
What are your major upcoming events?
Shahnaz Farid: I have recently participated in a podcast with a school in Qatar and I have been asked to come back as a judge on a mock trial with these students.  Absolutely looking forward to that.
What are your diet preference and physical measurements?
Shahnaz Farid: I love food and always willing to try new foods.  I am petite, 5ft 2 and I have a love for clothes and make up. 
What expert advice would you like to share?
Shahnaz Farid: Never give up.  The legal profession is highly competitive and especially if you are returning to the law later in life but I come with a wealth of life experience and that sets me apart from my competitors.  Life will throw many things in your path, stay true to yourself and let your grit and determination guide you.  Don't listen to the haters but know what you want to achieve and run with your dreams.  You are the only person that can make what you want to  happen. 
No one knows what sacrifices we make  to get where we want to be.  I would also say to people looking at me as a Muslim woman don't judge me , you don't know my story or walked in my shoes.  As a Muslim woman I believe I have to fight hard to achieve my dream as I have in the past been judged by my appearance and my name rather than my capability.
What are your social media links?
Shahnaz Farid:
Linkedin – Shahnaz Farid
Instagram – @legal_queen1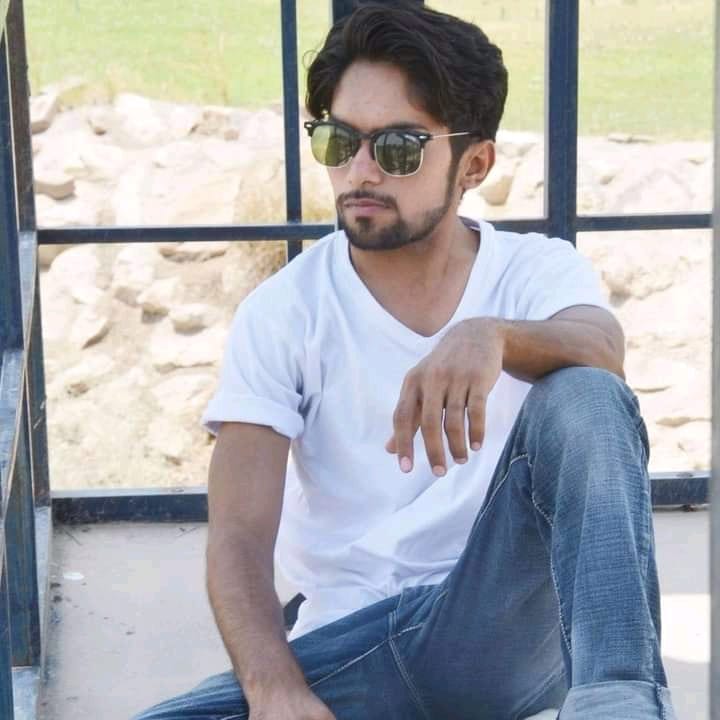 Tariq Riaz is the owner, writer and editor in chief of TheCelebrity.Online – Read more on our About Us page.
Read More From This Author At – Tariq Riaz