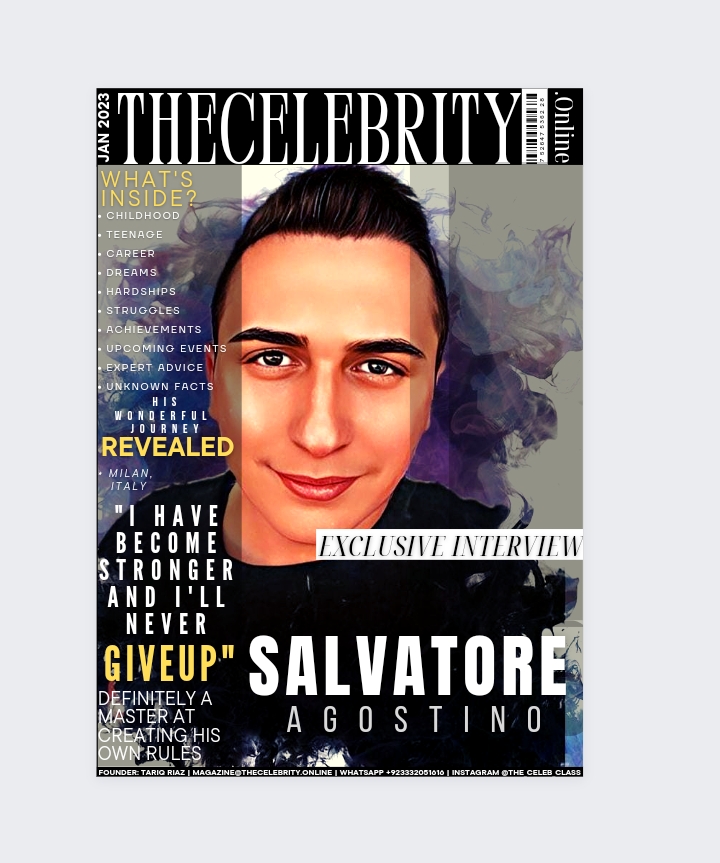 Salvatore Agostino is a 19 years old social media influencer and content creator. At the age of 17 he entered the world of social media and immediately realized one of his dreams that is to get sponsored by various types of products. He started from 0 and today Salvatore has more than 60k followers on Instagram and he is really proud of himself.
Salvatore Agostino As Cover Interview January 2023 Edition
How was your childhood to adulthood transition?
Salvatore Agostino: The transition from childhood to adulthood was quite gradual. Since I was a child I've always had this dream in my drawer and finally in 2020 I started realizing it.
Now that I've grown up I'm more responsible and I have clear ideas about everything I want to do and become.
What hardships did you face in your life?
Salvatore Agostino: I have faced many difficulties and I still face them today. Unfortunately, it is part of life and I have overcome many bad moments thanks to me and my strength. Infact I feel like a Leo, the Lion is a symbol of strength, courage and above all he never give up.
What people usually don't know about you?
Salvatore Agostino: People don't know that sometimes I'm sad, depressed, anxious, lonely, anxious and I'm sick.
What make you unique from others?
Salvatore Agostino: The way I think make me unique and each person is unique in their own way. In my life I am unique because I do everything by myself. I am polite, kind, altruistic, I like to help others and I have many values.
What products do you promote and any of your upcoming event?
Salvatore Agostino: The products I want to promote are mainly the electric scooter, bluetooth headphones, nike shoes and all the products I've tested. There are so many of them, around 600 products and 300 books. Unfortunately no events yet but I don't lose hope. Surely in the near future there will be the possibilities.
What are your diet patterns and body shape?
Salvatore Agostino: I don't do any diet for now, I like to eat and I do it with pleasure. But, unfortunately I have a little problem, I eat little and I get fat more. I take size XL.
What expert advice you want to share?
Salvatore Agostino: Always be yourself and make your life a masterpiece. Unfortunately in everyday life and especially on social media there are envious people who do everything to bring us down with their free wickedness, they are deluded poor things.
Follow me om instagram – https://instagram.com/real_salvatore99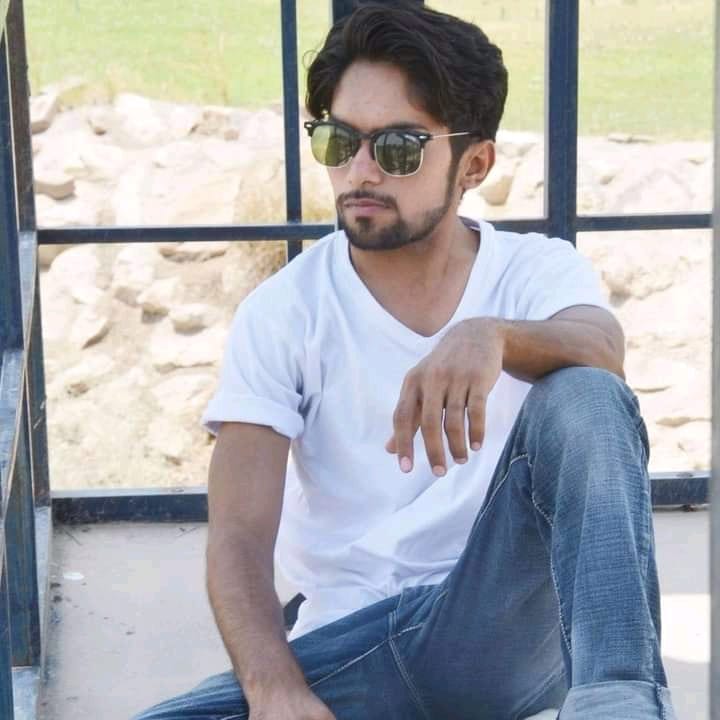 Tariq Riaz is the owner, writer and editor in chief of TheCelebrity.Online – Read more on our About Us page.
Read More From This Author At – Tariq Riaz