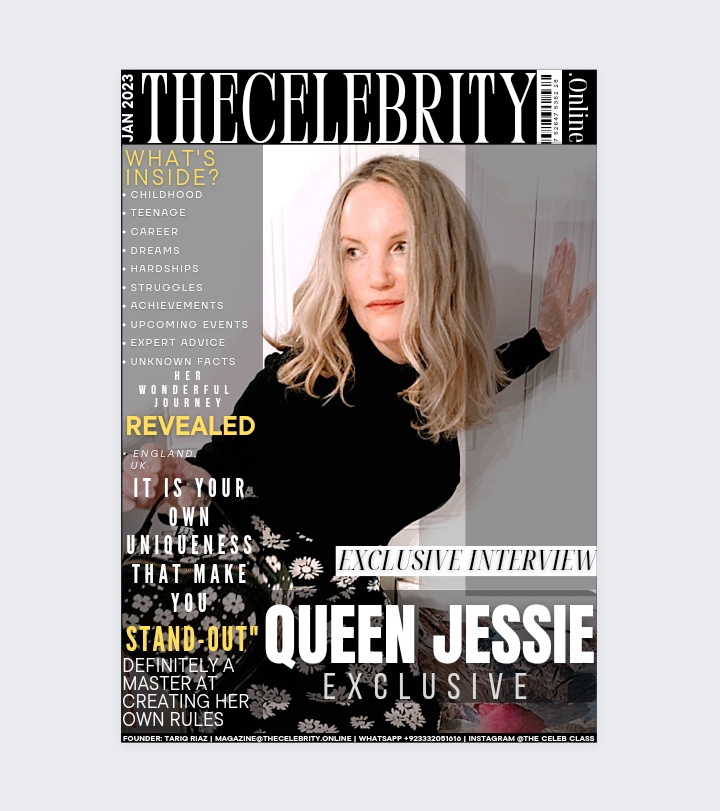 Queen Jessie is a Designer, Actor, Music Producer and DJ. TheCelebrity.Online has recently interviewed this amazing figure for the cover story feature. Below is the Q&A session we had with Ms. Jessie.
Queen Jessie As Cover Story Interview Feature – TheCelebrity.Online January 2023 Edition
How do you introduce yourself?

Queen Jessie: I introduce myself as a Designer, Actor, Music Producer, Dj and lover of Arts, Fashion, travelling and Fun! I am a Performance Artist. Evety clothes design that I create, is essentially a performance piece, each individual design will be worn by someone who feels my clothes design enhances their life and how they are portrayed in their world. They are essentially performing an image, a fashion statement in my designs .
With Acting, I am playing the role of a character and it is the authenticity and the belief in the performance that draws in the audience. DJing is the creation of a musical journey that the audience participates in through their dance to my Djing. I have been a DJ for ten years in Dublin, Thailand, Malaysia and Melbourne, Australia. Its all about performance, each tune carries the crowd in front of me to a higher place, I play Drum & Bass and classis house on vinyl records of course!
How was your childhood to adulthood transition?

Queen Jessie: I left home when I was eleven years old to go to a boarding school in a county called Mayo. I had planned this from the age of ten years, so you can see I was very independent at a young age and it was my excitement to see the world outside my home and to experience life in a new way. This was the start of a lifetime love of travelling around the world, experiencing so many different cultures and languages. I went to my first children's disco when I was ten. This had a profound effect on me. The freedom of movement and expressing myself through dance and the recognition of my desire for music and sound. I trained as a Foley Artist in Ardmore Film studios, this is the creation of sound in a production whether it be a film or animation etc.

Leaving home so young definitely led to a speed-up in my development as a child to maturity. There were pros and cons to this as I was still just a child in years but I was very mature for my age. My transition from childhood to a teenager was full of exploration and an eagerness to learn and be free to live as I wanted to.
What hardships did you face in your life?

Queen Jessie: The hardship I have faced was a family disconnection, feeling like the outsider. But I understood it was my uniqueness and creativeness, having a greater spiritual and emotional character and I've used this to my advantage.
What things people usually do not know?

Queen Jessie: People do not usually know of the extensive solo travelling I have done, that I was engaged to be married for five years, and behind the blonde image is a highly intelligent and street smart woman.
What make you unique from competitors?

Queen Jessie: What make me unique from my competitors is actually just being me! To compare yourself and your abilities and achievements in life to others is a waste of your own beautiful life and energy. It's the individual uniqueness that makes you stand out from the crowd.
What are your major upcoming events?

Queen Jessie: I am currently continuing my love for acting by studying with John Ruskin of the famous John Ruskin School of Acting and to broaden my horizons. I am always designing and producing my own music using REASON software.
What are your diet preference and physical measurements?

Queen Jessie: Luckily I have always believed in eating healthy and looking after my body and mind in a holistic way. I enjoyed many years of social drinking and partying in dance clubs and in Ibiza, but I balance the possible I'll effects on my body by consuming fresh vegetables, fish, chicken , avoiding dairy and sugars and homegrown and organic where possible. I have a natural hour glass figure and I am a UK size 8 in clothes.
What expert advice would you like to share?

Queen Jessie: The professional advice I would give is composure , politeness but always showing your true strengths and your limitations. If you believe you are the right person for a particular job or profession, then follow it through, we are so often intimidated by others who appear to be more successful, but watch and learn from them and you can out run them in any professional race. In the social field of life, do what you enjoy, what brings you happiness, experience, explore what gives you a feeling of being truly alive in this world.
Follow me on instagram handle: @mulliganjessie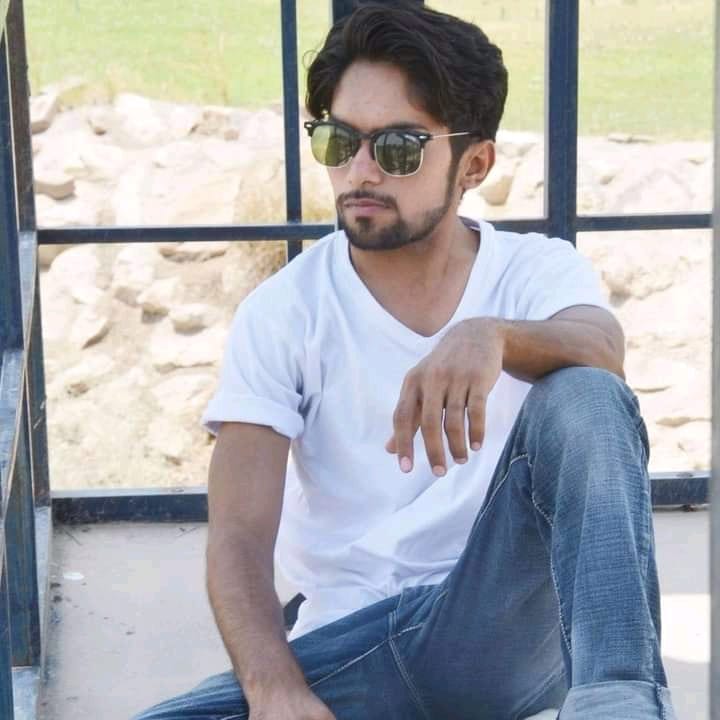 Tariq Riaz is the owner, writer and editor in chief of TheCelebrity.Online – Read more on our About Us page.
Read More From This Author At – Tariq Riaz