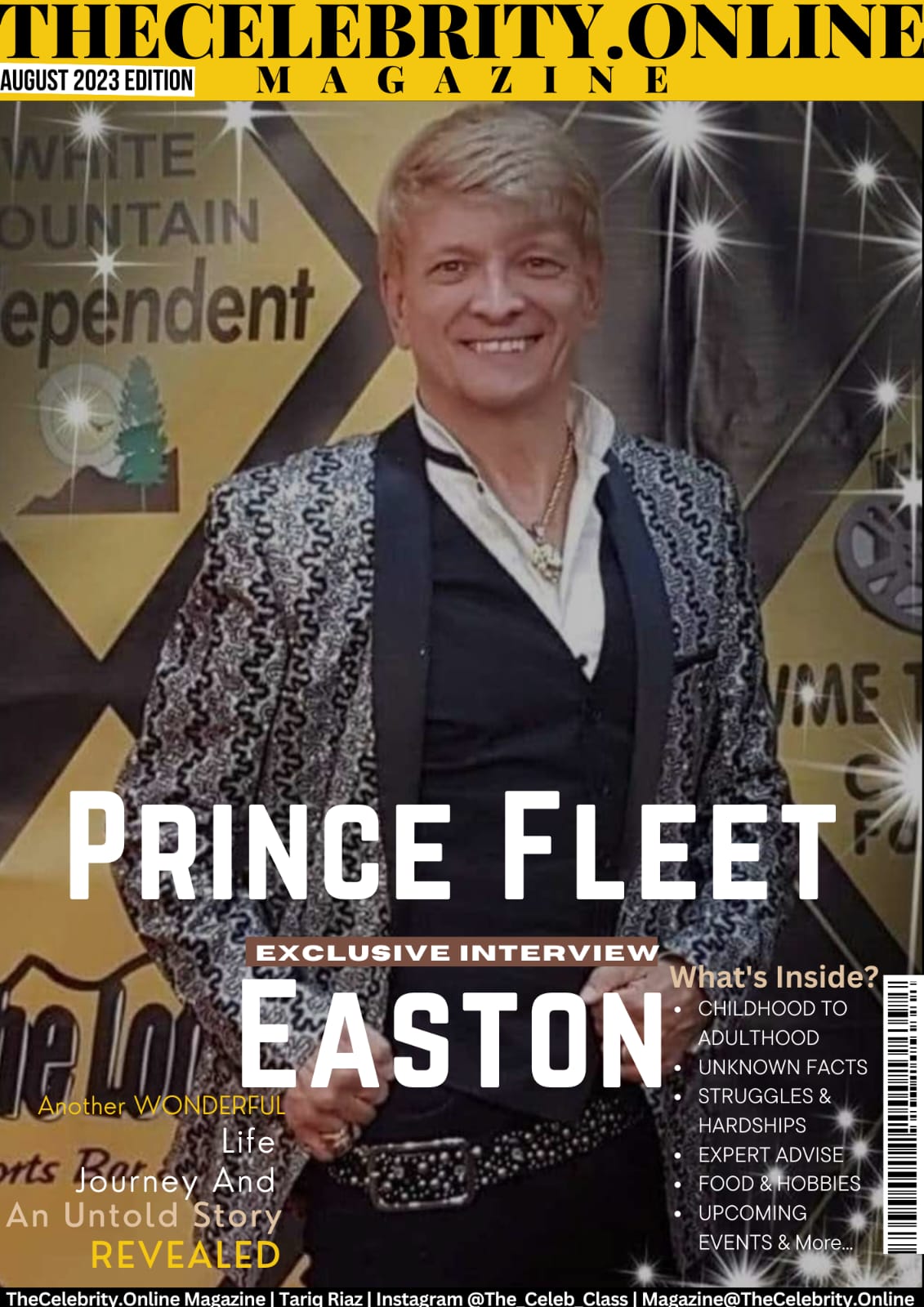 Prince Fleet Easton was recently interviewed by TheCelebrity.Online Magazine and below is the Q&A session we had with him.
Rising Star Prince Fleet Easton From Ohio to Hollywood – Cover Interview Story – August 2023 Edition
How do you introduce yourself?
Prince Fleet Easton is a powerhouse entertainer. On July 27th, 2019 Prince Fleet received the 'All Men Rock' Entertainer-Humanitarian Award and was named 'Entertainer Of The Year' . On October 5, Prince Fleet was once again honored when asked to sing for the opening dedication along with Mr. Gary Sinese of the new Calibrium at the Los Angeles Cemetery for the United States Government and the Military.
On November 11th, 2019 Prince sang for the Veterans Day and the rededication of the Los Angeles Coliseum's 100 Anniversary.
Prince Fleet received the International Inspirational Award for 2022 from the S.I.M.A based in London England. This award was given to 100 people throughout the world. He was also named an Ambassador for the organization.
In 2022, he made a cameo in the feature film 'Hashtag Blessed the Movie' and can be heard in the soundtrack of the movie. Singing the original song 'Why Can't Christmas Be Here Everyday.' He can also be seen in the new action comedy film 'Team Of Two' as Detective Johnson.
He now has released a single, an inspirational anthem for the Ukrainian War titled "We Will Carry On' a duet with his writing partner Brian Hoff. Also in 2023, he will be honored in Paris, France with the Fabulous Celebs Global Award for 2023. His recent project is with the International film, 'The Lost Ship' coming soon.
Childhood to Adulthood – How was your transition from childhood to adulthood and what are the bad and good things you remember?
I had a wonderful childhood. I sang and danced around the house at a very young age entertaining my family and friends. I came in with an artistic ability and I knew who I was and what I was going to do. I covered a wooden potato masher with aluminum foil and that became my microphone.
I was never really a child, I came in as an adult. As a young person I was artistic and a competitive roller skater traveling around the country competing. I eventually became a national champion.
Struggle – What hardships have you gone through in life?
Like everyone else in show business, you get a lot of rejections along the way but it never detoured me for I knew my destiny. The most devastating thing in my life was to lose all of my immediate family in one year, plus the president of my fan club. My family was a driving force in my career. They were my biggest supporters and when they left it took a lot out of me. I had to learn to pick up the pieces and move forward. It was not easy, I sat in a chair for three months not wanting to live anymore.I made it through for I know that is what they would have wanted.
What do people usually not know about you?
When you are confident at what you do, people can perceive it as ego, especially In show business, but It is the farthest thing from who I am. I would never say I am the best, I just know I am damn good at what I do. Never compare apples with oranges. They both are perfect in their own way. I've done a lot of behind the scenes humanitarian work that I haven't shared with the public.
What sets you apart from your competitors in the industry and in life?
I never compete with others, only with myself. I live in the flow of life. What is meant for me will come to me. I walk my own path. I always say…stay in your own lane and don't worry about what the others are doing in the lanes beside you. Focus on your own path.
What are your upcoming major events – Unforgettable Moments or products/services that you want to promote/inform?
The release of my new single 'Shine' now on Spotify and Apple Music I'm excited to be a part of two feature film projects coming up. The first is 'The Lost Ship' 3D IMAX written and directed by Akksar Allahabadi. I will sing in German for the first time for the film. The second is 'Fly' written by Doc Skinner.
What are your food preferences and physical attributes?
I love food, but I try to stick to a low carb diet when possible and I work out on a regular basis.
I'm an advocate of yoga and the benefits it provides to the body.
Your love life, relationships and family?
Not that I wouldn't love to fall in love again but my career is my love life and family for now.
I have many friends around me that love and support me.
What expert advice would you like to give?
As I stated before, follow your own path. Learn all you can about what you desire to do and never stop growing. Believe in yourself. If you don't know, one else will.
Your social media handles and website links?
The Fleet Easton Youtube channel.
https://www.youtube.com/@mrstarfleet1
You can find me on Facebook at the real 'Prince Fleet Easton' Fleet with one t.
and Instagram at 'princefleeteaton123'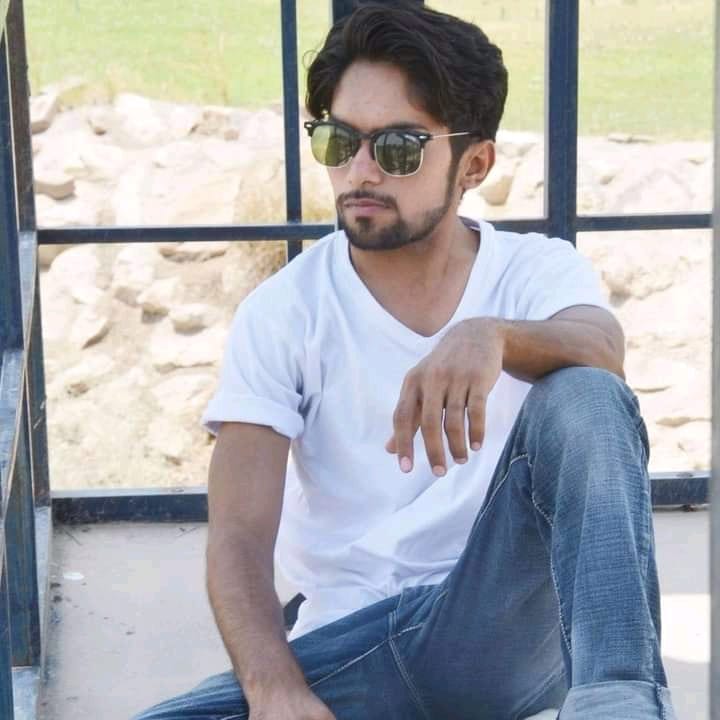 Tariq Riaz is the owner, writer and editor in chief of TheCelebrity.Online – Read more on our About Us page.
Read More From This Author At – Tariq Riaz