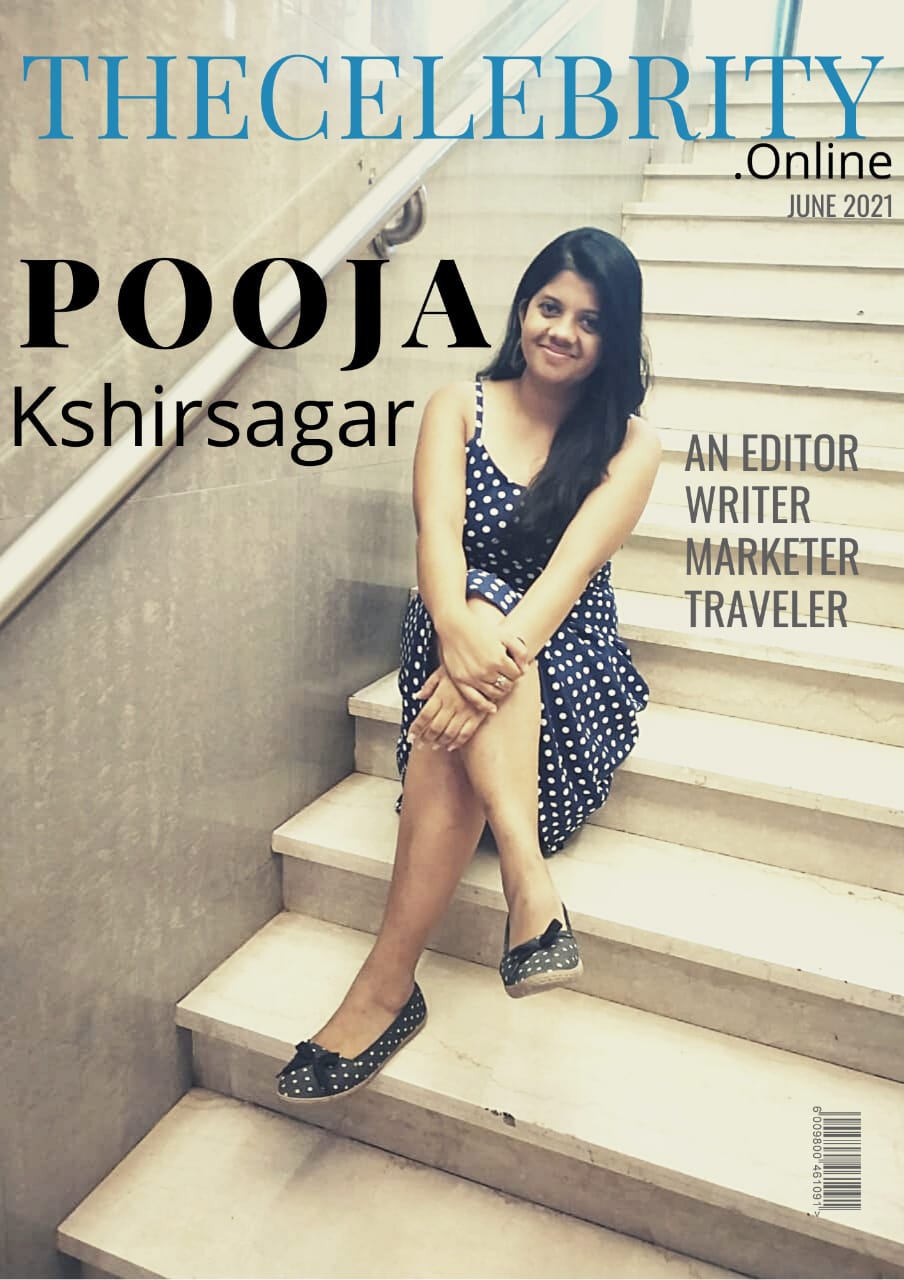 Pooja Kshirsagar is a young experienced writer, editor and skilled in digital marketing. Recently, TheCelebrity.Online reached out Pooja to bring forward her untold story to the world. Below are detailed and some unknown dimensions about Pooja Kshirsagar in her own words.
Pooja Kshirsagar is on: LinkedIn & Instagram
I was born in a middle-class Indian family, where my dad worked in a bank and my mom was a housewife. I have an elder sister, so we were a family of 4. My parents always wanted us daughters to be educated in a good school, so they enrolled us in a good English-medium school, even though the fees were very high. I remember our school fee was almost equal to my dad's salary. But even then, we never had any worries or struggles as such. After work, my dad would give tuitions to make some extra bucks, while mom managed all the household work and our schedules.
Pooja Kshirsagar: A Quiet Student Who Was Focused On Her Studies
I was a bright student at school and would always be a ranker. I guess that was one less worry for my parents. Growing up, I learnt to manage my studies on my own. I never attended any extra classes or tuitions; my parents would teach me at home. But being a ranker, I was always made the class monitor so I hardly got to have any fun at school. I was always a silent child, who would talk only when talked to.
While everything seemed perfect, the most important factor that affected my childhood to an extent is the fact that my parents would not get along very well. I guess all that they did was to raise us, not for each other. They would often have fights that would terrify me. But my elder sister was always my angel; she would hug and comfort me and at times also feed and put me to sleep. That's how I grew very close to my sister.
I Was Scared To Talk
Although my dad was the only earner in our house, we did not suffer major struggles in life as my dad would make sure we got everything we needed. But my parents' relationship did have a certain impact on me, so I grew up to a be a very reserved person. I hardly talked to people in junior college and had no close friends. I would get scared to talk to people; even asking a waiter for a glass of water at a restaurant would be difficult.
When I joined my degree college, I opted for mass media with a specialisation in journalism and that was a turning point in my personality. I met cool and like-minded people here and I finally began opening to up to friends. My personality changed drastically at this point, and I felt confident and fearless. After college, my job life has always been good, although I initially switched jobs at very short intervals.
Pooja Kshirsagar: A Big Emotional Setback
But my biggest setback came when my sister got married. I had become so dependent on her since childhood that it felt like my safe haven was gone. I love and respect my parents, but I have never been very close to them. It was always my sister with whom I shared every little detail of my life. So, after her marriage, I began sinking once again. Initially, I didn't realise it as I had friends around to make me feel good. But as everyone began settling down and getting busy with their lives, reality struck. Been in a happy relationship all this while but the loneliness after my sister's marriage got to me and changed me completely. I once again began doubting myself and would want to break apart from everyone.
I wouldn't use the word depression as it is too deep and sensitive, but I struggled with anxiety during this period. Thus, my relationship hit a roadblock and I sank even deeper. But when reality dawned upon me, I decided I did not want to waste my life in sorrow and that it was time for me to take control. I began reading motivational stories and books, watching inspiring shows, movies, videos, etc and it helped. A few months later, I was in a much better state of my mind.
Pooja Kshirsagar: A Few Words Can Heal Someone's Soul
My passion has always been to be helpful to people. In any way that I can. Fortunately, I have always met good people in my life who helped me through difficulties. And that's where I derive my inspiration from. We often don't realise how much a simple gesture can help someone but a simple 'Dont worry, things will get better' can save someone's day. I've had friends and colleagues comforting me through my worries and I still remember the simplest of their positive words that had a huge impact on me.
I have met random strangers who have helped me when I needed it the most, and although it was a very small thing for them, it meant a lot to me then. These incidents shaped me into the person I am today, and I want to do the same for others. I want to help people and be there for them when things get difficult. And this applies not only to friends and family, but even strangers.
Pooja Kshirsagar: "I Never Loved Travelling Until I Took A Solo Trip To Ladakh"
Another passion that I discovered during my difficult phase is travelling. Travelling has literally saved me from sinking forever and I attribute my sanity to it. It has helped me make new friends, explore new places and most importantly, understand myself. After I began travelling, I noticed a new side to me that I was never aware of.
In 2019, I went on a trip to Ladakh alone and it is the best thing I have ever done. It not only calmed my mind down but gave me perspective and hope. It helped me rediscover myself and meet amazing people and learn their stories. I am extremely fond of meeting new people and learning their stories. I had some great travel plans for 2020 but the pandemic slowed everything down. But every little chance I get to travel, I take it without a doubt because I believe that life is not meant to be lived in one place.
Lengthy Calls With My Sister Work As A Stress Reliever
As mentioned earlier, we are a family of 4 including: mom, dad and my sister. My sister has a family of her own now. I love and respect my parents, but their differences still sometimes take a toll on me. But things have gotten better than they were and I am happy about it. I stay with my parents and take care of them for now is the time they need support the most. I am still not very open with them, the way I am with my sister. My sister and I talk for hours on calls and it makes me feel good. She is not only my sister but also my mother, teacher and most importantly, my best friend.
Pooja Kshirsagar: Lessons Learnt In Life
There are a lot of lessons I came to experience in my life. The first and most important one is to stay grounded and help people. To always be humble and respectful if we expect respect in return. Another lesson I have learnt is to take charge of our lives and situations. To take chances whenever we get them because opportunities don't come along all the time. We often think we have a lot of time for things but we never know when that chance might go forever. And missed chances really hurt.
It is also important to learn to let go. Some people and situations come into our lives as a lesson and not to last forever. It is better to let them go and move on in order to grow. Also, self-love is the most important thing in the world and it is very important to love ourselves before we love the world.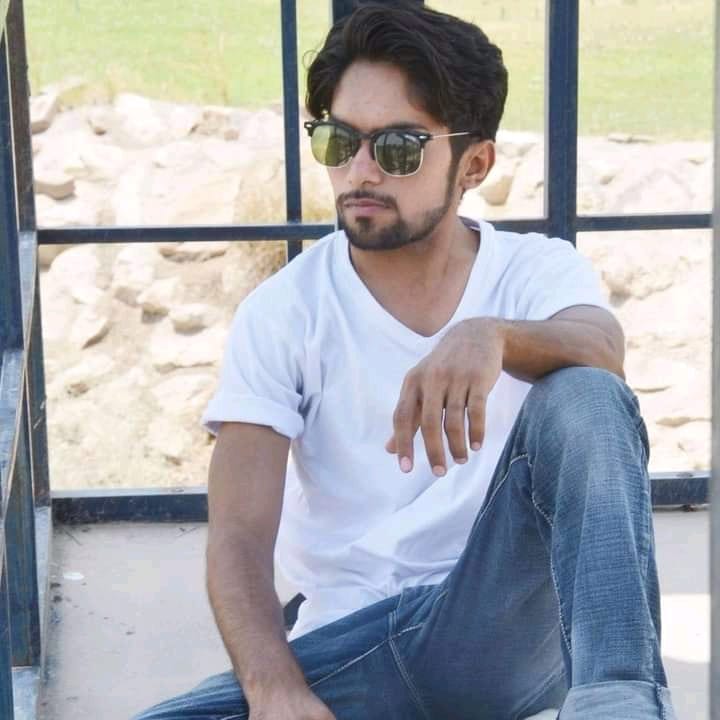 Tariq Riaz is the owner, writer and editor in chief of TheCelebrity.Online – Read more on our About Us page.
Read More From This Author At – Tariq Riaz