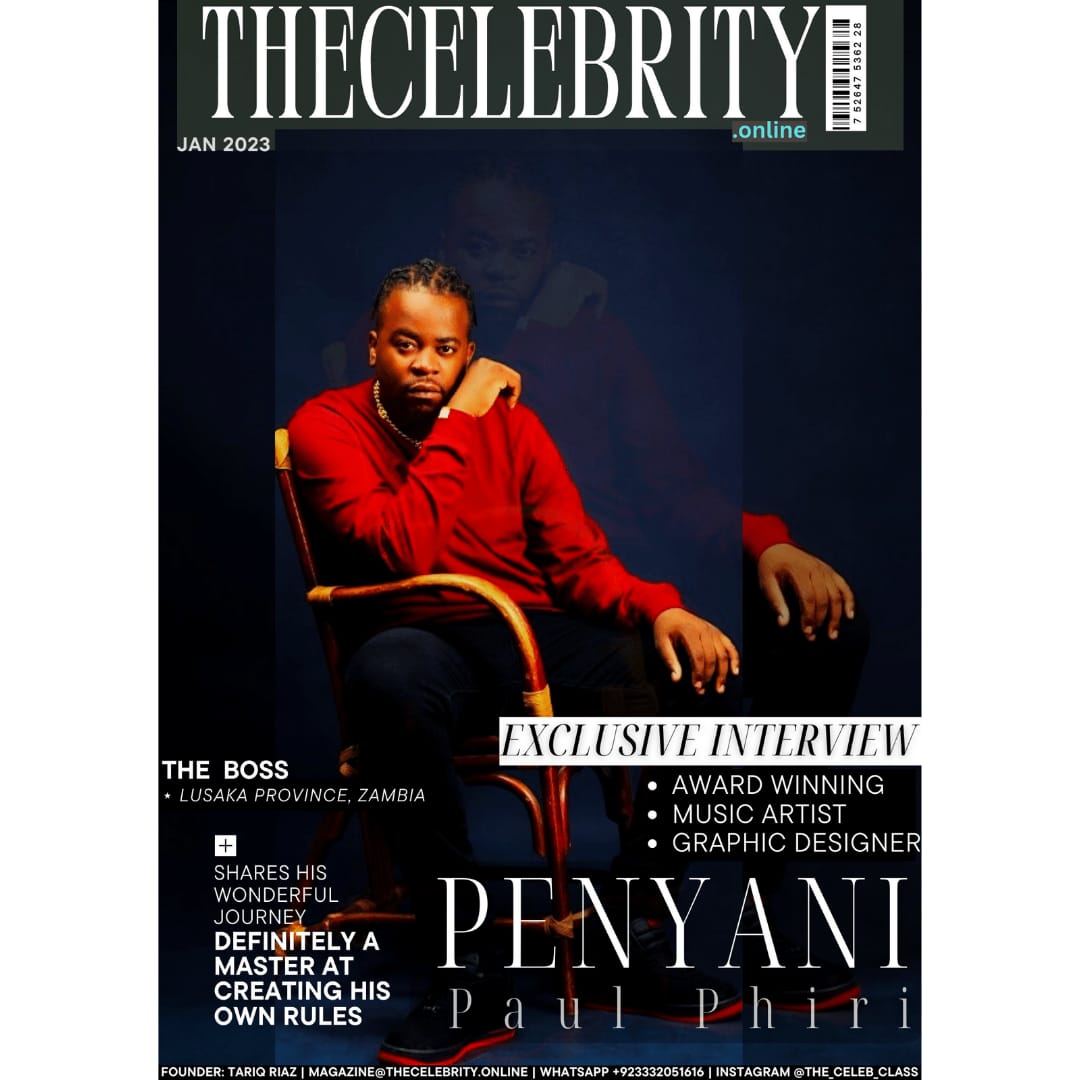 Penyani Paul Phiri is an international award winning recording artist, songwriter, motion graphics designer based in Lusaka, Zambia. He came from a family of three; two boys and one girl and Penyani Paul Phiri is the first born.
He love the art of creating things from scratch on a blank canvas, just like graphics and design it has given him a sense of life and purpose leading him to work with international and local brands like the EU, Bank Of Zambia, PIA, ZACL, Pangea, Natwampane, AGS, Syngenta just to mention a few.
Penyani Paul Phiri also love making music which is also part of his life and purpose and it has given him two awards one for "The Best Collaboration Song" in 2016 and "Best International Artist" in 2021 in the UK. His music has been streamed a Million plus times on all digital streaming platforms. It has given him opportunities to work with different artists all across the world and he has done this independently!
TheCelebrity.Online Magazine has recently interviewed him for the cover interview feature and below are his answers to our questions.
Penyani Paul Phiri As Cover Interview Story – January 2023 Edition
Childhood to Adulthood – How was the transition from your childhood into adulthood/teenage and what good and bad things you remember?
Penyani Paul Phiri: Hmmm! I grew up in a Christian home, I had very strict parents who made sure school was not an option. I have been to both day and boarding school which also helped me in standing on my own. Despite coming from a Christian background me and my siblings suffered from the toxicity of our environment. 
When people looked at how we lived nobody would think we lacked anything, but inside that house were fights, broken glasses and fear me and my siblings always woke up to. The absence of a father's love really affected us in how me personally viewed love and relationships.
Few years down the line my parents divorced I think I was 15 years, this was my worst nightmare and till date it still hunts me just a thought of it. Custody of us the children was given to my Father cause he was financially stable to take care of us leaving my mum with nothing. That really broke my heart looking at how she was treated for the years she suffered with him.
An year later when I completed my secondary school I decided to start staying with my Mum and that decision made me an enemy to my own father, who later cut me off from going to his house or anything that included him. That meant no support from his side, I think this put me in survival mode and I thank God for my mother cause she really taught me a lot of things and just life in general. 
Another storm strike and this is when my mother passed away, till date it still hunts and breaks me cause I promised her a-lot of things I was going to do for her. But God had better plans for her, cause everything I learnt about life and just knowing how to view life differently was from her. My God continue resting her soul.
Struggle – What hardships you faced during your life? 
Penyani Paul Phiri: During the phase when I started staying with my mum, I had to start looking for jobs to help her out with paying bills. I walked in bigger shoes at a very young age, whilst my friends were going to university I was in the streets working looking for ways to survive. 
I remember the day when Mum called me and my young sister who had just completed her secondary school and was now living with me and mum. She sat us down and told us their was an opening to go to the university, but it had to be one of us. Being the eldest I had to make the conscious decision to let my sister have the opportunity of going to the university, it wasn't easy but I had to look at the things women go through who have not had the privilege of going to school in my community. 
Remember I said after my father cut me off completely, I had to learn the art of survival at an early age. This was the period I discovered I could sing and rap, the art of music really helped me channel all my emotions and frustration into the music without me turning to drugs and alcohol abuse. I think my mum really did a good job in raising us to be responsible children.
Whilst making music, I had to also learn graphics and design cause people couldn't interpret what I wanted. Am a self taught graphics designer which I learnt through YouTube and google, by then I only did that on my phone till I was introduced to photoshop. After that everything is now history! 
Things that people usually don't know about you?
Penyani Paul Phiri: Hmmm. I think people know alot about me because am in the public eye and am really transparent in my music but for anyone who doesn't know me is I am single! Lol just joking but I am. Am a lover of games, I recently fell in love with watching series I was only a fan of movies. Am a podcaster, started my own podcast in 2021 and it has reached people all across the globe. 
What make you unique from your competitors in the industry and life?
Penyani Paul Phiri: Eish! I love competition especially with myself cause it really has shaped me to do better than I was yesterday. Even the industry am in; I think it helps us individuals to learn from each other and do better.
I always look at life like a race everybody is in their own lane, so the moment you focus on how your friends are moving is the moment you lose sight of your own race which leads to envy, hate and jealous. Making you the tail and not the head!
What are the major Upcoming Events & Unforgettable Moments or products/services that you want to promote/inform our readers about?
Penyani Paul Phiri: I just dropped an amazing compilation of all the music we did this year plus the cover songs too. I also have a merch line #beofficial which I just launched and everything can be found on my website which is www.paulpayne837.com. 
I have a lot of awesome stuff coming this year! Just follow me on my socials and stay glued.
What 'Expert Advice' you want to share with the readers about professional and social field of life? 
Penyani Paul Phiri: Always be yourself in a world that promotes being you sucks. The only way to stand out is by being the original version God created you to be so BeOfficial and never a copy! 
I just want to say thank you to TheCelebrity.Online for this opportunity. I am super grateful. 
Your social media links?
Penyani Paul Phiri: Follow me on;
Instagram: https://instagram.com/paulpayne837
Twitter: https://twitter.com/paulpayne837
Facebook: https://www.facebook.com/PaulPayne837
LinkedIn: https://www.linkedin.com/in/penyanipaulphiri
Tiktok: https://www.tiktok.com/@paulpayne837official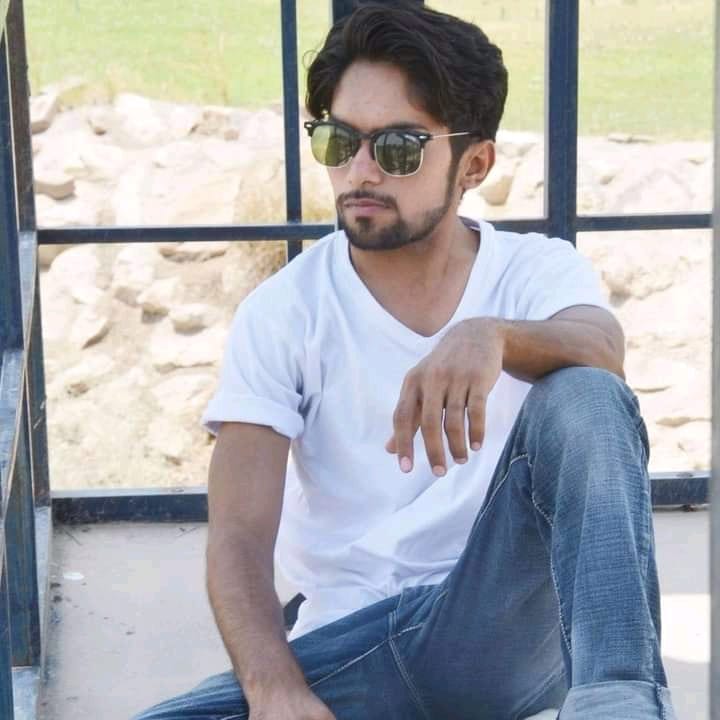 Tariq Riaz is the owner, writer and editor in chief of TheCelebrity.Online – Read more on our About Us page.
Read More From This Author At – Tariq Riaz