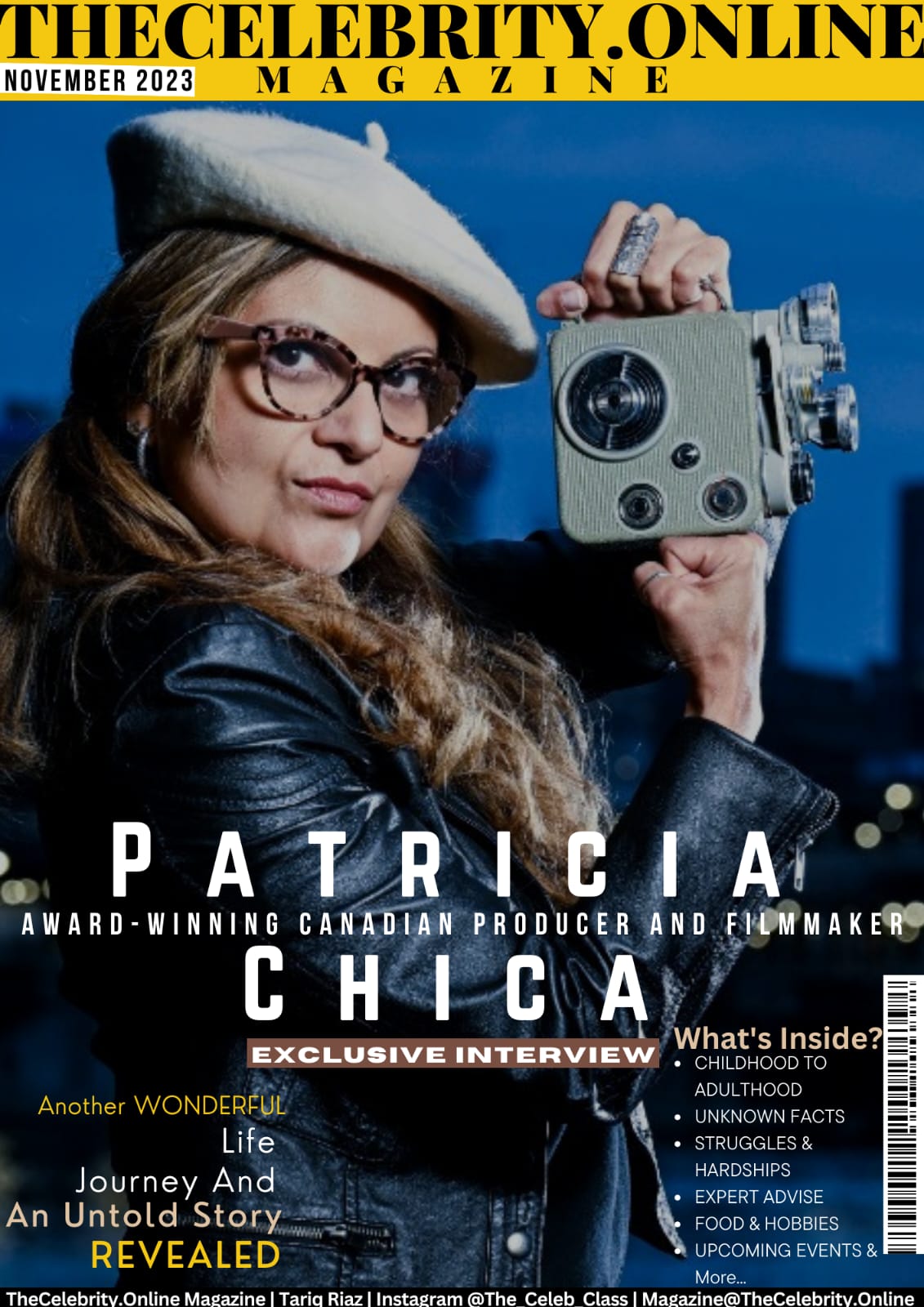 Patricia Chica is an award-winning Canadian producer and filmmaker with over 60 hours of content to her name. She's a member of the Canadian Academy, the Directors Guild of Canada, Women In Film and Film Fatales, to name a few. Specializing in character-driven films that feature strong emotions and elevated stories, Chica's work has been in Official Selection at over 300 international film festivals and numerous TV networks, earning her 60+ awards. Her captivating blend of dreamy surrealism and introspective self-reflection creates a distinctive visual narrative that is fueled by higher consciousness. Chica's debut feature film, MONTRÉAL GIRLS, starring a wide range of Arab actors, funded by Telefilm Canada and Sodec, released theatrically in 2023, while she preps for her next feature film BOUGAINVILLEA (Drama, Fantasy). Patricia Chica divides her time between Montreal and Los Angeles.
Patricia Chica As Cover Story Interview – November 2023 Edition
Please share your background.
As a young teenager, I always knew I wanted to tell stories, but I wasn't sure in what form those stories would take shape. When it came time to choose a career path, I ventured into the world of cinema and film production, thinking I might become an actor and perform in front of the camera to tell stories. After a stint in theater and some roles in short films, I had a realization – my true calling was to be behind the camera, directing and crafting narratives through the lens. I discovered that I enjoyed directing actors more than being in front of the camera myself.
At the age of 17, I made the firm decision to become a director, a choice that has remained unchanged ever since. I began my journey by creating short films as a film student. Upon graduating, I established a company called ChicArt Productions. initially focused on casting for films. This experience as a casting director taught me how to direct actors, guide their performances, and communicate effectively with them to capture emotional moments on camera.
For eight years, I managed my agency, working on various film, commercial, and television projects in Montreal, Canada, often collaborating with American productions shooting in my hometown. Eventually, I transitioned into directing my own personal shorts, solidifying my role as a filmmaker. Now, I proudly continue to pursue my passion, remaining a dedicated storyteller, an industry connector and a chi energy educator. Being polyvalent is where my heart truly lies.
Childhood to Adulthood – How was your transition from childhood to adulthood and what are the bad and good things you remember?
One of the most impactful events during my childhood was that I became a war child refugee at the age of seven when I moved to Canada from my native El Salvador during the Salvadoran civil war. Having witnessed so much violence and trauma at such a young age armed me with a strong sense of self and the thick skin to now overcome any obstacle in life. No challenge today can be scarier than war. Seeing a situation from that perspective gives me the faith that any battle I face will always work out for me.
Struggle – What hardships have you gone through in life?
In order for me to keep moving forward, I don't focus on struggles or hardships, however, they serve me as a reminder that anything can be overcome and achieved. I choose not to fixate on adversities. Instead, I view them as stepping stones, guiding me toward the realization that in filmmaking, as in life, challenges are the fertile ground for our achievements.
What do people usually not know about you?
Most people don't know that I'm a clairsentient and clairvoyant. I see and feel people's energy in a way that it's imperceptible to most people. Some may think it's a curse, but I see it more as a superpower. It has served me tremendously in my creative endeavors and my personal and professional relationships. For example, when I'm on set, I'm aware of my cast and crew's state of being so I can help them become even more grounded or at least offer some moral and emotional support.
Another amusing detail to note is that I rarely take public transportation and I highly highly curate the environments and people I surround myself with as I can easily receive their energy. I certainly don't want to be in a packed subway experiencing everyone's bad day! LOL!
What sets you apart from your competitors in the industry and in life?
I see everyone as unique and competition doesn't belong in my consciousness. I know my value and what I bring to the table, which belongs to me and cannot be replicated exactly as is by others. What sets me apart from my colleagues is my added unique proposition. Everything I do comes with a heightened state of energy awareness and infused creativity from my unique perspective. I also bring a strong and diverse set of skills that go beyond my sole purpose as a director. I can produce, create, market and strategize on every aspect of the profession from the inception of the idea to the distribution of it. Not many filmmakers can juggle all of these skills with ease and market awareness. This mindset keeps me from fixating on competition. I have garnered a valuable network of international contacts thanks to my profession and my bi- coastal lifestyle, which also involves traveling to various places and attending major film events. Decision-makers and influential people in the industry are now familiar with my work and my companies, and I now use these connections strategically to support other filmmakers. I believe that success doesn't just come from knowing many people but from being known by many.
What are your upcoming major events – Unforgettable Moments or products/services that you want to promote/inform?
My directorial debut feature film, MONTRÉAL GIRLS, is now available on VOD platforms throughout the United States and Canada. The DVD can be ordered on Amazon too. What makes this film truly unique is that it marks the first-ever use of Chi Energy in a feature film production. The storyline revolves around Ramy, a young Middle Eastern student navigating life in the vibrant city of Montreal. He finds himself torn between the demands of his medical studies, his deep infatuation with two local young women Yaz and Désirée, and his profound passion for poetry. In his pursuit of dreams in all the wrong places, Ramy eventually reaches a poignant realization – his true calling lies within himself. I'm thrilled to share that MONTRÉAL GIRLS has garnered acclaim, including a positive review from the L.A. Times, and it has received accolades from numerous media outlets. Notably, it currently shows a 100% rating on Rotten Tomatoes.
You can watch the film here in the U.S.:
And in Canada:
https://tv.apple.com/ca/movie/montr%C3%A9al-girls/umc.cmc.4sdwp9t4j6efybzszauja6bkn
What are your food preferences and physical attributes?
I have a deep appreciation for farm-to-table organic and raw foods, along with a love for healthy snacks, chocolate croissants (mmm so delicious), and Lebanese cuisine. I avoid at all costs gluten, onions, mushrooms, and spicy foods.
To maintain my physical fitness, I work out rigorously with my personal trainer, Judith, five times a week. Even when I'm traveling, I make an effort to swim, walk, and utilize the hotel gyms as much as possible. I admit, it can be a bit challenging during film market events to keep my routine, but I prioritize maintaining a healthy lifestyle to ensure my physical well-being.
Your love life, relationships and family?
I highly highly curate the people I surround myself with, my inner circle of friends and collaborators. Because I'm sensitive to energy, like I mentioned earlier, it's paramount for me to be aware and mindful of these interactions. I truly care about my people, and they care about me, and my closest relationships can be counted in two hands.
What expert advice would you like to give?
Your energy is your most valuable energy. Make sure it's always high. Always execute your work intentionally at 3 levels higher, 3 layers deeper and 3 steps ahead. That way you'll be on top of your game and become irreplaceable. Kindness is your passport to anything.
Please share your social media handles and website links.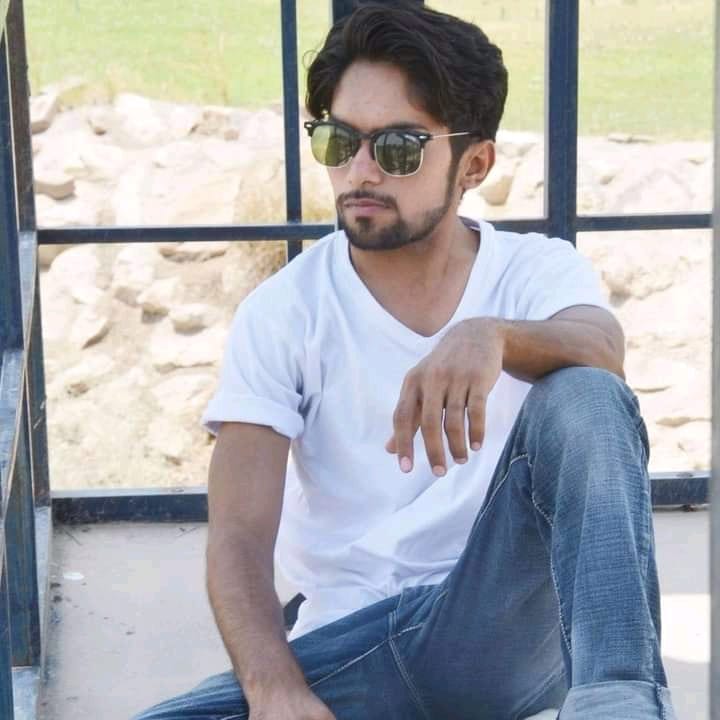 Tariq Riaz is the owner, writer and editor in chief of TheCelebrity.Online – Read more on our About Us page.
Read More From This Author At – Tariq Riaz