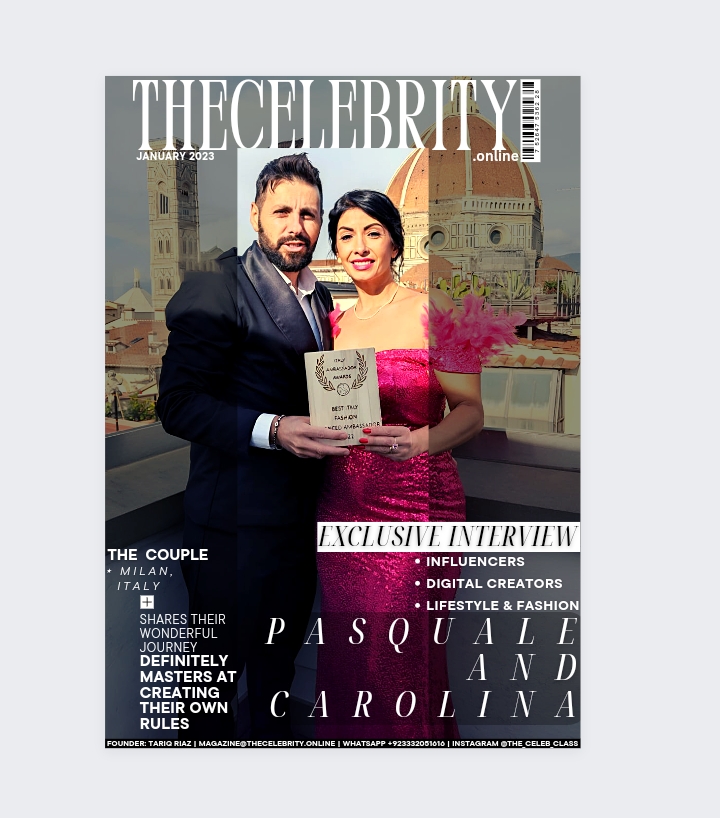 Pasquale and Carolina, a husband and wife couple who have been married for more than 15 years and together for 20. Pasquale and Carolina have been united for a lifetime.
They made the instagram profile @tuediocomenellefavole for fun, being curious about this world, in the late summer of 2018.
Pasquale and Carolina started off in an ironic way by taking pictures of anything. And, with every post they received likes and a few followers and this prompted them to take new photos and therefore new posts and the cycle repeated itself up to the present day.

Today Pasquale and Carolina have about 305k followers from all over the world and they collaborate with many international companies.
Pasquale and Carolina are fashion lovers even if they like to follow their own style, they prefer classic and elegant clothes to sporty ones.
Pasquale and Carolina have always been fascinated by advertising, they hardly change the channel in front of a spot. Both are very curious about the messages that ads send.
They both love elegance, the sober one, the delicate one, the one made also by the small details which however leave an indelible memory.
The couple also love traveling to Italy very much to discover the Medieval Villages, seaside resorts and even the mountains.
The last trip they made was to discover Abruzzo, a region that impressed Pasquale and Carolina a lot for its immense nature.
We've recently interviewed this lovely couple and below is the Q&A session we had with them.
Pasquale And Carolina As Cover Interview Story – TheCelebrity.Online January 2023 Edition
How do you introduce yourselves?
Pasquale and Carolina: We are Carolina and Pasquale, I (Carolina) am a full-time mother and Pasquale (my husband) is the manager of a transport company. Together we embarked on this journey on Instagram a bit for fun and a bit out of curiosity and today we are here more and more enthusiastic.
How was your childhood to adulthood transition and journey?
Pasquale and Carolina: Our transition from adolescence to being adults was a bit like for everyone… Traumatic!!
The good times and the bad ones have served to make us who we are today, adults aware of our choices.
What hardships did you face in your life?
Pasquale and Carolina: First real difficulty of our life was the birth of our firstborn. There were complications during the birth that led us to experience difficult moments and make decisions when we were very young.
What things people are usually unaware about you?
Pasquale and Carolina: May be there are still things they don't know about us because we are very secretive. We prefer to keep private to ourselves and consequently we respect the privacy of others.
What make you unique from the rest of influencers?
Pasquale and Carolina: We are often told that we are humble and simple people. We believe this is what makes us unique both on Instagram and in everyday life.
Any upcoming events you want to tell us about?
Pasquale and Carolina: At the moment we are in a fairly quiet period, but we are recharging for new adventures.
Do you follow any diet plans for fitness?
Pasquale and Carolina: We don't exactly follow a diet, we try to keep fit by doing fitness and following a balanced diet.
What will be your expert advice for the readers?
Pasquale and Carolina: Our advice for our fellow followers or for those who are now entering this world is to live everything with serenity, empathy and joy, keeping your feet on the ground and always true to yourself, without distorting your nature. This could be the real secret to success!
Tell us about your family and your likes?
Pasquale and Carolina: We are family lovers, we have two children, an 18 year old boy and a 10 year old girl, the sun and the moon, two totally different characters but at the same time so united.
We also like interior design so much, we prefer slightly rustic but elegant environments compared to modern ones. We like to feel the enveloping and protected warmth of the house, it gives us great energy.
We love nature and everything that surrounds it and we try to protect it in our small way, avoiding fast fashion and approving low fashion.
All this can be found in our feed.
How did you get to the "Italy Ambassador Awards"?
Pasquale and Carolina: This Summer we received an email inviting us to participate in a contest for the protection of our planet. The invitation came from the "Italy Ambassador Awards" who asked us to create a video based on sustainability.
Surprised and somewhat disoriented, we decide to create a reel based on sustainable fashion, on recycling, on the importance and support of 'low fashion' and on how important it is to break down 'fast fashion', in short, a message of awareness towards this topic of which is still very little talked about.
We weren't so sure about participating, we weighed the pros and cons over and over again. The closer the day of the event got, the more anxiety rose. We finally packed our bags and left… We entered the event with great joy in the 'fashion' category and unexpectedly won!
We couldn't believe it! We spent an unforgettable day, we made new friends, established new working relationships but above all we believed in ourselves!
We also made a video for the culinary beauties and Haute Couture for Tuscany where we saw the winners of our friends. It was an amazing experience and one we look forward to repeating next year.
Our videos on eco-sustainable fashion and Tuscany and our experience at the "Italy Ambassador Awards" event can be found on our website and on our Instagram profile.
Your social media links?
Pasquale and Carolina: Our instagram page is;
https://instagram.com/tuediocomenellefavole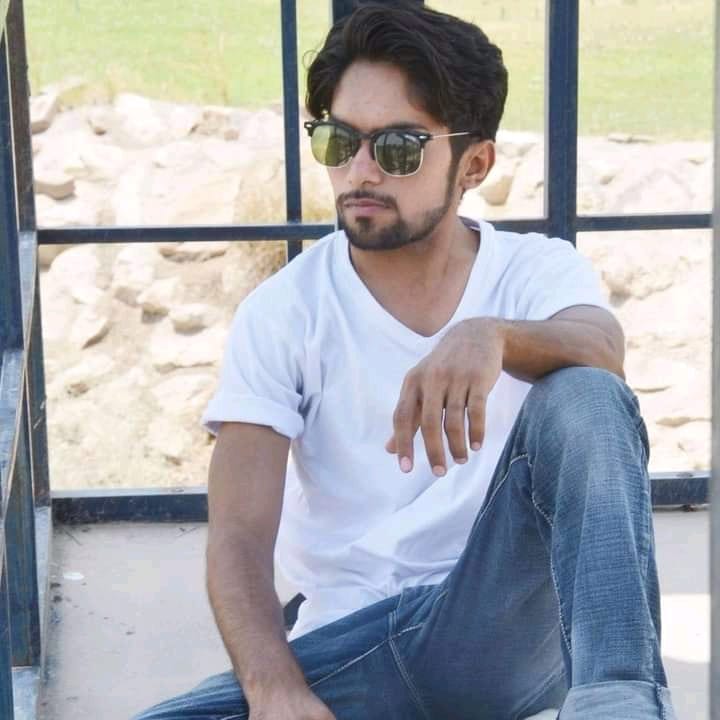 Tariq Riaz is the owner, writer and editor in chief of TheCelebrity.Online – Read more on our About Us page.
Read More From This Author At – Tariq Riaz