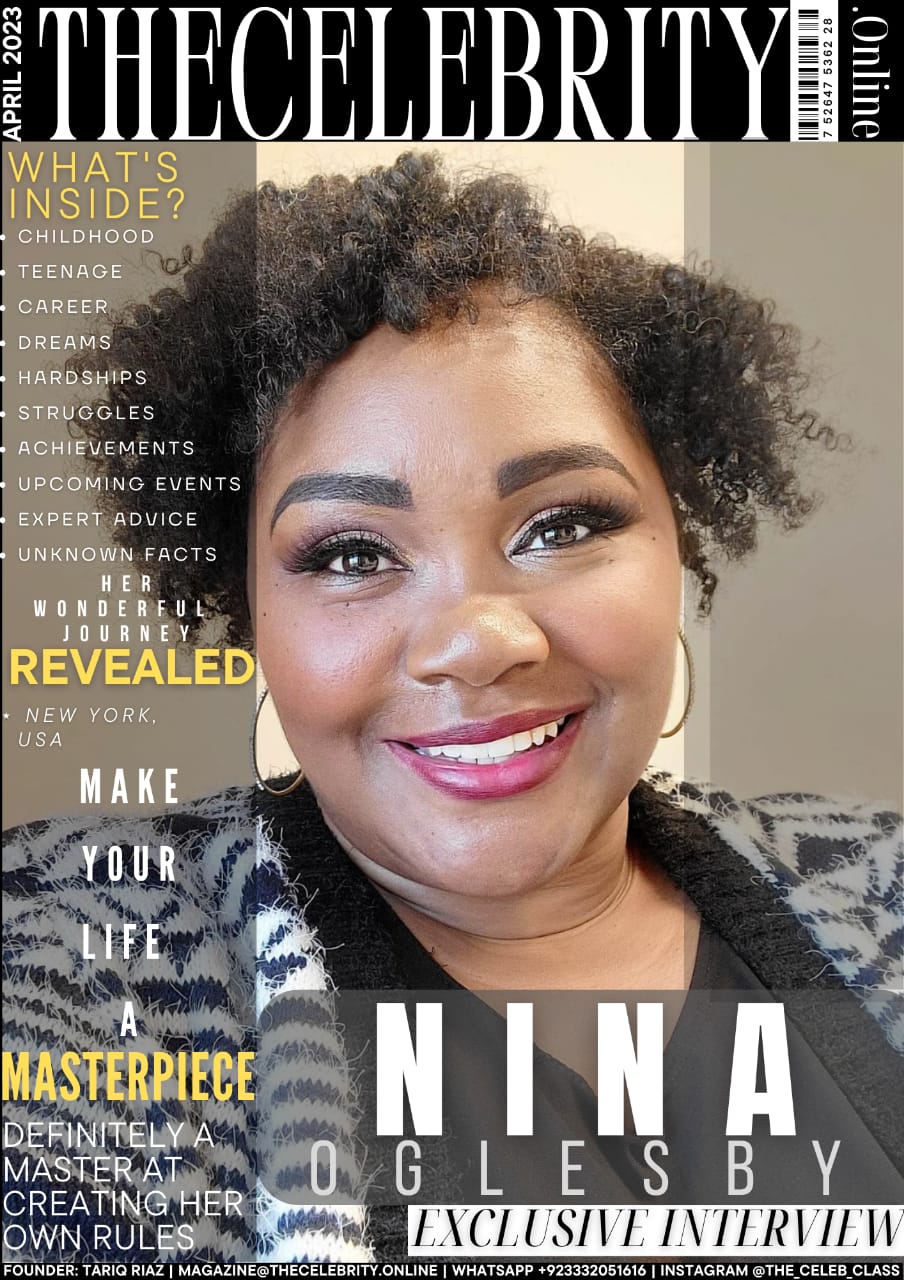 Nina Oglesby was recently interviewed by TheCelebrity.Online Magazine and below is the Q&A session we had with Ms. Nina.
Nina Oglesby As Cover Story Interview Feature – TheCelebrity.Online April 2023 Edition
How do you introduce yourself?
Nina Oglesby: Hi, my name is Nina Oglesby. I'm a freelance communication and public relations strategist. PR, Communications, and marketing for the underdog are my jam! Some know me as a faith-driven nerd on a mission and a paid hype man (person). I get excited about proving that you can win over the most skeptical audience members using strategic conversations, stories, and approaches.
How was your transition from childhood to adulthood and what are the bad and good things you remember?
Nina Oglesby: Transitioning from childhood to adulthood was eventful, fun, and scary. Being a pastor's kid, a teenage mom, and an overcomer of domestic violence meant that there was never a dull moment.
I discovered how much I didn't know yet thought I knew. I saw how that lack of knowledge translated into bad decisions and tough lessons. Nevertheless, those tough lessons helped me to make empathic connections with others. One of my favorite lessons came from a church mother. Nanna Marie. She would cook the most amazing chicken noodle soup and school me about the power of people, God, and life. She would always tell me to do well and good will always follow me, even in my darkest days.
Struggle – What hardships have you gone through in life?
Nina Oglesby: Sadly and wonderfully too many to list here. Lol! I say sadly because it never feels good to endure hardships. My kids and I have lived through being on the run from my estranged husband to enduring some unstable living environments. On the other hand, I say wonderfully because it's those hard times that have made me count my blessings and appreciate my triumphs. I know that's so cliche. But I think of the battered women and other families who never fully recovered from their setbacks. And it's their stories that motivate me to keep growing and excelling. I want to build something special that can bless those who may have gotten left behind in the wind and turmoils of life.
What do people usually not know about you?
Nina Oglesby: Some of my closest friends know that I love International cuisine and that I speak four languages to various degrees (some fluently and others conversationally). But what many people don't know about me is that I'm more of an introvert than I am an extrovert. People often see me as the one to get the party started because that's one of the things that I've become known for. That's how I landed my opportunity to lead as Vice President of PR in my local Toastmasters club, Rising Phoenix Toastmasters. However, cartoons, a great book, and cereal are some of my favorite simple treats. And unashamedly, I am a huge nerd! Oh, and let me not forget that I love buying old marketing and PR books that date back as early as 1935. Haha! Yeah, nerd all the way.
What sets you apart from your competitors in the industry and in life?
Nina Oglesby: Three things set me apart. One thing that sets me apart is that I can't boast about having letters behind my name, coming from a high position on the Corporate ladder, or that I've achieved six or seven-figure deals. To many, I'm a nobody! Yet, I've managed to use my edge and gifts to inspire, influence, and win others and businesses. And people relate to that. They relate to my story in a way that proves they have no reason not to make the pitch, command attention, or build their brand. And that's just it. People don't come to me because I have a boatload of accolades. They come to me for results. I relate to them therefore it's an authentic connection and they can trust that I'm going to care and work for their success. My last two things are my background in hospitality and foreign language. Language comes easily to me. It makes me uncommonly mindful of audience advocacy. These are what sets me apart.
What are your upcoming major events?
Nina Oglesby: Thank you for asking me this question. I'm teaching a class at my local library for small businesses, local nonprofits, and churches on April 13th and 25th. I'm going to help them structure a press release so they get their most significant news out to their local community, their "neighbors". I decided to offer the class after noticing a gap in my local community. Some of the small businesses here have no marketing budget, designated public relations department, or publicist. Many times, because of this they struggle to keep their names in front of the public. Businesses that overlook using or understanding how PR works miss out. We can't have that.
What are your food preferences and body measurements?
Nina Oglesby: Two words-Thai and Indian food. Oh, wait! That's four words. Yes, Thai and Indian food are two of my food preferences. Spice and heat make life fun, right? I think so.
What expert advice would you like to give?
Nina Oglesby: Find something to champion besides what you're selling. It makes a difference. People will be more interested in hearing you out and attending to your messages when you share the stage with a different star. For example, if you're a public speaker. Don't merely talk about your services or speeches. That's great and all. But what exactly are you championing? Talk about the person who emailed you about how you saved their marriage, etc. And never neglect to give context, when applicable.
What are your social media and other links?
Nina Oglesby: You can find me on https://www.LinkedIn.com/in/ninaoglesby and my Instagram handle is https://www.instagram.com/intentionalconversationalist.
Those are where I'm at today. I'm growing, so 'll have to expand beyond those two. But that is where you'll find me making connections, sharing tips, starting stirring conversations, and adding value.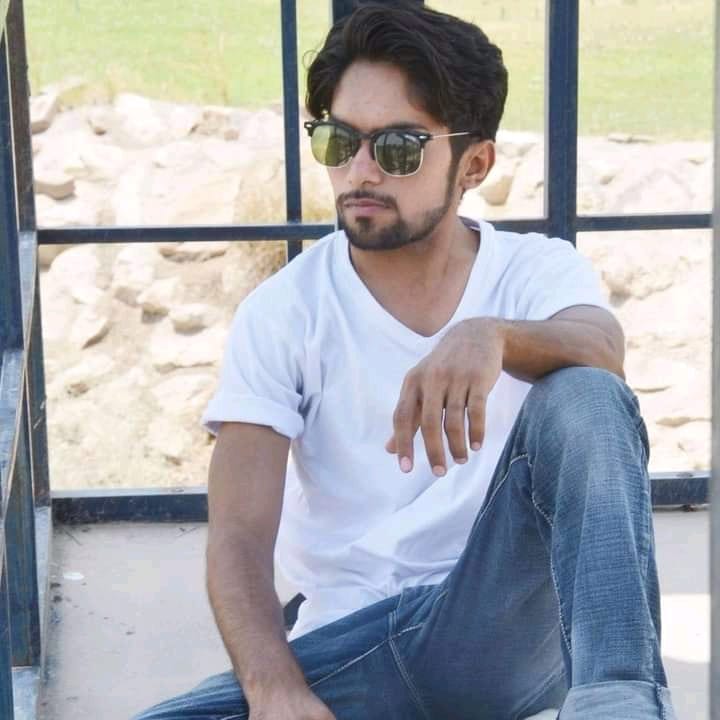 Tariq Riaz is the owner, writer and editor in chief of TheCelebrity.Online – Read more on our About Us page.
Read More From This Author At – Tariq Riaz