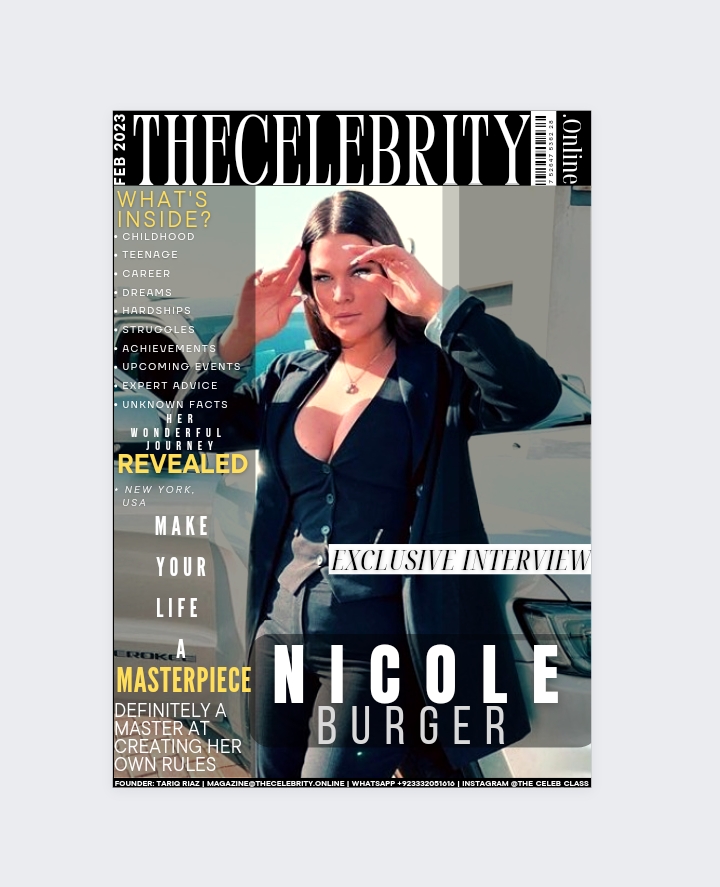 Nicole Burger is a beautiful 24 years old vlogger, a lifestyle and travel enthusiast. TheCelebrity.Online has recently interviewed this amazing figure for the cover story feature. Below is the Q&A session we had with Ms. Nicole.
Nicole Burger As Cover Story Interview Feature – TheCelebrity.Online February 2023 Edition
How do you introduce yourself?
Nicole Burger: My name is Nicole Burger, I am 24 and I would introduce myself as a child of the world. I was brought up in 5 different countries around the world, and continued to travel ever since. I am a vlogger, a lifestyle and travel enthusiast.
How was the transition from your childhood into adulthood/teenage and what good and bad things do you remember?
Nicole Burger: Growing up was bliss. My transition from childhood into adulthood, was a busy time! A time of exploration and discovery. Due to my upbringing I remember growing up surrounded by different people and cultures! Food, music, fashion and so much more. I remember making my first friend, my first ski trip in Switzerland and so much more.
The biggest life lesson during this transition was heartbreak, whether that be a loss of a friendship, or a boyfriend! A tough lesson that I feel lasts a lifetime. One of the less fun parts of my childhood and adulthood living abroad was having moved every second year. It became harder and harder having to say bye so often, having to constantly adapt to new environments.
Struggle – What hardships have you faced during your life?
Nicole Burger: A hardship I had faced during my life, was my weight, and the lack of body positivity. As a youth I struggled loosing weight, and soon realised into my adulthood it became a bigger problem. I never experienced bullying by any of my peers, however realised that I had become my own bully. I was insecure, and ashamed of my weight.
I was constantly comparing myself to others, lowering my value. However as soon as I discovered body positivity, finding beauty in being different I embraced myself, who I am and what I look like! I had many years of struggling with diets and cardio. It was during the covid pandemic that I came to terms with my health and started with a better mindset! It was life changing, now I am an ambassador for body positivity and spreading the message and love using social media! If someone random on Instagram from across the world inspired and motivated me to love myself, I hope I could pay that forward!
What things people usually do not know about you?
Nicole Burger: Tough question, I am very much an open book! I would say, something people don't know about me would be that I tend to be deeply affected by whatever movie, series or music I listen to, so much so that it can either motivate me or send me into an absolute depression. Everything around the world affects me so deeply that it affects my personal life.
I am driven by compassion, care and a dire need to help change the world for the better, one person at a time. I am currently focusing on GBV (gender based violence) crisis and assisting where I can as much as I can! As a woman from South Africa, I have heard and seen so much hurt, that I cannot sit in silence and not offer my assistance.
What make you unique from the rest of people?
Nicole Burger: This has always been a tough question for me to answer, I have always felt the answer is simple. I am no different from anyone else you see in this industry, but at the same time, I am totally unique because there is only one of me. I would say what makes me unique is my truth, my honesty, my humility and compassion for others. I am driven and motivated to achieve success and the best version of myself, however would I help someone else before I help myself, yes.
That is just who I am, it's in my nature. Although, I do believe what makes me unique is my knowledge of people, their ways of do, and culture. I was exposed to the world since birth and I am 24 now. So I feel I have an insight that few have at my age. I always say my Instagram is my online diary, I hope that this displays my love for the world, the industry I am in and my lust for life! That is what makes me different, my full transparency and honesty with anyone and everyone.
What are your major upcoming events?
Nicole Burger: I will be spending 2 months in Bali creating some exciting travel content! I will be collaborating with different content creators, and look forward to sharing it all with you!
What expert advice would you like to share?
Nicole Burger:
Believe in yourself wholeheartedly
Be honest and humble
Don't loose hope when it feels like everything is going wrong.
Breath, manifest, pray and go about your day knowing it's all working together to achieve your vision!
Believe, YOU CAN!
Don't overwhelm yourself, step by step, day by day and along the way don't forget to celebrate all the small successes on the journey!
You're alive! Embrace life and all that it has to offer, even in darkness the sun will shine again tomorrow!
What are your social media links?
Nicole Burger: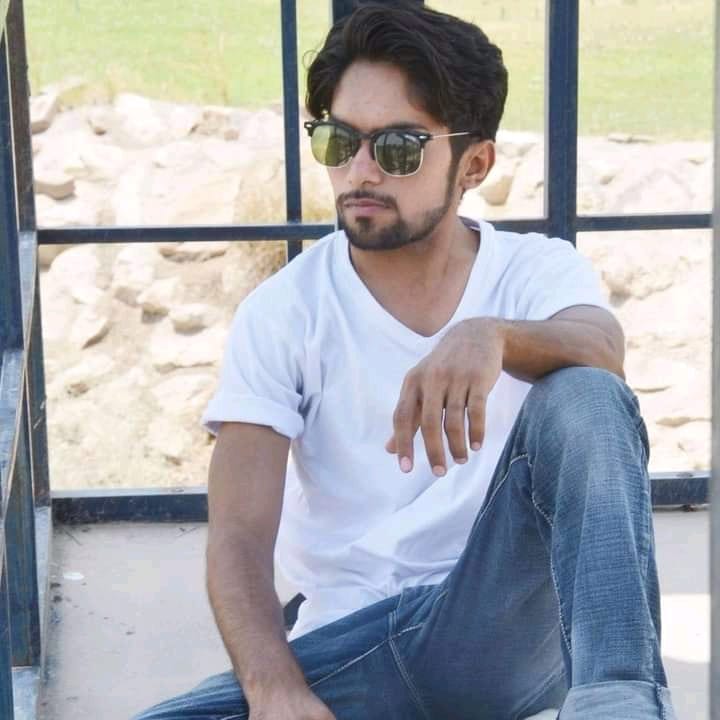 Tariq Riaz is the owner, writer and editor in chief of TheCelebrity.Online – Read more on our About Us page.
Read More From This Author At – Tariq Riaz