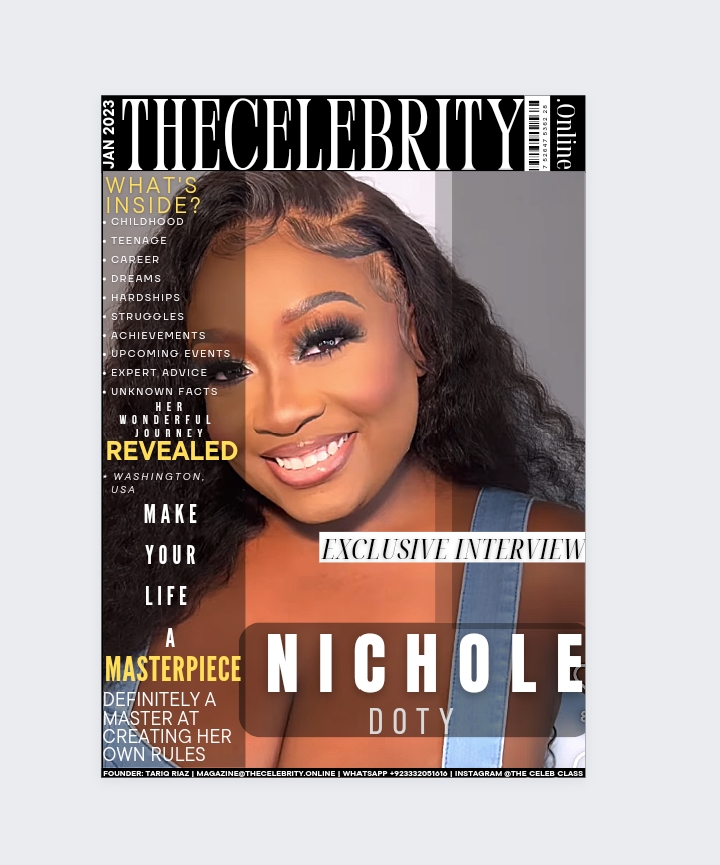 Nichole Doty is a wonderful upcoming screenwriter and producer. TheCelebrity.Online has recently interviewed this amazing figure for the cover story feature. Below is the Q&A session we had with Ms. Nichole.
Nichole Doty As Cover Story Interview Feature – TheCelebrity.Online January 2023 Edition
How do you introduce yourself?
Nichole Doty: Well I usually introduce myself with a huge smile from ear to ear, and confidently say my name is Nichole doty and I'm an upcoming screenwriter and producer.
How was the transition from your childhood into adulthood/teenage and what good and bad things do you remember?
Nichole Doty: I grew up in a Caribbean household surrounded by love and support. Family is everything to me. I was the only child from my mom, but I grew up really close with my cousins. Our family moved to Florida from New York when I was 6 years old and I was pretty much raised as a south Florida girl. I was heavy into dancing and cheerleading throughout my childhood. I met my best friends in middle school and there still by my side till this day. Thanks to my supportive mother, I got the chance to attend the greatest HBCU in the nation Florida A&M university where I earned my Bachelors Degree in Broadcast Journalism in 2015 and met great connections that I'll cherish forever.
Struggle – What hardships have you faced during your life?
Nichole Doty: When I was a senior in college my cousin suffered from mental health issues and took his own life at the age of 29. I didn't know how me, or my family was going to get through such a horrible tragedy. I didn't even want to graduate college anymore, but I could hear my cousin in my ear saying" girl if you don't finish what you started". So with the support and prayers from my family and friends I was able to finish college and graduate in my cousins memory.
What things people usually do not know about you?
Nichole Doty: I'm actually very very very shy. This industry is not made for introverts like me lol and it will def bring you out of your comfort zone. I'm glad it did though because it gave me a sense of confidence like I belong in this room no matter what anyone else thinks about me.
What are your major upcoming events?
Nichole Doty: I would say something that makes me unique from my competitors in the industry and in life is that no matter what obstacle or challenges I may be facing at that very moment, I still show up with a positive attitude and give 110%. At the end of the day it's in God's hands. I don't run a round boasting and speaking on "what I can do", I just show up and show out. That's it!
What are the major Upcoming Events & Unforgettable Moments or products/services that you want to promote/inform our readers about?
Nichole Doty: This year my media company will be offering aerial cinematography. I'm really excited about branching into drones and cant wait for you guys to see the content we will be producing!
What are your diet preference and physical measurements?
Nichole Doty: Like I mentioned growing up in a Caribbean household, there's always good food around. Lol so I enjoy cooking and trying new dishes. I'm a proud chocolate melanated woman standing at 5'2 lol.
What expert advice would you like to share?
Nichole Doty: The advice I would share would be if you have a dream or a goal in life its up to you to protect it. Water it. Nurture it. And let it grow wild! And never think you don't belong in those rooms because you do and you were invited by God himself So own it !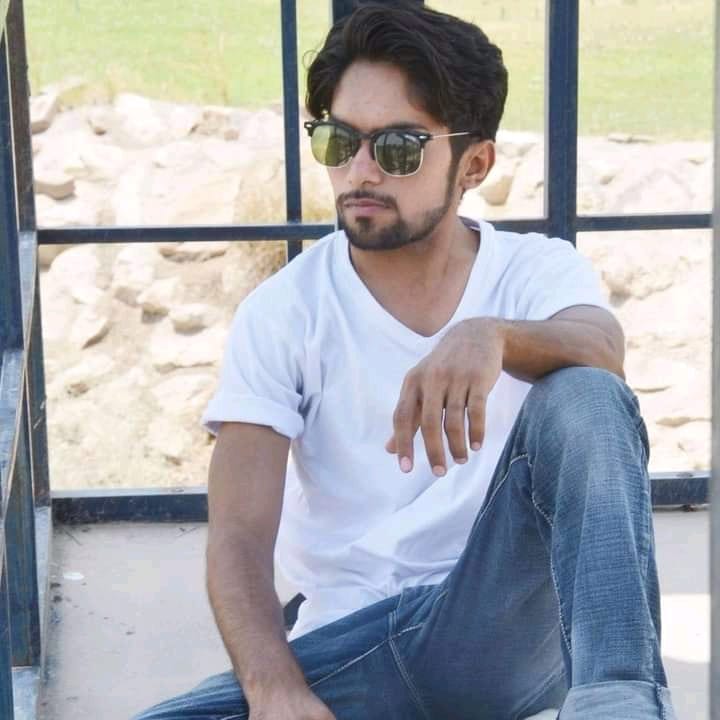 Tariq Riaz is the owner, writer and editor in chief of TheCelebrity.Online – Read more on our About Us page.
Read More From This Author At – Tariq Riaz