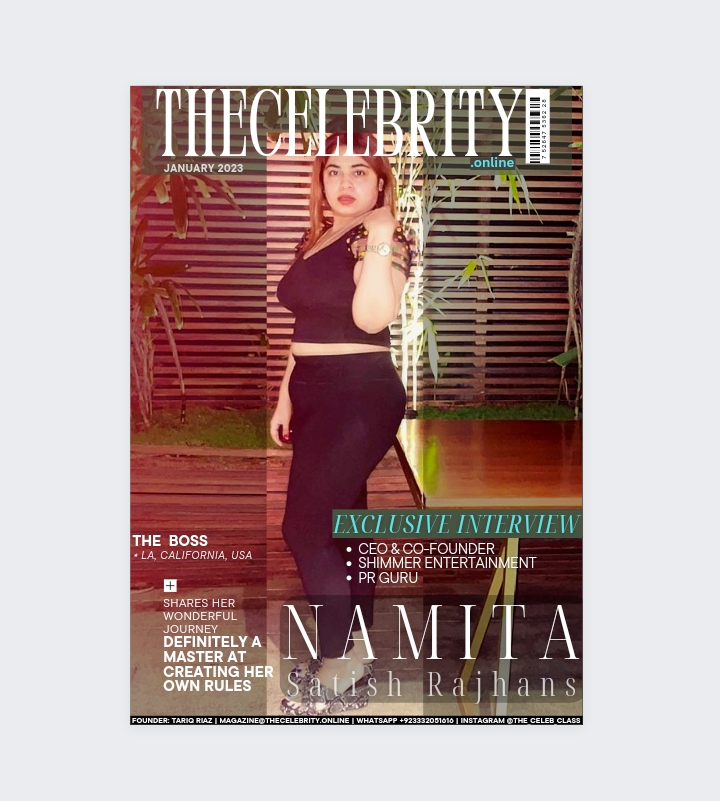 Namita Rajhans is an entrepreneur and co-founder of Shimmer Entertainment and her full name states Namita Satish Rajhans. Namita Rajhans formed Shimmer Entertainment, a PR company, in the year 2016 with her close friend and co-founder Ms. Tasneem Lathiwala. Namita Rajhans is also a wonderful public figure who has a strong career experience in her field. She started from scratch and now has a significant presense in the PR & Entertainment world of the Bollywood industry.
TheCelebrity.Online Magazine has recently interviewed Ms. Namita Rajhans for a featured interviewed and below is the Q&A session we had with her.
Namita Rajhans As Cover Celebrity Of The Month – TheCelebrity.Online Magazine Edition
How was Namita Rajhans childhood to adulthood journey?
Namita Rajhans: Well, my childhood was not so much great because I had to deal with a lot of things. I was body shamed being a chubby girl with no so good hair and a very average student. I used to sit alone in school when I was a kid and I felt so isolated. But yes, after my 11th standard (early high school) I got good friends. My college life was very good as compared to school life. During college days a lot of things evolved in me as a person that I am today.
What made you to initiate the profession you're in today?
Namita Rajhans: I always loved glamor and I was so fascinated by the showbiz world. Also I wanted to do something on my own so I decided to persue my passion for the showbiz as my career and formed Shimmer Entertainment with my very dear friend Ms. Tasneem Lathiwala.
I took risks in my life because they are very important. Either you win or you loss, you have to take risks for what you want to do. Things and circumstances in life that betray you always make you a stronger person. I took risks and wanted to prove myself to the world.
So you can say it is combination of passion & persistence that made me to initiate my career in PR.
What would you like to share about your family, relationships and friends?
Namita Rajhans: My family has been so supportive through out my journey so far and I am so grateful for this. They always supported me to be who I am and motivated me in every aspect. I belong to a Maharashtran family and there are very few people from Maharashtra who are into this business but my family supported me to pursue my passion with no hesitation ever.
And, same with my friends and the people I work with, they're always so supportive and friendly.
How do you see your industry doing in year 2023?
Namita Rajhans: Ofcorse the industry has done great in the year 2022 and so is predicted for the year 2023 as well. After the Covid restrictions and all now everything has gone to normal and the industry is on its boom again.
PR is very competitive business because if you lose some celebrity then somebody else going to pick it. Therefore, you always need to be pro-active with all the new happenings around. PR is the powerhouse of Showbiz because if you want to be seen you need the PR or else you'd go into the crowd.
What expert advice you want to share with the readers?
Namita Rajhans: Always be grounded, down to earth and humble because you never know who is going to be the next super star from nowhere. Therefore, respect everyone where he/she is a newbie or not.
What are your diet orientations/Body Shape/Fitness Plan/Sizes?
Namita Rajhans: I am blessed with a very good curvaceous body and I love myself the way I am. I don't want to get into details but I love who I am and I do not consider myself so fat or thin. I do not do or follow any diet plans and I've always been a healthy chubby cute kid. So, eat whatever you like to and do whatever you want to but keep everything healthy.
What are all your social media links & email?
Namita Rajhans: Instagram – @namita_rajhans
Email: Ra***********@gm***.com
Anything more you want to add?
Namita Rajhans: Again I'd say, be grounded because you never know what the life will throw at you so be prepared for anything and Karma is A Bitch, Stay blessed and happy.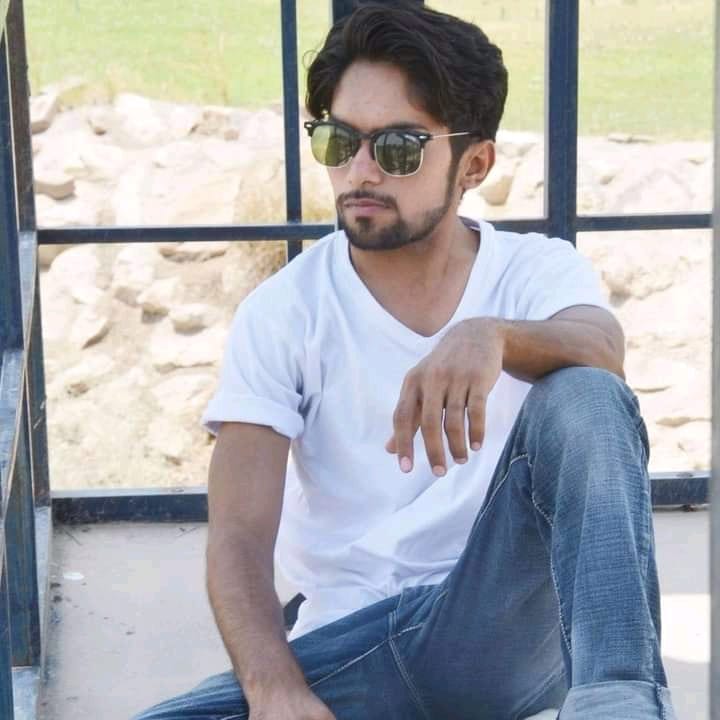 Tariq Riaz is the owner, writer and editor in chief of TheCelebrity.Online – Read more on our About Us page.
Read More From This Author At – Tariq Riaz