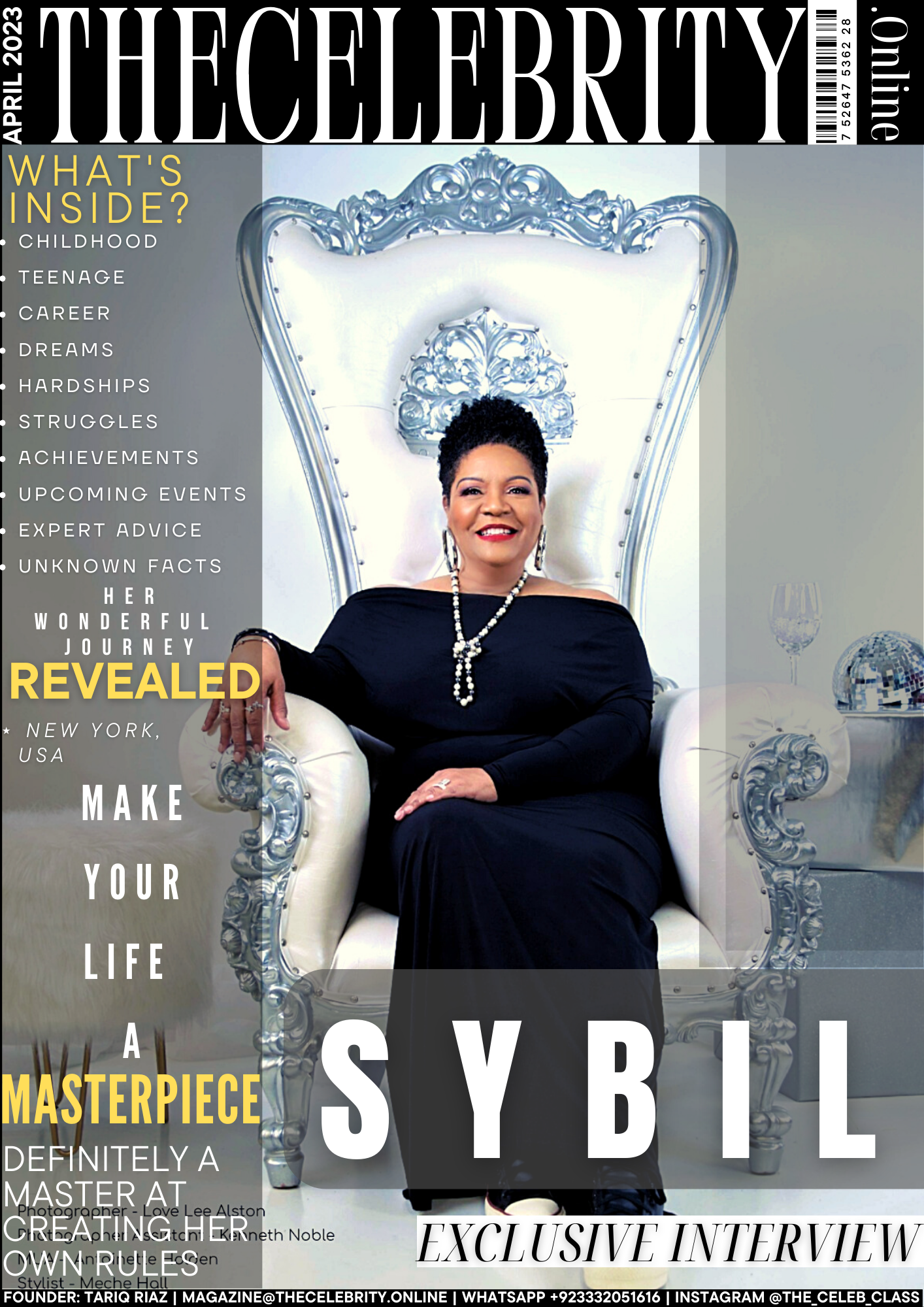 Sybil was recently interviewed by TheCelebrity.Online Magazine and below is the Q&A session we had with Ms. Sybil.
Sybil As Cover Story Interview Feature – TheCelebrity.Online April 2023 Edition
How do you introduce yourself?
Sybil: It generally depends on who I am speaking to and/or for what I am making an introduction. For the most part I will just say, "Hi, I'm Sybil!"
How was your transition from childhood to adulthood and what are the bad and good things you remember?
Sybil: When one often asks about transitions, it often implies that something occurred that triggered you into something else. My childhood was amazing! I was surrounded by parents and siblings who loved and supported what each of us were doing.
We all had our own gifts and there was no formal sketch as to how each of movements would play out. All they asked was that we be decent, kind, loving, caring and confident adults. They knew that college was an aspiration of mine for as long as anyone could remember. So, the educational track I took both as a young girl was preparation for me to attend college and do well. I graduated with honors with a BA in Professional Speech and Theatre Arts/Broadcast Communication emphasis and earned a MS in Adult Education and Leadership Studies with a 4.0 GPA.
Music for me has always been something that I was exposed to, but not something I desired to do as a career. However, I had one plan and God had another, as He orchestrated an uncharted course for me, in an industry that was often route with ups and downs, ebbs and flows that were known to be dangerous to some. Adulting came easy for me because of my family and the love of good friends and supporters. The significance of who I am today falls squarely on the shoulders of my ancestors who made it a point that I know who I was in all spaces. Be your authentic self and walk into the room knowing that about you. My foundation has always been strong and stable.
So, the transition you ask about from childhood to adulthood for me, was filled with wonderful times, incredible love, spirited gatherings, constant support and affirmations, and the idea that I can do anything I desire if I was willing to put in the work. I continue to put in the work; it's who I am.
Struggle – What hardships have you gone through in life?
Sybil: There have been times when I questioned why I continued to labor in a profession that seemed to always want to change me. One can become insecure when they never have been before, especially when you become vulnerable because of your craft. Questioning the creative spirit that flowed with ease before they told you, "No that won't work because it doesn't sound like so and so. You need to lose weight because they won't accept you if you are not a size five or smaller."
Things like that resonating from the mouths of folks who didn't look like you but had an opinion about you. So, my hardships came from me allowing insignificant, self-serving people access to who was created by a strong Black family who infused confidence and provided tools for advancement in this world. When I decided to leave an industry, or shall I say do it differently, financially it hurt. But the blessing was I had education and something I could fall back on, and I did.
What do people usually not know about you?
Sybil: A lot of people do not know that I am in higher education and have been for nearly 20 years in some capacity. I started a very successful program at a community college and have national, state, and local awards because of the work. Service and learning have always been part of my DNA. I am currently serving as an Interim Director for a Foundation, and I enjoy the challenge and the thrill of connecting to philanthropic and forward thinkers who have a heart to help as I do; and are willing to put their money where their mouth is to causes special to them. I also travel to England, South Africa, Philippines, and Brazil often for music. I have two worlds that have managed to keep me excited about what I am doing in both. Oh, and yes, I am an Empath.
What sets you apart from your competitors in the industry and in life?
Sybil: Being my authentic self-sets me apart. There is no one I am in competition with other than me. In all industries that I find myself in, be it music, higher education, or anything else-I show up. Someone close to me once said, and my dad laughed and agreed. He said, "Sybil gon' Sybil." When I asked him what he meant, he said, "You are always going to give people you.
And there will not be any doubt about what you are thinking or how you feel." That is something I had to learn to do with tact and grace. I say that because I am cognizant of the power of the tongue, and I never want to hurt anyone's feelings because I don't want mine to be hurt. So, I've learned how to be my authentic self without hurting anyone. And if I feel that I will, I separate myself from it knowing that may not be where I should be, thus me walking away from an industry that didn't trust that I knew what I wanted.
Even today, I have people "try" me. But as I told them, "I don't move in desperation and will not accept the meager pennies you are trying to have me accept. Yeah, some of these industry professionals are self-serving and straight out not honest. But I move in silence and have been able to do fine not trying to keep up with anyone but myself.
What are your upcoming major events?
Sybil: I am excited about signing a distribution deal for a project that I am part of, along with getting some old music of mine reworked and released. Currently working with my management team (Dinoco Entertainment) to push SybilSings merchandise and music in tandem with the new distribution deal. Collaborating with others on projects and writing more.
The summer has me performing around the globe for special events and participating in women's empowerment sessions too. There will be a formal push introducing all of this. But in the meantime, I am still a director who manages to satisfy the demands of that role for a college foundation.
What are your food preferences and body measurements?
Sybil: My food palette is eclectic and dependent on where I am, and what I am doing. I love ethnic food and tend to gravitate towards interesting, but not spicy foods. I would wager to say I am what one may consider zaftig. Some may say voluptuous.
Some may say attractively curvy. Either way, I am happy with the skin I am in. I say all of this because I recall young girls who were not skinny, saying to me how much they admired me because they knew they too were pretty. That always made me smile. Let me tell you, when I was in the music industry, I was a 10-12, and they called that fat. Go figure.
What expert advice would you like to give?
Sybil: I am not an expert by any stretch of the imagination. However, I have experienced enough in and out of the music business to be able to recognize the significance of a few things.
Be authentic.
Know that your gifts will make room for you.
Don't try to adapt to conditions that are not in line with your personal truths and desires as it will never be comfortable.
Handle your business and look over EVERY document, contract or item that requires your signature.
Never settle for compensation that is less than you know your worth to be.
What are your social media and other links?
Sybil: Facebook: https://www.facebook.com/SybilSings;   IG: @sybilsings; Booking information/Management Group: Di********@di*******.com
Anything else you want to add?
Sybil: I wrote a song with the lyrics, "In this life I try to have no regrets. But I must admit that losing you was my mess." The mess is often our inability to see the good that we are, bowing down to those who mean us no good. Take hold of who you are with intention and purpose, moving forward realizing you are more than enough and capable of achieving great things, on your terms and there is nothing messy about that.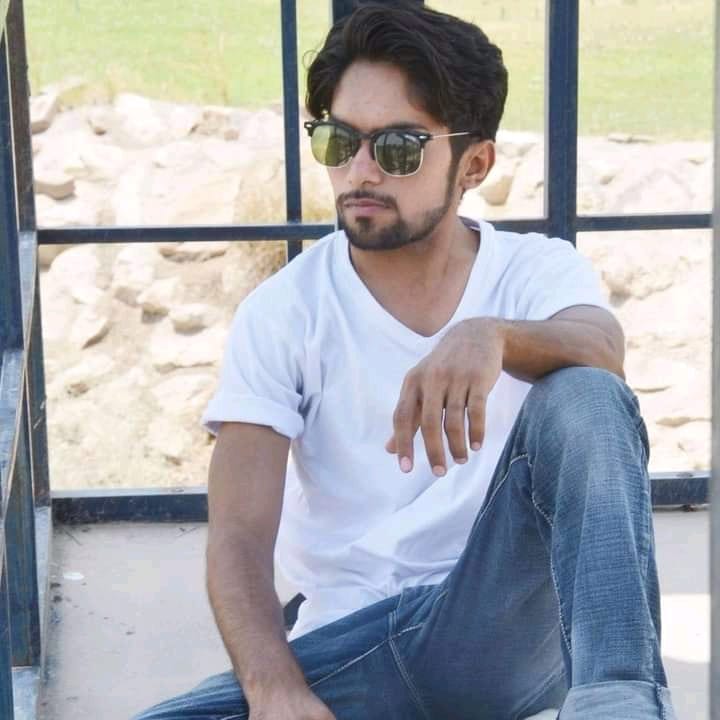 Tariq Riaz is the owner, writer and editor in chief of TheCelebrity.Online – Read more on our About Us page.
Read More From This Author At – Tariq Riaz