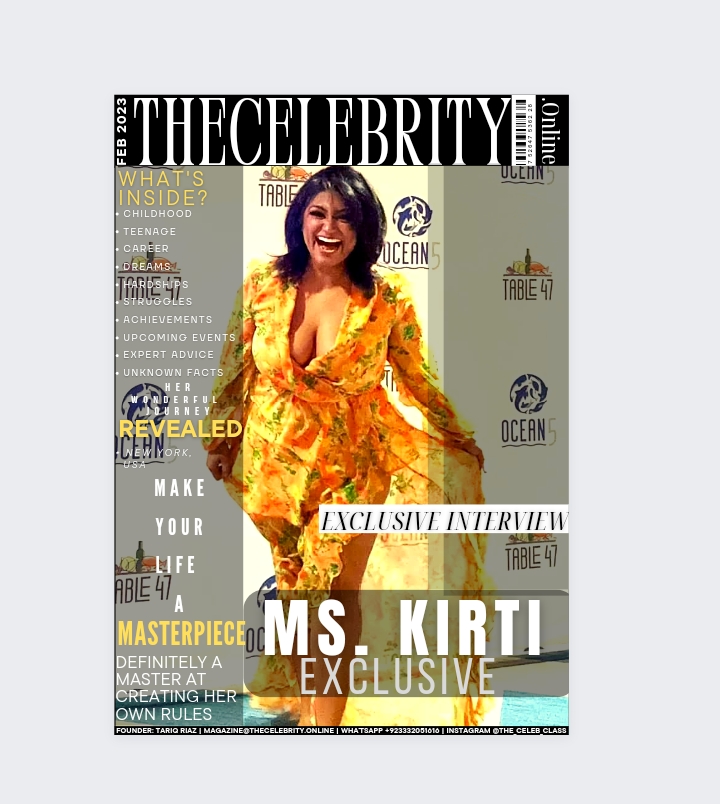 Ms. Kirti was recently interviewed by TheCelebrity.Online Magazine and below is the Q&A session we had with her.
Ms. Kirti As Cover Story Interview Feature – TheCelebrity.Online February 2023 Edition
How do you introduce yourself?
Ms. Kirti: Hello! I introduce myself as Kirti! I am a musician-I play a classical indian instrument named the Sitar. I am an actress-I have acted in local theatre and the newest project is a movie named -2 Million Ransom which is being cleared by Amazon at the moment.
How was the transition from your childhood into adulthood/teenage and what good and bad things do you remember?
Ms. Kirti: The transition was interesting…trying to fit in was so taxing! When I was younger I was told I was too dark by a family member and that I would never get married because of my looks and skin color. Until I realized fitting in isn't unique and not needed, my parents definitely made me feel i was enough and beautiful the way i was. The good stuff I remember is making everyone laugh and bringing life to the parties I used to attend-as a child and adult. Through the good and bad I realized not everyone is going to like you and it is okay! It definitely is their loss!
Struggle – What hardships have you faced during your life?
Ms. Kirti: The biggest hardship was losing my younger cousin/brother. It was difficult. We knew one day his Muscular Dystrophy was going to take him from us but not as soon as it did. Til this day I feel like his birthday and anniversary just happened. Time heals all wounds is semi true I feel like time just allows us to learn to deal with the wound.
What things people usually do not know about you?
Ms. Kirti: That I am intuitive and I know things about people before I even speak to them. I think that has definitely saved me from many situations. I feel people wonder how I know what I know and I really dont go out of my way to announce that I am.
What make you unique from your competitors in the industry and life?
Ms. Kirti: I am from Fiji and I am Indian, is the first thing. I am well rounded and want everyone around me to win. I think there are very few of us around and I am authentic and pride myself on that!
What are your major upcoming events?
Ms. Kirti: One new unforgettable moment is celebrating my friends Christina Manning and Jessica Dunagan on their renewed time on TLC's Extreme Sisters for Season 2!!!! Super excited for them! I have a business that I just invested in that will be launching in the next few days! Named the Intuition Center. I am working on a new project named "Kaiindiaz from the Ghetto" that will be on YouTube which is a Fiji-Indian rendition of the movie "Friday"
What expert advice would you like to share?
Ms. Kirti: My advice to everyone is to treat everyone with kindness. We never know what someone is going through in their lives. The Other one is to be yourself. There are too many people in this life that want to fit into an image when reality is being you is THE image!
What are your social media links?
Ms. Kirti: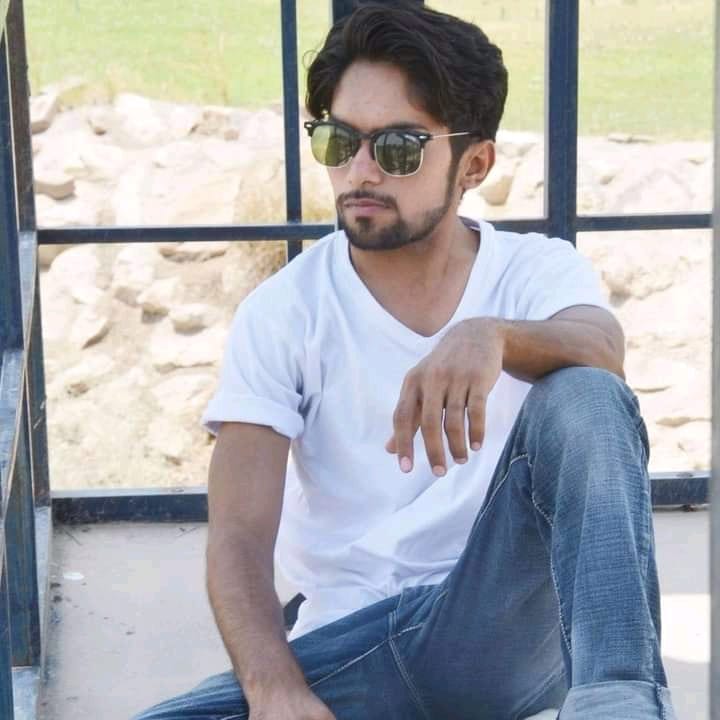 Tariq Riaz is the owner, writer and editor in chief of TheCelebrity.Online – Read more on our About Us page.
Read More From This Author At – Tariq Riaz