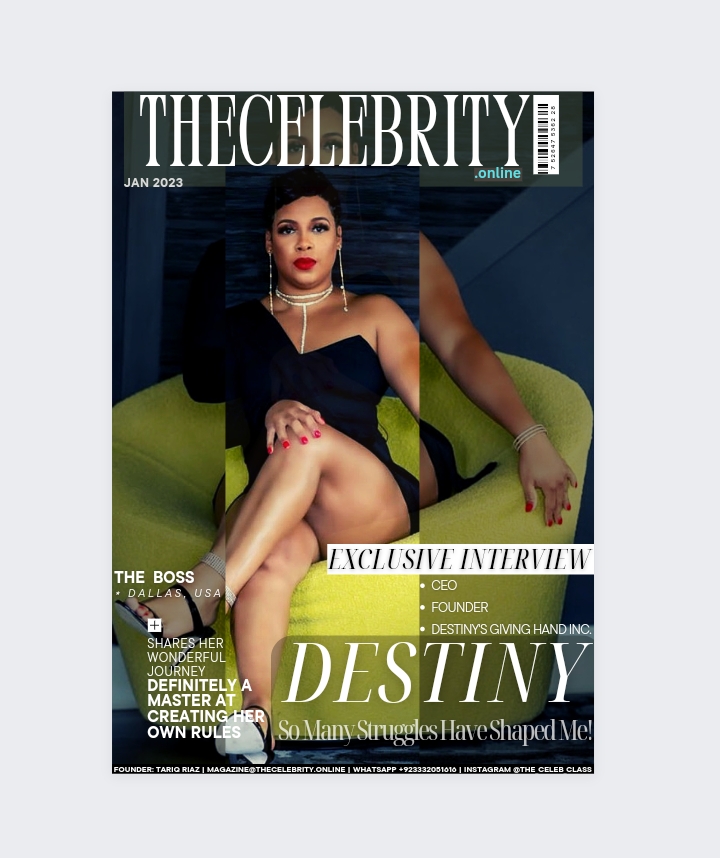 Ms. Destiny is the founder & CEO of Destiny's Giving Hand Inc. foundation, influencer and a social media icon.
TheCelebrity.Online has recently interviewed this wonderful figure about her journey of life and below is the Q&A session we had with her.
Ms. Destiny As Cover Interview Feature – TheCelebrity.Online Magazine January 2023 Edition
Childhood to Adulthood – How was the transition from your childhood into adulthood/teenage and what good and bad things you remember?
Ms. Destiny: As a child, I recall being an avid daydreamer. It was a means of escaping my reality. I am a surviving victim of severe sexual and physical child abuse. Naturally, I sought attention and displayed behavioral problems stemming from the abuse. I was uneducated on the resources available to me as a minor. Some unhealthy behaviors could have been ultimately detrimental in my adult life.
There were a few incidents in my teenage years which triggered me to take control of my life and become better than my past. One of the steps involved being an active community advocate for children who have been subjected to abuse and neglect. I founded Destiny's Giving Hand Inc. in 2017 where the sole mission is to educate while giving back to my local community. My career in the Texas child welfare system has allowed me to advocate for many children on the state and federal levels over the last decade.
I believe my sole purpose of enduring an abusive childhood was to develop a level of empathy for children and to protect the vulnerable. My prayer is that during my time on earth, I am able to save many lives with my story and witness many success stories from others. You can read details on the link below pertaining to my overall purpose for advocacy:
https://destinysgivinghandinc.org/the-story
Struggle – What hardships you faced during your life?
Ms. Destiny: I have endured so many struggles that have shaped my mindset. Abuse, neglect, rejection, domestic abuse, mental & emotional abuse, depression, homelessness, and the list goes on. I'm thankful I do not look like what I have come from.
After graduating with my Bachelor's of Science degree in Psychology, there were many life lessons I quickly realized college did not teach me, that experience did. I created a saying years ago that I still live by today – " It's the times you do NOT step out on faith, that hurt you the most." What is worse than being told no?
What is worse than being rejected? The answer is, the unknown is worse than knowing. We must try in every aspect of our lives. In hindsight, it is the no's and rejections that move us forward rather than being stuck or stagnant in the unknown. Turn your negative into a positive & use it as a tool to progress.
What make you unique from your competitors in the industry and life?
Ms. Destiny: I believe what sets me a part is passion and consistency. Many people see the surface level success and and attempt to replicate. I always say, "Vision cannot be duplicated." Of course with any business there are competitors. However, we must use our God-given vision to set us a part. That is actually where the foundation of your success resides – YOUR VISION (Mind).
What Expert Advice would you like to share with the readers about professional and social field of life?
Ms. Destiny:
1. Always remain honest, humble, & flexible in any endeavour.
2. Each day is another opportunity to improve professionally, personally, or both.
3. Never overwhelm yourself with the progress & outcomes, that you fail to enjoy the fruits of your creation. Find balance daily!
4. Know when to rest & reset. Listen to your body.
5. Always stay close to your purpose and never lose sight of it. Your purpose will open doors money and connections cannot. Keep God first & trust Gods timing.
Your are your social media links?
Ms. Destiny: IG;
@dess_ceo_dess
@destinys_giving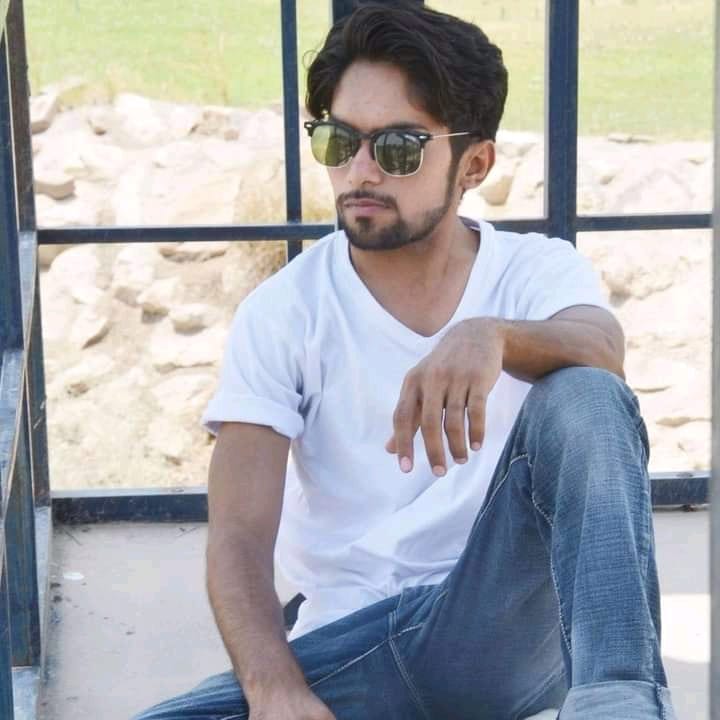 Tariq Riaz is the owner, writer and editor in chief of TheCelebrity.Online – Read more on our About Us page.
Read More From This Author At – Tariq Riaz