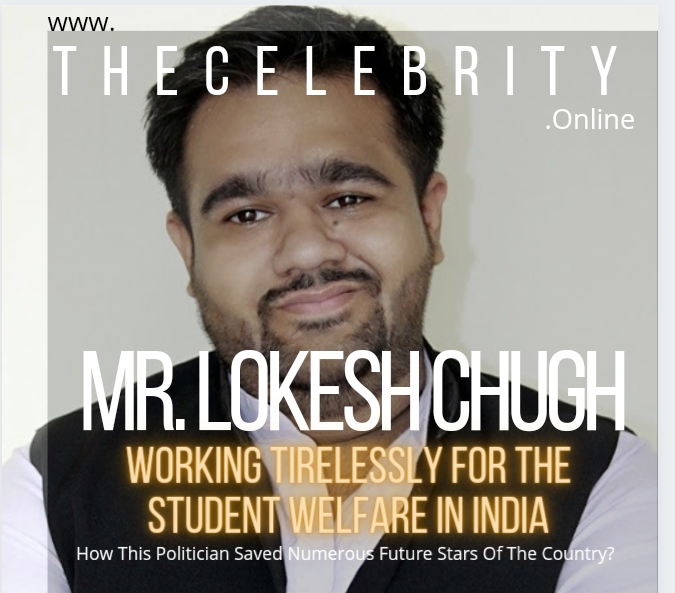 Mr. Lokesh Chugh, who is very dedicated and famous for his work towards uplifting, guiding and empowering the youth of this nation, is the National Secretary Incharge Media and Communications of National Students Union of India (NSUI), the student wing of Indian National Congress (INC). He is also known for raising the issues of students and resolving them as early as possible.
Mr. Lokesh Chugh: A Dedicated Personality With A Noble Cause
Mr. Chugh was born in New Delhi, National Capital Region of India on 18th of September. He belongs to a middle class business family. He is a firm believer of student politics. Mr. Chugh has observed how the voices of middle class students are lacking in politics. So in the year 2016, he started his journey in active politics.
He was determined to take up the unheard and suppressing voices of middle class students. This was his ultimate motive which led him to join active student politics, he worked hard in it and reached greater heights and that's why in the past and today he is recognized as a great leader for helping the students.
From the year 2016-2018, he assumed the office, his first great responsibility in politics, as General Secretary, Delhi State, NSUI. On getting this responsibility, he worked hard and got promoted and became the National Coordinator Incharge I/C, Gujrat and Delhi NSUI in the year 2018. He worked on this post until 2020.
Due to his dedication towards the work, he is now the National Secretary Incharge Media and Communications of NSUI. He was appointed by Neeraj Kundan, National President NSUI and approved by National President Smt. Sonia Gandhi.
Mr. Chugh Has Been Working For Students Welfare From The Core Of This Heart
He has raised multiple student issues from fee hike to cancellation of exams during lockdown due to COVID19 and before the lockdown when there was no such pandemic, he raised the students' issues and helped them out. His demands made headlines in the news many a times and the issues were resolved.
Mr. Chugh has a very strong career record. He has handled several prestigious posts through the years and worked on all of them with enthusiasm to help the people. He has been an Advisor in the Ministry of Statistics and Programme Implementation for about a year now.
Earlier he held the position of the Central Advisory Committee Member for a period of two years in the Ministry of Communications & IT. These two positions obtained priority under the Government of India and he continued his work alongside the work of the position(s) he held during his tenure .
He doesn't take a break (or halts) in his efforts. In a way to empower the youth and make them learn the learning of a Non Governmental Organisation (NGO), he established UNNATI, a hub for civil aspirants.
It was formed for helping children and the students who are unable to access study material for competitive examinations. He also appoints a number of students across the country for building his team which will actively, dedicatedly and enthusiastically do the work and accomplish this mission under several departments.
He continues to serve the nation relentlessly and stands firm on his belief. Leaders like him are what the Indian Nation needs at this moment, where the youth of the country channel their energy for a greater goal for humanity.
His works for the students are as follows:
As most of the families are worst hit by Covid-19, some people lost their jobs, work so on April 01,2020, NSUI requested the Uttar Pradesh government to direct private universities to waive off the fees for the ongoing semester. He along with NSUI, understand students' plight for arrangement for semester fees when there was pandemic COVID-19 around the world. His efforts were successful and media platforms reported this unsettled and unheard agony of students and it was solved to much extent.
Due to the pandemic, no classes and most of the work can't be done offline so on April 11, 2020, Student bodies urged for pushing back the semesters allowing the time for students to take in the concept of online classes. Before students reached to NSUI, they have written to the administration of DU and other universities to push back the semester and on students appeal they ask them to take decision as early as possible and NSUI's hardwork paid off and they accept to push the semester.
On April 21,2020, When students panicked over DU's portal crash,the NSUI claimed that the portal was unnecessary, and has been designed without considering various factors for students from areas like Jammu and Kashmir or from economically weaker sections.
On April 29, 2020, NSUI justified how implementation of UGC appointed panels' recommendations will bring upon injustice to them. Among divided opinions, NSUI stood firm in favour of students' future.
Mr. Chugh is great supporter of LGBTQ+ community. So he as a leader, embraces love not as a shade but as an emotion to support them and provide them the freedom to live as normal humans as they are also the part of society.
In order to help MUH's students, he tweeted urging for alternatives for them.
One of the NSUI demands was to postpone INICET examinations. They also requested the government to inform the students one month prior to the exam as done earlier.
In short we can say that such a great personality has to be there in the society because they teach everyone many good things like the dedication towards his work, restless efforts to help the students. Managing his personal and professional works etc.
A very big thanks from the students for helping them and a great salute to such a good leader.
Below are social media handles of Mr. Lokesh Chugh where you can reach him out.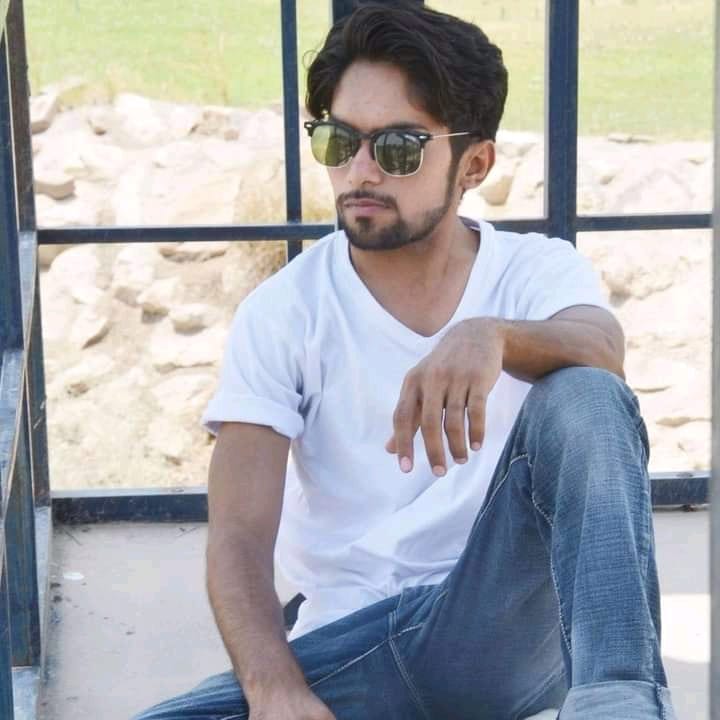 Tariq Riaz is the owner, writer and editor in chief of TheCelebrity.Online – Read more on our About Us page.
Read More From This Author At – Tariq Riaz