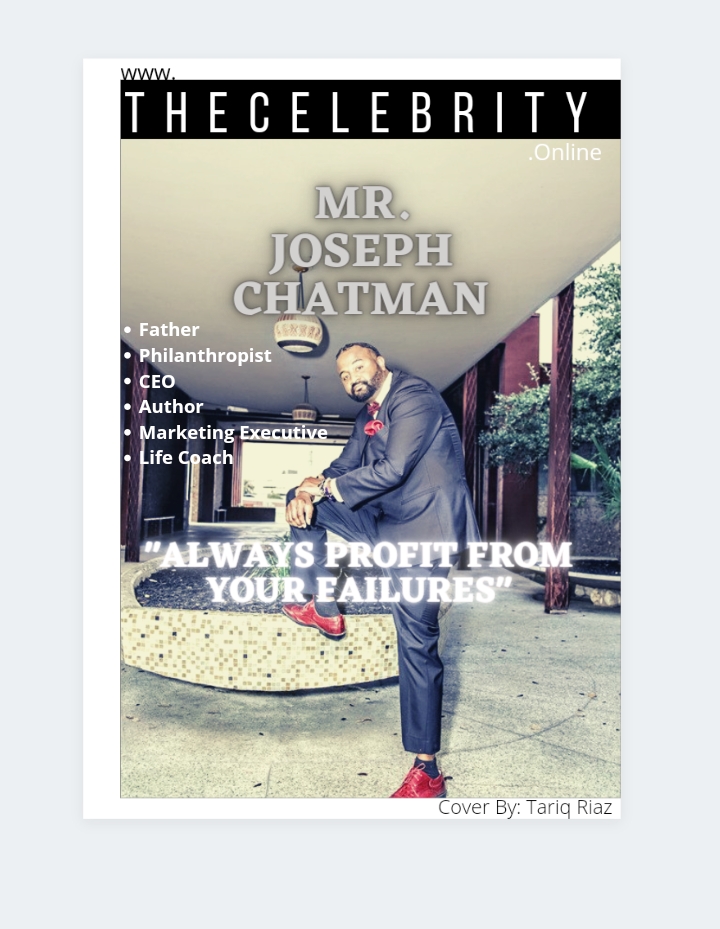 Mr. Joseph Chatman is a loving Father, Philanthropist, Author, Mentor, Marketing Executive, CEO/Recording Artist. Going back to the times, when he was a child, he used to speak as a child, to think as a child, to reason as a child; but now that he have become a man, he have done away with the traits of a child.
He is a father of four children, and two beautiful grand daughters. Family is so important these days we live in. We need to show love, and appreciation because life is very short, and fragile.
Mr. Joseph Chatman Following His Passion
Mr. Joseph Chatman in his spare time, with the help of the wonderful board members from Motivated 4 Success, organizes toy drives, shoe drives, and field trips for homeless children, giving love, care, support, and guidance, thus creating more smiles than frowns. His long-term goal is to build a youth center for underprivileged children, and publish more graphic comic novels and children's books.
Talking about the struggles he faced, growing up in Waco, Texas during the late 1980's, 1990's, and early 2000's in a community polluted with gun, and drug violence was really challenging. He had to accumulate a survival of the fitness mentality, and utilize knowledge, wisdom, and understanding. He honestly confesses that the struggle made him great.
You can reach him out via his Social media accounts of Instagram
@Motivated4Succes
Facebook
@Motivated4Success
@RealGuttaMusicLesson
Lessons Learnt in Life
Sharing the lessons he learnt in life, he mentioned that always profit from your failures, once you claim mastery over the vices of your life, your perception of life will be right. Also, be willing to help people, be a beacon of hope in a dark world. Using your strength to lift people up, instead of tearing them down.