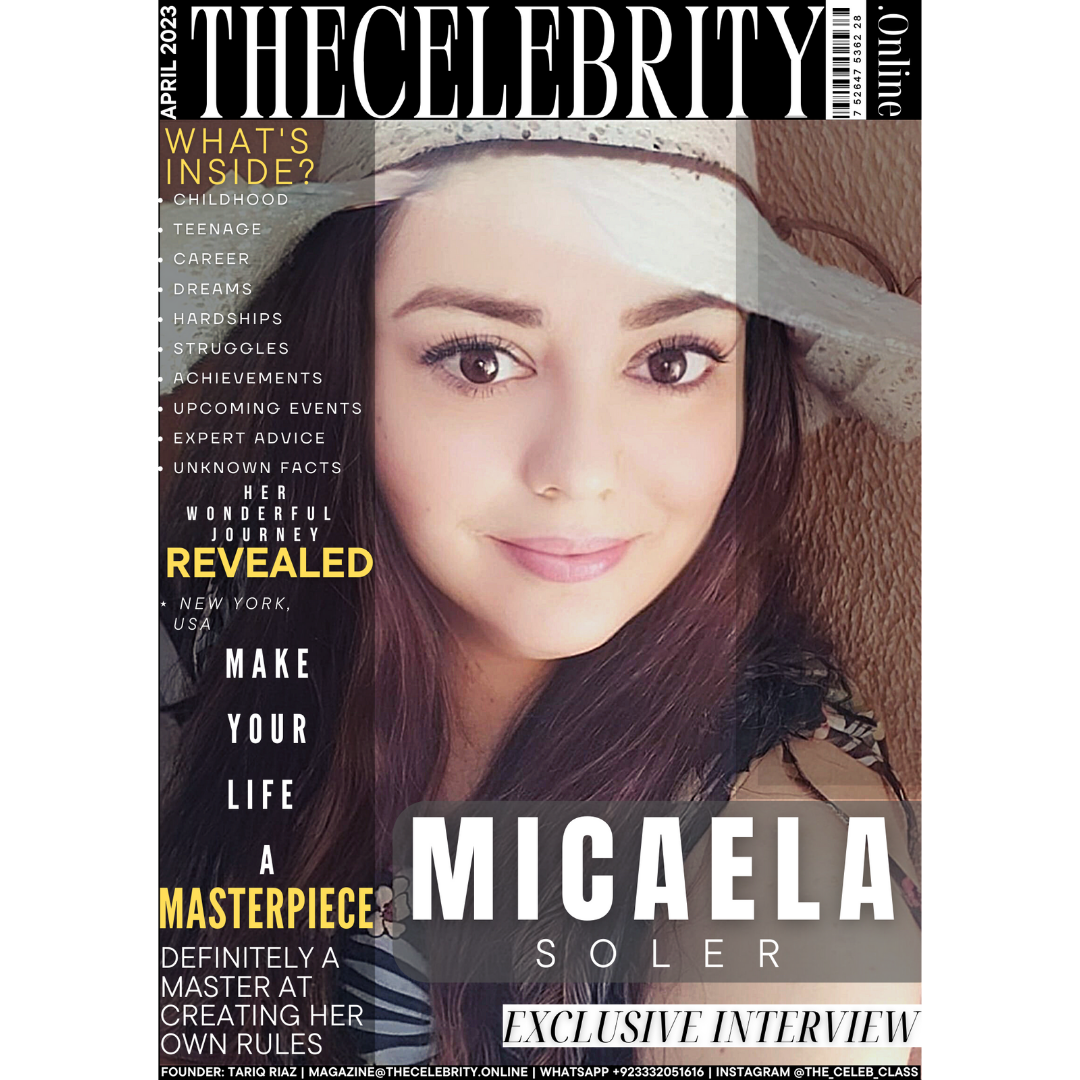 Micaela Soler Astorga AKA Micky Soler was recently interviewed by TheCelebrity.Online Magazine. Below is the Q&A session we had with this beautiful lady.
Micaela Soler As Cover Interview Story – TheCelebrity.Online April 2023 Edition
How do you introduce yourself?
Micaela Soler: My name is Micaela Soler Astorga, also known as Micky Soler. I am a Spanish journalist, publicist and writer. I am the founder and director of the cultural bilingual digital magazine OriGinaL MagaZine.
Childhood to Adulthood – How was your transition from childhood to adulthood and what are the bad and good things you remember?
Micaela Soler: My childhood was quite good, full of trips and experiences. I was born in Germany and there I lived my first years of life. Later, I moved to Spain, and later, to the United Kingdom. I did many trips with my parents. The transition to the adult world meant leaving behind the happy and innocent world in which I lived as a child. The good things were the games, the friends, the trips, learning and studying at school and my beginning in writing (and drawing).
The most difficult thing was growing up, getting to know the world of adults where there were values ​​and situations that I was unaware of.
Struggle – What hardships have you gone through in life?
Micaela Soler: My parents' divorce was a difficult time, even though I was already an adult. Also, my own divorce was somewhat complicated, because it led me to take care of my children alone, with the consequent difficulties when it came to working and being a mother at the same time. It is a great challenge to overcome fears, daily stress, anxiety… when leading a very busy life.
Finding the necessary time for myself, for my moments of solitude or creativity, is difficult but very necessary. I usually work a lot on a daily basis, I recognize that I have to take everything more calmly and take my breaks. You have to forgive yourself daily for not being able to "achieve" to do everything you want and know that you are enough, deserving of all the good things that life gives you, relax and enjoy simple moments.
What do people usually not know about you?
Micaela Soler: Many people don't know my age or other personal details of my private life (that's why it's private) and I'm not going to tell you here (laughs). Many people don't know that I wrote my first book at the age of 12: "It Happened in Kansas City."
I have written a large number of literary texts, published in books, as well as in numerous cultural magazines. During that time, i wrote and drew. Not everyone knows about my acting experiences either. I have had great satisfaction acting in various theater groups. Sometimes, we prepared somewhat "risky" plays.
I have learned a lot with the director Manuel Foncubierta, from the ODISEA group. I did an adaptation of a play by Alfred Jarry: "Ubú Rey". A great experience. I also participated in a television show, where there was a comedy club. It was something incredible to meet great comedians from the country, and of course, there were lots of laughs and a dedicated audience.
What sets you apart from your competitors in the industry and in life?
Micaela Soler: First of all, I would like to say that I give a very personalized treatment, both to the artists who are interviewed in the magazine and to the advertisers and clients that I have as a publicist.
I like to know them well, to be able to give them the best possible service and attention. I am honest in everything I do, both at work and in my personal life, and loyal to the people who are by my side. I always offer a serious commitment in my work, when I promise to do an interview my promise is kept until the end.
It is the basis of any trust relationship: knowing that the other person will not fail and will be there for you. I do the same in my private life.
What are your upcoming major events – Unforgettable Moments or products/services that you want to promote/inform?
Micaela Soler: Our magazine, which is bilingual, was launched in Spanish and English, with a Spanish/Latin American audience and, especially, English, since we focus a lot on British culture. This year, we have expanded to North American readers. OriGinaL MagaZine is very grateful to all the international artists and public that follows us, from different parts of the planet.
Our goal is to continue growing while maintaining our high levels of quality. Other events that we can point to are the following: OriGinaL MagaZine is a Media Partner with the English feature film The Lost Ship and we hope to see our magazine in the scenes of the film; OriGinaL MagaZine is supporting the sci-fi feature film B.E.A.R.S.: The Awakening, where I have a role and I am marketing manager, along with other people from the team. Finally, I'd like to name some of the great clients I have as a publicist, including Clint Elliott, Mark Denham, Jamie Humphrey, Samantha Hudson, and Elin-Margareta Nordin. Great talents and great people.
What expert advice would you like to give?
Micaela Soler: Always be kind and helpful to others. Everyone has a story to tell, which can be sad or happy. But, in no case, we must judge. And work with honesty and passion, be true to your values ​​and to yourself.
Your social media handles and website links?
LinkedIn
https://www.linkedin.com/in/micaela-soler-474276205

Facebook https://www.facebook.com/micaela.solerastorga

https://www.facebook.com/profile.php?id=100063543130335

Instagram
Website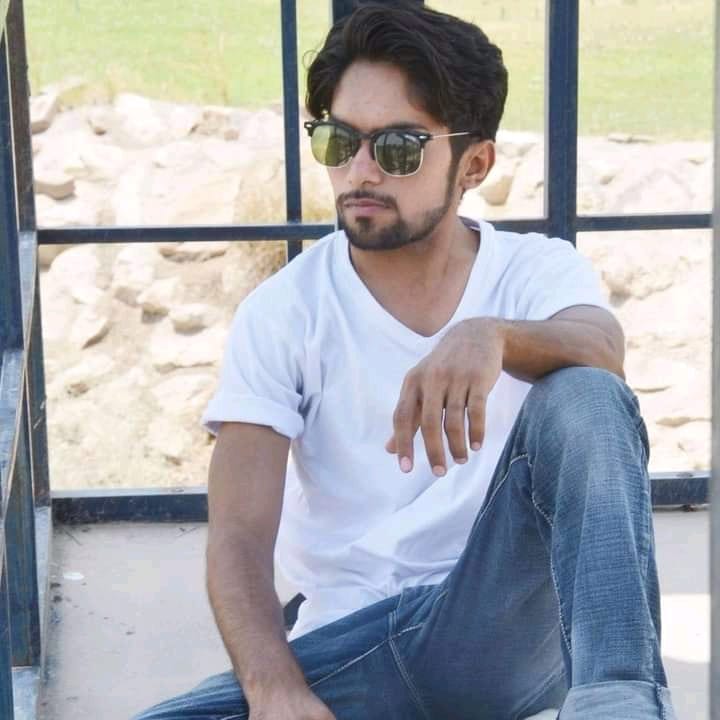 Tariq Riaz is the owner, writer and editor in chief of TheCelebrity.Online – Read more on our About Us page.
Read More From This Author At – Tariq Riaz