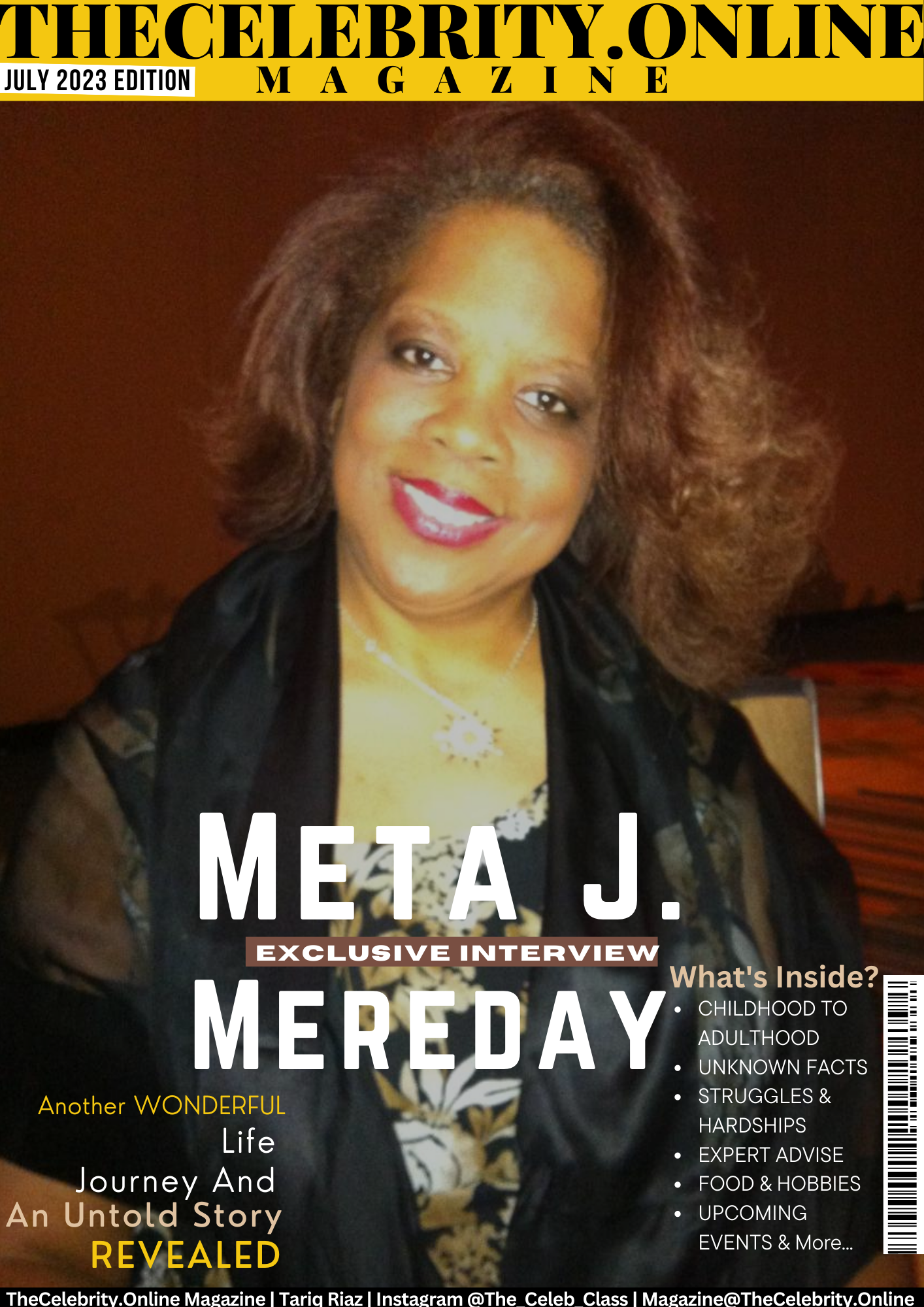 Meta J. Mereday was recently interviewed by TheCelebrity.Online Magazine and below is the Q&A session we had with her.
Meta J. Mereday As Exclusive Cover Story – July 2023
How do you introduce yourself?
Meta J. Mereday: I introduce myself as Ms. Meta J. Mereday.
Childhood to Adulthood – How was your transition from childhood to adulthood and what are the bad and good things you remember?
Meta J. Mereday: Getting from childhood to adulthood is a journey that requires many factors to achieve. From the support of family and that additional village of relatives, friends, neighbors etc, it is a whole process of faith, family and fortitude. So there is good and bad in all of it, but if you learn life's lessons and continue to focus on goodness, kindness and service to others, you should be alright.
The best aspect for me in growing up my mother who, as my role model and number one champion, always made me aware of who I am and whose I am. My village Roosevelt, NY was the inspirational square mile hamlet that shaped much of my life and I am proud to be from there. As far as bad things, I was in the hospital quite a bit with health challenges, but even then I learned about overcoming obstacles and knowing that I can, even if someone says I can't.
Struggle – What hardships have you gone through in life?
Meta J. Mereday: Health challenges early on and the same stuff as anyone else without a silver spoon, but big dream experience which is lack of money. So, I had to take out loans and work many, MANY interesting jobs to get my education and keep an eye on my goals which evolved over time and circumstances.
So, when I wasn't in the hospital or recovering from surgery, I would be attending school or working a job to pay bills, but still making time to be involved in the community because I always knew that despite my own issues someone else was in worse shape so maybe I can do my part to help them. And, in the long run, that motivated me to push thru!
What do people usually not know about you?
Meta J. Mereday: I am really shy! And I much prefer to listen versus to speak. I love talking in small groups and getting others to share. But I will say something when necessary. From what I was told, I was not on the fast track to walk and talk when I was a toddler. The doctors said that I was fine and I would do what I needed to do when I was ready.
So, I was laid back and quiet from an early age which gave me time then and now to just observe and decide what I want to say and the direction I will go. However, I do get fired up over issues that impact people who are left behind or underserved, especially our veterans, our seniors.
What sets you apart from your competitors in the industry and in life?
Meta J. Mereday: I do not see anyone as a competitor so I am not interested in being set apart from anyone. I feel we all have pieces to the puzzle of life and should connect the rough edges and unique curves to smooth that playing field for everyone. The untapped resources that are out there can be better utilized to address so many social ills that impact us all if we focus on fixing the problems versus filling our pockets and forgetting the needs of others and the negative impact on our environment.
Whether it is the media industry or DEI, we have a vital responsibility now more than ever to highlight the importance and contributions of everyone and protect the fragile environment that we are damaging every minute. Flood waters in Africa are just as devastating to the those who are there as it is to the global food supply being comprised here in the U.S. Who knew that forest fires in Canada would cause the world's worst air in New York City? So, who has time to be competing with each other? We have to work together to complete each other so we can all survive and thrive!
What are your upcoming major events?
Meta J. Mereday: We just released the Spring 2023 issue of Influence DiCOTA (www.InfluenceDiCOTA.com) and we are working on the Fall 2023 Issue. We have over 50,000 subscribers, but we want to hit at least 25,000 Influentials on social media to showcase our efforts to highlight positive and productive, global initiatives and support unemployed and underemployed global creatives. Also, I am expanding my efforts with my not for profit, Veterans Entrepreneurial Development Initiatives (VEDI) Inc (www.vediinc.com) to help grow veteran businesses through an alliance with the National Veteran Business Development Council, and to provide more needed support to women in the military who continue to suffer in silence while in combat and at home.
Also, my focus is on the growing rate of suicides within the veteran community and working in partnership with Veteran Mission Possible to help eradicate veteran medical debt and suicides.I am being honored in August at the NABJ Convention as one of the Founder of the National Black Public Relations Society. I was a Founder of NBPRS, Inc while serving on the NABJ Board of Directors. I am always about building bridges and empowering communities! That's the short list!
What are your food preferences and physical attributes?
Meta J. Mereday: I am lactose intolerant but I love Soul Food (and just about anything I can get away with in New Orleans especially Pecan Pie), Seafood, Chinese Food, Grande burritos from Iguanas (In CA and TX) and, Texas barbeque!! Maryland Crab cakes, San Francisco Cioppino and Pacific Salmon tossed in Seattle. Fish and Chips in London and Dublin's Irish Stew. Oh yeah, Bahamian Fish Fry and Banana Cream Pie from Perkins Restaurants I can talk food all day!
Your love life, relationships and family?
Meta J. Mereday: I love Life, fight for the pursuit of Liberty and Justice for ALL, and I value my relationships and treasure the support of my extended family and village from around the world.
What expert advice would you like to give?
Meta J. Mereday: I wouldn't say it is expert advice but it is lived awareness and experiences overcome that encourages me to say that life really is too short to stress as much as we so often do. Our differences should not make us enemies, but interested parties seeking knowledge. Encourage our young and do not forget our seniors.
Help us protect our veterans and their families, who are our families too. Say Hello to a stranger! Make someone laugh today! Engage in your local community to protect your interests and the future. Support each other and don't be afraid of DEI! It involves us all!
Your social media handles and website links?
Meta J. Mereday:
Websites and Links: www.influencedicota.com
www.vediinc.com www.nvbdc.org
www.veteranmissionpossible.com linkedin.com/in/meta-j-mereday-8059b @meejaymee12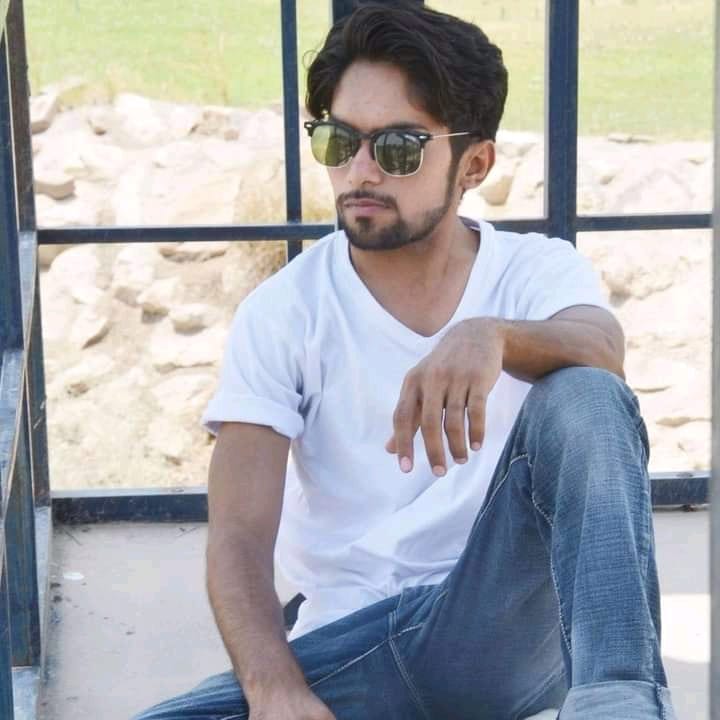 Tariq Riaz is the owner, writer and editor in chief of TheCelebrity.Online – Read more on our About Us page.
Read More From This Author At – Tariq Riaz