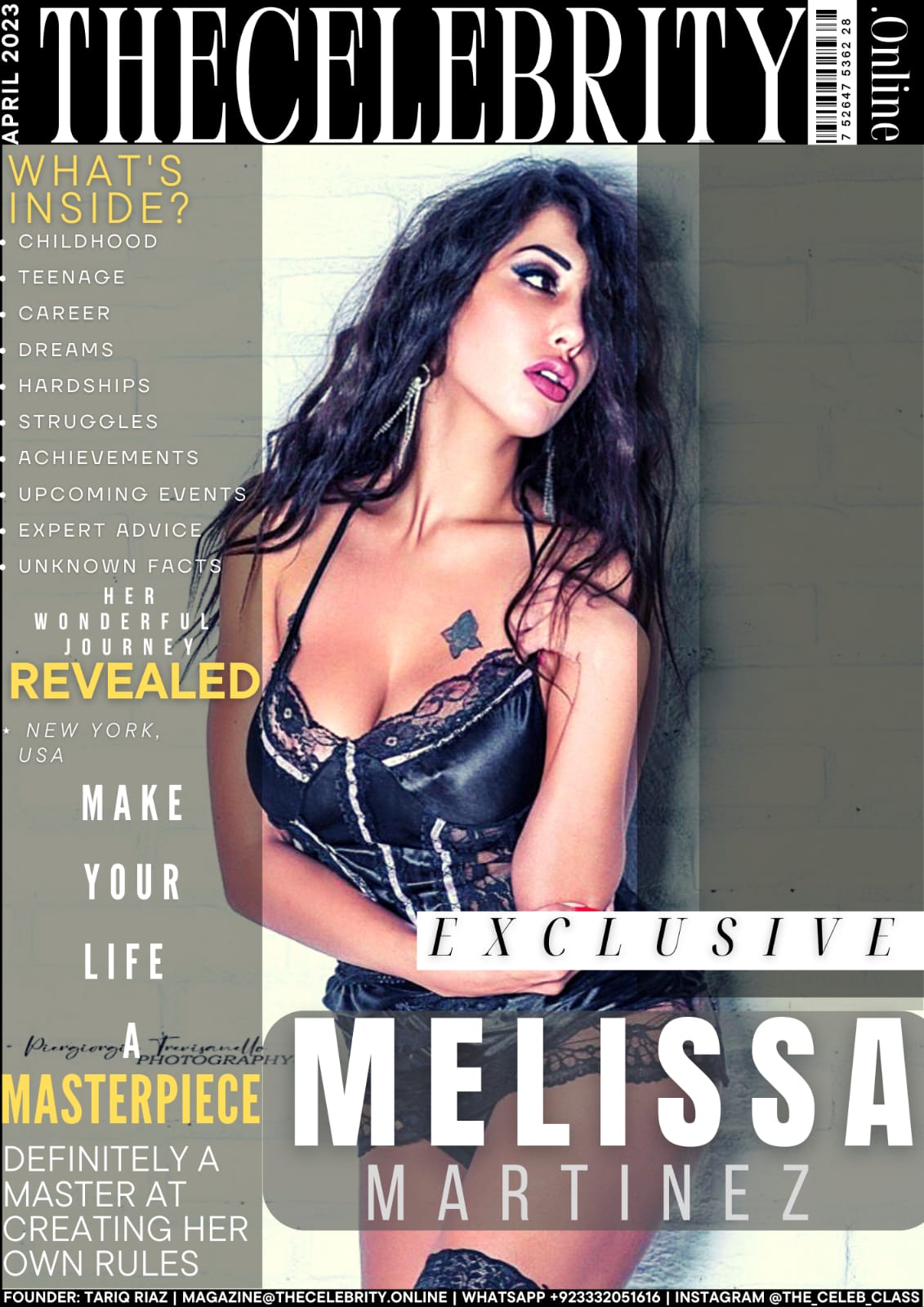 Melissa Martinez was recently interviewed by TheCelebrity.Online Magazine and below is the Q&A session we had with Ms. Melissa.
Melissa Martinez As Cover Story Interview Feature – TheCelebrity.Online April 2023 Edition
How do you introduce yourself?
Melissa Martinez: I am a model, showgirl and actress.
How was your transition from childhood to adulthood and what are the bad and good things you remember?
Melissa Martinez: My childhood was a bit troubled following some family events, but overall I've always had a very decisive and strong character so I lived it without particular traumas… Already at the tender age of five I had been noticed for an advertisement of clothes in a park while I was playing with other children… but unfortunately I had some health problems caused by asthma (for which I was under medication) and therefore the thing vanished… But then over the years I had the opportunity to be noticed again by a photographer, I interpreted it as a sign of destiny and I started as a game, but then it became a real job and little by little I also wanted to expand beyond my image…
Struggle – What hardships have you gone through in life?
Melissa Martinez: I had to face various difficulties, a difficult paternal relationship which ended but I am at peace with myself because I know I have nothing to reproach myself with… Then I had to adapt to a new city because I moved and therefore having to start all over again. boss, starting from scratch… But even there I focused on the solution and not on the problem… Looking back I certainly faced some dark times!
But looking at the glass half full made me stronger and I hope to continue this path of personal growth even in the face of other difficulties that will surely arise.
What do people usually not know about you?
Melissa Martinez: If they don't know certain things about me and because I don't want to let them know so I won't tell you Ahaha…anyway, joking aside, surely many do not perceive that behind my image there is a lively and very curious mind but at the same time c 'he's a very private person, paradoxically due to his exposure to the media.. let's say I'm quite current, at work I'm a stage animal but in my private life I love simplicity and I like to share my spaces with a few well-selected intimates.
What sets you apart from your competitors in the industry and in life?
Melissa Martinez: I'm not an envious person, I think it's harmful both towards others but above all towards mine… You have to focus on your own path without being distracted by negative feelings that in the end lead nowhere… On the contrary, you should compliment those who have made it and try to do even better!
What are your upcoming major events?
Melissa Martinez: I'm having various collaborations… the most important in the last period was a trip to New York in which we shot a short film which, among other things, we continue to talk about in various interviews and which will then be presented at various international festivals… I love America!
What are your food preferences and body measurements?
Melissa Martinez: I am a person who, beyond the need for work, cares a lot about my physical appearance … I would be attentive to my body even if I did another type of job, so I try to eat healthily, even if every now and then I obviously allow myself some exception to the rule… my current measurements, trying to maintain and improve them as much as possible, are 93 64 91 for 1.70 m in height and 54 kg, but I hope to increase those by working out in the gym because muscle mass is important!
Your love life, relationships and family?
Melissa Martinez: I don't really like talking about my private and sentimental life, also because I think it's right to leave an aura of mystery… Also because if you know everything afterwards, I won't intrigue you anymore Hahaha! However on a family level I can tell you that I love my mom madly, even when we argue!
What expert advice would you like to give?
Melissa Martinez: Love yourself healthily before anything else otherwise you won't be able to love others healthily, focus on your goals even when no one will believe it because the important thing is that you believe it! And try to keep negative thoughts away from you, and even when bad things happen try to take them as an opportunity, to change the course of events!
What are your social media and other links?
Melissa Martinez: My social contacts are Instagram:
https://instagram.com/martinezguapa?igshid=YmMyMTA2M2Y=
Facebook:
https://www.facebook.com/GuapaLocaReynaMorena
Tik Tok:
https://www.tiktok.com/@melissamartinezguapa?_t=8bU0TpJk9QA&_r=1
I don't follow this last one, I still have to make it grow so help me! And thanks for reading me so far! A hug to all of you in the editorial team and to the whole web!
;;;
Melissa Martinez exclusive interview,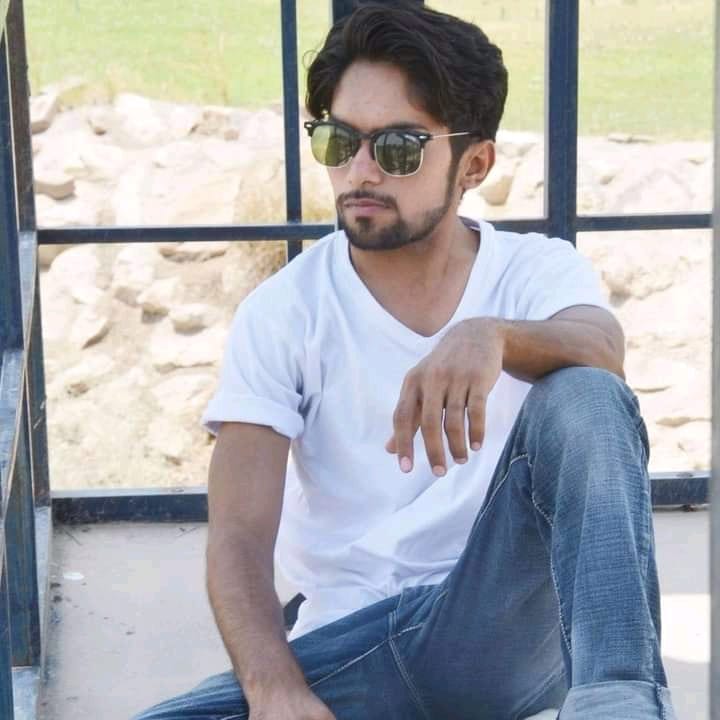 Tariq Riaz is the owner, writer and editor in chief of TheCelebrity.Online – Read more on our About Us page.
Read More From This Author At – Tariq Riaz