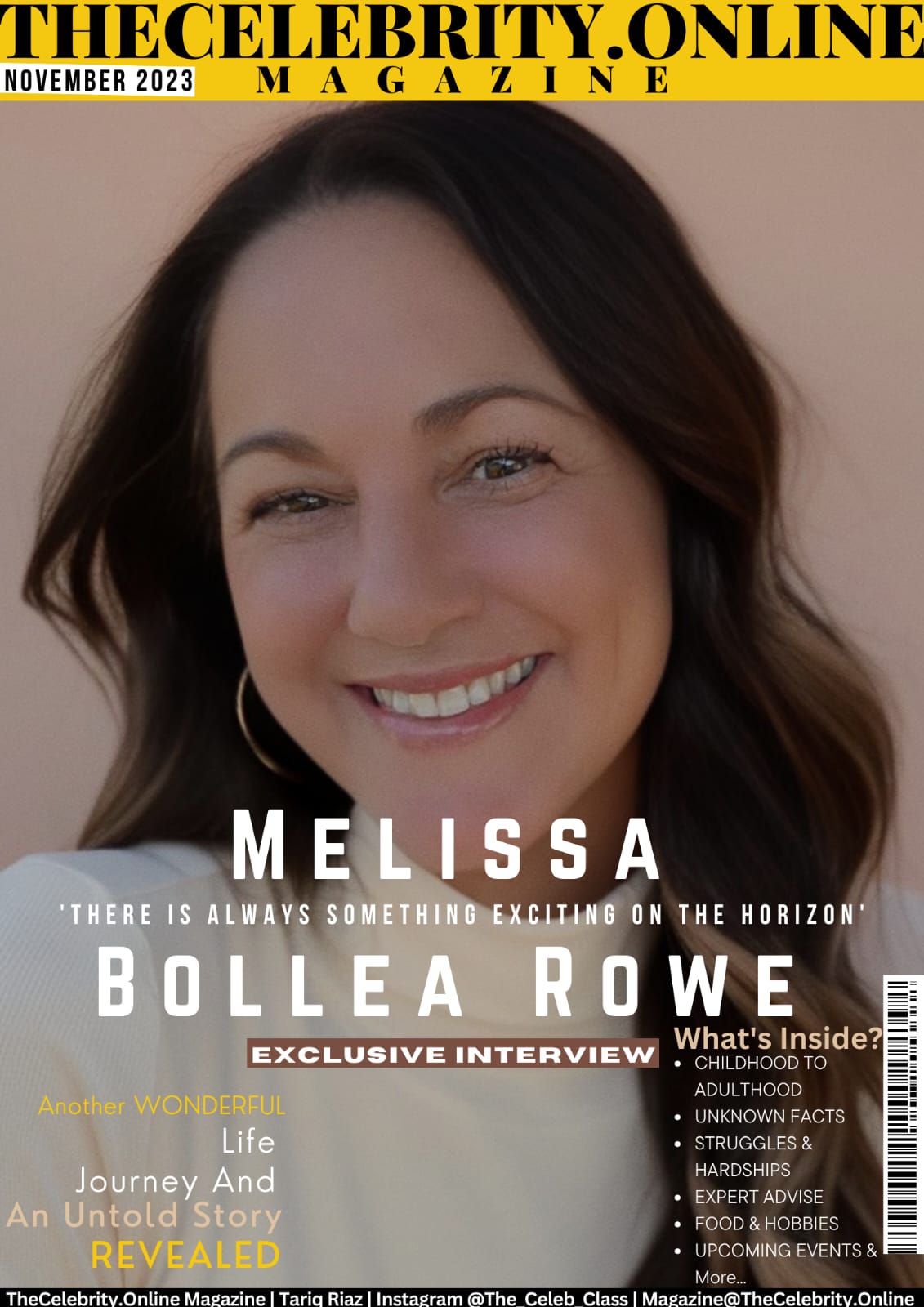 Melissa Bollea Rowe was recently interviewed by TheCelebrity.Online Magazine and below is the Q&A session we had with her.
Melissa Bollea Rowe As Cover Story – November 2023 Edition
Has songwriting always been in your soul?
Yes, songwriting has always been a part of me. I could hear lyrics and melodies from the time I was a small child. I've always felt as though the music was a gift that was given to me and that I was the conduit for it. I taught myself to play both guitar and piano. I desperately wanted to bring the music I could hear in my head and heart to life. Learning an instrument was a vehicle to help me do that. I had a tough childhood and unfortunately I wasn't afforded the luxury of music lessons, so the fact that I am where I am today, doing what I love and was meant to do in life, should be encouraging to anyone who has the desire to chase their dreams regardless of their circumstances. 
You've had songs cut by the famed Nine Days Band, Portland Singer, Songwriter of the year, Tyler Stenson. Well-known country music artists like Garth Brooks daughter, Allie Colleen, Mary Sarah, Karen Waldrup, Jimmy Charles, American Blonde, Brecken Miles, Rion Paige and so many more. Does the songwriting come naturally or is it a process?
Honestly it comes very naturally to me. I can hear an artist for the first time and in no time I am hearing a lyric and a melody for that artist in my head, in their voice. I am a songwriter through and through, however I enjoy performing songs too which is why Nashville is brilliant. It is one of the biggest music cities for performing songwriters. 
What has been your best work? Why?
No matter how many artists cut my songs, I believe my best, most important work to date, has been the creation of the songs I wrote and co-produced for "Speak Life, End Bullying, The Musical." To make an impact on someone's life in the way these songs have impacted youth in schools all over the nation is an honor and privilege I don't take lightly. In fact, the songs have also been turned into a program called "Lyrics To Life" and taught as part of the musical film in schools. This has been one of my proudest pieces of work.
Tell us about Rhyme Partners Music Publishing in Nashville, Tennessee and working with up-and-coming artists. 
Rhyme Partners is a boutique publishing company I started back in 2013. I am so blessed to be doing what I love in the music industry. Creating music, seeing those songs find their way onto radio, streaming and sometimes tv/film all the while inspiring and mentoring other songwriters and artists to chase their dreams and give them that blueprint. I'm pretty selective about the artist I champion. These days, so many aspiring artists come to music city to follow their dreams but few have everything it takes to go all the way. I'm pretty good at spotting authentic artists.
Your company has won many awards. Can you tell us about them?
Yes, however we have been blessed over the years to win so many awards that I'd be honored if you would visit our website to see a list of them. 
What do you look for in an artist?
What will people notice when working with you? Work ethic, talent of course and overall character. I treat each artist as an individual when I work with them. There is not one-size fits all at Rhyme Partners. I believe each artist is unique and we successfully customize campaigns as unique as they are. But I don't just work with artists, I work with companies and brands. I love writing songs for brands and commercials.
Your book "God, Gratitude, & Giving," was released in May, 2022 and reached #1 in Spiritual Healing on Amazon. Share your inspiration for your book.
My book God Gratitude and Giving has been such a blessing. It was inspired by a revelation I had one day when I was meditating. I had been going through a really tough time emotionally and feeling depressed. There was just a lot going on in my life at the time. So one day while I was in meditation, I was presented with these three words in this order, God, Gratitude, Giving. I knew immediately that my life would be altered from that day forward.  I understood completely that if I put my focus on these three things daily, I would have no room for the anxiety and stress that had been weighing me down. In my book, I go into what each word meant to me and how my life shifted dramatically. I give a lot of examples and share experiences through my journey. I include journal pages for the reader to make notes and encourage people to reach out to me. As a result, I've heard from so many people about how this little coffee table book has made an impact on their life. That continues to mean the world to me.
Your most recent #1 best-seller is called "The Musical Imprint," in which you co-published with Dr. Sarah Allen a Neuropsychologist from New Jersey. What is the musical imprint and what is your advice to young artists?
The Musical Imprint is an incredible anthology. It's a compilation of compelling stories and pivotal moments connected to a song. In it, myself, Dr. Sarah and 22 authors share stories about how a song marked a significant moment in each of our lives. This book is incredible, the authors of each chapter range from music industry executives, to major label artists, teachers, mentors, journalists, stylists and more. This book as well went to #1 in neuroscience and #2 in music, only second to Elvis Presley's Biography which came out the same day! My advice to young artists is to explore all corners of your creative writing. Becoming an author in addition to being a musician has been so amazing. 
What is next? 
There is always something exciting on the horizon. One of my most recent works, a holiday song I co wrote called "Merry Almost Christmas," was just featured in a movie called "Journey To Christmas." You can catch it on Direct TV, Dish, Hulu, Sling and many more outlets.
I've built a few new brands within Rhyme Partners and I am working on growing those brands in the coming year. I  feel like opportunities are always arriving for me to write, perform, speak  and mentor, I can't wait to see what the new year holds.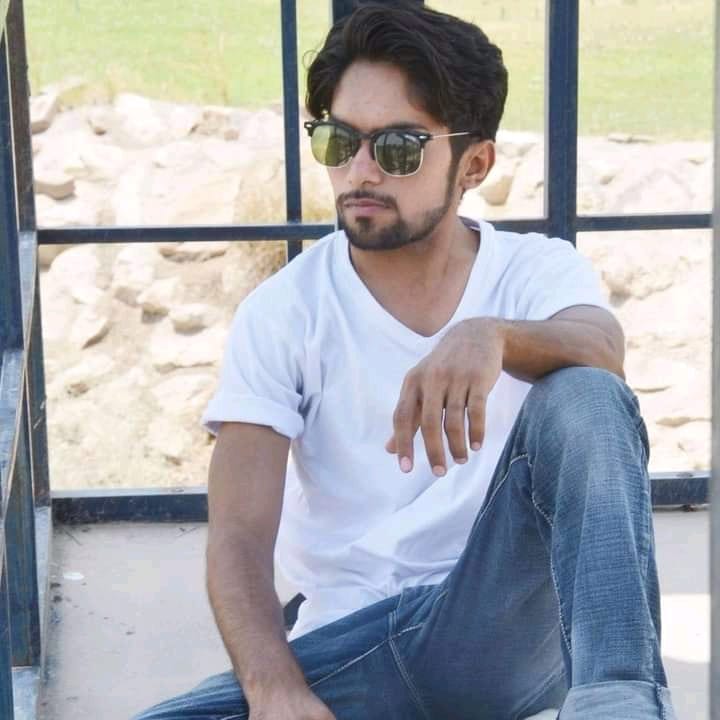 Tariq Riaz is the owner, writer and editor in chief of TheCelebrity.Online – Read more on our About Us page.
Read More From This Author At – Tariq Riaz