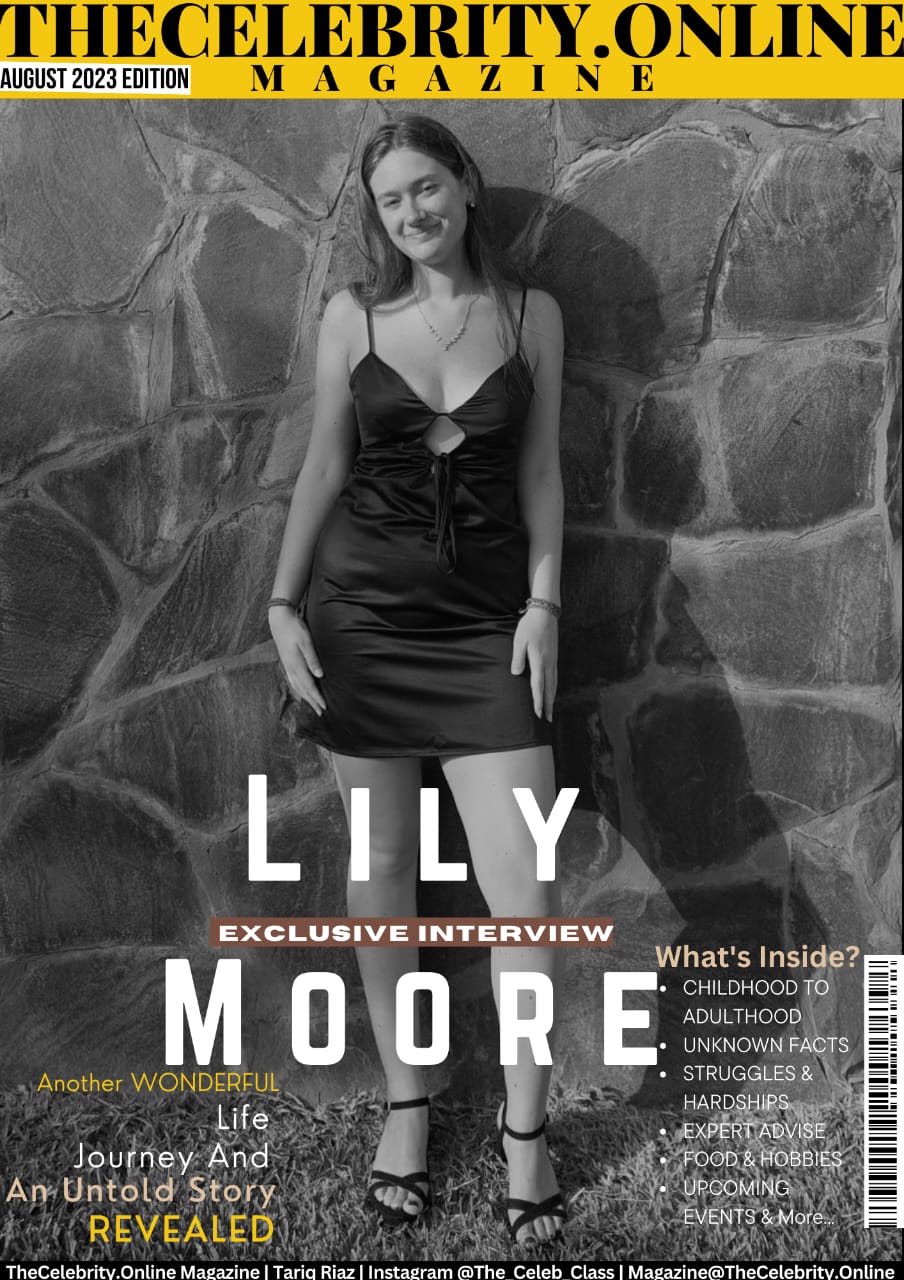 Lily Moore was recently interviewed by TheCelebrity.Online Magazine and below is the Q&A session we had with her.
Lily Moore As Cover Story Interview – August 20203 Edition
How do you introduce yourself and profession?
I'm a recently-graduated fashion design student hoping to one day share my interests in design with the wider world outside of my current smaller bubble. My biggest design passion lies with tailoring where I opt for creating silhouettes that will flatter the customer however they desire whether it is to be fitted and sleek or androgynous and make a bold statement.
Childhood to adulthood – how was the transition from childhood into adulthood/teenage years and what good and bad things can you remember?
The transition from childhood to adolescence became very blurry for me personally, not just due to the Covid-19 pandemic, but also the challenges I have faced growing up. Suffering from severe bullying from just before my adolescent years, I found it extremely difficult to find my childish, fun, excitable self again. Soon after beginning to find myself after being bullied by people I thought were friends, the pandemic then hit and I reverted to a quiet and very anxious individual as it felt safer and secure. Despite this, studying fashion design in central London just after the pandemic from the age of 16 to 18 has increased my confidence and I finally seem to have at least part of my old self reclaimed.
Struggles – what hardships have you faced during your life?
Aside from being bullied from such a young and tender age, I have an eye condition that sometimes has a vast effect on my visual processing of written words. It has meant that I enjoy non-verbal communication much more, aiding my artistic and creative passions in flourishing and becoming my best selling point. The eye condition is not serious in that I have failed academically, where I am still very much intelligent and knowledgable of traditionally-academic subjects, but it has subconsciously meant I have had to work harder in order to just match my peers. This shows today as I put in as much effort as possible so that I am always doing enough to succeed, and then also exceed standards and expectations.
Things that people usually don't know about you?
In September of 2022, I had the exciting opportunity offered through my fashion school to help out as a fashion dresser at the Spring/Summer 2023 show for Helen Anthony. They are a luxury brand that has a touch of deconstructed tailoring which was perfect for me to gain a fresh perspective of the runway by being behind the scenes and up close with the beautiful designs, inspiring my own tailoring possibilities. My main take-away, however, was the model I was helping, David Frampton, who is also an upcoming actor aside from his modelling. He was absolutely lovely, with very kind eyes and a calming voice, and he assured me I would make a great model and that there would be no harm trying it some day. I hope I cross paths with him again so I can tell him he was right.
What makes you unique from your competitors in the industry and life?
After completing my projects at fashion college, I have found my ideal target market and customer by calculating the balance between ethics, sustainability and profit. I seem to have more of an interest in creating luxury-level quality with more realistic and affordable prices for the modern person. I am tired, and increasingly bored, of seeing designer fashion houses add extortionate price tags to their creations just because of their name when a lot of the time the brands aren't as ethical and sustainable as they could be. While I can appreciate the designer names, there are too many ways to replicate designer looks using high street, mass market designs. Why is there no middle ground? This is why I want to be able to share my ideas to a larger crowd.
What are the major upcoming events and unforgettable moments or products/services that you want to promote/inform our readers about?
Lucky enough to live just outside London, I should be able to book tickets for the new DIVA exhibition at the Victoria and Albert Museum where they regularly refresh their themed fashion exhibitions. This DIVA exhibition in particular will showcase physical fashionable outfits from iconic moments in both dated and contemporary pop culture moments. The exhibition will explore how the representation of a diva has changed and been redefined through opera, the stage, popular music and film. It will therefore feature the powerful fashion inspiration from the divas from several eras such as the likes of Elton John, Cher and Tina Turner and their flamboyant, sometimes provocative selves. Anyone able to visit this exhibition between now and the 7th of April of 2024 should certainly consider it. While we will know the most recent divas, we can all learn about how some of the first divas have influenced the creative industries to this day.
What are your diet preferences, physical appearance, sizes and measurements?
I prefer to follow a balanced diet due to enjoying regular exercise – I could never be a vegetarian or vegan despite how much I love animals – so that I can treat my body well and give it the energy it needs to keep me alive. After struggling with eating and body image at an earlier stage in life, I now like to look after myself with the correct food groups. At the height of five feet and nine inches, I'm lucky I've been blessed with lovely long and slim legs. I have never loved my face, often having to see it most in the mirror after a breakdown since growing up with the experiences I did, but I do know that I have very blue eyes (a lot of people seem to complement them and love them more than me). My hair is usually brown but in the summer, I always manage to get some blonde hairs around my hairline – even after safe sun exposure.
What expert advice would you like to share with the readers about professional and social fields of life?
In social settings, don't be afraid to ask questions and make connections. When given the opportunity to talk and get to know someone new, I take it, and even if the friendship doesn't last as long as expected, at least I can say I tried and I made the first move. Stop waiting for people to come to you, if you feel as though there is an emotional connection in any way, you have nothing to lose. Over time, this will help with confidence in professional settings where communication will be strong and make you approachable. Just remember one thing…you are just a speck of dust on a floating rock in infinite space, who really cares?
Social media links.
Main Instagram account: https://www.instagram.com/lilyyymmx/
Design portfolio Instagram account (not yet completely set up): https://www.instagram.com/portfolio_lilym/
Upcoming print design account: https://www.instagram.com/printsby_lily/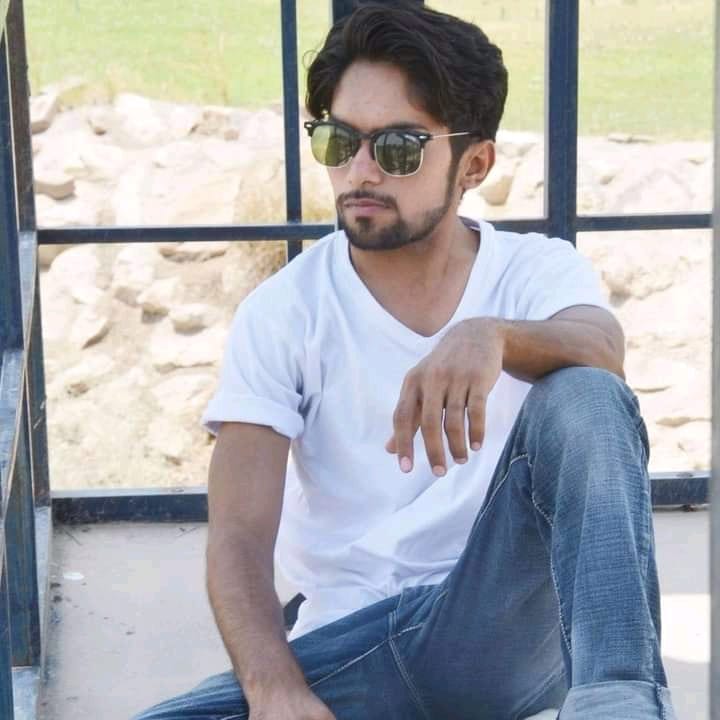 Tariq Riaz is the owner, writer and editor in chief of TheCelebrity.Online – Read more on our About Us page.
Read More From This Author At – Tariq Riaz