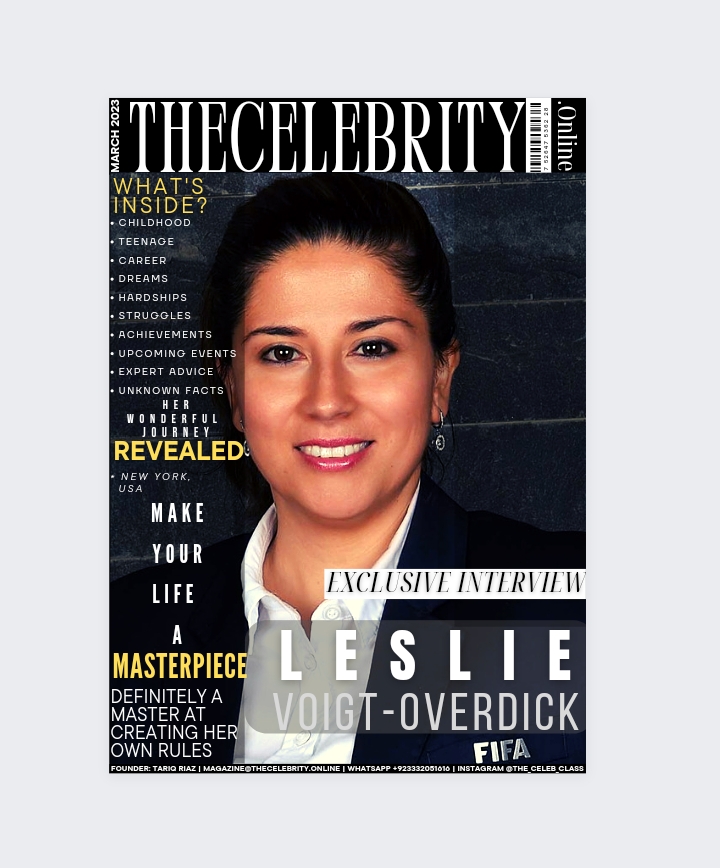 Leslie Voigt-Overdick was recently interviewed by TheCelebrity.Online Magazine and below is the Q&A session we had with Ms. Leslie.
Leslie Voigt-Overdick As Cover Story Interview Feature – TheCelebrity.Online March 2023 Edition
How do you introduce yourself?
Leslie Voigt-Overdick: She makes things done in an efficient way – that's my reputation!
I've been in the football since I was 3 years old and in the business industry since more than 8 years.
I am originally from Chile and raised in Switzerland. I speak 8 languages. Sport is more than just an industry for me – it is pure passion – emotion and challenges! I see the latter in particular quite often in business. For this reason, I help sports organizations and companies to be ahead of the economic and social demands by objectively questioning what already exists and optimizing processes for sensible efficiency. It is also important to control complex issues and projects in a focused manner in order to grow sustainably.
I am networked in the entire sports industry around the world at management and project leader level. I support sports organizations and companies sustainably to become more profitable & demanding and complex projects implemented quickly and efficiently.
How was the transition from your childhood into adulthood/teenage and what good and bad things do you remember?
Leslie Voigt-Overdick: Sports was always my loyal companion. From childhood till now. I still play football. And the passion is still here like day 1. One of the personal tragedies I've experienced 4 years ago was my father's death. This was very shocking since he always supported me on all football related matters I had.
Struggle – What hardships have you faced during your life?
Leslie Voigt-Overdick: Change of society and cultural shift from Chile to Switzerland. Other culture, language, country mentality. Was a very though time but i managed it very well with the support of my parents.
What things people usually do not know about you?
Leslie Voigt-Overdick: My private life. This stays always private.
What make you unique from your competitors in the industry and life?
Leslie Voigt-Overdick: I stay loyal to my values: honest, humble, communicate always positive, no matter in which stress situation you are. Mentorship, efficient, empathy, gratitude (appreciation for the good things in one's life), respect (treating others with dignity and consideration, regardless of their background), tolerance and Integrity (acting with honesty, sincerity, and a strong moral compass, even when it may not be the easiest or most convenient path).
What are your major upcoming events?
Leslie Voigt-Overdick: This year I will be pursuing some interesting personal projects. From which you will for sure hear more about in the coming months.
What are your diet preference and physical measurements?
Leslie Voigt-Overdick: Salad should always contain lemon. Less meat but if then always good quality!
What expert advice would you like to share?
Leslie Voigt-Overdick: Always work with passion, dedication and hard work. If you dont work with passion then change your job!
What are your social media links?
Leslie Voigt-Overdick: Follow me on following handles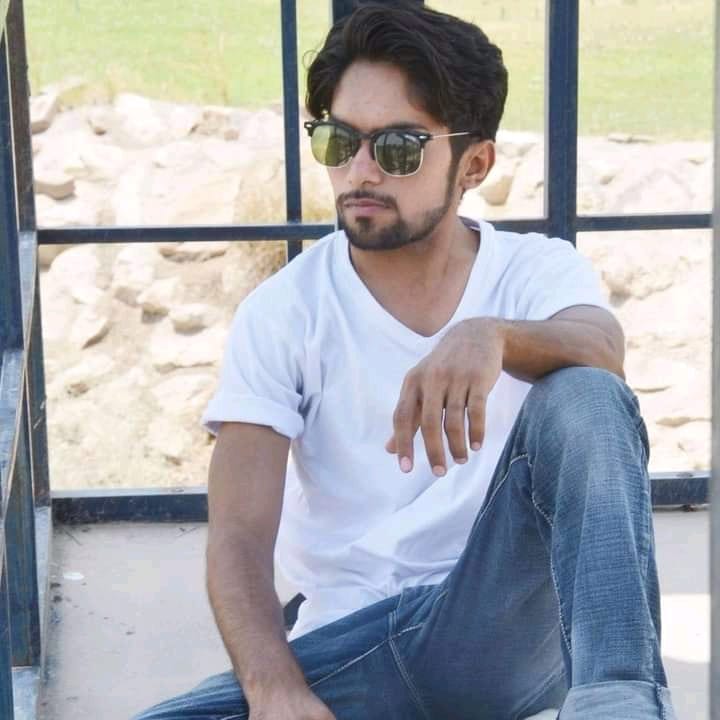 Tariq Riaz is the owner, writer and editor in chief of TheCelebrity.Online – Read more on our About Us page.
Read More From This Author At – Tariq Riaz