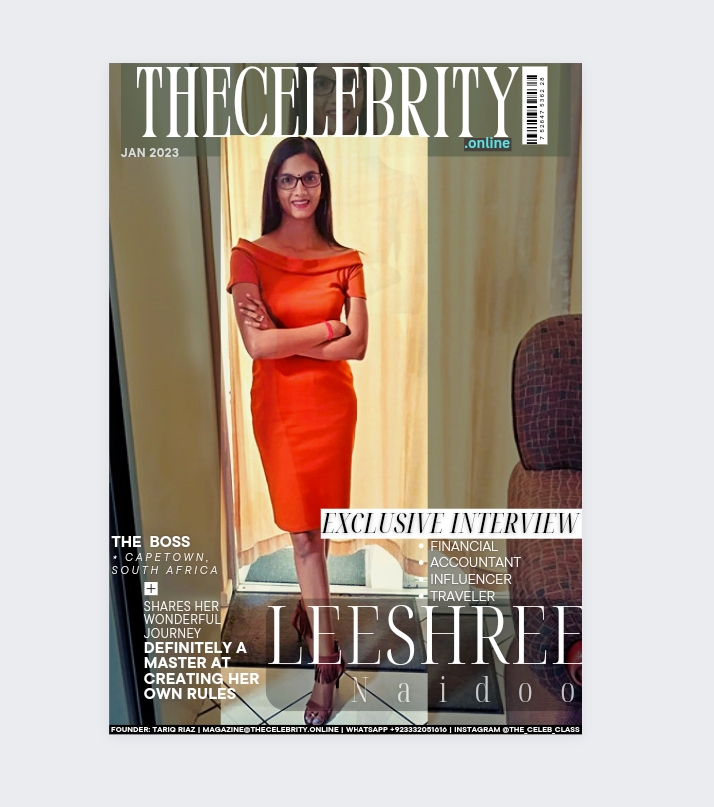 Leeshree Naidoo is an accomplished Financial Accountant by profession. She is a strong independent woman who enjoys hiking, yoga and spending time in nature and with animals. Moreover, she also enjoys travelling.
TheCelebrity.Online Magazine has recently interviewed this wonderful figure and below are the answers she had for our questions.
Leeshree Naidoo As Cover Story Interview Feature – TheCelebrity.Online January 2023 Edition
Childhood to Adulthood – How was the transition from your childhood into adulthood/teenage and what good and bad things do you remember?
Leeshree Naidoo: Childhood was not easy, I had a tough up-bringing, I had a lot of responsibilities from a young age. I always had the grit of focusing on attaining a good education & I'm the 1st in my family to acquire a tertiary education. There is no handbook to excel in each stage of your life, bad experiences teach you best lessons & good experiences give you memories.
Struggle – What hardships you faced during your life?
Leeshree Naidoo: I have faced a lot of hardships in my life, including being bullied in school. I have struggled with weight & self worth issues.
Things people usually don't know?
Leshree Naidoo: I love rock music.
What make you different from your competitors in the industry and life?
Leeshree Naidoo: Everyone is unique in their own special way, stemming from your childhood, beliefs and value systems.
What are your diet preferences, physical appearance, sizes and measurements?
Leeshree Naidoo:
Mostly fruit & vegetables
Brown hair & skin
Height 1.65m
What 'Expert Advice' you want to share with the readers about professional and social field of life?
Leeshree Naidoo: Nothing worth achieving comes easy. Strive to achieve work-life balance. I am a firm believer in Karma.
Follow on instagram: https://instagram.com/lee_19_naidoo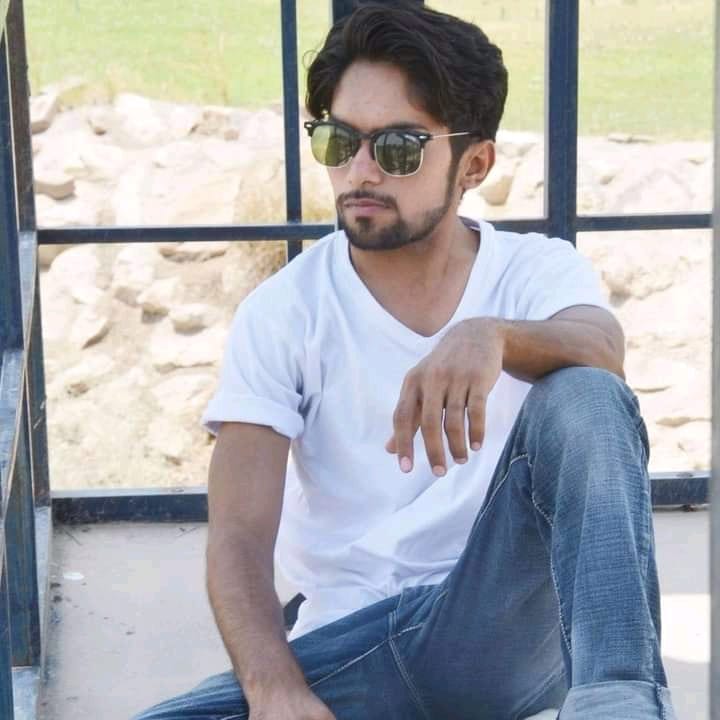 Tariq Riaz is the owner, writer and editor in chief of TheCelebrity.Online – Read more on our About Us page.
Read More From This Author At – Tariq Riaz