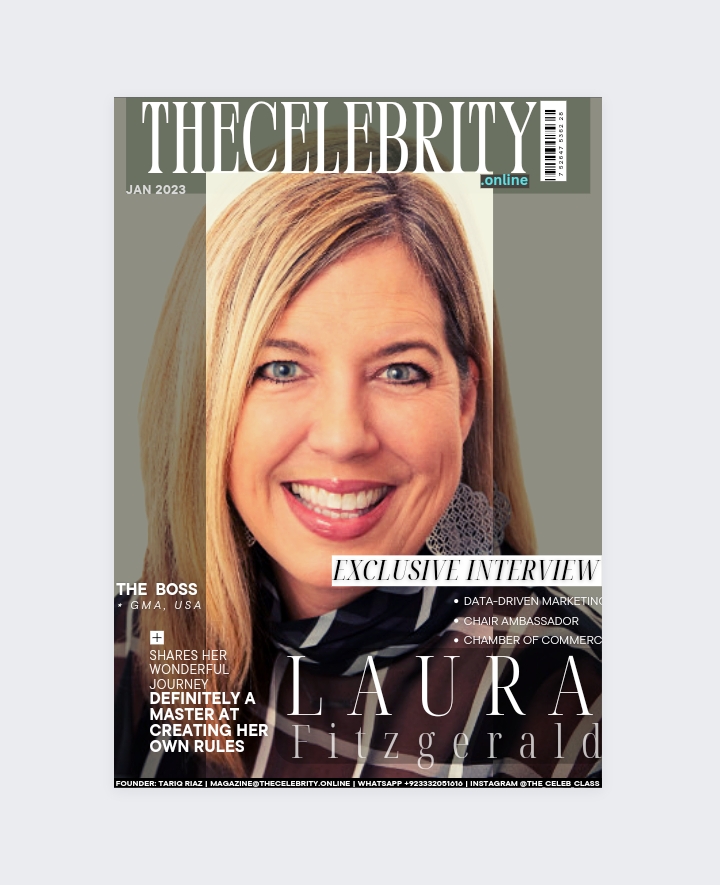 Laura Fitzgerald is a married mother of 3 (Ashley 35, Connor 22, Cassidy 20). She is the CEO of her household and have been in marketing and sales for much of her professional career. Ms. Laura's true passion is human interaction and personal relationships!
TheCelebrity.Online has recently interviewed this wonderful figure about her journey of life and below is the Q&A session we had with her.
Laura Fitzgerald As Cover Interview Feature – TheCelebrity.Online Magazine January 2023 Edition
Childhood to Adulthood – How was the transition from your childhood into adulthood/teenage and what good and bad things you remember?
Laura Fitzgerald: I remember the transition being a bit of a challenge, as my parents divorced and then reconciled 6 years later. I remember needing to be involved in many different things to feel connected. That was my path and the reason for the need to be a part of many different organizations professionally and personally. I try to find a way to make a challenge an opportunity! I became a single mother at 22 and while it wasn't easy, she was an incredible blessing! Life lessons are critical pieces of our personal puzzles.
Struggle – What hardships you faced during your life?
Laura Fitzgerald: I have been blessed with a life that, while it has had its ups and downs, it has not had as many "hardships" as other people have had to face. My father passed at 67, my mother battled Lymphoma and won, and we have certainly had our financial woes! However, I've always had a roof over my head, family support and friends to share experiences with. I am grateful for it all!
Things people usually don't know?
Laura Fitzgerald: I have always loved to dance! I was on the dance team in High School, in College at the University of Wisconsin and then for the Milwaukee Bucks. I then went on to coach the Madison Memorial Dance team for 3 years and watched my youngest daughter enjoy the same experiences that I did.
What make you different from your competitors in the industry and life?
Laura Fitzgerald: I think the thing that makes me different is my intense sense of loyalty. Once you have me in your corner, I am going to have your back, watch you succeed and do everything possible to help you be on the path of happiness both personally and professionally. It's pretty basic, but it has always been my mission.
What are the major Upcoming Events & Unforgettable Moments or products/services that you want to promote/inform our readers about?
Laura Fitzgerald: If you want to connect with a marketing partner who will take a personal interest in your business I am your person. If you want to impact your community with whatever amazing offerings you have, I can help you attain those goals. I try to be creative and innovative and curious.
What 'Expert Advice' you want to share with the readers about professional and social field of life?
Laura Fitzgerald: When things get hard, take a deep breath there is always a solution! Listen to the signs the universe is giving you and ALWAYS be grateful for what you have been given!
Your social media links and more?
Laura Fitzgerald:
LinkedIn; https://www.linkedin.com/in/laura-fitzgerald-a6238040/
Instagram; https://www.instagram.com/laurafitzgerald35/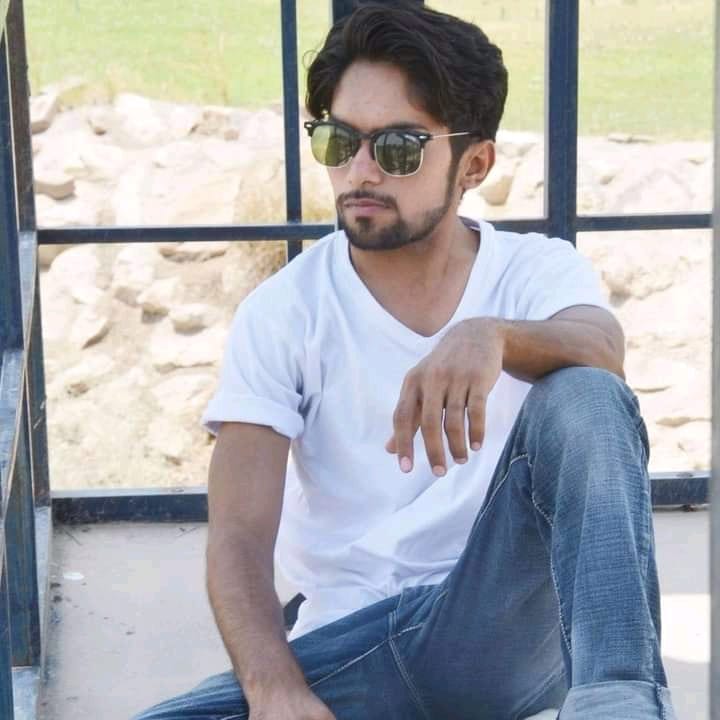 Tariq Riaz is the owner, writer and editor in chief of TheCelebrity.Online – Read more on our About Us page.
Read More From This Author At – Tariq Riaz