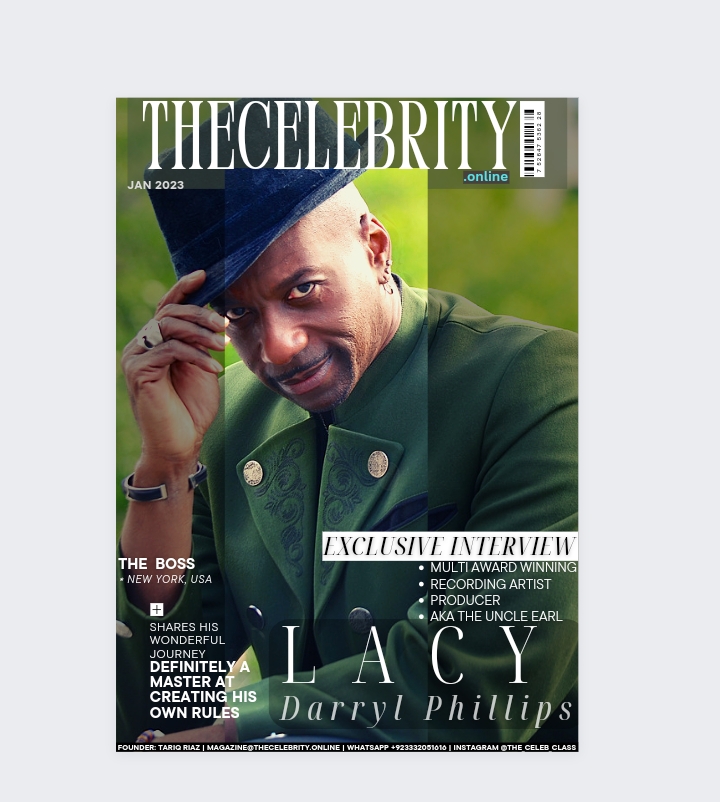 Lacy Darryl Phillips aka THE UNCLE EARL is a Multi-Award Winning Recording Artist, Songwriter, Producer, Creative Director, Choreographer, Actor, Radio Personality, DJ and Native New Yorker born and raised in Brooklyn.
He is the President of Earl Hitz Records, a NYC label created to embrace the sounds of house, dance, electronic pop, soul and funk music. He is also the Creator/Producer of Ultimate Underground, Host/DJ of his weekly radio show, The Ultimate Underground Experience now celebrating it's 13th successful anniversary.
His career spans over five decades and encompasses Theater, TV, Film, Video, Dance and Music. Lacy Darryl Phillips has worked with Karyn White, Chaka Khan, Mariah Carey, Lauryn Hill, Vanessa Williams, Grace Jones, Sheena Easton, Peabo Bryson, CeCe Peniston, James Ingram, Lou Rawls, Bette Davis, Debbie Allen, Ray Chew, Randy Jackson, N.W.A. (Dr. Dre & Eazy-E), Jimmy Z., Alyson Williams, Tony Terry, Lonnie Gordon, Michael Peters, Lester Wilson and Bob Fosse to name a few.
Lacy Darryl Phillips As Cover Interview Story – TheCelebrity.Onlime January 2023 Edition
Childhood to Adulthood – How was the transition from your childhood into adulthood/teenage and what good and bad things you remember?
Lacy Darryl Phillips: Wow! Transition from childhood into adulthood was a bit devastating. As a child, I was a boy soprano singing to the heavens then all of a sudden puberty set in and the voice began to change.
For a brief moment in time, I became paranoid and self-concious of myt speaking and singing voice.
I bcame desperate for another form of expression which led me to the life of dance. It was a way for me to express my emotions, thoughts and feelings without being heard. Also, I had a false sense of body coordination, an unexpected growth spurt and raging hormones, lol. So, it was neither good nor bad, more like a period of indifference.
On one hand, I found my inner voice through Dance which added a significant component to my performance skills, as an actor and singer. On the other hand, Dance became my main focus for many years to come, which afforded the opportunity to dance around the world, teach in many different countries and I became highly sought after by some of the most prominent directors and top choreographers in this country and abroad.
Struggle – What hardships you faced during your life?
Lacy Darryl Phillips: During my lifetime, I have faced many hardships including racism, discrimination, sexual harassment, drugs, deception and being misunderstood, not necessarily in that order. Let me be clear,
I am a child of the 60's. Back then, the mere fact that I had enough talent to join the Broadway community and trasport my talents to Hollywood was an amazing revelation. As a young Black Man, I had to be ten times more talented than my Caucasian counterpart to even be considered.
Once I was in the arena, I was expected to conform to a certain protocol of ethics and behavior, so to speak. My father and mother instilled a certain amount of pride in me to never back down, never give in and never surrender, which was not a popular policy in some circles. I was deemed difficult to work with and accused of being a rebel. However, to this day, I still have those thought and belief patterns and they have served me well because I'm still here and still very relevant.
In reference to the actual incidents mentioned above, I will not discuss because I don't want to get into the blame game. Just know that I'm a survivor.
Things people usually don't know?
Lacy Darryl Phillips: Some things that people usually don't know about me is that I can at times be a recluse. I love my alone time and I don't feel lonely. I learned to love myself and be comfortable with just being with myself and my thoughts a long time ago. I have often stayed in my apartment for weeks at a time just as long as I had enough food and beverages to sustain.
Friends and family were sometimes concerned, however, in that "me time" I created some of my best works. One fun thing that people usually don't know about me is that I was a Club Kid back in the day and deep down inside, I still am! There is something about House Music that feeds my soul and stimulates my spirit which translates into a treasure trove of creative freedom and expression.
The last fun thing I will share is that I come from a showbusiness family. My mother is Sandra Reaves-Phillips (Northern UK Soul Star, Broadway, TV & Film Actress/Singer) and my sister is Marishka S. Phillips (Acting Coach, Director, Producer, Filmmaker).
What make you different from your competitors in the industry and life?
Lacy Darryl Phillips: What makes me different from my competitors in the industry and life is that I am open and available to receive information which allows me the ability to become a blank canvas to be painted in any given situation that I choose to partake in.
Whether it's music, dance, performance art or teaching, that mentality informs me and allows me to be open to change, new ideas and ways of thinking, especially in collaboration efforts with others. I actually love collaborations because it unlocks hidden treasures of the mind, body and spirit. Also, I am willing to make a fool of myself for the sake of art.
I never take myself to seriously and accept constructive and creative criticisms.
What are the major Upcoming Events & Unforgettable Moments or products/services that you want to promote/inform our readers about?
Lacy Darryl Phillips: I have a few exciting projects on the roster, at the moment. As far as music is concerned, I most recently won 2 awards from the X-Pozing Music Awards (XMA) in Chicago for Best Album/EP & Best Song "Feelin' Good" in the Dance/Electronica category featuring Jose Luis Beiras (Argentina) Mark Cousins (UK) Devid Morisson (Italy) Jack Angel (Russia) Sam De DJ (South Africa), a new EP entitled "Find You" with DJ/Producer Michael Kruse (ToySounds) from Germany all released on Earl Hitz Records.
As a director/choreographer, I was instrumental in staging a production of "Ain't Misbehavin' at California Center for the Arts, "Forever Plaid" at Theatre Raleigh Arts Center and "Cherry House" for the Broadway Bound Theater Festival on Theatre Row in New York City.
My most exciting moment was being accepted and receiving a scholarship to the Clive Davis Instiitute of Recorded Music at NYU in association with Tisch & Billboard. I will begin this Winter semester and I am stoked! What a way to start the new year.
What 'Expert Advice' you want to share with the readers about professional and social field of life?
Lacy Darryl Phillips: Some pearls of wisdom that I'd like to share with you is simply this, we are all in this thing called Life together. No matter what your line of business is or what talents you have, where you come from, your race, your gender, your sexual identity, how much money you have or not, it's important to discern the difference of living life as a Human Being as opposed to a Human Doing.
Human Beings have compassion, empathy, nurturing qualities, selflessness, are caring, practice sacrifice and are willing to go the extra mile for the team. We can't take anything that we acquire with us, therefore we should leave this earthly plane emptied out. Blessings, Love and Magic to everyone!
Your social media links and whatsapp number?
Lacy Darryl Phillips:
http://www.youtube.com/user/earlhitz012210
https://www.instagram.com/theeearl
https://www.facebook.com/lacy.phillips.58
https://www.facebook.com/TheUncleEarl
https://www.facebook.com/The-Uncle-Earl-175118672523043
http://www.linkedin.com/in/lacydarrylphillips
http://www.reverbnation.com/TheUncleEarl1
https://open.spotify.com/artist/69s86GmStl8WVczOfKvB93
http://www.musicxray.com/profiles/841
https://itunes.apple.com/us/artist/the-uncle-earl/id1021752486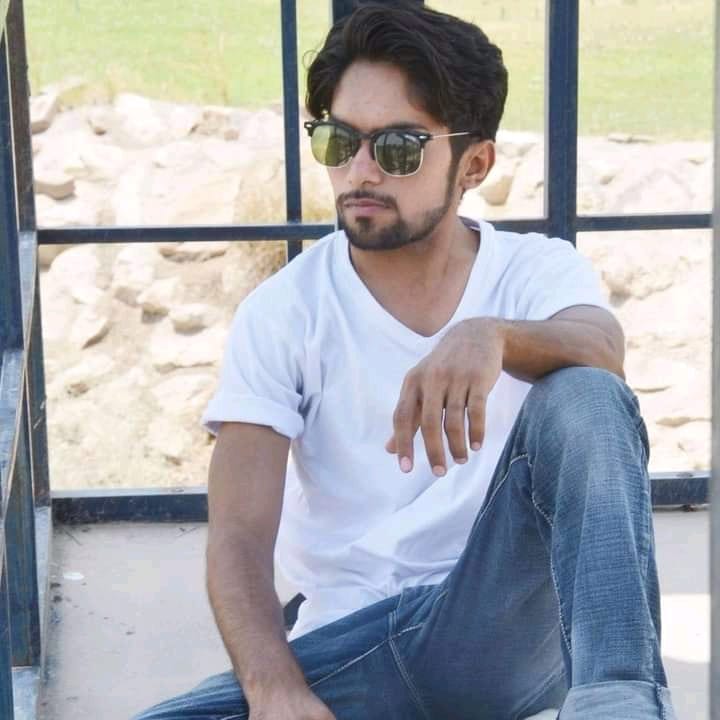 Tariq Riaz is the owner, writer and editor in chief of TheCelebrity.Online – Read more on our About Us page.
Read More From This Author At – Tariq Riaz