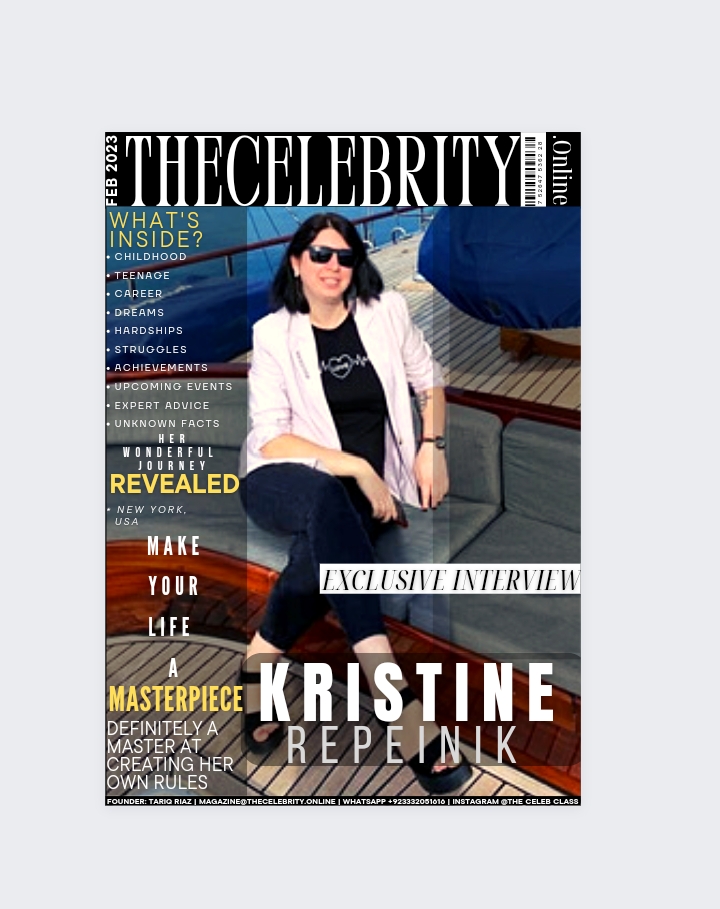 Kristine Repeinik is a wonderful 37 years old Regional Sales Director at the famous Yacht & Fleet management APP. TheCelebrity.Online has recently interviewed this amazing figure for the cover story feature. Below is the Q&A session we had with Ms. Kristine.
Kristine Repeinik As Cover Story Interview Feature – TheCelebrity.Online February2023 Edition
How do you introduce yourself?
Kristine Repeinik: Hey, I am Kristine Repeinik, 37 years old by passport but much younger in soul. I consider myself as a positive, optimistic, friendly but the same time pretty hardworking person. I am passionate about two things: my family and my job. Originally I am coming from the marine family – my father and my younger brother are seafarers. So it is a destiny, I guess, to connect my life with the sea. I started my carrier from the position of the office manager in Crew management company (marchant fleet) 16 years ago.
Almost 7 years ago I met one person who introduced me the yachting world and I fell in love with yachts!!
Nowadays, I am Regional Sales Director at the famous Yacht & Fleet management APP – Seazone Smart Management – our software helps yachting professionals to optimize the operational processes, save their time and grow. For me it is a perfect job – the dream one!
How was the transition from your childhood into adulthood/teenage and what good and bad things do you remember?
Kristine Repeinik: You know, I was well-mannered and well-behaved child, whom my parents were of proud of. But this teenage period….oh…)) I guess, many of us did the things, they regreted about later – blond-red-violet hair, personal protests against the family rules, bad company etc..
But I am very gratefull to my parents who supported me all the time and showed me the right direction. As a result, I have grown up to a strong, responsible, honest, well-mannered and well-educated (I have a Master degree in English philology) woman with the right life values.
Struggle – What hardships have you faced during your life?
Kristine Repeinik: Most of the people do not care about you at all and are not ready to help, untill they do not see the benefit from this. Like market relations. Unfortunately we see less cases of unconditional kindness, love or care. And this frightens.
What things people usually do not know about you?
Kristine Repeinik: Hmm…Many people do not my real feelings or inner condition. I do not like to "open my soul" to everybody unless this is my closest friend or husband.
What make you unique from the rest of people?
Kristine Repeinik: I do not try to be unique person but just to be true and alive. Be thankful to God for all what I have. That's all! Speaking about the product, Seazone is the unique One-Stop Shop App cause it covers all the yachting industry aspects and really makes the life of yacht managers and yacht crew easier!
What are your major upcoming events?
Kristine Repeinik: For the readers who are connected with the yachting industry, I recommend to try our yacht management software – Seazone.app. It was made by the yachting professional based on their experience and industry needs. Yacht & Charter Fleet management requires much time and manpower, but not with Seazone app. For sure, it is worth of trying!
What are your diet preference and physical measurements?
Kristine Repeinik: I try to do sports at least once per week. And as I have a dog, street walking three times a day is a must!) No strict diets – I eat many fruits & vegetables, drink water and stay positive!
What expert advice would you like to share?
Kristine Repeinik: Once you put the aim to yourself, you should achieve it! It can be hard and take much time but… Even one small step forward each day is much better then doing nothing! Do not be lazy, be productive!
What are your social media links?
Kristine Repeinik: Oh, I am almost everywhere in SM but mainly use FB and Linkedin.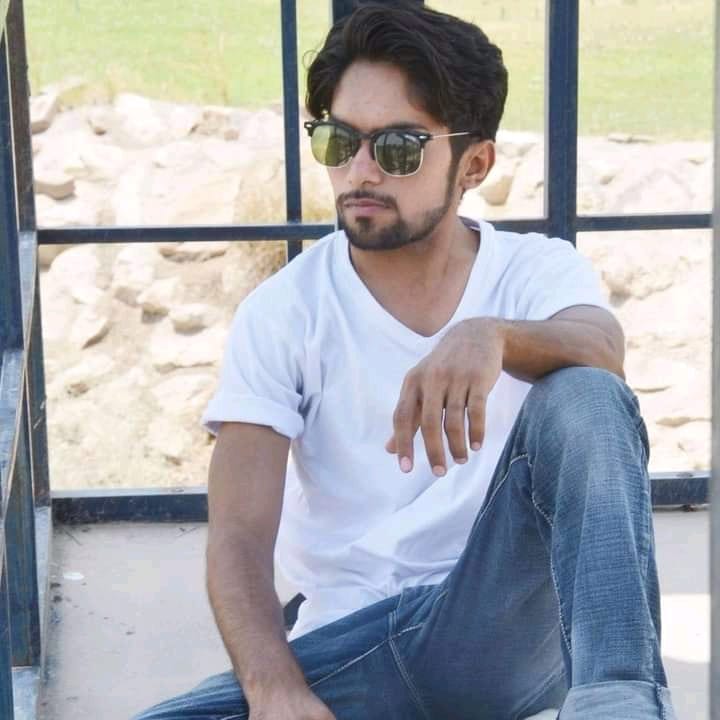 Tariq Riaz is the owner, writer and editor in chief of TheCelebrity.Online – Read more on our About Us page.
Read More From This Author At – Tariq Riaz