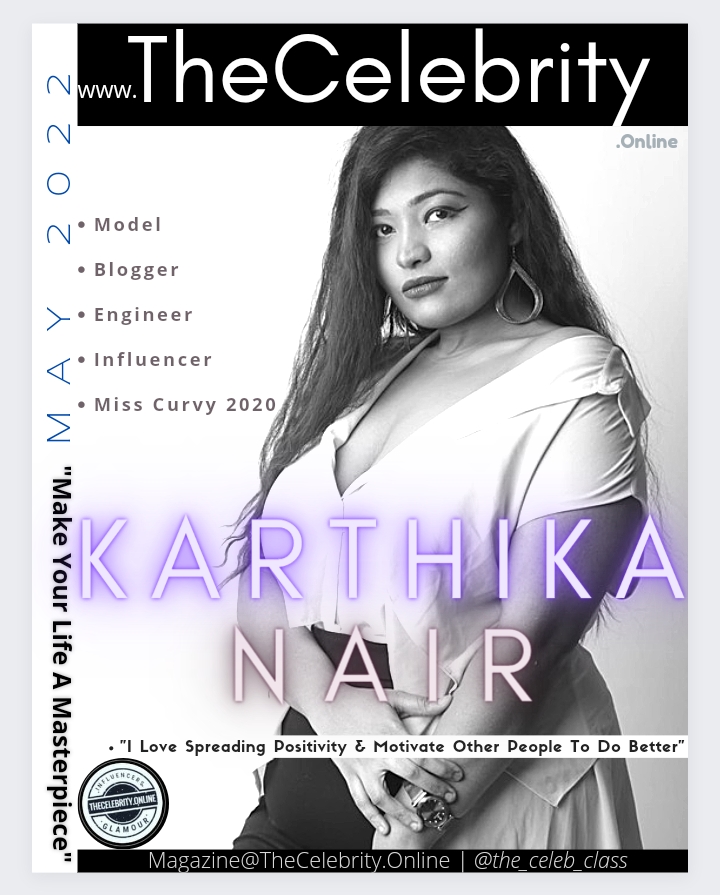 Karthika Nair from India is a humanity lover, passionate about life and love. By profession, Karthika Nair is an engineer, examiner and by passion a social media content creator, influencer and blogger! Karthika love to spread positivity and her mission is to motivate people and be the voice of those women who lack the confidence and courage to fight for themselves!
TheCelebrityOnline Magazine has recently interviewed this beautiful curvy model from the land of love.

Karthika Nair's Good Things To Remember – Her Innocence !
This is the quality that makes Karthika Nair real even then and now! The real friendships. Last but not the least love! Love that was pure and unconditional!
"People Did Not Value Emotions" – Karthika Told TheCelebrityOnline
"Bad things to remember – People don't value your emotions when you are a good human being."
They take you for granted and this has hurt Karthika while she was growing. Heart aches, reality checks from those whom you considered close in life !
Karthika Nair's Hardships

Hardships that Karthika Nair faced! The biggest was 'Body Shaming' in one word! Karthika Nair was always targeted for her weight, looks and people used to make fun of her ever since childhood. They used to call Karthika "Moti/Fat/Bhais" and what not. Karthika still remember the worst comment was "apni shakal dekh in mirror, who will marry you, you fatso"
Things that people do not know about Karthika Nair

People don't know that Karthika is a go getter and a bebliever. Karthika love to take challenges in life.The zeal in her keeps motivating and she want to set her own example one day!
What makes Karthika Nair Different from others?

"What makes me different is the fact that I'm unique!" Karthika see life as a gift not a curse. She see life as blessing and not worthless! Karthika see life as love and not hate. She see life as inspiration.

"Family and friends have been very special to me" – Karthika Nair
Without them she consider herself as no-one. Karthika is choosy and she only open up in front of her close friends that respect her and love is what she live for!

Karthika Nair's Lessons Learnt In Life
"Never fully trust anyone – Never love that person who broke your heart bcuz he/she can do that again – Never allow anyone to be your weakness – Never allow anyone to be your weakness – Use brains and heart in situations! Never use them together."

Karthika's Biggest Achievements
Instagram recognized Karthika Nair officially as a Creator i.e BORN ON INSTAGRAM. The moment was really special and emotional to Karthika when she received the creator award from Instagram team for her excellence and dedication towards her content creation!
"I believe to be simple in life and real" Karthika Nair
Being a creator she does not want to endorse any product that is just because a huge brand! She has events lined up for NGO, Fashion, Beauty brands and last but not the least Karthika is a Plus Size groomer! She train people under her supervision and also she is the Jury of "Spotless Face of India 2022" which is a talent/beauty pageant!

Karthika Nair's 3 Tips
"One is to be kind, Second is to be a giver Third is be real in life and always stand for truth."

Karthika Nair's Profile attributes include: Live, love, laugh. Caring, helping, down to earth and the most important above all she live for respect!

What attracts Karthika the most in a person is the honestly that she see in his/her eyes. For Karthika, life is a blessing and she love to talk with people who have success mindsets, who have some goal in life to become something !
"Content creation industry is not easy" – Karthika said
Creators put efforts, heart out just to show you what is real and what is not. Karthika Nair's content is about plus size fashion.
"Why plus size is not accepted in India that much as compared to outside… We all are equal in front of God then why is it that we are shamed just because we are Plus ?I have mailed body inclusive concept to many brands and have not got reverted ! Why such neglectance towards us ?I crave for respect and not money cuz I can earn money easily but the respect that I will earn will teach me to be humble and kind in life !" said Karthika.

Karthika Nair Expert Advice
"Just be yourself, love yourself completely! Do not copy anyone rather prove yourself that you are worth it." Karthika Nair

Karthika Nair Contact Details
Contact Email for brand collabs/invites
ka**********@ya***.com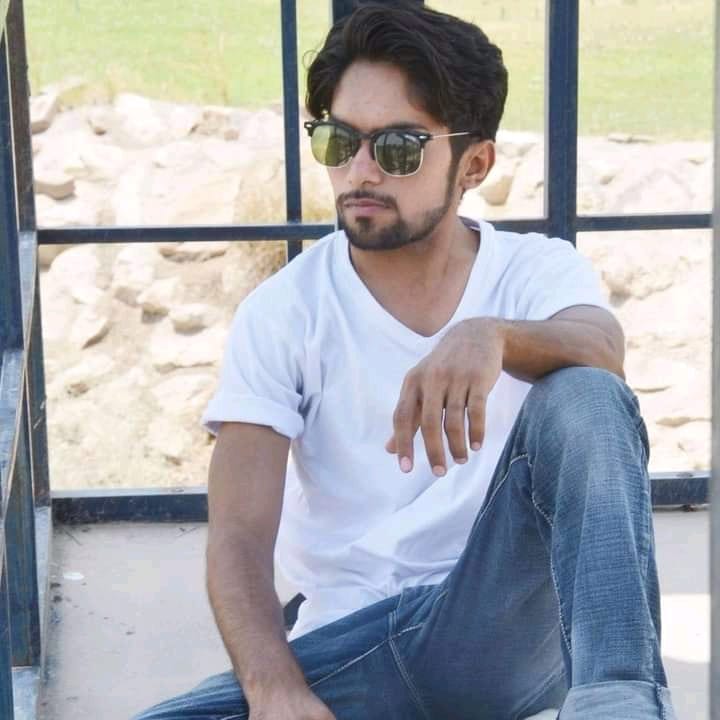 Tariq Riaz is the owner, writer and editor in chief of TheCelebrity.Online – Read more on our About Us page.
Read More From This Author At – Tariq Riaz