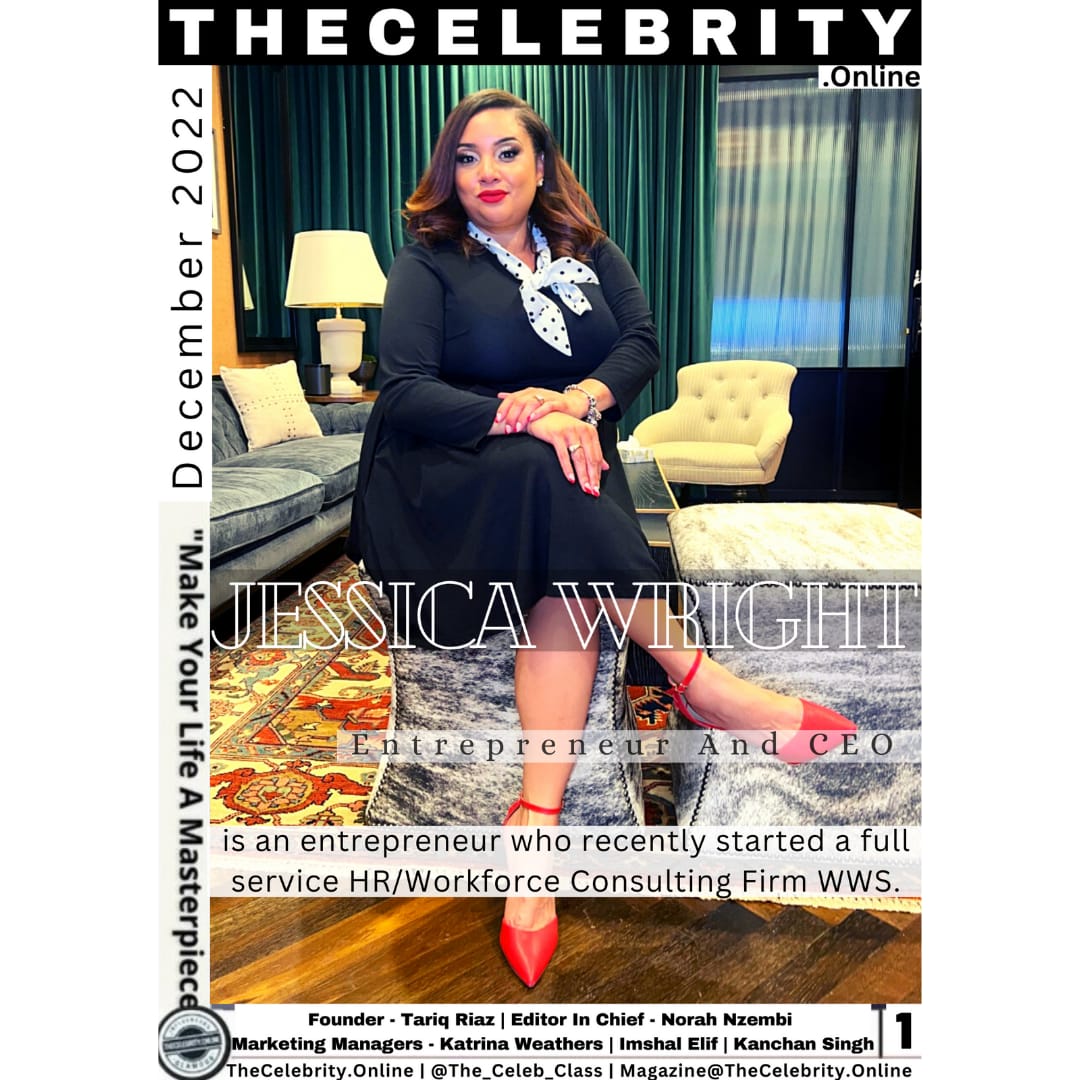 Jessica Wright is a female entrepreneur who recently started a full service HR/Workforce Consulting Firm, Wright Workforce Solutions. WWS was designed to help small to mid-sized businesses that cannot afford full-time HR services but are in need of these vital services especially in the beginning stages of business.
TheCelebrity.Online has recently interviewed this wonderful figure as c. Below is the question and answer session we had with Ms. Jessica Wright.
Jessica Wright As Celebrity Of The Month – TheCelebrityOnline December 2022 Edition
TheCelebrity.Online: Ms. Jessica, How was the transition from your childhood into adulthood/teenage and what good and bad things you remember?
Jessica Wright: Childhood to adulthood was rough for me. I lost my father at 9 years old and became a teen mom at 14. I am now very proud of the true grit and perseverance that it took to overcome the obstacles that I faced at a very young age.
TheCelebrity.Online: Struggle – What hardships have you faced during your life?
Jessica Wright: After my father died, dropping down to one income thrust my mother and I into poverty that I didn't realize and I don't think my mother was ever truly prepared for. Followed by 5 years later having a child of my own only further deepened the poverty conditions.
Fast forward to the age of 32 I lost my mother due to Sepsis. Fast forward to the 35 I lost my brother and father within a week of each other due to Covid-19.
Hardship is something that I know very well but perseverance and never giving up get me through every time.
TheCelebrity.Online: Things people usually don't know?
Jessica Wright: I have taken on the role of keeping the family together, learning all of my mom's homemade recipes, utilizing her holiday decorations, planning holiday gatherings and taking pride in love that is family.
Family does not always mean blood, but family is always welcome.
TheCelebrity.Online: What make Jessica Wright different from your competitors in the industry and life?
Jessica Wright: I truly believe that my biggest competitor is myself. However, I genuinely go above and beyond
to help each and every client giving them my undivided attention, fair pricing, and service they
can stand on. In life, each person knows where they stand with me. I pride myself on being
transparent and treating everyone with respect while creating a safe/judgment free space for the
people in my life to share their truth and know I am there for them.
TheCelebrity.Online: Family & Affections – Tell about your family, friends and loved one?
Jessica Wright: I have 2 beautiful children. My daughter is a nurse RN, BSN graduated in April 2022 and is now
working on her residency at Mercy Health. My son is a standout D1 Football player for the NKY
United Titans. I have been married to my high school sweetheart for 6 years. I have a very tight
knit network of friends who have become family and family who supports me no matter what. I
love each and every one of them.
TheCelebrity.Online: Lesson learnt in life – What are the lessons you learned so far in your life?
Jessica Wright: God will never place more on your shoulders than you can bear. Don't ever be afraid to ask for
help.
TheCelebrity.Online: What is Jessica Wright's biggest achievement?
Jessica Wright: Taking the leap and launching my business.-Wright Workforce Solutions
TheCelebrity.Online: What are the major Upcoming Events & Unforgettable Moments or products that you want to promote/inform our audience about?
Jessica Wright: No major upcoming events—
Products I would like to highlight:
Wright Workforce Solutions provides affordable Workforce Services that include:
Leading strategic planning sessions
Employee performance improvement (PIP) creation
Employee terminations
Employee handbook creation or update
Change management plans
Customized team retreats or meetings
Targeted recruitment plans
Front-line supervisor & employee training
Team development
Candidate screening
Candidate interviewing
Creation and implementation of the new hire onboarding process
Staff career coaching
You have a workforce challenge, we solve it!
TheCelebrity.Online: Share 3 tips with our readers from your area of expertise?
Jessica Wright:
-The right staff in the right place makes all the difference
-Process, procedures, and expectations can make or break your business at any phase
-You must create a culture of accountability
TheCelebrity.Online: What kind of people you love to interact with and why?
Jessica Wright: I love interacting with positive people and business minded idea people. I could talk business
ideas and strategy all day long!
TheCelebrity.Online: How do you see your industry doing in 2023?
Jessica Wright: I see my industry growing. So many new businesses emerged from the pandemic and I am here
to help them. I see myself growing by adding different consultants in different fields of expertise
to expand the service offerings.
TheCelebrity.Online: What 'Expert Advice' you want to share with the readers about professional and social field of life?
Jessica Wright: Whatever your goal is…NEVER GIVE UP!!
TheCelebrity.Online: Jessica Wright's Contact details and social media links?
Email: Je*****@th****************.com
LinkedIn: https://www.linkedin.com/company/wright-workforce-solutions/
Facebook: https://www.facebook.com/WrightWorkforce/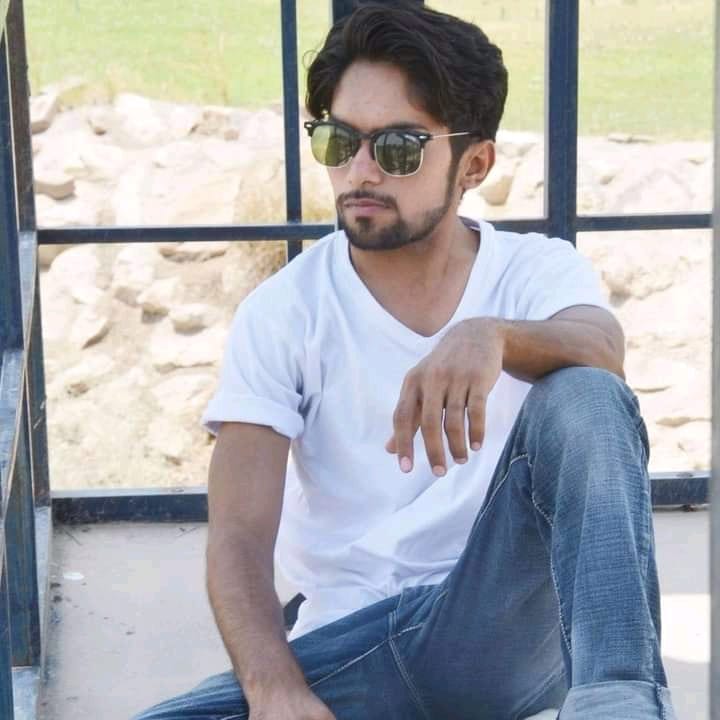 Tariq Riaz is the owner, writer and editor in chief of TheCelebrity.Online – Read more on our About Us page.
Read More From This Author At – Tariq Riaz