Jennifer Mannion was recently interviewed by TheCelebrity.Online Magazine and below is the Q&A session we had with her.
Jennifer Mannion As Cover Story Interview – October 2023 Edition
How do you introduce yourself?
I am Jennifer Mannion, an author, speaker, teacher and intuitive healing practitioner. Most people call me Jenny. I help people by offering them easy tools to overcome the past to create a future of their dreams.
Childhood to Adulthood – How was your transition from childhood to adulthood and what are the bad and good things you remember?
My transition from childhood to adulthood was a very mixed bag, as it is for most. I grew up in New York City and definitely enjoyed all the city had to offer as a teenager. I was clubbing at an early age and dance was a huge part of my life. Being in dance classes in NYC allowed for me to be on stage at Carnegie Hall and Lincoln Center for recitals. I struggled and wasn't happy in my high school, The Bronx High School of Science which was a lot of pressure.
I battled anxiety and depression at times, but it also got me interested in mental health. Going to college at Penn State and leaving New York definitely helped me to grow and reach out. It was nice to go somewhere and feel like it was a fresh start. I went with purple hair and had a lot of fun while choosing my own classes and getting my degree in psychology. As an only child, I always sought out being with friends and loved getting to know different people. My friends have always been a very important part of my life.
Struggle – What hardships have you gone through in life?
I have had my share of hardships as everyone has, but there are two main ones that stick out. The first was being very ill and in chronic pain for 7 years. I was diagnosed with 4 different ailments, told by doctors I would never get better and would likely wind up in a wheelchair. Instead I wound up healing myself in 3 weeks and it sparked my spiritual journey, and a deeper love and passion for helping others. I have been healthy for over 17 years now.
The second hardship I faced was losing my mother, who was my best friend, and my example of unconditional love. I spoke with her each morning and she could make me laugh no matter what was going on in my life. Losing her was grief experienced at a whole new level and over 3 years later I still miss her every day. Losing her also made it necessary for me to find my own peace every morning, and I have been meditating daily for over 1,000 consecutive days. I want to be able to show up in love and peace as she did in this world.
What do people usually not know about you?

I absolutely love board games, puzzles and anything that makes me think. I am a constant learner and each day make it a point to learn something – about myself and about the world.
What sets you apart from your competitors in the industry and in life?
There is nothing more important to me than showing up authentic and walking my talk. If anything I am hyper-aware of that and it has made me make some pretty uncomfortable but necessary changes in my life. I know I am a constant student and love that I surround myself with people who are also seekers and people walking their talk.
What are your upcoming major events?
I am part of the Most Important Patient (MIP) events which are launching in 2023. There will be Expos and workshops to help people put themselves first, gain tools and heal from within.

I am also part of an ongoing site: http://selfworthnow.com It is a 26 day program people receive emails daily on a lesson of self worth to integrate via music, a story, affirmations and more. I am one of 8 experienced energy healing practitioners sending energy and running a quantum script in the background for the people in the program. We have already witnessed some significant shifts with members. Embracing self-worth is critical for moving forward in life in new ways and not getting in our own way.
I also recently had a workshop with a fellow author and friend, Seana Zelazo on Creating Heaven on Earth, that we may be turning into a downloadable class. I am always about new ways to help people. If you stay tuned on my site – I post interviews and events there.
What are your food preferences and physical attributes?
I call myself a Cheagan. (Cheating-Vegan) LOL I am 90% vegan. At home where I can control it, it is easier. If I am out I will "cheat" if my body calls for something or if there is cheese or egg in something and I have limited choices. I will also sometimes eat fish. But I had a lot of food intolerances, and for my physical and spiritual health I have noticed it helps.
Your love life, relationships and family?
I have been in the relationship of my dreams for over 9 years. I met him online, but we had a lot of friends in common and our kids had been in school together. He is my best friend and we have so much fun no matter what we do – hikes, dancing lessons, games, puzzles, cooking together, being with friends, etc. He always makes me laugh and is a constant support and such a huge gift in my life. I still get excited each day he comes home from work. We have 2 kids each who are all grown. My youngest is in college and his oldest just had a baby. They are all such amazing people, in healthy relationships and I feel it is such a gift to have all 4 of them, and their partners in our lives.
What expert advice would you like to give?
It is never too late to change your life – in whatever area you are unhappy with. Owning your self worth, self love and JOY allows you to step into a life perhaps you never imagined. You deserve healthy relationships, financial abundance, health, a joyful career, passions and happiness.
Your social media handles and website links?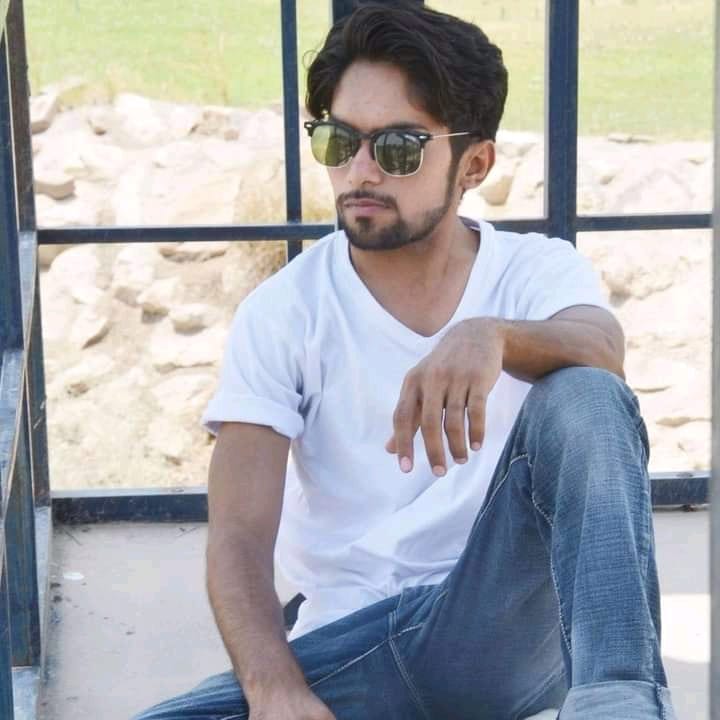 Tariq Riaz is the owner, writer and editor in chief of TheCelebrity.Online – Read more on our About Us page.
Read More From This Author At – Tariq Riaz