James Muimi was recently interviewed by TheCelebrity.Online Magazine and below is the Q&A session we had with him.
How do you introduce yourself and profession?
James Muimi: Hi, my name is James, and I am currently an inspiring model/actor/musician. I have just started working in the industry and am quite excited to be properly introduced into it. What brought me into modelling was designers like ASAP Rocky, Pharrell Williams, Kanye West, Virgil Abdul and Yohji Yamamoto fashion designs and influence in the industry. Acting wise Damson Idris has been a huge inspiration on me with his performance in snowfall not only just being an amazing actor but also someone who is a successful black British act as well, if I was to have a movie career I would much like one like Leonardo DiCaprio who has countless classic works but I would have only change have one singular Oscar (blasphemy in my opinion), I would love to work with Disney and be the main role as spider man (Miles Morales). In music my inspirations range from Drake, Partynextdoor, Kanye, ASAP Rocky, The Weeknd, MJ, Burna Boy, and Tems.
Childhood to Adulthood – How was the transition from your childhood into adulthood/teenage and what good and bad things you remember?
James Muimi: My transition from a child to teen was pretty good some of my best memories come from that time (I'm only 21 so…) I remember going to my first concert for my 18th birthday, it was Denzel Curry, and I went with two friends at the time it was such a great night with a lot of mosh pits and me almost losing my phone in said moshes. From playing man hunt to late night gaming sessions with my friends I would say I had a pretty good teenage hood. My transition from a teen to an "adult" was a bit rougher due to covid taking 18-20 basically away from me but in that time, I've learned more about myself and have taken more risks in doing what I want as you never know what you could be missing.
Struggle – What hardships you faced during your life?
James Muimi: I would say identity has been an issue that I've faced, I believe it's a common stage in most people's life hence a midlife crisis occurs in your 40s if you don't have one in your 20s, I think we have them due to a realisation that we may not be leading the life that we would want to live and may have coasted through life instead taking a harder road with more bumps but with a higher ceiling, luckily I think I realised that early on in my life where I'm not tied down to anything and take said risk without it looking like I'm going crazy.
Things that people usually don't know about you?
James Muimi: Most people wouldn't know about me pursuing a creative career as I'm kind of living a double life, but I would say I'm currently writing a book, I know I should've put "aspiring author" at the beginning but after finishing the game of thrones series and being an advent manga reader, I wanted to create a story/world of my own. Unfortunately, I have gotten past the opening scene in the prologue, but these series of books are more meant for when I turn 40-50 and decide to properly settle down on work and focus on them. Another thing people may not know is how ambitious I am and how much I want to invest into a gaming company to help fund research on VR and expand it to be as realistic as possible as escapism is probably the most profitable business we could ever invent.
What makes you unique from your competitors in the industry and life?
James Muimi: An egotistical person may say "my good looks and charm" even though that may be true, I believe it's quite simply my approach on life, I have two sayings in life "have the audacity" and "and no is always the answer until you ask" I mean it got me in the magazine with no prior experience in any of the industries I mentioned so imagine a year from now where I'm not looking for a foot in the door but owning the whole block.
What are the major Upcoming Events that you want to inform our readers about?
James Muimi: If the book ever comes out expect it 2042 on my 40th birthday and my friends and I are making a music project which will release this summer!!
What Expert Advice would you like to share with the readers about professional and social field of life?
James Muimi: I'm probably the worst person to ask this after all I have a third motto in life "if I don't become fat, it isn't my concern cause we all die one day" but I would in seriousness say drink a lot of water everyday like 4-5 litres, it'll do wonders for you AND CLEAN YOUR PILLOW it's really your biggest hater!!!!!
Social Media Platforms:
Instagram: @Jamesmuimi,
@Vprince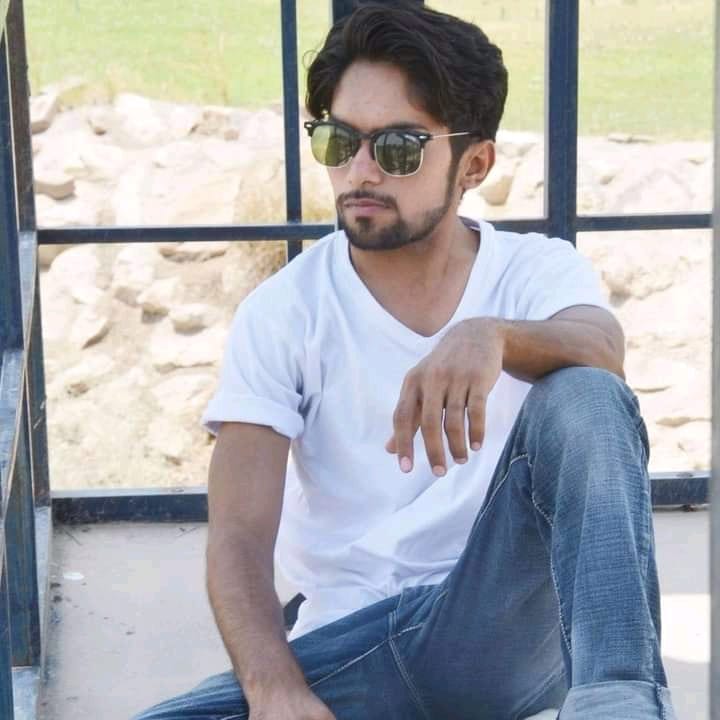 Tariq Riaz is the owner, writer and editor in chief of TheCelebrity.Online – Read more on our About Us page.
Read More From This Author At – Tariq Riaz