Jacksie Raymond was recently interviewed by TheCelebrity.Online Magazine and below is the Q&A session we had with her.
Jacksie Raymond As Cover Story Interview Feature – TheCelebrity.Online April 2023 Edition
How do you introduce yourself?
Jacksie Raymond: My name is Jacksie Raymond and I'm from Sin City of Lynn, Massachusetts (45 minutes from Boston) and now a Houstonian. I am proud member of Sigma Gamma Rho Sorority, Inc. and an active Youth leader in the Adventist Christian community.
I am a product of excellent HBCU education from Texas Southern University and Virginia University of Lynchburg. I share an amazing heritage from of the Island of Hispaniola- the Pearl of the Antilles, Haiti. Lastly, I am a growing professional in the healthcare administration space in the Technology Industry.
Childhood to Adulthood – How was your transition from childhood to adulthood and what are the bad and good things you remember?
Jacksie Raymond: My transition from childhood to adulthood was interesting due to the fact that the week of my 18th birthday, my family and I moved to Texas. I didn't know anyone from there.
I was definitely out of my element when I entered into my senior year of high school; I knew no one and I had to make a choice; whether to enjoy the year and suck it up or continue to be bitter. I went to Lynn English High School from 9-11th grade and now looking back, everything seemed sweet. I knew my friends since elementary school and I participated in Girls Inc of Lynn.
I was in MCJROTC, an active youth leader at my church, an AP- Honor Roll student that loved to bring positivity everywhere I went, but on my first day at Cy-Fair High School, I quickly realized that this mini transition I was experiencing now as Senior; that would experience again as a Freshman in college. My senior year made me understand that my transition into adulthood was a journey that I couldn't rush into and that I wouldn't receive all the answers that I wanted. I had to trust the process and take it step by step and appreciate every level. I quickly learned that my parents' position in my life shifted. They were no longer walking in front of me, but walking behind me.
They went from providers to mentors. Through them, I learned to lean on advisors and mentors for different phrases into my young adulthood to Navigate my new season.
Struggle – What hardships have you gone through in life?
Jacksie Raymond: At a young age, I understood that while life is a blessing there are times when things get tough and that's when you have to activate your faith to get to brighter days. My family are proud immigrants from the western side Haiti. Though my younger brother and I did not experience the same struggles nor hardships they endured, we witnessed our parents sacrifice to wanting a better life from themselves, me, and their parents.
I witnessed to struggle my grandparents trying to learn a new language at the age of 50 to make money to live in a foreign country. As the eldest, I was voluntold to teach them English to the best of my ability or serve as translator if a stranger came to our door.
What do people usually not know about you?
Jacksie Raymond: Many people don't know that English is not my first language. Now I speak English with a southern-Bostonian accent. Though I was born in Boston, growing up, Haitian Creole was my first language. My parents, aunts, uncles, and grandparents spoke to me in Creole majority of the time. As a result I had to take ESL classes when I started elementary school because I had habit of speaking to my teachers and responding to them in Creole.
When I came to Texas in 2015, I had to test out of an ESL course to continue in my AP English class.
Now, I know and understand about 7 languages (not fluently) and working towards of my goal of becoming a hyper Polyglot. These languages are Haitian Creole, French, Spanish, English, Korean, Chinese, and Japanese.
What sets you apart from your competitors in the industry and in life?
Jacksie Raymond: What sets me apart from my competitors in my industry and life are my skill sets. My educational background is in Healthcare Administration from Bachelor's to Doctorate. As of my career background, I believe I am a Jack of all trades. My experiences pay homage to Higher Education, Student Housing, Career Development, Public Health and Research, Crisis Management and Business Operations.
Getting into Healthcare Administration is not a straight path. There are so many ways to get into healthcare but finding the right path for you is essential to what you want to do as a career. I struggled in finding myself in healthcare but I allowed my diverse background to push me to where I want to be. My lack of for some, is an investment for another.
What are your upcoming major events – Unforgettable Moments or products/services that you want to promote/inform?
Jacksie Raymond: Currently, I am working on a new career guide into Healthcare Administration and developing a Healthcare Search Firm for upperclassmen and college graduates. I made previously but it was more based on different sectors healthcare and positions.
My new guide will include that and focus on how to navigate the search on getting a career in healthcare administration. It will include resume and LinkedIn building, how to network, dressing for success, internships and personal branding, exposure to different healthcare sectors, and education.
As an HBCU graduate that felt lost in the midst of Covid-19, I want to pay it forward for the next generation of graduates to feel confident and equipped to get a career or internship that aligns to their path of Healthcare Administration.
What are your food preferences and physical attributes?
Jacksie Raymond: I am a fanatic for Hotpots and Korean Food! My favorite Korean Dishes are Bibimbap and Bulgogi.
What expert advice would you like to give?
Jacksie Raymond: It's okay to not take the "traditional" route in working in the hospital as a healthcare administrator. It's okay to not take the first position offered to you because it's underpaid. It's okay to feel that you do not have enough experience to do the job.
Align your passions to your career search (Do you like serving people? Do you like leadership and management? Do you have a passion for research?, Do you favor diplomacy or higher education?- Healthcare is needed every sector!)
Consolidate your skill sets and experience and understand that your diverse training adds value to the companies you are applying to
"You lack experience"- When one door closes, another opens. Take some time to add more value to your resume. Go to https://www.theforage.com and complete any virtual internship to your liking or review the Free certifications at https://www.msicertified.com (Lean Six Sigma White Belt, Project Management Essentials, and Business Management)
Set up informative interviews with Mid Level and C- suite executives. Trust me, they have been there, done that.
Have your 30 second elevator speech ready at all times! You never know who you will meet and where you will meet them.
Keep up with industry news and trends. If you are not in the healthcare industry yet, stay ahead and follow the trends and see how it can work towards your goals.
You are exactly where you need to be in this season; prepare for where you want go next in the new season and take the leap of faith to pivot!
Your social media handles and website links?
Jacksie Raymond: Let's connect on LinkedIn at https://www.linkedin.com/in/jacksie-raymond-mha-b4b489171/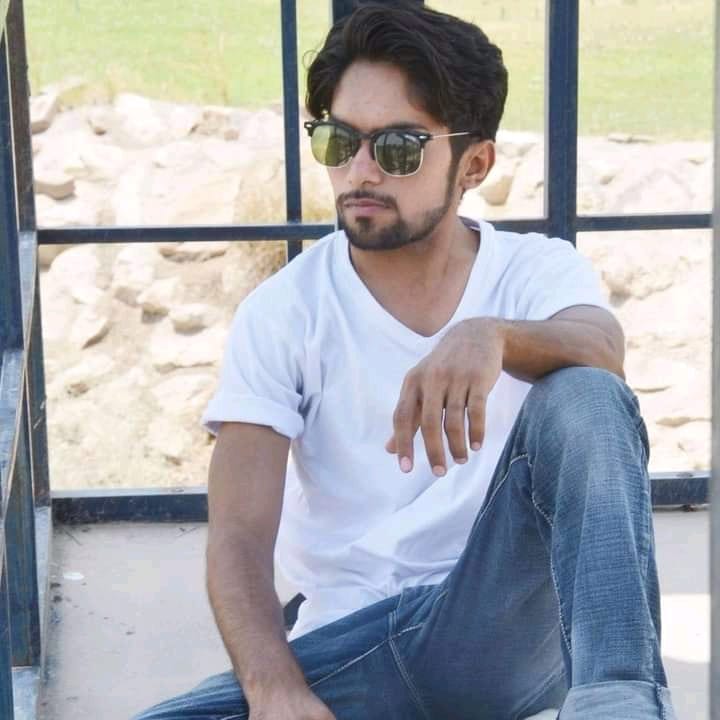 Tariq Riaz is the owner, writer and editor in chief of TheCelebrity.Online – Read more on our About Us page.
Read More From This Author At – Tariq Riaz