Ishika Taneja Exclusive Interview For TheCelebrityOnline Magazine | February 2022 Edition | Cover Celebrity
Miss Ishika Taneja is TheCelebrityOnline Magazine's Cover Celebrity for the month of February 2022 edition.
TheCelebrityOnline has interviewed Ishika Taneja and we are bringing some interesting, unknown facts from the life of Miss India; World Record Holder, Actress, Beautician and Motivation Figure Miss Ishika Taneja.
Ishika Taneja Exclusive Interview – How Was Your Transition From Childhood To Adulthood?
As a child when I was born we were going through a lot of financial problems. My parents had lost a lot of money and in fact when my mom was pregnant she was very scared that I'm going to come into the world and we really didn't even have the money to eat two meals in a day. So, she was very scared what to do and what not to do, in fact she started her beauty business because of that reason as well.
When I was born, my mom's business took a real kick right in the beginning and it started doing really well. Her business started to grow but the sad part was that my parents were very busy making a living to settle me and my sister (my sister is 10 years older to me).
Our parents wanted us to settle down with the best of things so they were very engrossed in the business and they could hardly take care of me. I was a very shy child but then later when my dad realized it is around 7th grade that I am very shy and he started pushing me towards becoming independent and making my own decisions.
My dad really pushed me to travel a lot. From grade three, I started traveling, I traveled to Kuwait alone myself. Then, in fourth grade I traveled alone to Italy by taking connecting flights. Once, I was in the fourth grade I always wanted to do something in beauty and makeup because I was so mesmerized by whatever my mom was doing.
I started my own salon which was a kids parlor and I still remember Munmun Sen and Riya Sen came to inaugurate that parlor and I had the selection of the toys to the selection of how the interiors, the mirrors, the chairs, how they should look like, I decided everything. I think giving me a lot of independence made me very entrepreneurial girl from since my childhood.
Ishika Taneja Exclusive Interview – What Hardships Did You Face?
Biggest hardship that I faced was all created by me. My mom Bharti Taneja, being a pioneer in the industry, brought me a lot of opportunities in a platter. That was when I started doubting myself that whether it is me and my talent or it is all because of my mom and her standings in the industry?
So, after getting myself educated in the field of makeup and beauty from schools in India, LA and London, I decided to try my talent in the Hollywood. I did not take money from my parents and I went to the Hollywood and started working as an intern.
Biggest hardship was when I had no money left from my parents and I was working with Rihanna's makeup team where they were participating in LA Minga and I was part of it. I did not have food on me and I was hungry and there was a leftover pizza that somebody from the team ate and threw it in the dustbin. The pizza was covered so I kind of stole it and I ate it. I still remember that moment and I'm never going to forget that day. That shook me entirely and made me realize that I really need to earn money.
Ishika Taneja Exclusive Interview – Things That People Usually Are Unaware About You?
People usually don't know that I worked with LMFAO, I've worked with Rihanna, team Britney spears and Mickey Avalon. I've worked with all of these people in Hollywood as a makeup artist. I've headed the teams of Miss Teen USA and I've also worked as an intern for Miss USA. Those were very beautiful experiences that I have gotten into.
My only goal each day is to be a better version of myself. I think that the best part of myself is that I flow with the universe. I do not have boundaries and I do what I am passionate about. Also, I want to pay back my society so I have also worked for acid attack victims and I got my Rashtarpati honor for this cause.
Ishika Taneja Exclusive Interview – What Is The Valentine's Day For You?
Valentines have always been very special to me and I think the most important thing is that you have to celebrate it with the right person. You have to be with somebody that empowers you and respects you and loves you and cares for you. It is the most important thing and rest of the things are very secondary.
But if you are in a steady relationship; for me, it has always been very important that I'm pampered well and I am given a beautiful surprise. So, it's very important for me to be treated nice and made me feel like a queen but I think it's a it's a two-way journey. The guy needs to pamper the girl to the fullest and the girl really needs to be the right backing for the guy so that he can grow and empower.
To be a power couple is the most important thing for me and every girl and every woman on this planet deserves to be the queen.
Ishika Taneja Exclusive Interview – What About Your Family And Friends?
In my family there's my mother Dr. Bharti Taneja who has always been an inspiration for me because she has taught me how to be a holistic woman. She has expanded her business to many folds in very crucial times.
My father, Balraj Taneja, is the backbone to give me courage and to make me fearless. Then, there's my sister who's like my second mother and she is 10 years older to me. She is always there with me and taken care of me like a child.
Also, I am a mother as well; I have a baby Pablo. He is my furry little baby who is notorious, super intelligent and a gorgeous little pup that I have. And, I have a lot of friends but I believe and stay with my loved ones. I spend most of the time with my people who are very close to me.
Ishika Taneja Exclusive Interview – What Are Your Lessons Learnt In Life?
The biggest lesson that I have learned in my life is to believe in yourself and to embrace whatever you lack. Nobody is perfect in this world and everybody needs to improve. Don't improve yourself with the mindset that you are less capable but you need to improve because you deserve to be the best in the world.
Ishika Taneja Exclusive Interview – What Are The Biggest Achievements Of Your Life?
My biggest achievement has been to make a Guinness world record. I always dreamt of it since I was a little child. When I was a little older, I applied for Guinness, which was rejected and it was rejected around eight to nine times. Then we quantified it and I worked hard to become a record holder. It was a very long journey where I had to keep myself in a lockdown and those times where people didn't even know what lockdown was. I had locked myself down without any phone in the basement.
I thought of doing maximum number of makeup in an hour's time so I did 60 number of makeup in 60 minutes. Also, I practiced day in and day out without resting. I used to do 500 number of makeup in one go in one day at least and that journey continued and I could make it. Also, the cherry on top was to dedicate my award to Nirbhaya. I started working for rape victims and acid attack victims and empowering them. I think that's has been the biggest and the most beautiful part of my journey on this planet earth.
Ishika Taneja Exclusive Interview – What Are Your Upcoming Events And Films?
I am super excited and waiting to complete both my films where I am doing a lead role. One of my film is a murder mystery and it's a beautiful film. I am playing a character of a bipolar or multiple personality disorder where I'm a very sweet person and then you can see my aggression. I'm working as lead actress with Arjun Rampal and the other one is a romantic film which talks about how people take feminism in a wrong way.
It's a romantic film and a comedy as well and it's a beautiful film. I'm waiting for them to be shot completely so that they can be released.
Ishika Taneja Exclusive Interview – What Are Your 3 Advises For New Comers In Industry?
so the three most important tips that I have learned in this industry is
Believe in yourself
People will say that you need to change this and that and this is the route that you need to follow and blah blah. Don't listen to that, do whatever your heart says.
Never be desperate
I have seen a lot of girls coming into this industry and they fall prey to when people tell them to follow a shortcut. People offer you to do something that your value system doesn't allow, but you do it because you're so desperate. So, never be desperate and if you really believe in your talent you need to believe in yourself. It might take a little longer but you will do it and trust me that journey will be way better than losing yourself.
There is no overnight success
You see an artist who is doing good and she's giving super hits but every journey once you dig deep is not less than three years to eight years to sometimes 20 years. You can't really just go and see the packaged success. There is no overnight fame so be prepared and don't lose your hope and heart.
Ishika Taneja – Height, Body, Hair Color, Eye Color and Profile?
I'm 36-24-40 my height is 5'8″. My foot size is 41 and my eye color is lightish brown and I'm fair and my original hair color is dark brown.
Ishika Taneja – "I Do Not Sign Web Shows Because Of Over Sexualisation"
From the big screen cinema, we're all shifting towards the OTT because an OTT definitely gives you the freedom of content and let's experiment a lot with the content with very less investments.
But, I really don't like about the shift right now which is that every great content is backed by sexuality and I think that's also one of the reasons why I haven't been a part of any of the web shows. It is because the minute you start signing the first thing you have to sign is that you are saying yes to sexual content. I don't like that in the terms of conditions so I haven't really signed up for any web shows as of now.
You can't always sexualize females just to pump up your story to the next level. You can actually do it with great content and good acting. I see that happening in future and I wish that I can also be a part of good content whenever I see a web series which is not sexualized.
Ishika Taneja – "Never stop learning"
If you're entering in this industry you have to take care of your fashion sense. You have to be true to yourself and learn skills. Do some theater to learn on the spot acting, learn about cameras and all the professional techniques. When we are not doing movies or projects, we are still learning. We are learning different dance forms and learning new skills always.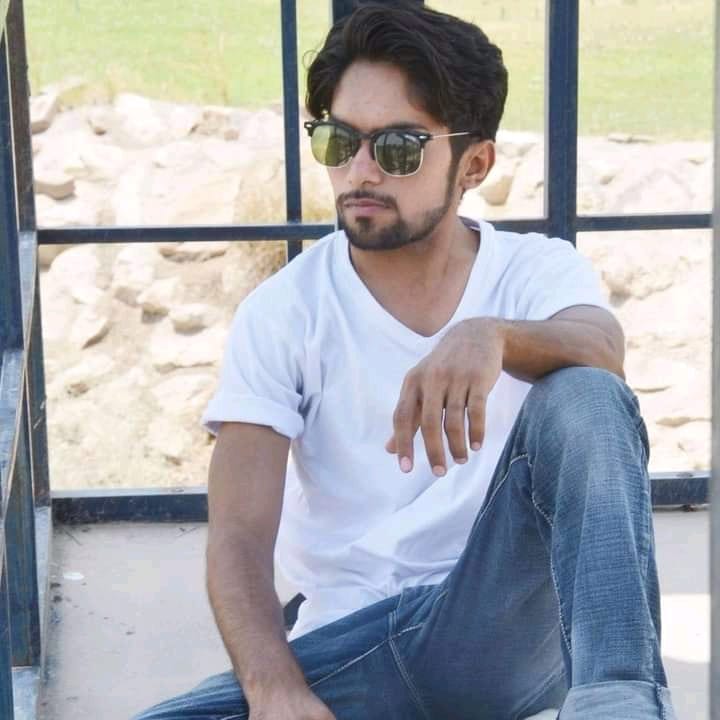 Tariq Riaz is the owner, writer and editor in chief of TheCelebrity.Online – Read more on our About Us page.
Read More From This Author At – Tariq Riaz