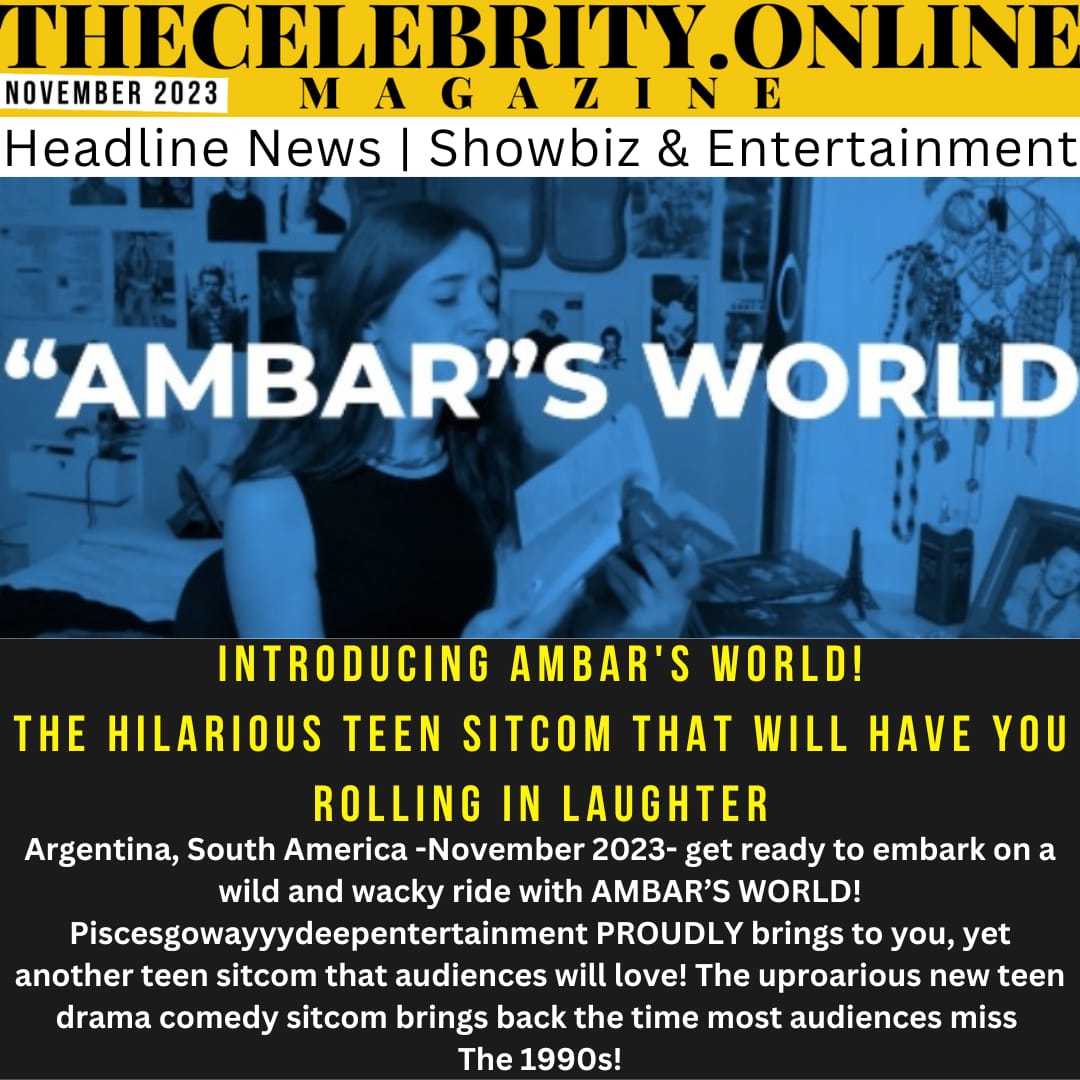 Argentina, South America, November 2023 – Get ready to embark on a wild and wacky ride with AMBAR'S WORLD! Piscesgowayyydeepentertainment PROUDLY brings to you, yet another teen sitcom that audiences will love! The uproarious new teen drama comedy sitcom brings back the time most audiences miss. The 1990s!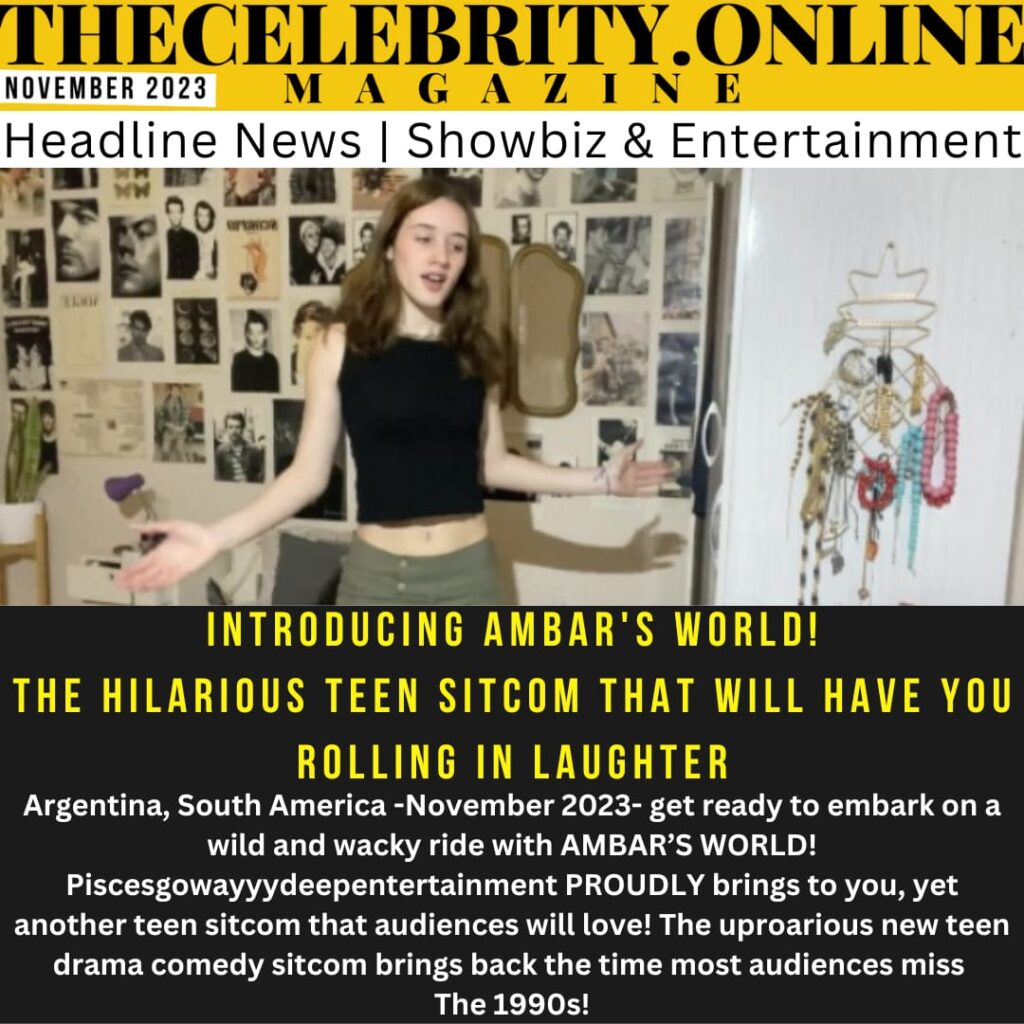 This side-splitting sitcom follows, a spunky classy 16 year old teen named AMBAR living in the heart of Argentina, South America, with her off camera outrageously witty drop-dead gorgeous mother who's always pulling strings behind the scenes, played by MARIA EUGENIA who has also starred in a few films produced by Piscesgowayyydeepentertainment such as "MY American Therapist should have listened II", and the upcoming comedy featured film "Monicaaa it's Saturday" which will be available on Vimeo on demand spring 2024.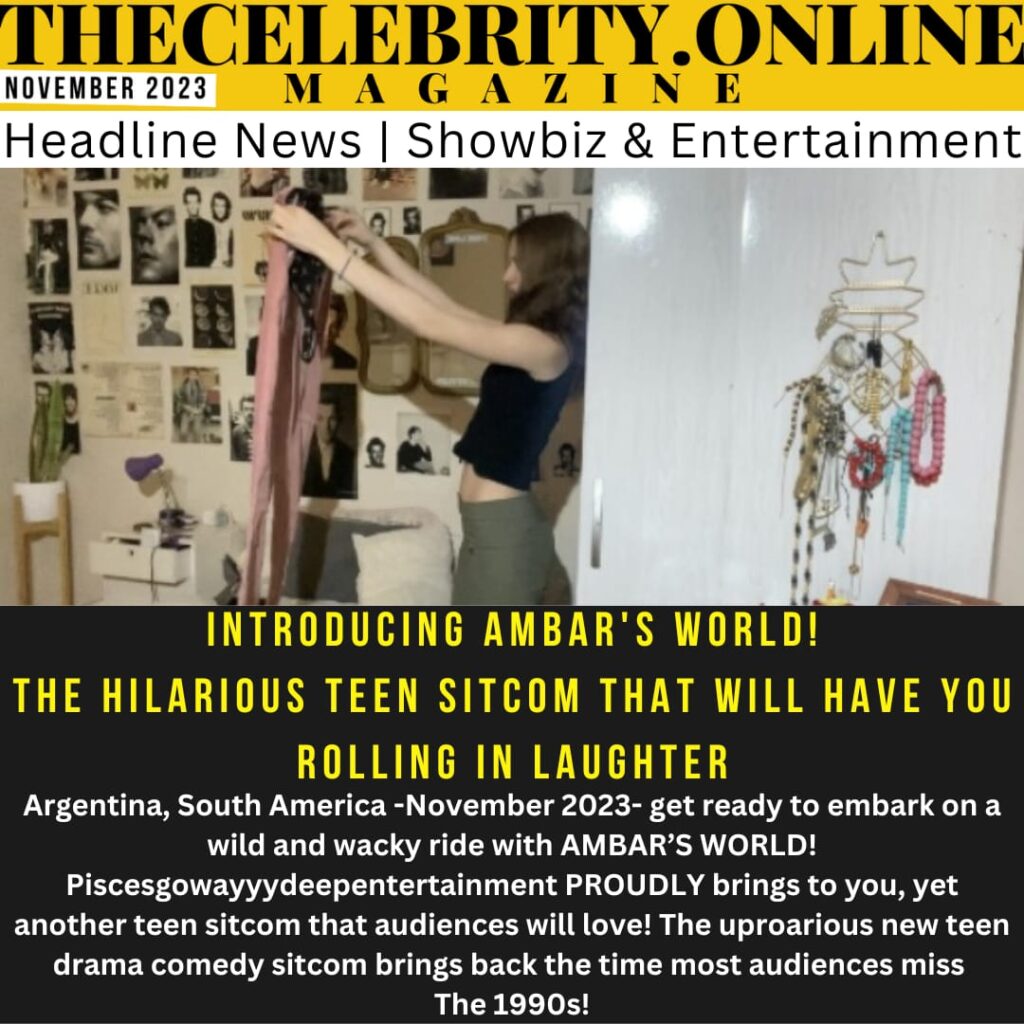 AMBAR, our Vivacious protagonist, lover of everything 1990s vintage Versace, will have you in stitches as she navigates the trials and tribulations of teenage life in the most hilarious ways possible! From dealing with zany school escapades to navigating the treacherous waters of teenage romance! Her obsession with the boy band one direction! AMBAR'S witty remarks and relatable mishaps will leave you giggling with laughter!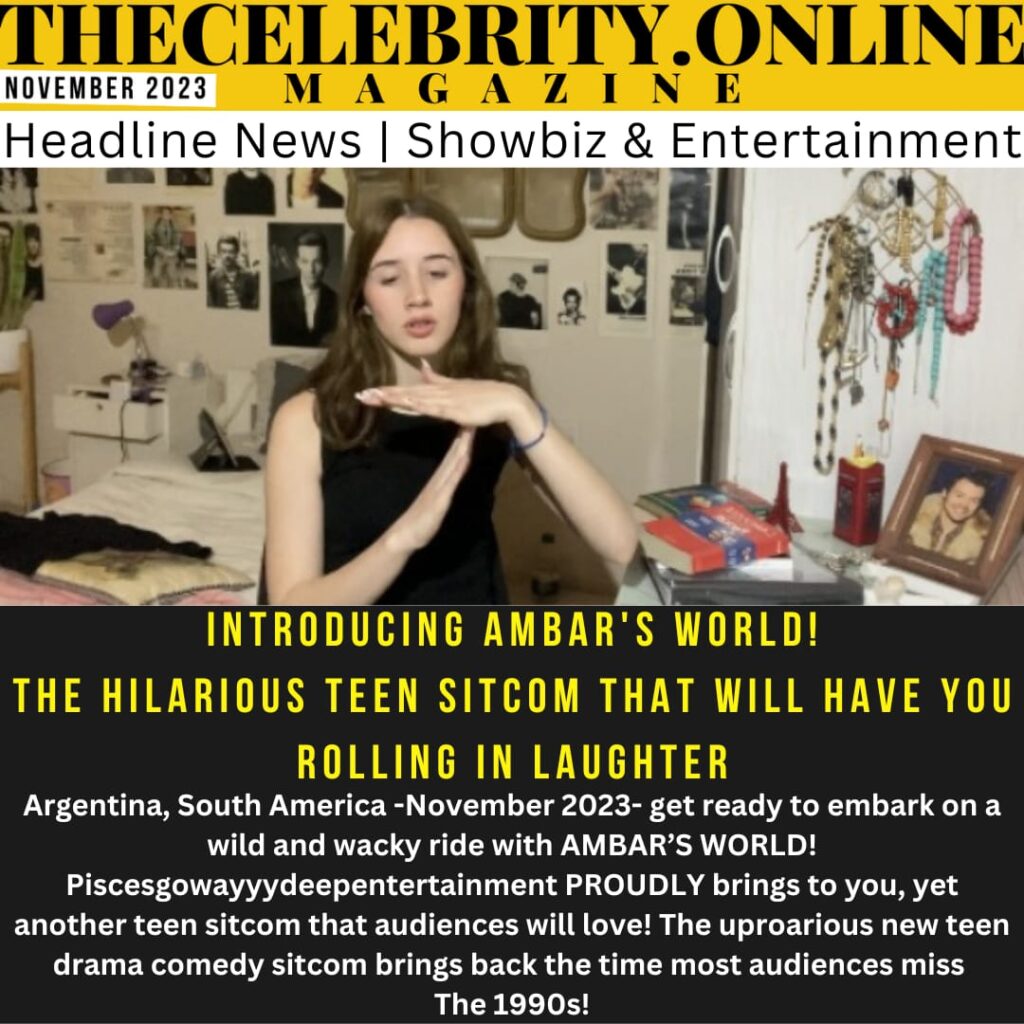 "AMBAR'S WORLD" is a laugh-out-tribute to the beloved teen sitcoms of the past! Drawing inspirations from classic shows such as, "Clarissa explains it all", "Save by the bell", and also currently from Pisces go wayyy deep entertainment's other teen sitcom "ANN KNOWS ALL". AMBAR'S WORLD recaptures the ESSENCE of that unforgettable era, while adding its own unique flair. Get ready for a nostalgic trip down memory lane. Filled with neon lights and catchy tune that will transport you back to the maddest decade of them all!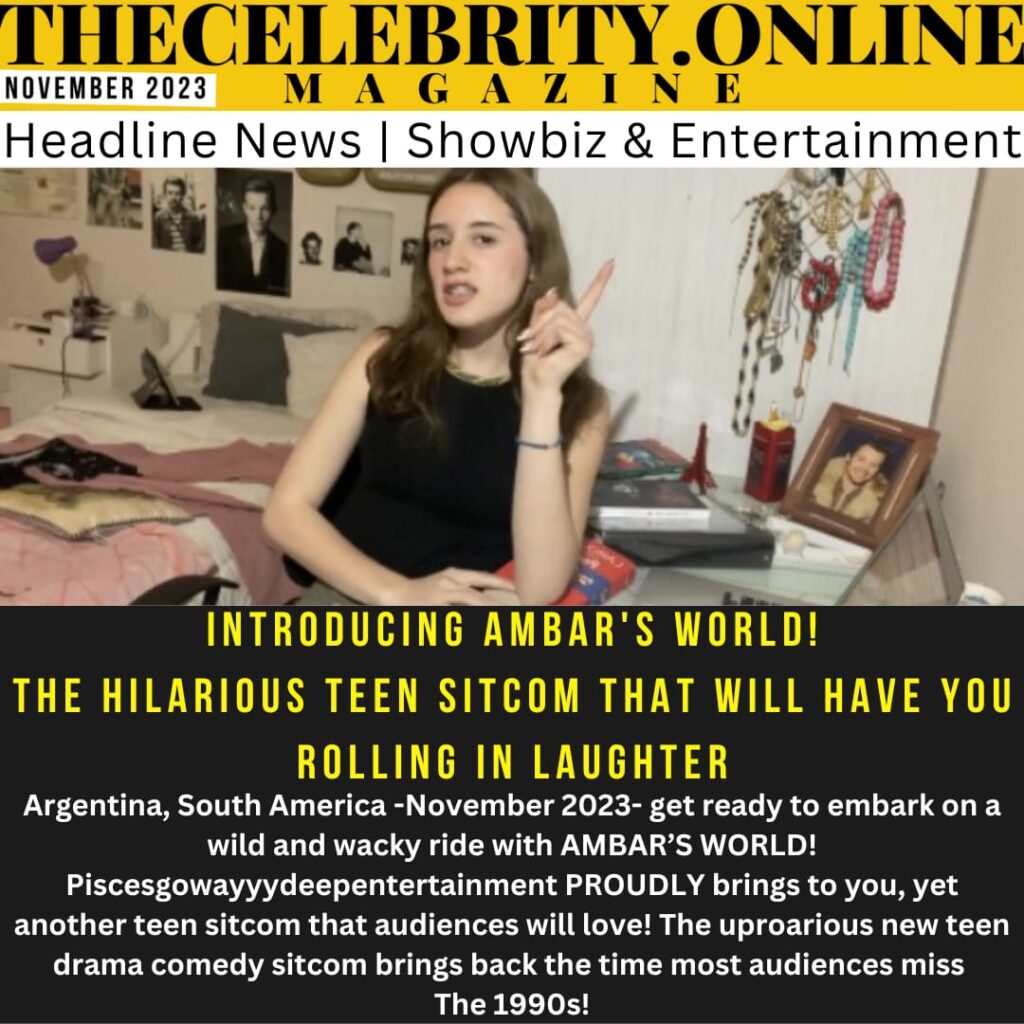 But what truly sets AMBAR'S WORLD apart is AMBAR'S spectacular mom, who remains unseen but makes her presence felt throughout the series of hilarious phone calls, notes, and well-intentioned meddling. With her razor-sharp wit and knack for stirring up chaos, AMBAR'S mom is determined to run her daughter's life, much to AMBAR'S chagrin. It's a recipe for non-stop laughter and unexpected surprises!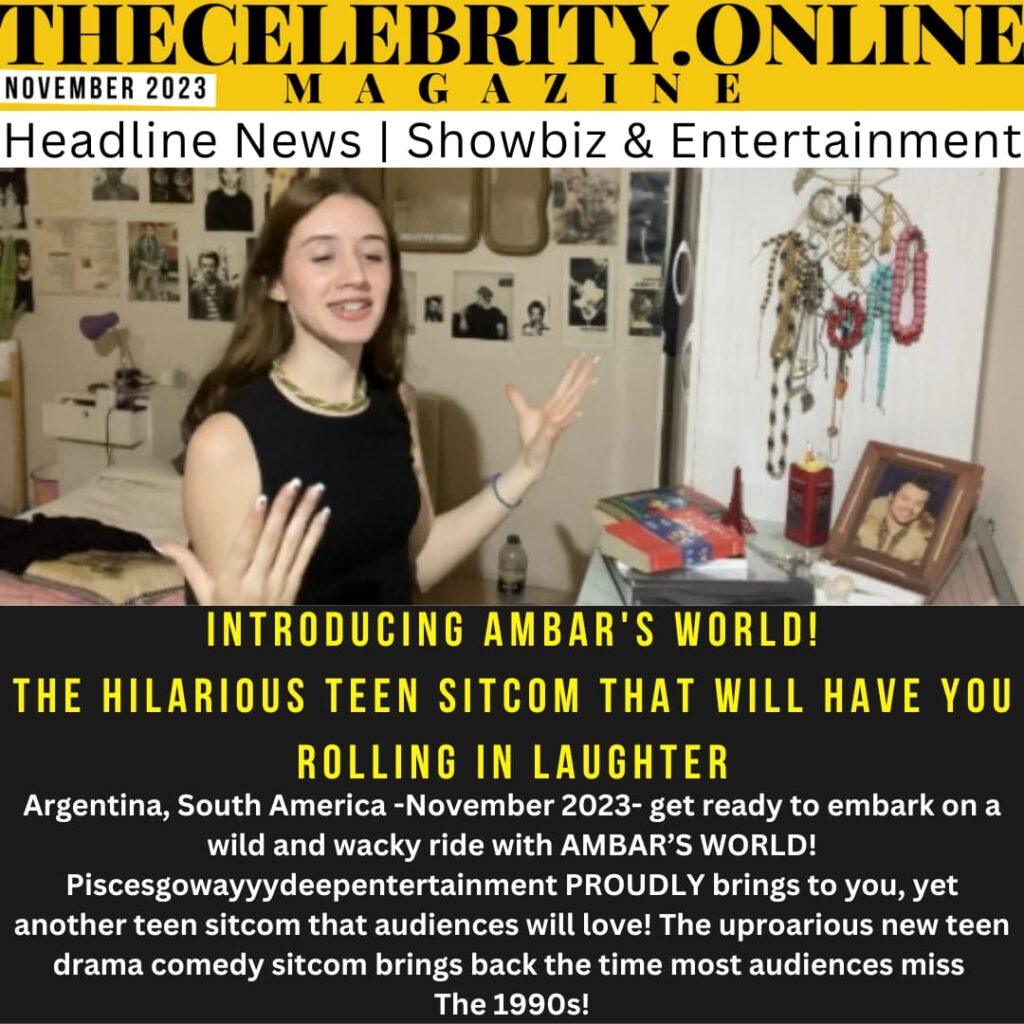 In this digital age, we want families who love wholesome age-appropriate shows to come check out AMBAR'S WORLD! We understand the importance of catching the attention of our audiences. That's why AMBAR'S WORLD is jam packed with sitcom magic to ensure it reaches the screens of every comedy-loving teenager out there. From side-splitting one-liners to outrageous situations, we've optimized every single moment to keep you the viewer glued to your screens and rolling in laughter YEAH!!!
Working with AMBAR after seeing just one audition tape was more than enough to just give her her very own teen sitcom. "She's that talented as an actress", says MR ADONIS "VAN" J.
There will be a total of 5 episodes including the pilot episode for the first season! The pilot episode will showcase the first ever sitcom in complete UNEDITED format! You will get to see AMBAR act and mess up, all in the very same episode! So, mark your calendars, set your reminders, and get ready for the premiere of "AMBAR'S WORLD".
About the Producer: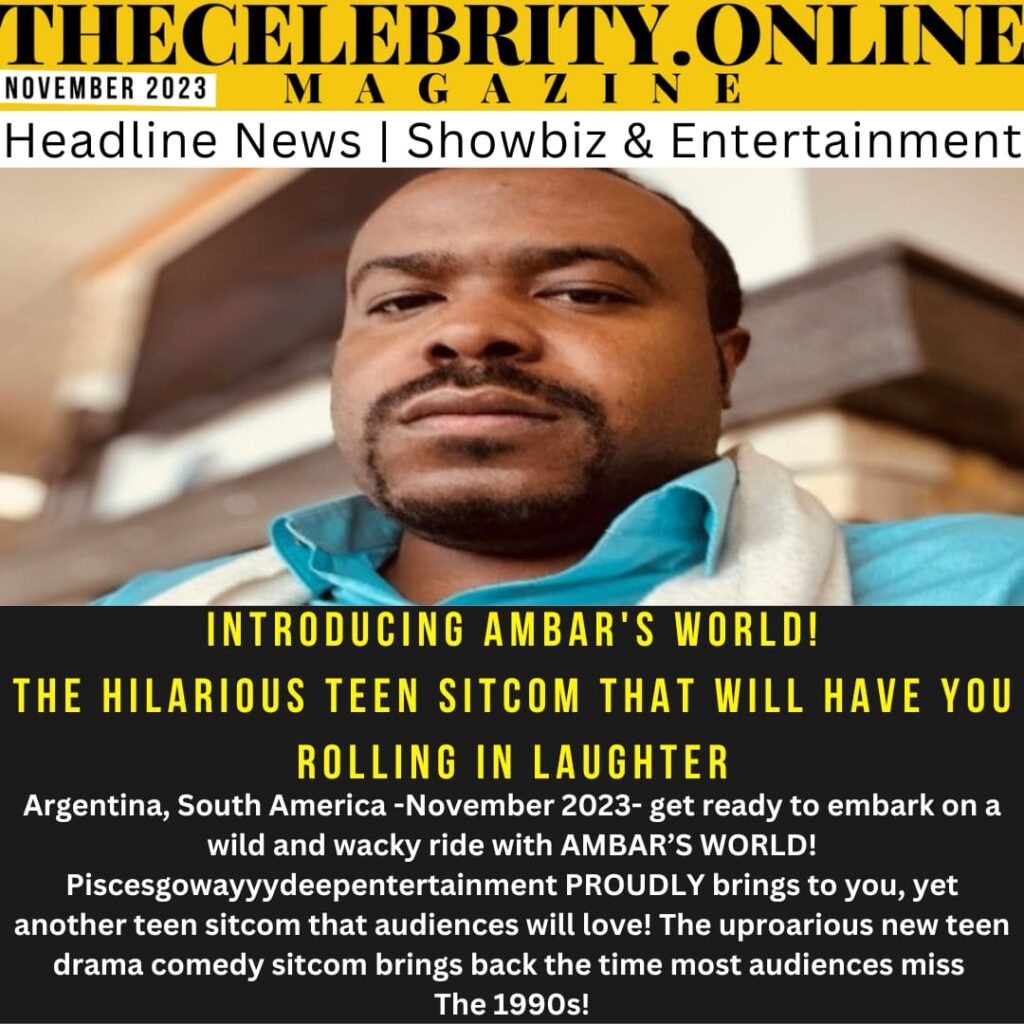 The writer and the producer of this movie Mr. Adonis "Van" J is a renowned international independent filmmaker who has gained fame in the recent years as he has made several movies and is further working on projects in the same niche. His style of writing is highly distinctive because he is a Pisces and has naturally got deep connections and feelings with nature and creatures. Mr. Adonis "Van" J continues to make hit smashes on the international film level and also owns the production house, "Pisces go wayyy deep entertainment".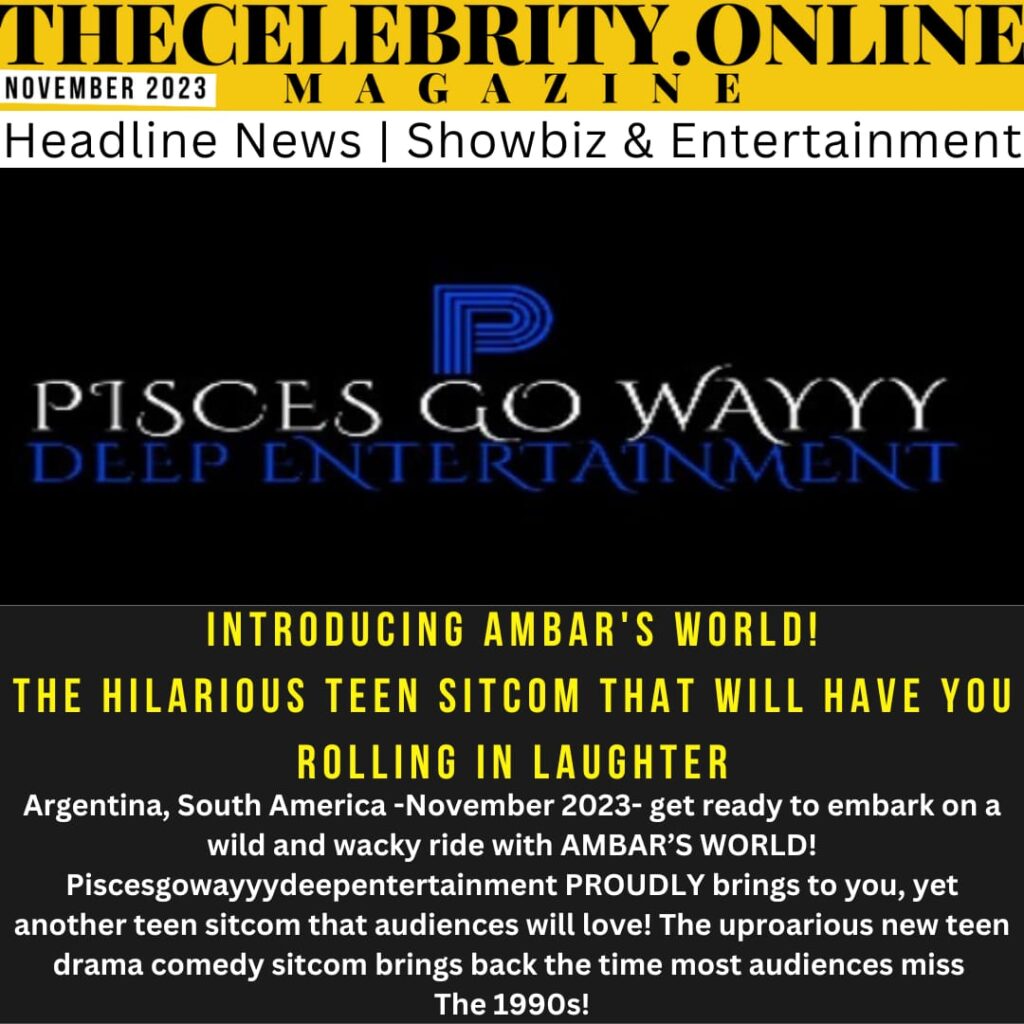 Being a Pisces, he has got innate talent of writing his distinctively astonishing stories from his imaginative world, and apart from this movie, he has also worked on other movies such as, "My therapist should have listened", "Tales from inside the mind of a psychotic Pisces", etc.
AMBAR'S WORLD will be premiering on "VIMEO ON DEMAND", on the 1st of December, 2023! It also will be seen on TV VV8 cable tv in São Paulo Brazil one-time Christmas Day 2023! And on ESTILO DE JOGO tv station every Saturday in January 2024! Interested in working with the talented AMBAR? Please contact her manager MARIA EUGENIA at +54-911-2387-9234. For further information details please visit www.piscesgowayyydeepentertainment.com.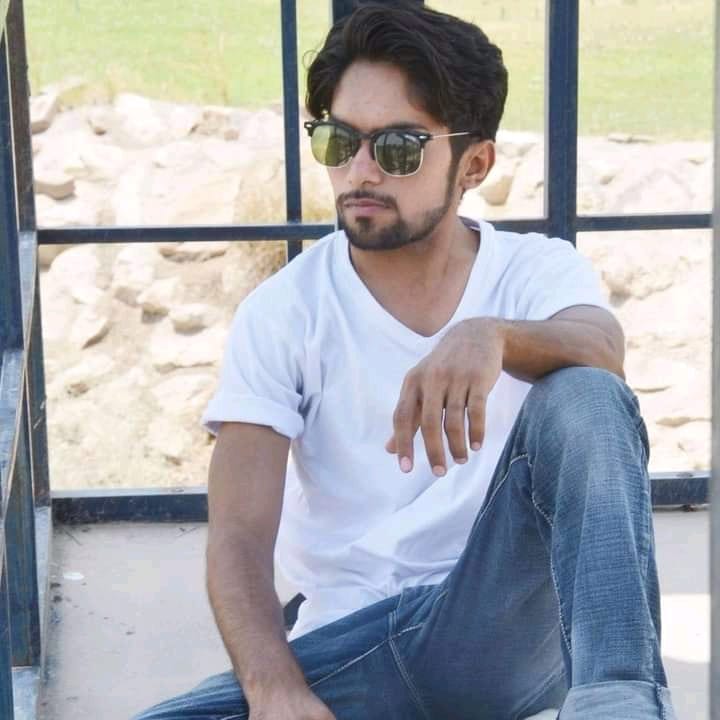 Tariq Riaz is the owner, writer and editor in chief of TheCelebrity.Online – Read more on our About Us page.
Read More From This Author At – Tariq Riaz