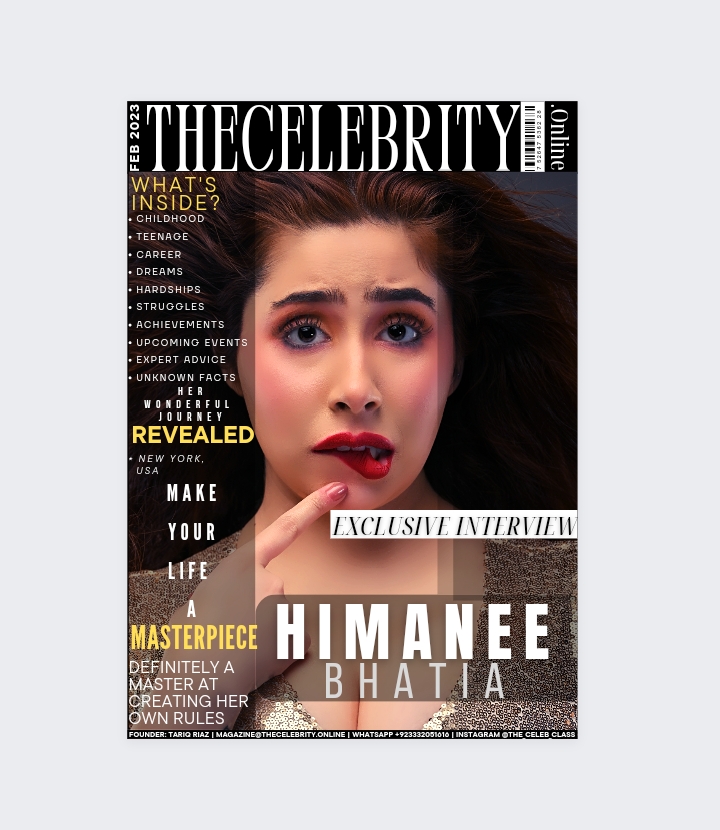 Himanee Bhatia was recently interviewed by TheCelebrity.Online  Magazine and below is the Q&A session we had with Ms. Himanee.
Himanee Bhatia As Cover Story Interview Feature – TheCelebrity.Online February 2023 Edition
How do you introduce yourself?
Himanee Bhatia: I would introduce myself as someone who never gave up and faces her fears with open arms. No matter how difficult things were, if I have to describe myself I'll say, "I am someone who never stops trying no matter what life throws at me."
My professions are where I get to express myself completely. Acting and writing  – both require the courage to express and be vulnerable .
How was the transition from your childhood into adulthood/teenage and what good and bad things do you remember?
Himanee Bhatia: There are countless good things. For starters, I have always had a family that supports me even if they don't completely agree with my life decisions. I am grateful for the freedom I had to seek, fall, make mistakes and rise. I feel instead of confining children and asking them to match your expectations, if you let a child bloom the way they want, miracles happen.
The bad things were that I got severely bullied which left a terrible impact on me emotionally, mentally and broke my confidence. But yet again, I didn't let the bullies win and learnt how to stand up for myself and call out bullshit.
Struggle – What hardships have you faced during your life?
Himanee Bhatia: The hardships never end and are ongoing. You will never have a picture perfect life. All you can do is rise higher through the hardships.
A small example would be when I left my well paying job as a risk and legal consultant at KPMG, which was indeed a big risk. I will always be grateful for my job as it taught me how to be independent from a young age of 19. When I made this decision of switching careers, there were countless people who put me down, even relatives. My immediate family always supported me but so called well wishers didn't say it from a place of concern, but from a place of judgement. I embraced my decision and today I am where I am. And the same people who put me down now tell people how they know me.
What things people usually do not know about you?
Himanee Bhatia: That I am extremely sensitive and very often than not, I think from my heart.
What make you unique from your competitors in the industry and life?
Himanee Bhatia: Isn't everyone unique in their own way? But I would say what makes me unique is , no body can love and take the kind of risks I took. I love acting and for my love, I left a life of comfort without thinking twice.
What are your major upcoming events?
Himanee Bhatia: There is a lot in the pipeline and I won't like to announce things before time, but yes gear up, as my third book, a Hindi poetry book titled 'Saanjh savere' releases within a month. I also have an exciting event coming up for valentine's day which will be celebrated with animals.
What are your diet preference?
Himanee Bhatia: Diet preferences – I am a pure vegetarian.
What expert advice would you like to share?
Himanee Bhatia: Take that risk.
What are your social media links?
Himanee Bhatia: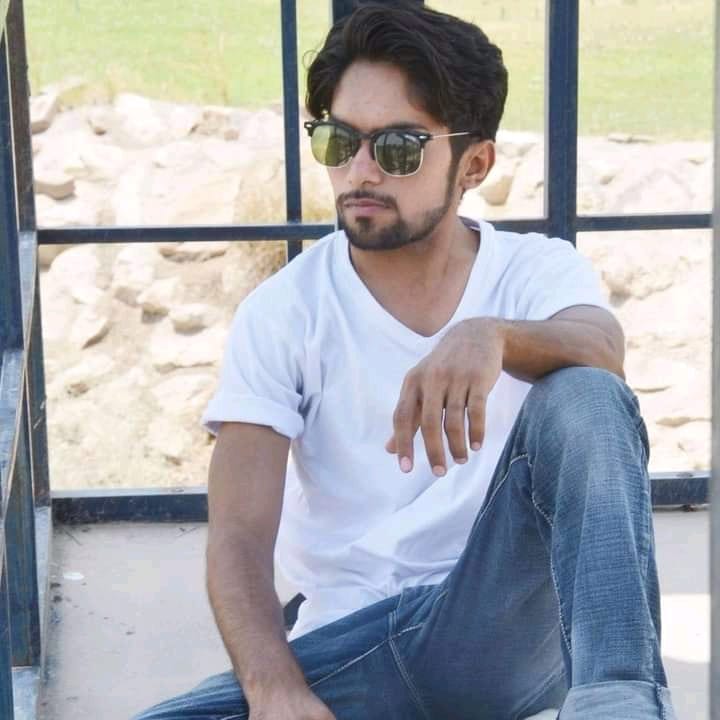 Tariq Riaz is the owner, writer and editor in chief of TheCelebrity.Online – Read more on our About Us page.
Read More From This Author At – Tariq Riaz