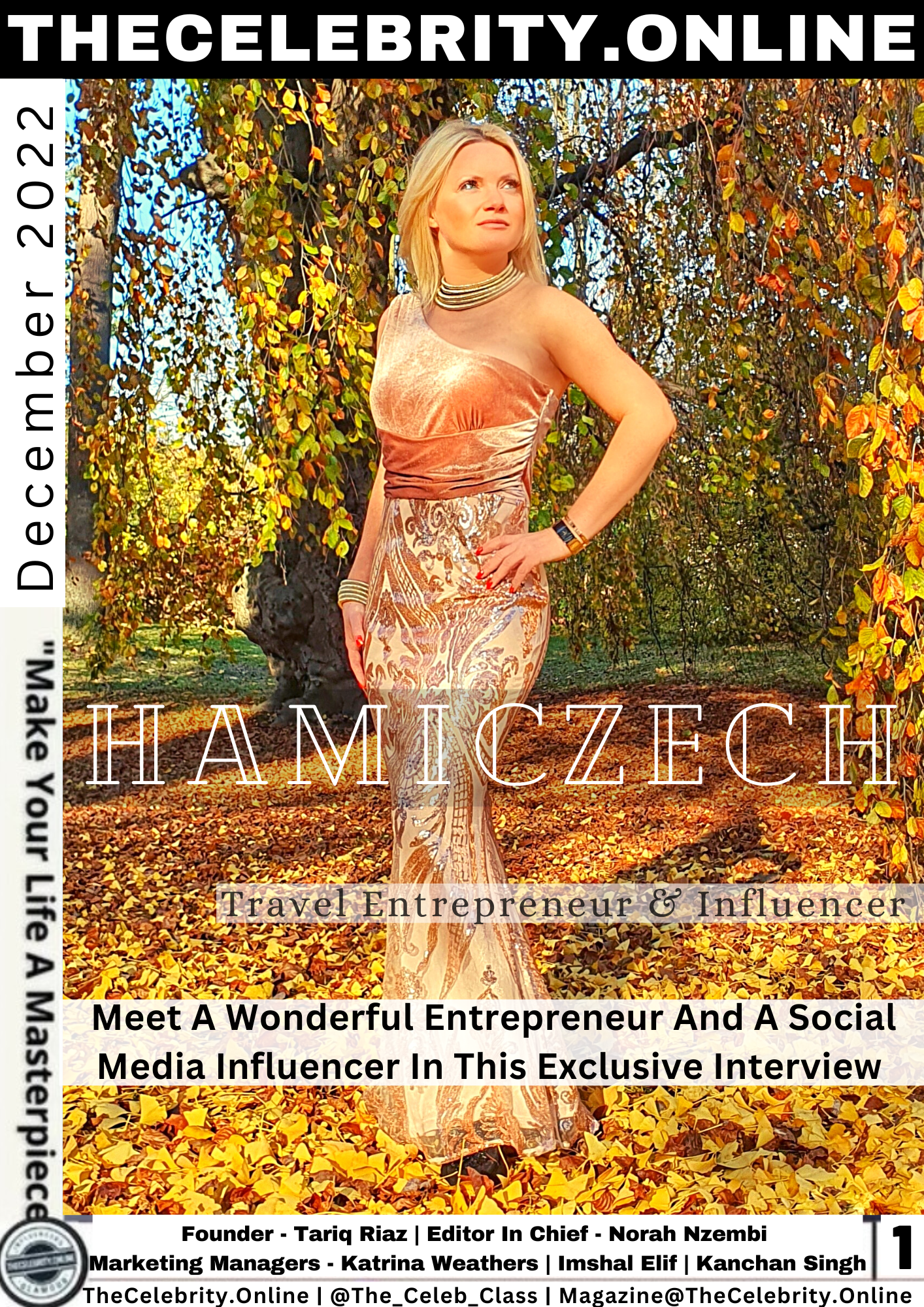 Hamiczech is a wonderful travel and hoteling influencer and has more than 100 thousand social media followers. TheCelebrityOnline has recently interviewed Ms. Hamiczech for our cover story of this monthly edition. Below is the Q&A session we had with this beautiful lady.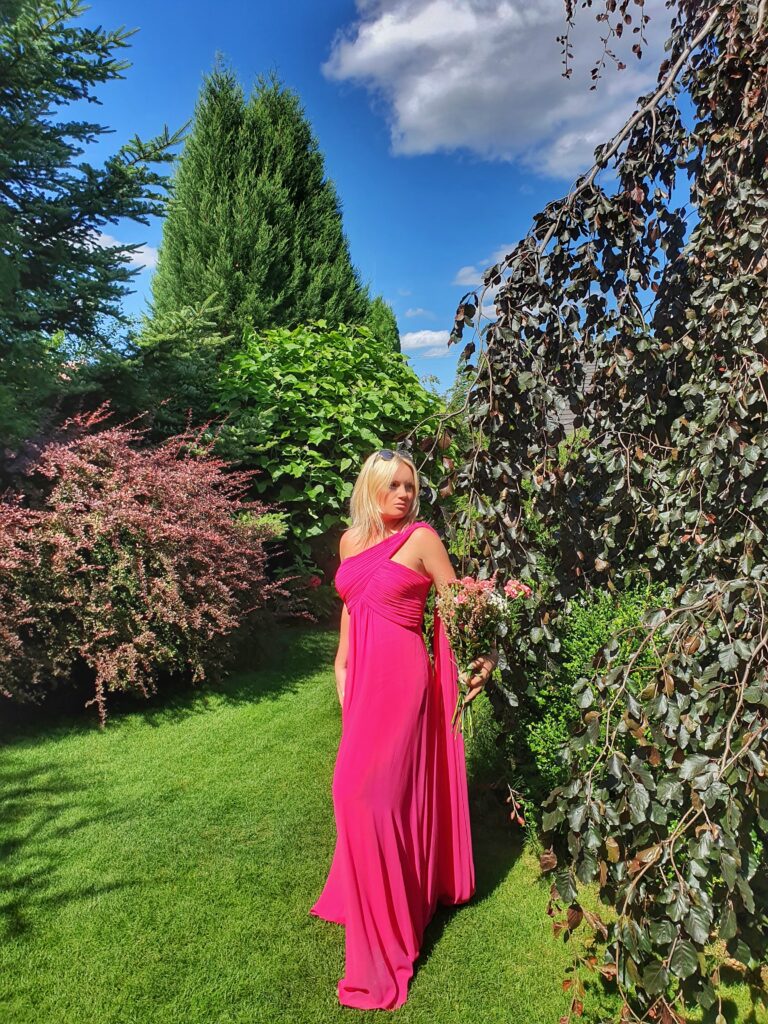 TheCelebrity.Online: Tell us a little about yourself & your profession/business? How do you introduce yourself?
Hamiczech: I am a travel blogger and an entrepreneur from the Czech Republic (central Europe). My nick name is Hamiczech.
TheCelebrity.Online December 2022 Edition | Hamiczech As Cover Celebrity
Since I am always on the go, I decided to share my knowledge with my followers on social media and in 2021 I started writing also a travel blog in two languages (Czech and English).

@Hamiczech
I specialize in hotel promotion. And my motto is: TRAVEL – FASHION – SPORT.
TheCelebrity.Online: Childhood to Adulthood – How was the transition from your childhood into adulthood/teenage and what good and bad things you remember?
Hamiczech: I studied business, languages, mountain tourism and geology at the university. It was clear from my childhood that I will be a businesswoman. Traveling is my great hobby so I decided to combine these two fields.
TheCelebrity.Online: Struggle – What hardships you faced during your life?
Hamiczech: Every beginning is difficult. Whether you are starting a business or an account on social networks. The important thing is to persevere and not give up, if you dedicate yourself fully to what you love, success is bound to come.
TheCelebrity.Online: What 'Expert Advice' you want to share with the readers about professional and social field of life?
Hamiczech: Behind the beautiful photos on Instagram are hours of hard work. Do you want to have a successful profile too? So go ahead and work hard, nothing is for free! And the reward will come one day, believe in yourself! Find your own style and don't copy others.
TheCelebrity.Online: What makes you different from your competitors in the industry and life?
Hamiczech: In my company, I follow the motto: our customer is our master. The customer must leave satisfied. Only then will he recommend you to someone else. I hate sloppy work. It is difficult to fix a bad reputation then.
Like this I work also with my clients on social networks – to promote them as best as possible.
I am not promoting everything. I am very picky and I only do what is close to me and what is connected with travel.
TheCelebrity.Online: Family & Affections – Tell about your family, friends and loved one?
Hamiczech: I value my privacy, so I won't talk about my family.
TheCelebrity.Online: Lesson learnt in life – What are the lessons you learned so far in your life?
You learn from mistakes and you must pay for mistakes.

@Hamiczech
TheCelebrity.Online: What is your biggest achievement that you want to share with our readers?
Hamiczech: I want to thank all my fans that even though I'm not famous, they follow me in such large numbers, I am glad that someone likes my work. Thank you very much, I really appreciate it!
TheCelebrity.Online: What are the major Upcoming Events & Unforgettable Moments or products/services that you would like to share?
Hamiczech: Now I'm getting ready for the winter season, when I'm negotiating promotions with several alpine hotels, because I love snowboarding and skiing. If you work as PR in a hotel and want to make it known, please contact me.
TheCelebrity.Online: What are your Social Media Links and contact details?
Hamiczech: Here are my social media links
Instagram: @hamiczech
Facebook: @hamiczech.tips
Blog: www.hamiczech.tips
Youtube: www.youtube.com/@hamiczech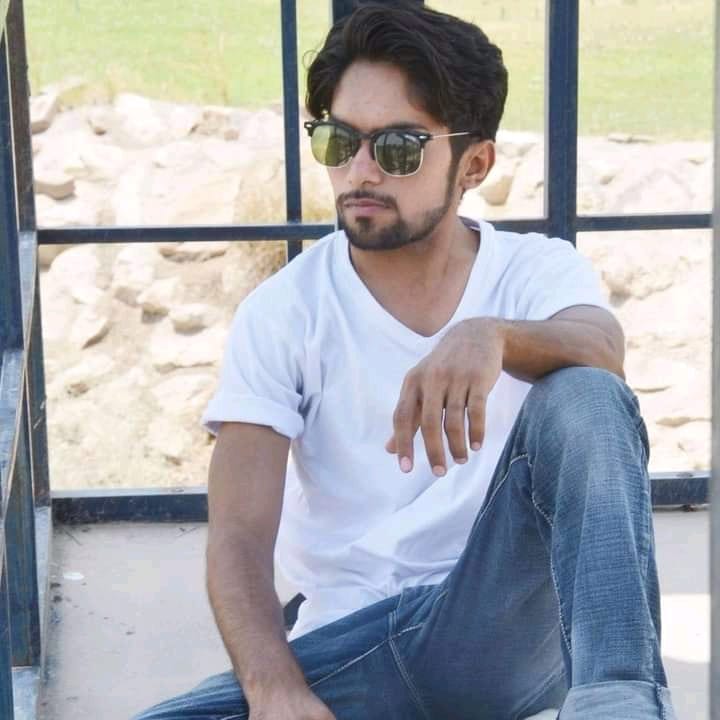 Tariq Riaz is the owner, writer and editor in chief of TheCelebrity.Online – Read more on our About Us page.
Read More From This Author At – Tariq Riaz