Garth Garcia was recently interviewed by TheCelebrity.Online Magazine and below is the Q&A session we had.
Garth Garcia As Cover Story Interview – November 2023 Edition
Please share your background.
I'm a singer, songwriter, and entrepreneur from the Philippines. In the Philippines, I was a singer and I also worked in business and real estate, and I was also a college professor. I taught real estate, English, and marketing at Southwestern College and at Lyceum. I moved to the US in 2016 to be closer to my family, who had moved here 10 years prior. When I first came here, I was in the Bay Area, and my family still lives there now. But I ended up moving to LA after about a year because I wanted more opportunities in entertainment. I like it a lot so far. I think LA has helped me realize a lot of my dreams and pursue the things I want to do. When I moved here, I started singing more, and I also started a production company where I produce shows and concerts. I enjoyed it a lot. It's also a stress reliever for me to create music and perform.
Childhood to Adulthood: How was your transition from childhood to adulthood and what are the bad and good things you remember?
Growing up, my mom was always out of the country, so I grew up with my dad most of the time. It was definitely a bit hard to have to thrive and work when she wasn't there. But she came home when I was in about mid-high school, and everything became better. I did love growing up with my dad, though. He introduced me to a lot of music, especially American artists, and it has definitely inspired a lot of my music career. He was always listening to Stevie Wonder and Michael Bolton. Since I was into music early, I joined a choir and the marching band when I was in school. I was really focused on my academics and I was competitive. I also went to youth camps and I was in the Boy Scouts. I grew up in the southern, more rural side of the country, in Davao. When I wasn't in school, I played a lot of Filipino games, like tumbang preso, and spent time outside. I loved climbing trees and playing tag and swimming in the river.
Struggle: what hardships have you gone through in life?
We grew up a bit simpler. It was hard to afford things like tuition fees or for my parents to send us to the best schools. After high school, I went to Manila and I worked to send myself to school. I worked two different jobs and tried to get scholarships. I was a college counselor for two years, and I made sure I was consistently on the Dean's List. After that, I joined the corporate world so I could pay for my tuition.
What do people usually not know about you?
People know a lot about me already, but I guess one thing would be that I actually love to stay at home. People know a lot of the side of me who is always outside doing shows and going to events and red carpets. But my favorite pastime is just being home and watching TV shows or Netflix. I love watching crime series and cold case files! Right now, some of my favorite shows are How to Get Away With Murder and Criminal Minds. For movies, I really like Armageddon and The Godfather.
What sets you apart from your competitors in the industry and in life?
Honestly, I would say that I'm not really competitive in that way. While I'm always pushing to be my best and compete with myself, I really try to be more supportive of my fellow artists. I love to help produce concerts for them and help them with their careers. If someone tells me they've never had a song out, we try to help produce a song for them. My favorite thing to do is to watch someone else's show and support them.
What are your upcoming major events? Any unforgettable moments or products/services that you want to promote/inform?
I'm performing at the Filipino-American Film Festival on the weekends, and I also have a concert with Filipino singers. I have a couple of shows with Piolo Pascual in Alaska and Ohio on November 5 and November 19. And I have a show with Jaya, another Filipino singer, on December 10. I've been an endorser of iSkin. It's a med spa, and they do regular facials, and they also use Exion. It's like a new technology that promotes collagen and works kinda like microneedling.
What are your food preferences and physical attributes?
Some of my food preferences are Filipino food, and I definitely also love Japanese food. I love anything with soup, like bulalo or tinola. For my physical attributes, I would say that lately, I've been playing with more black colors and plain colors for my outfits. In the past, I've been a bit more shiny and colorful. Now, I work with different designers and have been leaning more toward black clothing. I worked with a stylist on a photoshoot once who helped me think about colors and styles that I would look good in. I don't really go for super expensive brands, either. 8. Your love life, relationships, and family? (optional) I'm married. She owns a company and she's a nurse. We met in the Philippines when we worked at the same company during college. We've been married for about 14 years now. She's not really in show business, and she really helps ground me. We always compromise. I also have a lot to thank my mom and my dad for.
What expert advice would you like to give?
Don't give up. Always do your best. Keep working hard, and your time and your success will come.
Please share your social media handles and website links.
Here is my linktree!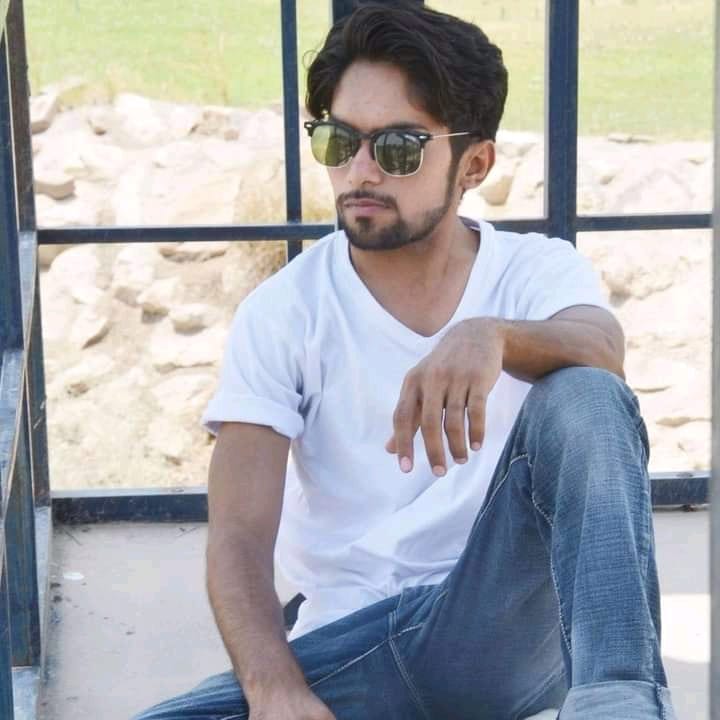 Tariq Riaz is the owner, writer and editor in chief of TheCelebrity.Online – Read more on our About Us page.
Read More From This Author At – Tariq Riaz