Fredi Nwaka is an Award winning writer, director and film producer. He is also an actor and have worked alongside Curtis '50 Cent' Jackson, Danny Dyer, Brenda Blethyn, Ashley Walters, Peter Andre to name a few.
Mr. Fredi Nwaka started his entertainment career off as a rapper and to date he is the only British Rapper to have ever been signed to Wu Tang. he is also a Motivational speaker and mentor and go into Prisons and schools to work with 'hard to reach' young people and to provide early intervention against gang culture and violent crime. He is currently working on his first book which should be out later this year.
TheCebrity.Online Magazine has recently interviewed this phenomenal figure and below is Q&A session we had with him.
Fredi Nwaka As Cover Feature Celebrity – TheCelebrity.Online January 2023 Edition
Childhood to Adulthood & Struggles – How was the transition from your childhood into adulthood/teenage and what good and bad things you remember?
Fredi Nwaka: I am one of 6 children born to Angela and Francis Nwaka. ( My mother has since passed away and my father is 94). I was fostered by a white family in a place called Deal, Kent and for many years I was the only black person in the whole town. I experienced all kinds of racism from being called the usual degrading and disgusting racial names and slurs to being tied to trees and spat at.
On one occasion some people tried to scratch my skin off to see if the colour would change. This however did not distort or taint my views of the World in fact helped me to grow up even more grounded. When I finally came to London I found it a complete culture shock as I had never seen so many black people in my life, nor did I understand the culture of a large city but also my African heritage. This proved very difficult and would shape the person I became.
It took me into a World of Crime and to date I have lost over 45 friends to violent crime and murder. I have had people die in my arms as well as witnessed many people die in front of me and feel part of me has become de-sensitized to the effects of such hideous events. My teachers used to tell me that I would be dead or in prison by the age of 25 and so I made it a mission to prove them wrong.
On many occasions I thought they were going to be right but when my first son was born it changed my life forever. I knew then that I had to change my life, my world and my focus if I wanted to be around to see him grow up.
Things people usually don't know?
Fredi Nwaka: Most people don't know that I was fostered from age 3 months old until I was about 9/10.
I used to be a bodyguard and have looked after the late Notorious BIG and Left Eye from TLC when they came to the UK. Ive looked after many other celebrities when they have visited the UK including Rick Ross, Donell Jones, The Game, Musiq Souldchild, %0 Cent, Timberland, Justin Timberlake to name a few..
What make you different from your competitors in the industry and life?
Fredi Nwaka: I believe everyone is unique and has their own special gift to offer. I feel I am different to a lot of film directors and writers as my craft was born out of pain and a desire to win. I taught myself how to write, direct and produce films and today I have made over 11 movies.
My mindset is very simple. No Ifs, only HOW and WHEN. Figure out how to do something and then decide when. If there is an IF then there is soubt lurking around somewhere and I don't do doubt.
What are the major Upcoming Events & Unforgettable Moments or products/services that you want to promote/inform our readers about?
Fredi Nwaka: I have so much happening this year. My first book comes out this year called 'BOY' and documents my life in care and the journey to becoming an award winning writer, director and film producer. I have two more films being released later this year. A psychological thriller called FORGIVE ME FATHER and hilarious comedy called JAFAICAN which stars Peter Andre,Wil Johnson Sizzla, Oliver Samuels to name a few and was shot both here in the UK and also Jamaica.
My new podcast ' In Bed With Fred' launches at the end of January and I also have an award show launching in London on March 12th to celebrate International Women's day.
What 'Expert Advice' you want to share with the readers about professional and social field of life?
Fredi Nwaka: I pretty much eat what I like, however I do not eat red meat and try to stay away from shellfish and prawns. I am 5'11 and weigh approximately 17st. I am currently back on my healthy living tip which includes Moringa seeds, Black seed oil, Sea Moss.
Your social media links?
Fredi Nwaka:
INSTAGRAM: @therealfredinwaka
TWITTER: @realfredinwaka
FACEBOOK: Fredi Kruga Nwaka
Fredi Nwaka
WEBSITE. www.fredinwaka.co.uk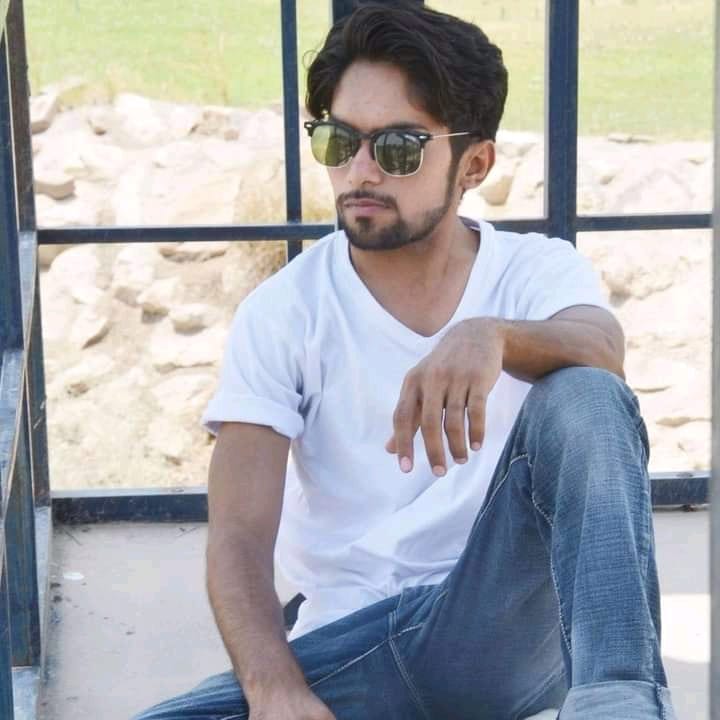 Tariq Riaz is the owner, writer and editor in chief of TheCelebrity.Online – Read more on our About Us page.
Read More From This Author At – Tariq Riaz