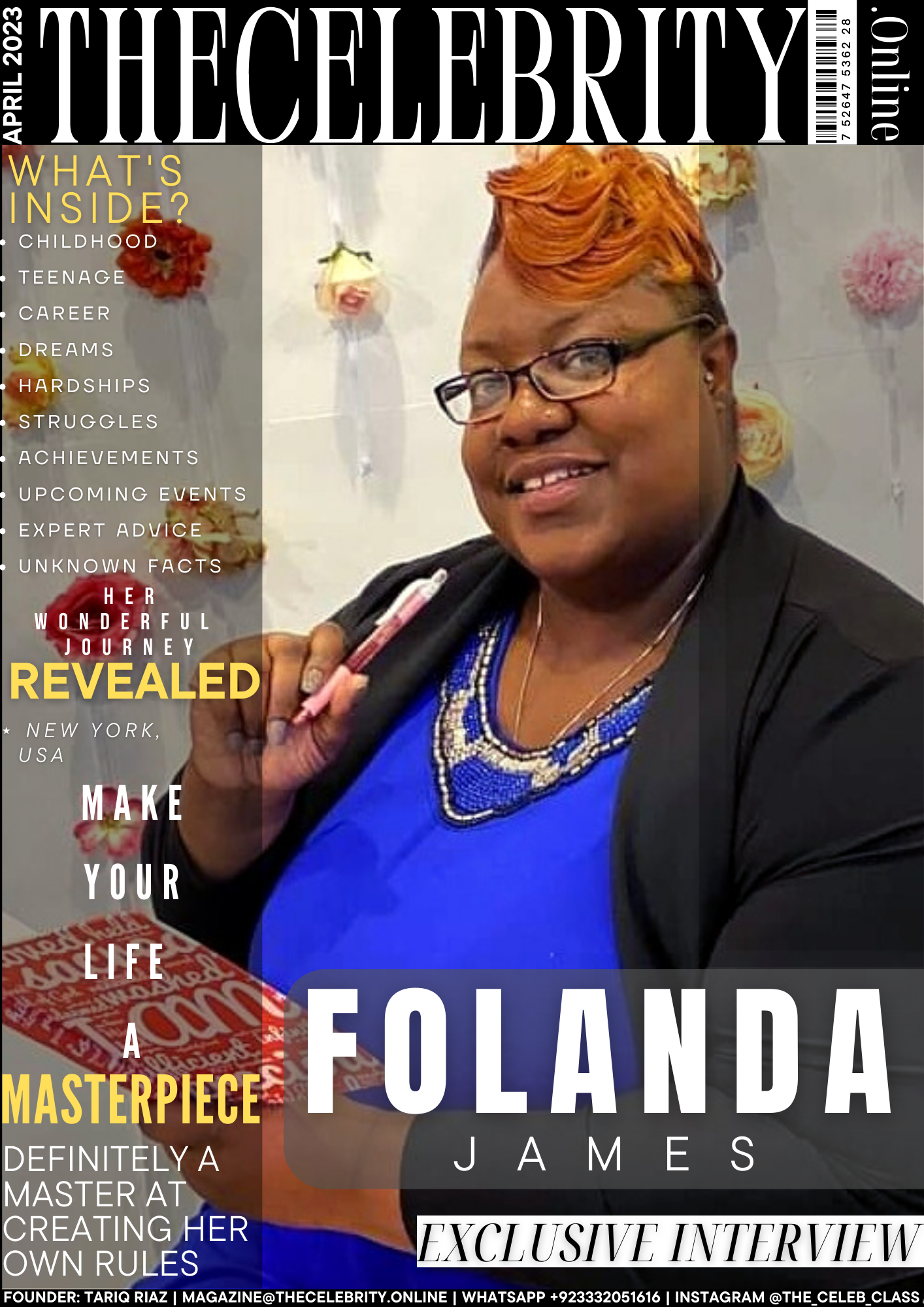 Folanda James was recently interviewed by TheCelebrity.Online Magazine and below is the Q&A session we had with her.
Folanda James As Cover Story Interview Feature – TheCelebrity.Online April 2023 Edition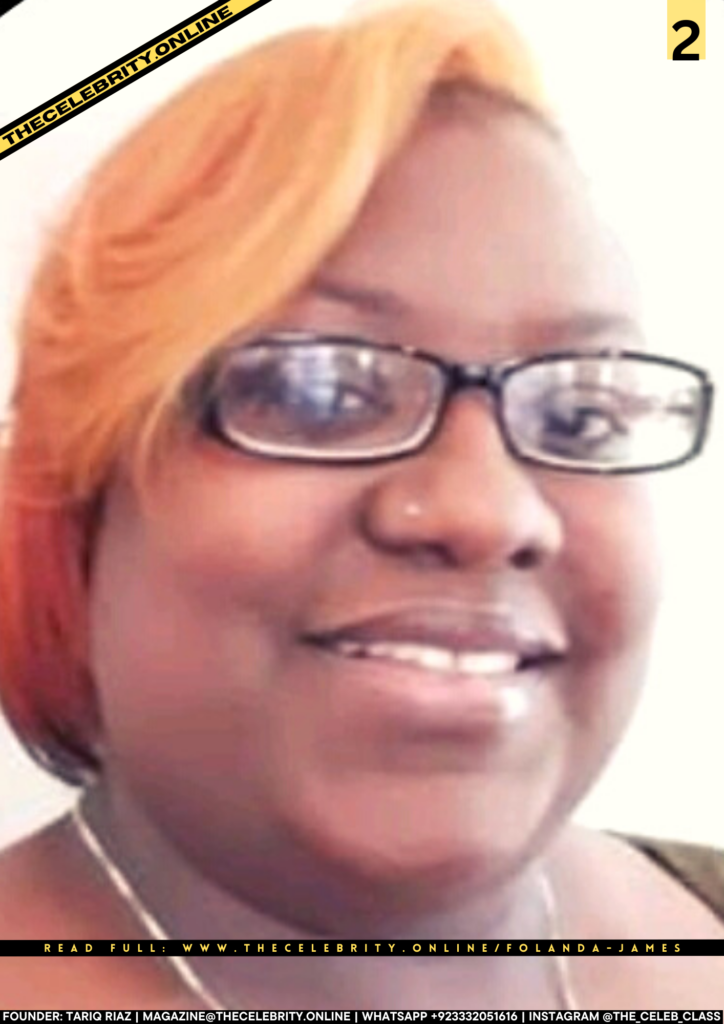 How do you introduce yourself?
Flo James is currently pursuing her Master of Arts Degree in Marriage and Family Therapy.  She is a woman of faith, mother of three sons and two daughters, an entrepreneur, and an ambassador for mental health through the Annie Malone Development Center's training. Flo comes to us as the First African American to hold the role of President for NAMI Tri-County Illinois. She has initiated the online education platform and contributed to the expansion of the mission since joining NTCI.
Additionally, she anticipates future interactions with community organizations and leaders. She obtained her MBA and CWEL (Child Welfare Employee license) while working as a case manager for the foster care system.
Currently, she is an independent facilitator for Love & Logic, where she continues to teach educators healthier ways to deal with trauma and disruptions in the classroom. Flo is focused on changing the life expectancy and supporting the emotional well-being of African Americans from one side of the planet to the other. "Knowledge is power"!
How was your journey from childhood to adulthood?
Folanda James: I had always thought that I had a pretty good childhood. I was raised in the "hood". My mother kept me close. So, it was always school, church and home. I was not allowed to have sleepovers or attend any either. However, I was allowed to visit my father's family and my mother's relatives in Chicago where I was born.
At my grandparents' home is where I was molested. I never told my mom until I was 12yrs old. My cousins were my best friends. I would hear adults exclaim that I would not "grow up right" without siblings so my mother became a foster parent. I was made to help care for foster children and act as the assistant in the home. I was always liked by adults not so much by my peers. I was bullied for not wearing the latest fashions and being different.
However, in elementary school I was selected to be part of a group called S.A.F.E. where I met a group of peers that I was able to develop solid relationships, as an average student this was very cool. Most of the members of the group are still friends to this day. My favorite teacher was Mrs. Freida Moody. She was my fourth-grade teacher and she made me feel seen and appreciated. She pushes me and took a person interest in my wellbeing. Life was such a mystery and I wanted to explore. Mrs. Moody passed away while I was in high school.
High school was horrible, I couldn't wait for it to be over. I became a teen mom. Amongst my small circle I was known as "momma Londa". I was always there to give advice and encourage my peers.
I can remember friends getting passes to get me out of class because they would need to talk or someone else needed to talk and process some thoughts and feelings. Throughout elementary and high school my love for singing gave me purpose. During that I struggled to be seen and understood. Another memorable moment that was disappointing was during high school graduation where I was not allowed to walk the stage because my counselor mistakenly miss calculated my required credits. Which resulted in my summer being spent in summer school taking a English course to complete my graduation.
After graduating I moved into my own place at age 18, soon after I became pregnant with my second son. I knew I wanted to accomplish more out of life and not settle but it would take more than of me. I had to make a change so by the age 21 I returned to my faith and received Christ.
What hardships did you face in life?
Folanda James: Being a teen mom was rough because most of my friendships changed. I only had one friend that talked to me and stay in regular communication with me. I remember being in study hall and I needed a pass to leave school to take my son to the doctor.
The study hall teacher made the comment oh I didn't know you had a baby. Her co-teacher then said, "Chile you should be not shocked, all of them having kids these days". I remember saying, "I'm not like everyone else". I took my pass and left the room. At that very moment I was more determined to not be a statistic.
I had to prove her wrong. Seven years after being a Christian I was married. Then divorced 4 years later. It was during this period I learned about grief. My mom taught me such things like stress, fainting, grief, being sad, depression, anxiety etc were all things that white people experienced not Black People. And to display any of those was weak. So, I learned to suppress my true feelings. My marriage cost me identity, my family and friends.
But my divorce almost cost me my life. I slipped into a dark depression. Contemplate suicide, and just giving up instead I just checkout emotionally. At this point I have a third son; no husband or co-parent support a result of him going to prison for rape. I went on to get married again thinking that would fix things. But it didn't it lasted for 60 days and we divorced.
Afterwards I turned to self-sabotaging behaviors, reckless behavior and relationships. I had my kids but no one really to talk to and I was not comfortable with getting professional help. So, I prayed, but that didn't always seem to work. How do I ask for forgiveness for all that I have done? How can he love me? Who am I fooling- I deserve all of what's happening to me. I got pregnant for the 4th time with a daughter.
Unmarried having children, I knew better so I was determined to hate myself and not celebrate my baby or myself. I didn't deserve to have this baby. I was a jezebel. My god- sister died, my grandmother & grandfather died, my finances were ruined. I was just surviving. Dealing health issues, obesity, depression, boarder line diabetic, I was still spiraling. I was struggling to keep my one of my sons off the streets and on the straight and narrow.
What people usually do not know about you?
Folanda James: People usually don't know that I'm sensitive. My fight looks different from a physical fight. I'm only now learning to value myself and recognize my worth.
What set you apart from the rest of people?
Folanda James: I am a living testimony that there is life after trauma if you can just hang on. I am humble and genuine. I fight for the underdog, for the misunderstood and ignored individuals.
What are your upcoming events?
Folanda James: I am an Independent Facilitator of the Love & Logic philosophy. This training provides Techniques and skills to assist caregivers with understanding and developing relationships with children of all ages and developmental challenges whom have been exposed to trauma.
Five years from now I will to open my own practice as a Marriage and Family Therapist.
What abour your food preferences and fitness?
Folanda James: Now we get to the fun stuff, FOOD! I enjoy trying new things. I would have to say my top two favorite things to eat are fried chicken and hibachi surf and turf. I have been recovering from a knee injury, however enjoy walking, running and yoga. I am looking forward to returning to those activities soon.
Your love life, relationships and family?
Folanda James: Currently, I am dating, taking things slow no rush. I have two adult children and three still at home with labradoodle, so that takes up a lot of time. My eldest son blessed me with daughter- law and a super sweet granddaughter.
What expert advice you'd love to give?
Folanda James: Never give up on yourself or your dreams. Never allow anyone to tell you what you can accomplish. Self-Care is not an option. Never stop learning and developing in the best version of yourself. And for parents encourage your children to make mistakes and give them room to grow and learn.
Don't condemn them. I like the saying that it's more than one way to get things done. Encourage them to find out what works for them. Apply these tips to other relationships as well.
Your social media links ans handles?
https://www.facebook.com/profile.php?id=100085523983783&mibextid=LQQJ4d
http://linkedin.com/in/folanda-james-mba-090906118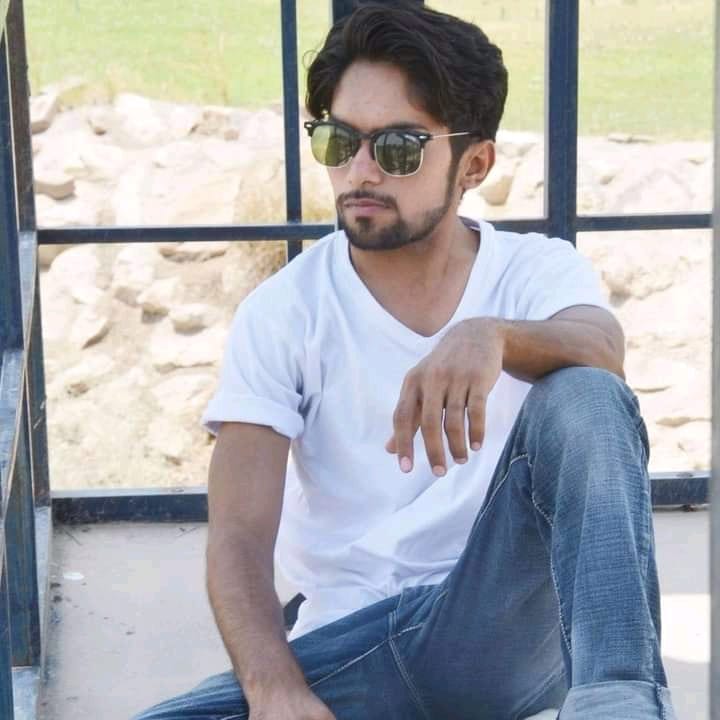 Tariq Riaz is the owner, writer and editor in chief of TheCelebrity.Online – Read more on our About Us page.
Read More From This Author At – Tariq Riaz